slanden99


Member since 9/14/05
Posts: 2035
Skill: Intermediate
Body Type:




Date: 8/7/09 12:31 PM

I thought I was being good by avoiding the jrs section of the store and choosing my patterns carefully when I sew, but apparently I'm still doing something wrong. I admit I haven't grown since the 7th grade--chest included, have good skin, and I'm short and thin. I'm usually mistaken for a 16-17 yr old, but the other day someone thought I was 12 (not the first time that's happened). This is getting really old--especially since I have a 7 yr old. I want to look like her mother, not her babysitter.

I would like to look my age (29) or at least in my twenties.

Things I have ruled out: gaining weight, plastic surgery, getting wrinkles, smoking, wearing a suit every day, getting glasses

What specifically can I do with my clothing, hair, or makeup that will help me look at least 21?

I'm looking for a job, and figuring this out would be really helpful. Thanks in advance

Mufffet


Vermont USA
Member since 8/14/05
Posts: 13742
Skill: Intermediate



In reply to slanden99

Date: 8/7/09 1:54 PM

Just wait. Be thankful and wait. One day you won't even be carded...

Seriously though. Get a few pieces of professional office wear, as in suit and heels and jacket, and wear simple yet classic earrings, and have your hair styled in something you like from something you have seen that looks older or more professional to you. Wear this sort of thing when you job hunt, but don't let the chance go by to look young! :)

I'd stick to classic colors and lines, with some extra pretty details. Have a look at the Loes Hinse patterns. Avoid CUTE.

:)

------
"Be kind whenever possible. It is always possible."
--Dalai Lama

I have sewing machines

Rosebeee


Oregon USA
Member since 10/16/07
Posts: 613
Skill: Advanced Beginner



In reply to slanden99

Date: 8/7/09 2:15 PM

First try updating your hairstyle... tell your hairdresser of your dilemma and see what he/she recommends. A hairstyle can really make a world of difference!

Try wearing jackets/cardigans/blazers more. Casual or more tailored, they both tend to help dress up even a casual outfit.

I agree with the previous poster. Avoid anything that even hints of 'cute', or if you do have to wear it, make sure it's the smallest part of your outfit. Try to aim for things that have more of an air of sophistication about them, a polished look if you will.

I'd be in a VERY similar boat except that I got very lucky in the chest department.

------
Becca
My blog: rosebee.dreamwidth.org
So much fabric & patterns to fantasize about, so little time to sew!!

Speech girl


Member since 5/11/03
Posts: 3033
Skill: Intermediate
Body Type:




In reply to slanden99

Date: 8/7/09 2:55 PM

I agree that time will take care of this problem. I have always looked younger than I am, but now that I'm 39 I don't mind so much

When I started getting gray hairs a few years ago, I decided not to color them so I wouldn't get the "are these kids yours, you look too young" comments (I was nearly 29 when my oldest was born, so I was not a particularly young mom).

If you are looking for a job and dress and act professionally you won't look seem like a teenager.

------
Kim
formerly mikkim
http://girlwithatimemachine.wordpress.com/

GlButterfly


California USA
Member since 8/28/08
Posts: 4140
Skill: Intermediate





In reply to slanden99

Date: 8/7/09 3:05 PM

In addition to what the previous posters have said:

--make-up. If you don't wear any, start wearing it. It will make you look more "sophisticated". If you do wear it, make certain that you don't have too much dark eye make-up. Ask for advice at a cosmetics store or cosmetics department in a large store.

--general appearance. Don't wear your skirts too short. Because of your size (or lack thereof), don't wear tops which are too low cut. Even your choice of purses will make a difference.

--language. Be careful during an interview, about using current youthful words, phrases and intials, and avoid, "you know".

Possibly you already know all of these things, but you did ask for advice. :)

It may be aggravating now, but, years down the road, and I think you realize this, you will be happy for your youthful appearance.

(Voice of experience here).

------
"TOL machines = Too (much) Operator Learning"--poorpigling, January, 2016

lakaribane


Haiti
Member since 7/23/07
Posts: 3501
Skill: Advanced Beginner
Body Type:




In reply to Mufffet

Date: 8/7/09 3:10 PM

Quote:
Avoid CUTE

I think Cute is Eeeeevil, I keep falling into it's trap!

Did I tell you about the time I picked this...wait for it...CUTE fabric at Joann's in Fl and it turns out it was the CHILDREN'S section!!!!!!!

------
Morphology: Petite at 1m53 (5'), Burda size altered 19 or altered 38, Big 4 size 10 or 12 depending on ease;
Alterations: Petite, Narrow Shoulders, Slim Arms, Narrow waist, Increase Back Crotch Depth. Considering: Forward Neck/Rounded Upper Back, Slight Swayback;
Style: Feminine, Colorful, Fitted, Clean lines;
Favorite Garment type: Dress;
Favorite Colors: Purple, Navy, Brown, Shocking Pink, Coral, Aqua;
Favorite Fibers, Weaves or Patterns: Cotton, Linen, Cotton Silk blend, Seersucker, Swiss Dot, Lawn, Denim, Stripes, Chevron, Window pane Plaid, Bias;
Blog : http://fashionmate.blogspot.com
Pinterest : http://pinterest.com/lakaribane/

Peggy L


Nevada USA
Member since 4/8/02
Posts: 5095
Skill: Advanced



In reply to slanden99

Date: 8/7/09 3:31 PM

I have an advantage since I saw you earlier this week. Ignore whoever said you looked twelve - not true!!! You are very petite but healthwise that may be an advantage in years to come. My suggestion for when you are at school events and want to look "more mom like" or applying for the job is to try to look "polished". Make a simple jacket or vest with some of that stash we talked about, wear some jewelry or other accessories , lipstick and heels. I like your hair - it suits you.

------
www.thereisjoyadventures.blogspot.com

Michelle T


British Columbia CANADA
Member since 8/24/02
Posts: 4968
Skill: Intermediate



In reply to slanden99

Date: 8/7/09 3:32 PM

In general do not worry about it.

For the job hunt, dress conservatively for the field in which you are applying.

I look younger than my years and at 43 could pass for 35. For many years most people thought my younger brother was older than me and people that have just met us still make that assumption. Oh and I have worn glasses since I was 12, I have a large chest and am overweight. It is not just a petite stature that makes people look younger than their age

When I gave birth to DS#1 I was 19 and many thought I was only 14 or 15. People find it hard to believe I am the mother of a 23 year old. That is their problem not mine.

I am not sure if anyone has mentioned footwear yet. Foot wear says a lot about a person if you are wearing fun or cute shoes, have pink toenail polish you will appear younger than you are.

I have my 25th highschool reunion in a couple weeks and I know I will still look much younger than many of my classmates.

------
Proud parent of a Dwight International School Honour Roll Student

mlt


North Carolina USA
Member since 5/25/04
Posts: 294
Skill: Intermediate



Subject: Looking my age even though Im small Date: 8/7/09 3:55 PM

Try Mom jeans? Kidding.

I'm short and round, so I also got mistaken for younger a lot. Cutting my hair short helped bunches!

------
-Marcia
http://pimpmysewingroom.blogspot.com/

Em's Summer


USA
Member since 2/16/06
Posts: 3174
Skill: Intermediate



Date: 8/7/09 4:10 PM

***********

-- Edited on

6/13/10 4:16 PM

--

------
From what others have said, the nasty message came from Fitting Woes, NOT Misc Hot Topics or the Civility thread.


Printable Version
* Advertising and soliciting is strictly prohibited on PatternReview.com. If you find a post which is not in agreement with our Terms and Conditions, please click on the Report Post button to report it.
Online Class
Sewing with Slippery & Drapey Fabrics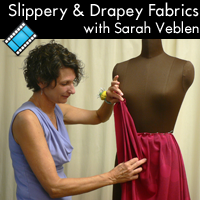 Online Class
Perfectly Fitted Shirt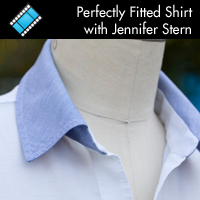 Butterick 5925

by: Helen near...
Review
Vogue Patterns 8669

by: jacqui583
Review
Islander Sewing Systems Renaissance Cape Pattern Pattern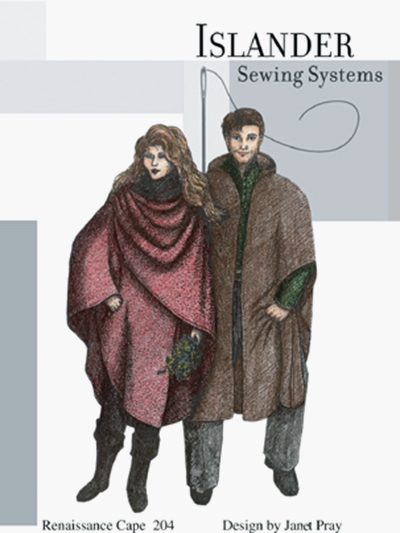 Pattern Details
Fusible Interfacing DVD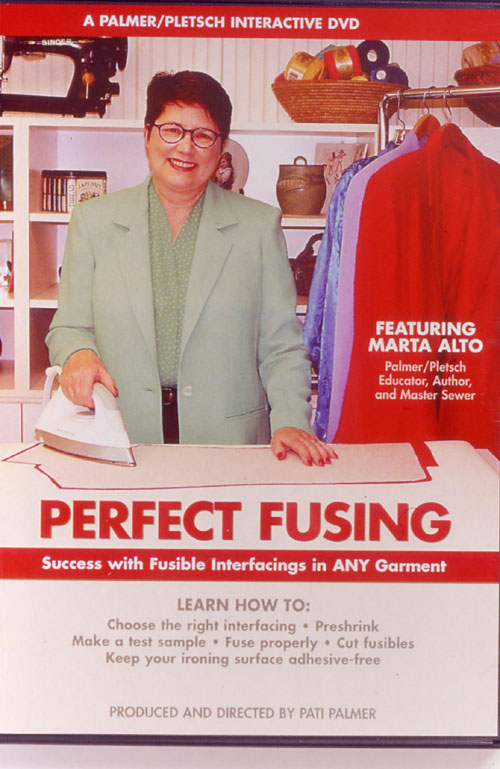 Pattern Details