marec


Intermediate
Member since 5/11/08
Posts: 4296



Date: 9/10/09 10:49 AM

Like his speech to our schoolchildren, President Obama last night told Congress to get to work and quit bickering. It was interesting to hear the health care plans explained so clearly, and to also hear some of the criticisms of parts of the plans. He did a great job in trying to clear the air, and enjoining us all to move forward. E.J. Dionne JR, writing in the Washington Post, said "By joining specifics, a powerful moral argument and an unapologetic defense of government's role in promoting social justice, the president sought to rescue the health-care debate from the mire of a congressional system that has encouraged delay and obstruction."

I am hopeful we can move forward in this country. After retiring from working for 30 years in a high poverty school. I am allowing myself to feel the anger and frustration I pushed back n order to maintain. It is indefensible that we, one of the wealthiest democracies on the planet, have citizens who do not have standard health care.

It's time.

------
my blog: http://kf-biblioblog.blogspot.com/
Sewing through my pattern stash-145
completed.

Margasweet


Advanced Beginner
Member since 2/15/05
Posts: 814



Subject: do your work Date: 9/10/09 11:35 AM

I don't hear a lot of talk about how the current system is not good for those of us who already HAVE health insurance. We've got a good policy, provided through DH's employer. However, I got breast cancer and now he is thoroughly stuck at that employer... couldn't take an early retirement/buyout, can't think about changing jobs, probably can't retire because any new policy would likely have a "pre-existing condition" clause.

The current system is also not good for young people--our daughter graduated from college just over a year ago, and lost her health insurance (through DH) at the end of the month she graduated. She can't find a full time job, so of course what work she finds has no benefits. DH and I insisted she buy some sort of health insurance... so she got a $5000 deductible policy... $200/month. She is young, healthy, no pre-existing conditions and has to pay $2400 a year. Awful. She really needs a car in order to get to the jobs (we've been sharing mine, which can be difficult) and I have no idea how to do that.


------
2007 fabric in: 7 1/2 yards; sewn: 7 yds +1/2 yd
2008 fabric in, 23 yards; sewn 20 yds; given away 6 yds -3 yd = -2 1/2 yd
2009 fabric in 41 1/4 yds, sewn 29 yds, given away 22 1/2 yds -10 1/4 = -12 3/4 yd
2010 fabric in 91 1/2 yds, sewn 27 yds, given away 1 1/2 yds; +63 yd = +50 1/4 yd
2011 fabric in: 55 yd.; sewn: 21 yd; given away: 20 yd +14 yd = +64 1/4 yd
2012 fabric in: 60 1/4 yd., sewn 25 1/4 yds, given away 16 yds, thrown away 3 yds scraps; UFOs completed: 7 +26 yd = +90 1/4 yd
2013 fabric in: 28 yds; sewn 25.7 yds.; given away 5 1/2 yd.s; projects 8, UFOs 4 -3 1/4 yd = +87 yd

2014 fabric in: 40.5 yd
2014 fabric sewn: 19 yd
2014 fabric given away: 8 1/2 yd
2014 projects completed: striped maxi skirt, bl/wh maxi dress, brown/turquoise sweater-knit tunic, rose print rayon dress S1587
2014 projects started: turquoise tank dress, tank dress,
2014 UFOs completed: 9 (5 small gift bags, pieced & quilted table runner, blue/wh maxi dress, silk infinity scarf, blue squares sm. quilt)
so far this year: +13 yd. = must do more sewing!

marec


Intermediate
Member since 5/11/08
Posts: 4296





In reply to Margasweet



Date: 9/10/09 12:14 PM

First of all, I am so sorry for your health problems Margasweet. Wishing you the best.

President Obama spoke long (when does he not!) about just your concern. His comments that insurance companies "cherry pick" clients drew strong applause and standing. You're right--->people get stuck at their jobs in order to maintain their insurance coverage. As I see it, we are now hostage to insurance conglomerates.

------
my blog: http://kf-biblioblog.blogspot.com/
Sewing through my pattern stash-145
completed.

chicaem29


Advanced Beginner
New York USA
Member since 3/4/09
Posts: 1711



Subject: do your work Date: 9/10/09 12:18 PM

I think the most important thing is just that everyone recognize that our system is not working and needs to change, no matter what system you think we should have. It is hard work to fix it, not everyone will be happy, but it will be worth it, as everything important that has happened in this country has been. The American Revolution, fighting the Civil War and ending slavery, giving women the right to vote, the Civil Rights Act, I could go on and on - none of those things were easy, not everyone agreed with all the decisions and outcomes, and many things could have been done better, but everyone can say our country was improved because there were groups of Americans who worked hard to fix a serious problem. This is one of those times. It is so important. We can't continue to allow a system that forces people into jobs they don't want for insurance, lets people go bankrupt and lose their homes because they got a terrible disease, or just plain old lets them die because they couldn't afford treatment. It's not right and anyone with any kind of moral compass should know it. We can't keep fighting with each other. We need to be honest and work hard. There are excellent models of healthcare elsewhere in the world that aren't exclusively government-run - see Japan, for example. But in the end, we need to figure something out, and I believe we can come up with a uniquely American system that WORKS - but only if we make the effort.



Nancy K


Advanced
New York USA
Member since 12/28/04
Posts: 8298





In reply to marec



Date: 9/10/09 1:00 PM

My husband and I are self employed and we pay for health insurance which costs us over $800 a month plus $150 a month for dental insurance. That's with a $40 copay. Let me tell you that that's not the Cadillac of plans either. My cousin and her husband are also self employed have the Cadillac. It costs them $30,000 a year. That is outrageous. We are middle class and the insurance goes up by leaps and bounds every year and the cost of health care certainly makes us less middle class every year. The congress needs to stop bickering and get to work. They have the best health care money can buy and they don't pay for it. They should try and live without it like so many of us, or have to pay for that plan. It is a moral crime that we, the wealthiest country in the world do not believe that everyone is entitled to good health care. The Republicans are constantly spouting that we have the best health care in the world: for the wealthy.
75% of all bankruptcies are caused by catastrophic illness and 65% of those people have health insurance. We cannot afford not to change this system.
My dd has been working in Korea where even foreigners can get good health care. She pays $50 a month. She gets excellent care. It cost her $2.50 for a dental cleaning and checkup. For Koreans its free. It costs her nothing to go to her regular doctor and nothing for medications. She has a good friend who can't afford to go back to the States because she was diagnosed with arthritis while she was in Korea. In her home state of Kansas she cannot get insurance because she has a pre existing condition. A lot of Alex's friends stay because of the health insurance and good coverage.
-- Edited on 9/10/09 1:05 PM --
-- Edited on 9/10/09 1:06 PM --

------
www.nancyksews.blogspot.com

skae


Advanced
Member since 4/23/07
Posts: 3295





In reply to Margasweet



Date: 9/10/09 1:00 PM

My daughter graduated from collage this year. Lost her health care through my husbands Job. We put her on cobra insurance. Expensive
She is working at a place that has benefits for full time people.
She is part time that is working 30-35 hrs a week and no benefits. She is continully still looking. once she gets accepted in to med school next year we will able to put her on our policy once again because she'll going to school.
For the inbetween and pre-excisting conditions I hope something goes through. Everyone need some kind of Health care.
-- Edited on 9/10/09 7:01 PM --

------
Ecclesiastes 11:7,8 Nothing on earth is more beautiful than the morning sun. Even if you live to a ripe old age, you should try to enjoy each day, because darkness will come and will last a long time. (CEV)


michellep74


Intermediate
Washington USA
Member since 7/19/07
Posts: 3000





Date: 9/10/09 1:28 PM

While personally, I would prefer a socialized healthcare system (and would be willing to to pay higher taxes to fund such a system), I recognize that many people do not. I would be ecstatic just to actually get coverage for the things that we're supposed to through our HMO's and PPO's.

Last year, I was charged $120 for my annual well-woman pap smear because someone in in my doctor's office apparently didn't check a box stating that this was "preventative care" on the form that was sent to the insurance company.

Even worse, my fiance (who had Aetna at the time) was charged $1500 for an emergency room visit when he developed a staph infection in his leg and went to the ER running a very high fever and could barely walk after the doctor's office had closed. According to Aetna, he should have waited it out and gone to the doctor's office in the morning...by which time, of course, he might have ended up dead.


------
--Michelle

***
Blog: http://happilycaffeinated.blogspot.com/

2014 Fabric IN: 153.13 yards
2014 Fabric OUT: 88 yards
2014 Fabric Sewn: 38 yards
2014 Fabric Donated: 50 yards
pre-2014 Stash patterns used in 2014: 7

lilyofthevalley


Advanced
New York USA
Member since 3/9/07
Posts: 1478



Subject: do your work Date: 9/10/09 1:33 PM

I was 16 when I left my mother's home after HS graduation and began the LONG 20-yr-journey of simultaneously working, being self employed, and completing my undergraduate, graduate, and professional degrees. Every penny went to housing, transportation, and school expenses.

It was one month before my 37th birthday before I had health insurance for the very first time. And of course, age 37 when I had my first pap smear.

I was so lucky to never have a car accident, develop cancer or have a catastrophic illness. Minor illnesses and flus were ignored and once after I cut a gash into my forehead via a stupid home accident, my neighbor (a veterinary student) stitched the wound closed in his kitchen. And BTW, he did a beautiful job and the resulting scar is quite minimal.

I would like to see young people of today start out without the massive worry of no health insurance. And it hurts my heart to see a single mother working a low paying job with no health insurance for herself or the children (as my single mother and we siblings lived). Basic health care does seem the least we can do for our citizens. --Lily

------
Lily

Karla Kizer


Advanced
Member since 4/8/02
Posts: 7735



Date: 9/10/09 1:50 PM

I've gone so far as to suggest that insurance-less people register for classes at the local university, so they qualify for the more reasonably-priced student health insurance plan. Desperate times call for desperate measures.

ETA Oh - and another thing. Can anyone explain to me why a govt insurance option is "evil", but putting your care in the hands of a for-profit company with greedy stockholders is seen as safe and sane and rational?
-- Edited on 9/10/09 1:53 PM --

------
"Never try to teach a pig to sing; it wastes your time and it annoys the pig." -Robert Heinlein and Ann's father. Thanks for the reminder, Ann.

Where are we going, and what am I doing in this handbasket?

Matthew 25:40 (New International Version)
The King will reply, 'I tell you the truth, whatever you did for one of the least of these brothers of mine, you did for me.'





Kathleen Fasanella


Advanced
New Mexico USA
Member since 1/12/05
Posts: 755



Date: 9/10/09 2:03 PM

I'm disappointed the plan has been watered down, there's so many loopholes. We need a single payer plan like other civilized countries.

Tangentially I wonder how a single payer plan would affect the nation. I know tons of people would start businesses or expand and bring their spouses into the one they already have if they didn't have to worry about losing either their insurance or their spouses. We could see a blossoming of the economy, the likes of which none imagine.

------
http://fashion-incubator.com
Lessons from the sustainable sewing factory floor

Printable Version
* Advertising and soliciting is strictly prohibited on PatternReview.com. If you find a post which is not in agreement with our Terms and Conditions, please click on the Report Post button to report it.
Altering Jackets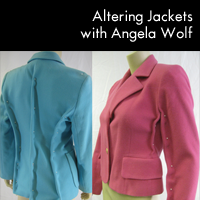 Clone Your Favorite Garment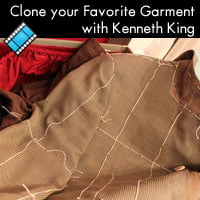 BurdaStyle Magazine 04-2008-116

by: yummymummy...
Review
Sewing Workshop Salsa Blouse Pattern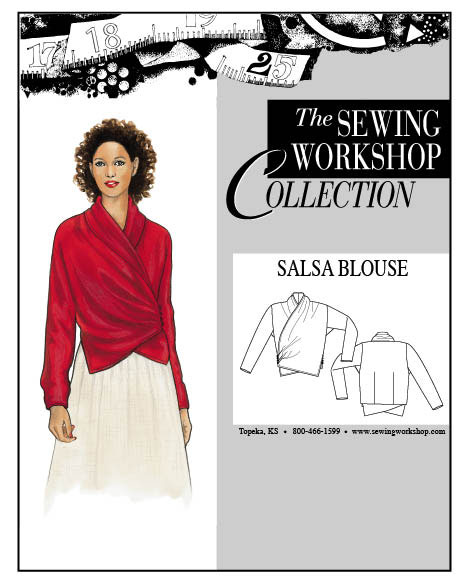 Buy Now
SewBaby Totpacks Pattern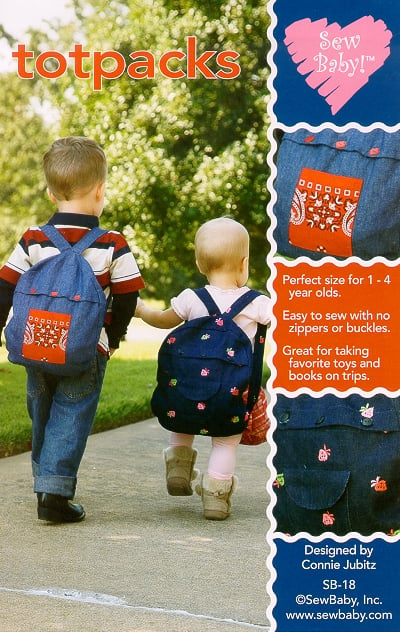 Buy Now
Simplicity 1878

by: MiniandMer...
Review