Larisa


Virginia USA
Member since 7/15/05
Posts: 5507
Skill: Intermediate



Date: 10/7/09 9:44 PM

Does anyone have any good gf-cf foods...well recipes for them.....I would appreciate any help that I can get in the midst of my research.

Larisa, not wanting to get into details about the situation right now

------
research associate in the field of child development, married to an engineer

I am woman, I am invincible, I...am...TIRED!!



misschris

AUSTRALIA
Member since 2/3/06
Posts: 1655





Date: 10/7/09 9:49 PM

Larisa, I recommend Karina's Kitchen to everyone looking for food intolerence recipes. She has a good range of gluten/casein free.

------
chris

Melbourne


Michelle T


British Columbia CANADA
Member since 8/24/02
Posts: 4614
Skill: Intermediate





Date: 10/7/09 9:59 PM

Many Asian recipes can be gluten and casein free, you do need to check the soy sauce for gluten.

Most North American dinner meals of meat veg and a starch are okay too. Clear soups with rice instead of noodles and lots of vegies.

I prefer Almond Breeze Milk to soy or rice beverages. I use the low calories one in my granola (homemade no gluten), but there are richer ones that would be better for a growing child.

Good Luck.

------
Proud parent of a Dwight International School Honour Roll Student

Kathleen Fasanella


New Mexico USA
Member since 1/12/05
Posts: 811
Skill: Intermediate



Date: 10/8/09 11:19 AM

I have a very good idea why you might be looking for this. If it's what I think, try not to be consumed by it and try not to go to extremes. In the beginning, yes, try to eliminate gluten/casein totally until the inflamed gut can heal (at least 6 weeks but maybe as long as 6 months). Allergies will dramatically improve and hopefully some weight gain. After that, limited amounts of gluten and casein are okay but I'd strongly recommend eliminating accessibility to milk in the fridge. Gravitate to stinkier, stronger tasting cheeses that don't encourage snacking. Many parents don't realize that many cravings are driven by food textures. I can't stress that enough. Creamy products feel good (or vice versa). Try to keep a journal of food textures to facilitate these changes.

In cases like this, you might consider a vegetarian diet. A very popular item in my house is quinoa (be sure to par boil it first and rinse all the soap out) cooked like spanish rice (sauteed onion and garlic, fresh tomatoes). It's very high in protein and satisfies some texture cravings. Part squishy but part firm but not exactly crunchy. This matters quite a bit because if we have a meal dominated by crunchy textures, my son has to have a slice of bread to balance it out. Iow, balancing textures goes a long way to reduce "cravings".

------
http://fashion-incubator.com
Lessons from the sustainable sewing factory floor


Sherril Miller


Member since 8/24/02
Posts: 7501
Skill: Advanced
Body Type:




Date: 10/8/09 2:33 PM

Larisa, I hope the diet has the results you're looking for. It didn't for my son so we're doing meds and have been since he was in second grade. There are a lot of GF CF recipes and blogs on the internet. Also, there are lots of packaged foods and mixes available as well.

------
Visit my blog at http://sewingsaga.blogspot.com

If it's worth sewing, it's worth sewing well;
and if it's worth sewing well, it's worth FITTING FIRST! - TSL

Larisa


Virginia USA
Member since 7/15/05
Posts: 5507
Skill: Intermediate



Date: 10/8/09 2:56 PM

Thank you everyone!

I cried twice today...once at a local store as I looked at the cost of their gf foods (but balanced that out with the costs of the meds every month), and again at Martin's as I was standing in their natural foods section and the lady asked me if I needed any help ("More than you know or could possibly give me" was my response, followed by another burst of tears). Trust me when I say that I was humiliated beyond my normal tolerance levels...lol.

What we have in the house right now are: rice milk, soy milk, rice and soy milk, oat milk, and almond milk...original and chocolate flavored. I also have a mix for gluten-free white bread and bought tapioca bread and brown rice bread...oh, and gluten-free cereals and snacks as well as rice "cheese". I'm not sure if it was on or the other, or the combination, but the tapioca bread and rice "cheese" did NOT taste good to me today. Yes, I try everything before I force my children to try it. However, the chocolate almond milk was a pleasant surprise.

Now, having done all that, and having asked for testing to be done on my children, specifically my son, and been turned down by the pediatrician (otherwise, we adore him), I have called our allergist and explained what I wanted, why I wanted it and that I wanted it done FAST. Well, luckily, they had a cancellation, and he will be having a followup visit on Tuesday, and then scheduling for testing as soon as possible after that.

I feel like a damn fool because both children had milk allergies as infants, but I blindly believed that the doctor was right when he said they would outgrow them and to start mixing soy formula with regular cow's milk by the time they were 1 year old. So....for over 8 years, my son has been drinking whole milk, and for over 5 years, my daughter has. Now I'm wondering if they never outgrew it, but are still having problems digesting it and THAT is the root of all the issues.

I hate that both children have been diagnosed and labeled, especially when it could be something as simple as changing their diets....assuming that they never outgrew the milk allergy. I'm wondering about all of this because my son's favorite go-to snack is...ready for this??? 2-4 pieces of bread and a large glass of milk or a gogurt!!! Hello!!??!! That should have tipped me off a while ago, but I was uneducated back then. Now I'm working to try and figure all of this out.

If the test results come back positive from the allergist, I will take them and demand other testing from the Ped. With actual test results in front of him, there is NO way he can say no to me this time...and if he does, I guess we start going to a specialist on the other side of the mountain.

We are going to try the things we currently have for a continuous 2 weeks, which should get us through the allergy followup and hopefully the testing as well. If they come back negative, then we go back to normal and if they come back positive, we continue to make changes.

I'm not concerned about the time and effort this will take, heck, finding recipes without eggs was harder than finding gfcf foods!! But I just want answers...accurate answers and direction as to how to help my child(ren).

Argh!

Larisa, haven't gotten a single thing on my list done today, except for cutting out the last pieces of a couple of aprons....still in the piece stage...lol


------
research associate in the field of child development, married to an engineer

I am woman, I am invincible, I...am...TIRED!!



Deb Fox


Florida USA
Member since 8/26/05
Posts: 1233
Skill: Intermediate





Date: 10/8/09 3:14 PM

Larisa, take a deep breath....you must be so stressed right now. It is amazing how many of us have food allergies and intolerances that we aren't even really aware of. We just go on with the feeling that something isn't quite right. I recently went through a terrible experience with mold allergies. My apartment complex manager kept insisting that he and the maintenance staff had no difficulties when in my apartment, but I was getting sicker and sicker by the day (as were my dog and cat). I moved and things got better, but I still didnt not feel right. I was very tired, and I noticed that my waistline was getting bigger and bigger, even though I was carefully watching everything I ate and I was exercising more. I also got this odd outbreak of blisters from time to time on my back and legs...well quite accidentally one day, I was arranging for a referral for patient through my office at the Mayo Clinic, and came across an unfamilar term, so I looked it up. The blisters I get were identical to what was on this web site...and they are caused by an gluten intolerance! What a light-bulb moment! I immediately began cutting wheat and gluten out of my diet. It has been difficult finding alternatives, but the blisters have gone away and my waist has shrunk by about 4-5 inches over the last several weeks. I have also started really losing weight (4 pounds in 7 days) and I feel so much better. I don't have that mind-numbing fatigue anymore and my mood has improved dramatically.

I truly pray that you find the answers for your children. Do not give up and don't let any physician dissuade you. You know what's right for your kids! The added costs to your food budget will seem meaningless when your children are healthy and symptom free. I am thinking of you and praying.

------
Deb: www.thinkingcouture.blogspot.com

Michelle T


British Columbia CANADA
Member since 8/24/02
Posts: 4614
Skill: Intermediate





Date: 10/8/09 3:30 PM

Larisa please double check with the allergist about what your son should be eating before his appointment.

I had a gluten tolerance test a few years ago and was told that I needed to be consuming it prior to the test, or the results would not be true.

And I am sure you know the difference between and allergy and a food intolerance and that they effect the body in very different ways. I for one, am not allergic to dairy products, but I cannot digest them very well at all, so I have a dairy intolerance not an allergy. I avoid most dairy products, but can consume some hard old chesses without too much trouble.

------
Proud parent of a Dwight International School Honour Roll Student

Larisa


Virginia USA
Member since 7/15/05
Posts: 5507
Skill: Intermediate



Date: 10/8/09 3:41 PM

first progress!!! Children home from school and wanted a snack....chocolate almond milk went over great with both children - to the point where they wanted me to make them chocolate smoothies with it (a special treat). Both then had bananas. Still hungry, they asked for something else....out to the garage I went and brought in gluten-free choco-peanut bars...DS loved it, DD...not so much. DS was still hungry, so got him a cocoa loco bar and he scarfed that down as well saying it was different, but really chocolatey, so it was good (personally, I think it looks like a turd, but hey, it smells like chocolate and according to him it tastes like chocolate, so I guess it's a good thing).

They are NOT happy about the change, which I expected, but when I explained that some of their "issues" - such as nasal congestion, headaches, trouble sleeping, etc. I pointed out that, if during the next 2 weeks, these things start getting better, then we will add even more things, only this time, I will start making them from scratch so that there is a closer taste to what they are used to. I did *not* mention the possibility of the casein/gluten connection to their doctor-given labels because I don't want to get their hopes up that change in diet will make things ALL better.

So....so far, it seems that there will be a few battles, but with tweaking, I might be able to get them to accept the changes...of course, if testing comes back positive, they have no choice but to accept the changes unless they want to continue to get sick all the time. If they would rather get sick, they can come up with the copays that we have to pay each time they have to go to the doctor....argh...lol.

Ok, off to try and get some more reading and/or work done. I might even boycott my favorite tv show tonight, just to get caught up on work stuff......have 2 aprons cut out and DDs Halloween costume cut and pinned....have 3 more costumes and 2 more aprons to cut out....and of course, that means 3 costumes to sew and 5 aprons to sew (one is already cut and pinned, but I haven't gotten back to it yet).

Larisa, who just got off the phone with hubby, who swears we tried this before...I pointed out that we tried the soy milk before, but not the other milks and that we NEVER tried the gluten-free approach....so...he's on board with trying this for a few weeks...at least until we get the testing done. Not sure what we will do if the test results come back as negative for allergies.....

------
research associate in the field of child development, married to an engineer

I am woman, I am invincible, I...am...TIRED!!



mary in FL


Florida USA
Member since 4/28/02
Posts: 1070
Skill: Intermediate
Body Type:






Date: 10/8/09 6:17 PM

You can do testing at home. Look for a book called "Diet Wise."

(I meant to post this to Larissa)
-- Edited on 10/8/09 6:19 PM --

------
from Daytona Beach, FL
http://mary-sews.blogspot.com/
Printable Version
* Advertising and soliciting is strictly prohibited on PatternReview.com. If you find a post which is not in agreement with our Terms and Conditions, please click on the Report Post button to report it.
Online Class
Clone Your Favorite Garment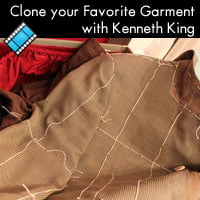 Online Class
10 Clever Techniques To Help You Sew Like a Pro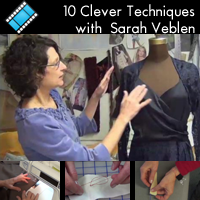 StyleArc Safari Sam Overshirt

by: clothingen...
Review
SewBaby Easy to Sew Baby Layette Pattern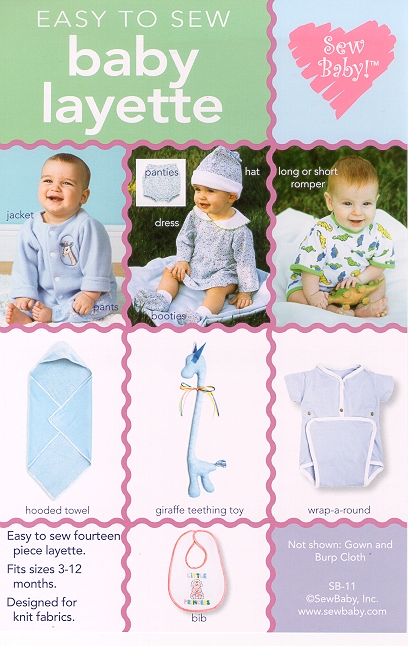 Pattern Details
You Sew Girl 150mm Poppet Purse Pattern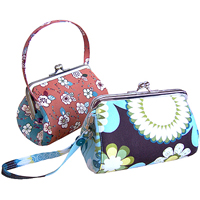 Pattern Details
No Pattern Used ARM KNITTING

by: MinaLMcGra...
Review