tg33


Beginner
IRELAND
Member since 11/11/08
Posts: 1010



Date: 10/28/09 9:58 AM

Can anyone recommend places to buy knit fabrics in Europe? I can get some locally, but all in prints and pricy enough. Thanks to squirrellypoo I have some recommendations from a while ago, but I'm open to suggestions!

I guess I'm looking for t-shirt like material that is fairly heavy, and will wear well without piling. I have not ordered from any of these shops, but I have recieved a sample from pennine outdoors, who were very easy to deal with.

pennine outdoor recommended by squirrellypoo for sweatshirt/cotton interlock as well as high performance fabrics.

http://www.totallyfabrics.co.uk/ good range of knit fabrics, but a lot of prints, and I am looking more for solid colours.

http://www.efabrics.co.uk/ Some jersey at the moment.

McCollough Wallis Pricy, don't know if the fabrics are better than cheaper stuff or not.

Knitwit fabrics I have seen these advertised in a magazine, don't know if they are any good.

Edited to add more links
http://www.fabrix.org.uk/

http://www.craftswomanfabrics.co.uk/profile.htm site appears to be under construction.

http://www.abakhan.co.uk/index.html good collection of cords.

http://www.dittofabrics.co.uk/

Dots n stripes This seems slightly pricier than some of the other sites, but very cute colours. And they carry Ottobre magazine, along with other patterns.

atmlabel
-- Edited on 11/10/09 4:21 PM --

http://www.fabric-dreams.co.uk/
-- Edited on 1/24/11 6:15 PM --

------
Reading from Europe

yorkshire lass


Intermediate
UNITED KINGDOM
Member since 3/23/06
Posts: 414



Date: 10/29/09 4:55 AM

I have only used one of those, KnitWit fabrics. Out of three orders, one took three weeks to arrive, one took six weeks, and one took two and a half months because the item was out of stock and I think they said their supplier was overseas. The order when it arrived was good quality though. I've had their sweatshirt fleece, with the furry back and their ribbing/cuffing. Both very good indeed and they wear very well, going through the wash over and over without fading all that much and the fur back remains cosy warm. They do thin knits and those cotton rugby top type knits, in fact quite a large range of different weights and types.

I like the quality and choice from Fabrix, a shop in Lancaster. They are on the web, and you can see the fabrics there but the pictures aren't that great. However, Terri, who owns the shop is super helpful and if you call up she will send you out swatches of the ones you are interested in so you can see and feel them in the flesh. Good quality and very helpful service. Her prices are good too.
www.fabrix.org.uk

Squeezylemon sent me some swatches of poly and rayon mix knits from a shop in Carrickfergus called Craftswoman and I was most impressed with the quality of the swatches she had got me. She tells me they do mail order too, but I haven't tried that yet. They have a website but I can never get it to yield up its secrets and show me any fabrics.

If you have access to an Abhakan fabric shop, they often have knits, some good, some really not good. They have huge remnant bins that you root about in, as well as fabric on the bolt and the prices are very reasonable. I've had some real bargains (and a couple of horrors) from this shop. They do some mail order but it is limited.
Hope that someone else can make a few suggestions too. I'll be watching this thread as I am always on the lookout for good quality knits of every weight. I usually end up getting mine from the US in the end as I can never find what I want here. But of course the shipping adds a huge amount to the cost of the fabric. And if anyone knows where to get lightweight pure wool jersey knit, in a choice of colours, that isn't £40 a metre, I would love to know about that.

Jenni

Jenni



------
http://sewyld.blogspot.com/

Chocolate is the answer... what was the question again?

squirrellypoo


Advanced
International UNITED KINGDOM
Member since 3/27/05
Posts: 1618



Date: 10/29/09 12:54 PM

LOL I've already dominated this thread, but a new discovery to add is Ditto Fabrics. I was at their store in Brighton over the summer and got a diving D&G viscose knit and a Prada shirting but could've spent hundreds in that shop. They've only got a fraction of their inventory online, but have a bunch of nice jerseys up there right now. The ladies who run the shop are really nice and have a great eye for really good quality stuff (unlike Fabricland, whose cotton jerseys were all half-faded and crainkly and you could just TELL they'd shrink to half their size in the first wash. Oh and I generally like efabrics, but their cotton jersey is also only fit for muslins in this way.).

Edit: Jenni, Ditto have a couple Wool jerseys listed right now for <£10 now, but I'd ring and ask if they have any colours not listed, too. In fact, I'm tempted to get some myself as Patrones #285 has THE best wool jersey top in it right now... mmm.
-- Edited on 10/29/09 12:54 PM --
-- Edited on 10/29/09 12:58 PM --

------
www.fehrtrade.com

tg33


Beginner
IRELAND
Member since 11/11/08
Posts: 1010



Date: 10/29/09 4:50 PM

Thanks for that squirrelleypoo, the cotton jerseys I've come across have been pricey enough, so a source of cheap stuff for muslins is probably a good idea...

Thanks for the feedback on knitwits Jenni, it's helpful to know what to expect!

Squirrelleypoo, have you used any of the cotton T-shirting from Pennine Outdoor? I was wondering how it would wash and wear, and how it makes up?
-- Edited on 10/29/09 6:20 PM --

------
Reading from Europe

yorkshire lass


Intermediate
UNITED KINGDOM
Member since 3/23/06
Posts: 414





In reply to squirrellypoo



Date: 10/30/09 6:59 AM

Squirrellypoo, thank you. I 've E mailed them as they didn't have the colour I want on the website and I needed to know weights too. That site is gorgeous and I've saved it on my favourites. Their other fabrics are wonderful as well. The shirtings look divine. I must not buy things I don't need... I must not buy things I don't need... I must not....

Jenni

------
http://sewyld.blogspot.com/

Chocolate is the answer... what was the question again?

squirrellypoo


Advanced
International UNITED KINGDOM
Member since 3/27/05
Posts: 1618





In reply to tg33



Date: 10/30/09 11:36 AM

Quote: tg33

Squirrelleypoo, have you used any of the cotton T-shirting from

Pennine Outdoor

? I was wondering how it would wash and wear, and how it makes up?

-- Edited on

10/29/09 6:20 PM

--


Oh my yes! Let's see, I've used their interlock in... this lavender shirt, this kimono shirt, this black yoga tee, this girl's dress, and this purple twist top. As you can probably tell, I really like it! It's super soft, good thickness, doesn't shrink much, and sews up really well. The only bad thing I've got to say about any of it is that the black (only the black) faded after a couple months of wear. All the other colours have been fine.

I've also used their sweatshirting, ribbing, and microfleece in the past, and their polyester jersey is EXACTLY like the wicking material used in running tops, so it's brilliant for exercise gear. I rang them up once to ask which fabric would be best for my use, and the lady there had an excellent knowledge of their fabrics, telling me which drape well, which were windproof or waterproof, etc.

------
www.fehrtrade.com

tg33


Beginner
IRELAND
Member since 11/11/08
Posts: 1010



Date: 10/30/09 12:43 PM

And they aren't all that expensive!! Sounds good! All I have to do is actually make something now

Edited again, I thought I remembered the lavender knit top, but I was confused . However, it does look like you've gotten good results with this jersey .
-- Edited on 10/30/09 5:13 PM --

------
Reading from Europe

Sally in UK


Advanced Beginner
International UNITED KINGDOM
Member since 9/6/04
Posts: 15



Date: 11/3/09 5:21 AM

I can recommend Dots n Stripes who sell knit fabric.

tg33


Beginner
IRELAND
Member since 11/11/08
Posts: 1010



Date: 11/10/09 4:18 PM

I checked this site, it has cotton jersey at 2 euro a meter I can't believe it's very good, but I'm thinking it might do for a muslin. I've ordered from them before, 18 meters of poly crushed velvet which is about as good as I expected, but it all arrived, no problems. I think it's a German site.

ATMlabel, pink jersey

------
Reading from Europe

Meretta


Advanced Beginner
UNITED KINGDOM
Member since 3/14/04
Posts: 115



Date: 11/11/09 7:16 AM

Hi,
A european one which I have been using recently is

http://www.myfabrics.co.uk/

They have very good prices and reasonable shipping to the UK, but you can be cought with import taxes. (Name is misleading, they are based in Germany).

There's also
http://www.tipptappstoffe.de/index.php
Who I've ordered from a while back. They are more expensive and I think that Dots n Stripes has a similar rangs and you don't have to worry about import issues, also they are in German which can complicate things.

Have fun,
Meretta
Printable Version
* Advertising and soliciting is strictly prohibited on PatternReview.com. If you find a post which is not in agreement with our Terms and Conditions, please click on the Report Post button to report it.
Leather 101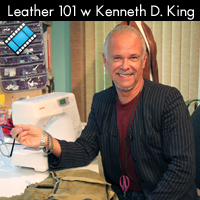 Sewing Basics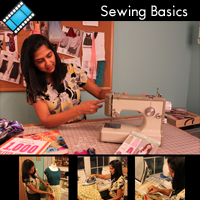 McCall's 6461

by: PatW
Review
Islander Sewing Systems Men's Islander Shirt Pattern Pattern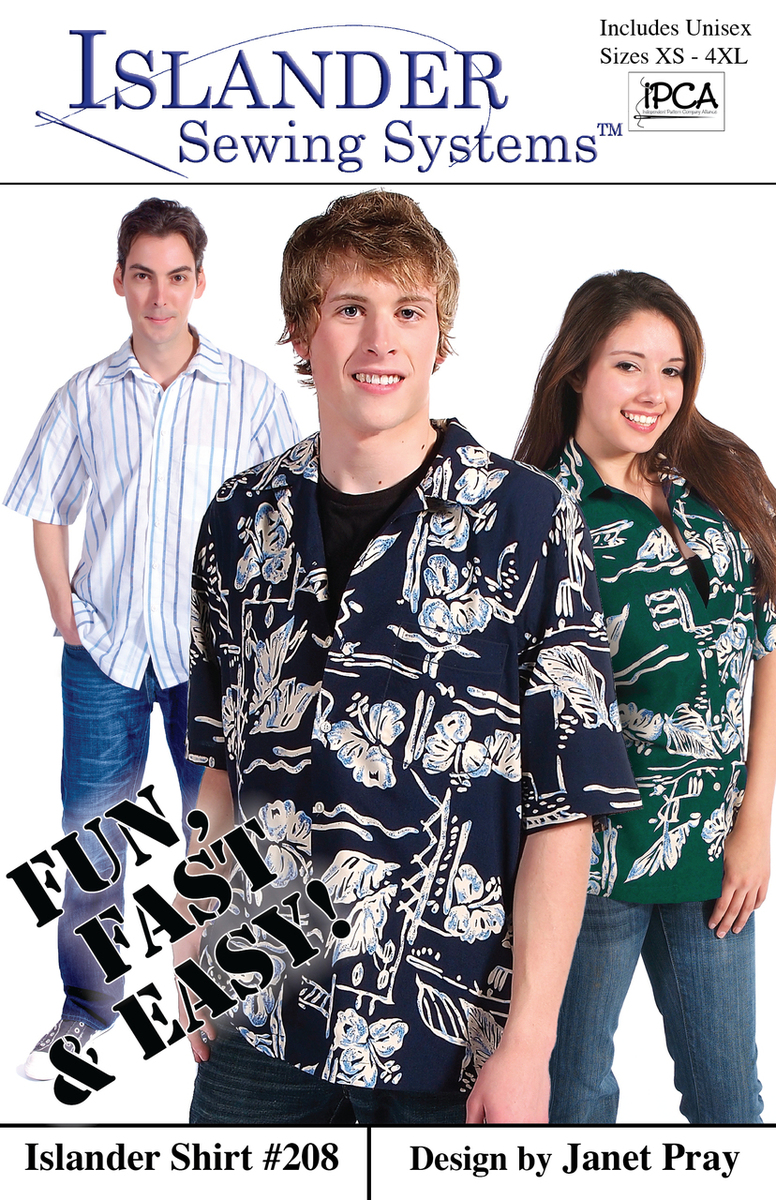 Buy Now
Favorite Things The Wrap Dress Pattern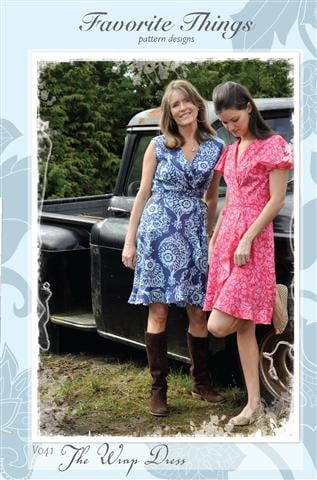 Buy Now
Butterick 5797

by: LotusMonke...
Review