Jennifer shaw


Member since 8/24/02
Posts: 2406
Skill: Intermediate
Body Type:




Date: 9/11/04 10:24 AM

Hi there- I need help with an exercise decision- to take folk dancing or to take a martial arts class. Ever since I started teaching (8 years ago) I have gained serious poundage - especially in the thighs.

BTW, in college I had taken a multitude of dance classes and stayed pretty slim. Life after 40 is really interesting - especially with the weight issue.

After reading all that I can about exercising, I realise I do much better in a class than exercising by myself. Running was great until I was injured two years ago. I decided to give it up.

The two places that are in my price range are a dance class (on Thursday evenings) or a women's Martial Arts class. Both are in reasonable walking distance from my home. Does anyone take a Martial Arts class? I think that it would be a great way to redirect my energy from work, but am wondering about the cardio vascular benefits?

Thanks for your input! This is what I want to use my birthday money towards instead of creating a more ridiculous fabric stash.

kathi s


California USA
Member since 1/23/03
Posts: 1736
Skill: Beginner



Date: 9/11/04 10:46 AM

Okay, this is right up my alley! I just got back into Shotokan karate after a 3 year hiatus. Previously, I had done it 4 years and got up to the belt before brown belt. I also (as a gawky teenager) did ballet. From a personal point of view, after a tough day, there is nothing so satisfying as taking out your aggressions on a heavy bag! Currantly, after my second workout, I am so sore I can't move without groaning, but it's a "good" sore.

The ballet was great exercise, but embarassing because of my gawkiness.. Karate has the same opportunity of public humiliation (but you don't have time to think about it) with the added possibilty of getting punched!

If you choose martial arts, find a dojo that has adult classes with some people in your age group. Find a style you are comfortable with- if you don't think you can do throws and falls, don't go with a style that emphasizes them. I started in a style that did a lot of fancy kicking (which is hard to achieve if you don't start very young) and falls and throws. I seriously hurt my neck so ultimately moved to my present dojo where the style emphasizes punching and kicking (but not the fancy movie leaps) and is more in line with me. There are also a lot of middle aged members and so you aren't humiliated by having a six year old kid correcting your stance

It's a lot of fun and the katas (stylized routines of punches, kicks and blocks) are just as demanding as a dance routine. Good luck deciding!

Elona


USA
Member since 8/24/02
Posts: 9961
Skill: Advanced
Body Type:




Date: 9/11/04 10:49 AM

jennifer, my son did kung fu for years, and speaking as an exercise freak and a mom who watched carefully from the sidelines, I'd say you can get an excellent cardio workout. They do obligatory dancelike routines called katas, which are strictly choreographed and can be very long, depending on your level. This in addition to stretching, sparring, etc. The girls I saw in the sport carried themselves well and were extraordinarily self-confident, so much so that I'd unhesitatingly recommend this activity to mothers of daughters.

It would be good to observe the classes several times before enrolling, to evaluate for yourself the intensity of exercise.

------
Elona

Gigi Louis


Member since 4/4/02
Posts: 7876
Skill: Advanced



Date: 9/11/04 12:10 PM

I vote for Martial Arts too for all the reasons mentioned. I bet it's a great stress reliever too.

Teehee, life after 40 is interesting, isn't it? Apparently, my body has bonded with the fat on my thighs, making separation impossible.

AnneM


Contest Committee
Member since 7/30/02
Posts: 7478
Skill: Intermediate



Date: 9/11/04 3:04 PM

I would say it depends on what you are interested in.  (Great help, huh! )

I'm a 2nd degree black belt in karate, albeit an out-of-practice one.  (Unfortunately, there isn't a dojo in my area that is appropriate for me.  And I'm not good about practicing on my own any more. )  Martial arts can teach control of your body, and help with self confidence.  It is also good for balance.  Depending on the types of work-outs you do, it is generally good for strength and aerobic fitness as well.  And it can be fun to  be doing something with others.  The key would be to find someplace that respects people's differing abilities, and isn't geared towards 20 year olds.  The classes are often very structured, with everyone lining up and performing the same practice exercises.  It will probably not feel, initially, as creative or "free" as dance.  The does change some as you move along and do some of the blocking exercises.  Since you mention Martial Arts as a possibility, I would guess you have at least some interest.  I had been interested in the martial arts from a young age (Kung Fu episodes on TV), and still like it.

I actually don't find the "working out aggression" aspect does anything for me.  Exercise of any type works equally well for that, particularly vigorous activity.

Dancing is energizing and fun.  Moving to music can be one of the more motivating ways to get fit. Dance has the advantage that you already know you like it.  And the social aspect of a dance class should be good.  

Schedule is another consideration.  The dance class is once a week.  You don't mention about the martial arts class; my guess would be twice, possibly even three times.  More classes are better from a fitness perspective, but only if you can actually make it to the classes and don't feel overwhelmed by the time commitment.  

Of course, you can always try the other one if the 1st try doesn't pan out for you.  Good luck, & have fun.

------
With a great wardrobe that's still in the flat-fabric stage.

Lou.


New Jersey USA
Member since 8/24/02
Posts: 1214
Skill: Intermediate



Date: 9/11/04 4:22 PM

I vote for the martial arts as well...

Why? Because I danced for a number of years as a kid but always wanted to do martial arts (I was always too scared to go to a class).

I did start boxing last year (DH trains, doesn't fight though), and he's taught me a lot, now that's a workout, not sure I'll stick with it though.

I can't wait to start working out again properly, santa's bringing us a treadmill and a YMCA membership.

------
Lou

Jennifer shaw


Member since 8/24/02
Posts: 2406
Skill: Intermediate
Body Type:




Date: 9/11/04 4:40 PM

AnneM, it is a hard decision to make. As a child I took lessons in ballet and ice skating and other assorted stuff. As an adult, I probably could have majored in Dance. (So many dance classes, so little time!

)

Call it a silly thing, but Kung Fu and Buffy the Vampire Slayer reruns are really inspiring me to try the Martial Arts classes! Look I know that I will never be as slim as Sarah Michelle Geller and I do not have the body that I aspired to have when I was 28. I have got to find that picture of what I used to look like - the one with the really 80's hair!!

Thanks everyone for your help. I think that next week I can observe both classes - the martial arts and the dance class too!

ladykick

Utah USA
Member since 8/12/03
Posts: 10
Skill: Intermediate



Date: 9/11/04 11:26 PM

I am also in favor of martial arts.  I started training in Taekwon Do(NOT the sport version so  embarrassingly demonstrated at the Olympics) seven years ago and will be testing in January for for 2nd degree black belt.
I have found that this is an  exercise program that can work for about all ages and body types--I started training at age 48,  and while  I am stiill overweight, I am much fitter, stronger, healthier and happier than when I  started.  It is a good all around workout every class, a strong moral culture, and a lot of emphasis on self defense--as I walk through the  dark hospital parking lot  at 0400 I am very appreciative of this!
With any good instructor and school--no matter which style of marital arts you practice-there is always something new to learn and perfect--it never gets old or boring!
Theresa

Neefer


California USA
Member since 4/8/02
Posts: 2662
Skill: Intermediate



Date: 9/12/04 2:48 PM

Technically speaking, the martial arts class probably isn't aerobic. Exercise must be continuous, rhythmic movement that utilizes large muscles. Rhythmic doesn't mean to music; think regularly recurring patterns.

Martial arts generally don't fall into aerobics because the movement isn't continuous. You stop between exercises. The counter example of that is running.

Does that mean that it won't be effective for weightloss and fitness? No. However, if your goal is weightloss, aerobic activity, like dance will probably use more energy because of the continuous nature of the exercise.

OTOH, to be effective, an exercise must be one that you will do, day in and day out, for a long time, pretty much forever. Taking that into to consideration, the best exercise for you, is the one that you will do. If that's the martial arts, great. If it's dancing, great. If it's running, great. If it's insert-exercise-here, great.

------
Neefer aka AgitProp and Village Churl Sewing Blog: http://www.oaktrees.org/blog/

Bonny lass, bonny lass, will you be mine?
You shall neither wash dishes nor serve the wine;
But sit on a cushion and sew a fine seam,
And feast upon strawberries, sugar, and cream.

kathi s


California USA
Member since 1/23/03
Posts: 1736
Skill: Beginner



Date: 9/12/04 5:41 PM

In my dojo, we pretty much go without stopping for a good 20 minutes- I am out of breath after the first 8-10 and the sweat is running into my eyes. I guess it depends on the sensei as to how hard he/she wants to work you.
Printable Version
* Advertising and soliciting is strictly prohibited on PatternReview.com. If you find a post which is not in agreement with our Terms and Conditions, please click on the Report Post button to report it.
Online Class
Blueprints to Blue Jeans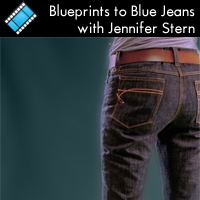 Online Class
Fun with Fitting - PANTS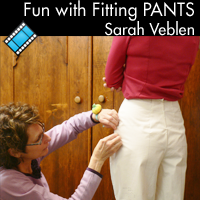 Butterick 5450

by: SewWil
Review
Jalie 3248

by: Verosews
Review
De-Mystifying Fit - A CD Book

Pattern Details
Making Patterns from Existing Garments - A CD book by Kenneth King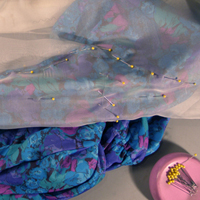 Pattern Details