Rustybobn


Intermediate
USA
Member since 4/5/02
Posts: 275



Date: 11/10/09 10:44 AM



Has anyone made this or a similar garment from Ottobre who can explain the armhole directions better? I'm trying to follow their directions for fun, and I'm stumped on this. Keep in mind that I've already followed the directions to this point, so I can't start over with another method. Though tips on a better method for future garments would be helpful.

Here's where I am with the zipper in and neckline finished:


I've scanned the directions here.

I can halfway wrap my head around "Push your hand between shell and lining to reach edges of armholes and pin..." but when it says "Turn pinafore dress right side out and pull lining out through neck opening" I'm confused!

Is there a tutorial out there for this method somewhere? I'm really more of a picture follower than a directions reader.



Thanks,

Beth

-- Edited on 11/10/09 10:45 AM --

------
Beth H in Georgia
Blog: http://www.rustybobbin.com/blog/

mmmckay


Intermediate
UT USA
Member since 7/24/08
Posts: 833



Date: 11/10/09 11:51 AM

I think what this means is that after you have sewn the lining in at the neck, you straighten it all up (as you have done), then put your hand in from the hemline to get to the armholes. (they don't say so, but at this point I'd pull the back armhole edge out of the dress as far as is reasonable to work on it, while preserving the proper alignment of the seams, then repeat with the front edge - it will be a mess, but as long as the seams line up, you're golden). Pin (right sides together) and stitch together from the shoulder down the back of the armhole, then break the stitching and sew from the shoulder down the front of the armhole.

Then you clip the seams and straighten out the dress again and press it and generally make it all pretty, then reach through the neck and grab the hem of the lining and pull it out through the neck. Of course, it's attached at the armholes now, so it won't come out all the way, but you will have better access to the armholes to understitch.

The instructions imply that you will be working with the dress right side out. Hmm, that seems weird. I'd do it slightly differently - I would turn the dress inside out, then pull the hem of the lining up over the bodice as far as it will go. Then your dress is inside out and you can get to the armholes with the least amount of lining and fabric in the way.

I could be missing something, though. Sometimes I think "well, that's silly" and I try to do things my own way, then when I get there, I see why they were right and I was wrong!

Rustybobn


Intermediate
USA
Member since 4/5/02
Posts: 275





In reply to mmmckay



Date: 11/10/09 11:58 AM

Ahhh! That helps a lot. Thanks. I'll give that a try later today.

------
Beth H in Georgia
Blog: http://www.rustybobbin.com/blog/

ejvc


Intermediate
UNITED KINGDOM
Member since 11/7/06
Posts: 8



Date: 1/31/12 11:34 AM

I had the very same problem and emailed Rustybobn for help - thought I would post here too. This is not bad to do but very difficult to describe. What you must not do is sew the armhole in one go round, because that means you are sewing it the wrong way. Instead when you are at the shoulder, you are almost sewing inside a tube, as you've pulled the other half of the dress through to get at the seam allowances. In fact it is impossible really to go more than half way at a time if you are doing it right. I hope that is of help to someone!



Vintage Joan


Intermediate
ON
Member since 7/16/07
Posts: 10447



Date: 2/9/12 10:51 PM

This is an old thread, but in case anyone is still having the same question, I asked it, too, when I made this jumper for my daughter a couple of years ago. I'll try to find the thread where I asked this question. There were a lot of good answers, but I never did get the gist of Ottobre's method and did it some other way (a compromise, but it was fine).

ETA -- here's the thread where this was discussed a while back:

click here

-- Edited on 2/9/12 10:54 PM --

------
my shield and my very great reward ~ Gen. 15:1



Vintage Joan


Intermediate
ON
Member since 7/16/07
Posts: 10447





In reply to ejvc



Date: 2/9/12 10:58 PM

Quote:
when you are at the shoulder, you are almost sewing inside a tube, as you've pulled the other half of the dress through to get at the seam allowances. In fact it is impossible really to go more than half way at a time if you are doing it right. I hope that is of help to someone!



I'm sure it is. It also confirms to me that I should never try this method -- I get exasperated sewing tubes of any kind.

------
my shield and my very great reward ~ Gen. 15:1


Printable Version
* Advertising and soliciting is strictly prohibited on PatternReview.com. If you find a post which is not in agreement with our Terms and Conditions, please click on the Report Post button to report it.
Leather 101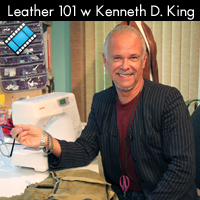 Beginners Guide to Dyeing Fabrics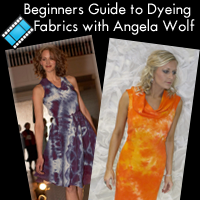 BurdaStyle Magazine 07-2012-130

by: squirrelly...
Review
Perfect Pouches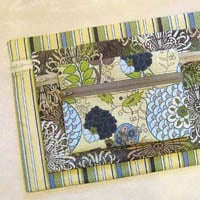 Buy Now
Islander Sewing Systems Jacket Express Pattern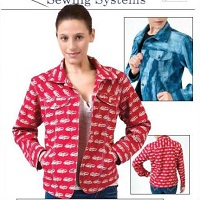 Buy Now
Amy Butler AB025FB

by: arianamani...
Review