nancy2001


Advanced
Alabama USA
Member since 12/3/05
Posts: 6441



Date: 11/23/09 3:11 PM

-- EDITED TO CORRECT THE CONTEST END DATE

I'm very pleased to announce that PR's Sewing for Men contest will begin on Tuesday, December 1st and run through 11:59 pm Eastern time on Monday, December 31st. This is a great chance for everyone to sew something special for the men in their lives. So prepare to roll up your sleeves and start sewing next Tuesday.

If you have any questions about the contest, please feel free to post them here, and I'll do my best to answer them. This thread is also a great place for us to share ideas and discuss the progress of our projects.

As a Contest Manager, I won't enter the contest officially, but I will sew along with everyone. My husband, who's never allowed me to sew anything for him before, has just requested a fleece jacket. Rather than buy a pattern, I'll draft one using his RTW fleece jackets as a gide. Then I'll sew a muslin from inexpensive fleece and sew the final version from a good quality fleece like Polartec.

Hope you can join in on the fun.

***************************************************

Rules:

Sewing for Men
December 1 through December 31, 2009

This contest is a chance to sew something for the men in your life, and test out some of the menswear patterns available.

- All sewing must be done in the contest window. Patterns can be previously used or new. Fabric can be pre-treated but not cut before the contest begins.

- The item(s) sewn must be for a man, using an adult or teen pattern (or equivalent self-drafted). Unisex patterns are also accepted, but the intended recipient should be a man, for purposes of this contest.

- Sewing for charity is also eligible for entry into the contest.

- Winners will be determined by voting.

Criteria to consider when voting:
- Is the style appropriate for menswear?
- Does the fabric selection compliment the style, and work for men? Keep in mind that there are a wide variety of tastes, but some fabrics work better for men than others.
- How does the item compare to the skill level of the entrant?


*Rules that apply to all 2009 contests:

1. Contests begin on the 1st of the month, and all reviews must be entered for submission by 11:59 PM Eastern Time on the last day of the month the contest ends.

2. Unless otherwise stated in the rules, patterns may be drafted, tweaked, and muslined before the contest date, but fabric for the pieces entered may not be laid out or cut till the start date of the contest. Fabric may be pretreated before the contest date.

3. Items intended for sale, or for which you were or will be paid to make, do not qualify for any contest, but items made for charity are welcome!

4. Unless otherwise stated in the rules, all reviews written for a contest entry must include a picture of the entry.



Contest Eligibility

1. Any member of Pattern Review, either paying (FoPR) or non-paying, who's been a registered member on the site for 90 days prior to the start of a contest is eligible to enter.

2. Any member of Pattern Review, either paying (FoPR) or non-paying, who's been a registered member on the site for 90 days prior to the end of a contest is eligible to vote in a contest.

3. Any member who's won a prize (1st or 2nd place) in a contest on Pattern Review ended in the previous six months is ineligible to win another contest for a period of 6 months.


Contest Links

Enter the Contest

Contest Report

Photo Gallery and Voting Page

Add Project to Contest

Write a Pattern Review



-- Edited on 11/30/09 3:08 PM --

------
No sewing project is ever a complete success nor a total failure.

Michelle T


Intermediate
British Columbia CANADA
Member since 8/24/02
Posts: 4501



Date: 11/23/09 3:21 PM

Why only 3 weeka in the contest?

------
Proud parent of a Dwight International School Honour Roll Student

stirwatersblue


Intermediate
Kansas USA
Member since 12/13/08
Posts: 3390



Date: 11/23/09 3:29 PM

I've never participated in a contest before, but this might be the time! (I'm just getting ready to start a project for DH for Christmas.)

Stewpid Newbie Question: Is there a deadline for registering for a contest?

Thanks!

------
~Gem in the prairie

lilyofthevalley


Advanced
New York USA
Member since 3/9/07
Posts: 1478





In reply to stirwatersblue



Date: 11/23/09 3:39 PM

Quote: stirwatersblue
Stewpid Newbie Question: Is there a deadline for registering for a contest?




Pretty sure the answer here is 'no.' With every contest I've entered, I never pre-registered (b/c I never know whether, in fact, my work schedule will allow sewing, or allow completion in the time limit.) So with each contest, I registered only when I was entering my final reviews - often on the last day of the contest. --Lily

------
Lily

racehorse


Texas USA
Member since 7/12/09
Posts: 1013



Date: 11/23/09 3:56 PM

I would like to join, but I am pretty sure my hubby would not let me make him something. I'd do something for my son, but he's only 10 so not quite a man. :)

------
Erin in Dallas
http://amateursewist.blogspot.com/

nancy2001


Advanced
Alabama USA
Member since 12/3/05
Posts: 6441





In reply to Michelle T



Date: 11/23/09 5:15 PM

-- EDITED TO CORRECT THE CONTEST END DATE

Michelle, there was an error on the initial announcement about the contest end date. The contest ends on December 31st, not the 21st as stated earlier.

Stir, as Lily pointed out, the deadline for entering is the regular deadline 11:59 pm on December 21st. But it's so simple to enter, I encourage you to enter on the morning of December 1st when the contest officially begins.

Racehorse, my husband, like yours, has never allowed me to sew anything for him. But this afternoon after I told him about the contest, he agreed to let me sew him a fleece jacket. It never hurts to ask -- you might be surprised. Also I'm not sure whether a 10 year old boy would qualify, but I'll find out as soon as I can and let you know.

Finally, I'm trying to find out what the prizes will be and will post the information here when it's available.



-- Edited on 11/24/09 12:12 PM --

------
No sewing project is ever a complete success nor a total failure.

Vintage Joan


Intermediate
Ontario Canada
Member since 7/16/07
Posts: 10667





In reply to Michelle T



Date: 11/23/09 6:49 PM

Quote:
Why only 3 weeka in the contest?


I was wondering the same thing. I definitely (cough, cough) cut holiday sewing closer to the wire than Dec. 21... Why not just have it run to the end of the month?

ETA -- I see there's an answer. But well... I doubt I can finish by the 21st (hoping to make two items for my son), so maybe I'll just wait and see how it goes before entering.



-- Edited on 11/23/09 6:51 PM --

------
my shield and my very great reward ~ Gen. 15:1



Michelle T


Intermediate
British Columbia CANADA
Member since 8/24/02
Posts: 4501





In reply to Vintage Joan



Date: 11/23/09 7:10 PM

Joan, I am a last minute sewer too. I expect that on Christmas Eve I will be finishing some sewing. Most years I am.

I did see the reply to my question, but it does not make sense to me. I have never before noticed a contest that did not end at the end of a month.

Oh well, I have not been very good at sewing to a contest deadline in the past, so I know I cannot win this one before I even start, but this deadline looks like it was planned for a specific person's holiday schedule or perhaps a mailing schdule.




------
Proud parent of a Dwight International School Honour Roll Student

Vintage Joan


Intermediate
Ontario Canada
Member since 7/16/07
Posts: 10667





In reply to Michelle T



Date: 11/23/09 7:50 PM

Quote:
Joan, I am a last minute sewer too. I expect that on Christmas Eve I will be finishing some sewing. Most years I am.

I did see the reply to my question, but it does not make sense to me. I have never before noticed a contest that did not end at the end of a month.

Oh well, I have not been very good at sewing to a contest deadline in the past, so I know I cannot win this one before I even start, but this deadline looks like it was planned for a specific person's holiday schedule or perhaps a mailing schdule.


The other thing I see is that the few days leading up to Christmas are busier for a lot of people than the week afterwards, so even if we do finish our holiday sewing by the 21st (ha ha ha, in my case ), chances are we won't get time to write up the review until after Christmas. Also, if it's a Christmas gift, virtually no one will be able to get "modelled garment" photos.

Oh, well. My track record for finishing contest items is pretty bad, and the chances that I would win anything are pretty slim, so... I'll definitely play this one by ear.


------
my shield and my very great reward ~ Gen. 15:1



Karen6790


Advanced
Pennsylvania USA
Member since 3/2/06
Posts: 1163



Date: 11/23/09 11:29 PM

I'm looking forward to this one, even with the shortened deadline.

For everyone's information, I'm officially NOT on the Contest Committee for this month so that I can participate - I promised my DBF a jacket last Christmas, and I knew the only way I would ever deliver it would be to put myself in a contest situation. Sometimes sewing along works, but sometimes I need the pressure of actually finishing after I've signed up for it.

I'm going to be making the jacket from BWOF's 8/2009 issue - I started a muslin a few months ago, messed up the collar and put it aside. But I've got the fabric - a nice houndstooth wool from Parons in NYC - and all the interfacing, buttons, etc., so there's no real reason for me not to finish on time.

Right?

------
Karen

There's always room for one more cat, one more book or one more yard of fabric.

http://sewingbytheseatofmypants.blogspot.com/
Printable Version
* Advertising and soliciting is strictly prohibited on PatternReview.com. If you find a post which is not in agreement with our Terms and Conditions, please click on the Report Post button to report it.
Online Class
Fun with Fitting - BODICE w Darts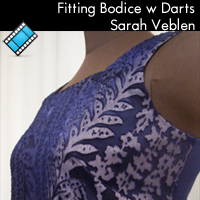 Online Class
Understanding Knit Fabrics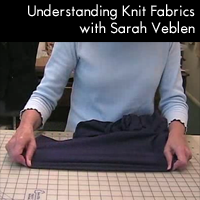 Simplicity 1921

by: rooskie
Review
ZIPPERS - A downloadable Book by Shannon Gifford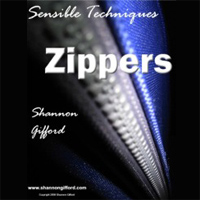 More Info
Paradiso Designs Retro Granny Skirt Formula Pattern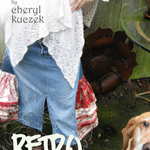 More Info
MariaDenmark 101

by: House of P...
Review