SewVeryCreative


Florida USA
Member since 8/23/07
Posts: 2605
Skill: Advanced



Date: 12/27/09 11:36 AM

I've made no secret that we have BIG issues with my MIL. She's mean, cruel, and well ... crazy. I don't say that lightly. She's been involuntarily committed twice, has called the police on me, saying that I "blew up" her car and replaced it with an exact duplicate. She's called psychiatrists in the community (small town) and tried to have ME committed. Or highly medicated.

It's hard to describe all the things she's done that's crazy. Most of it directed at me. :/

That was just background. This Christmas, we invited her over for present unwrapping (DH did without my knowing until it was too late ~ we'd been on a hiatus from her since Easter, but relented and had her over for Thanksgiving).

She brought gifts for everyone (gifts that she's bought with a credit card ~ once it's full, she'll mark the bill "deceased" and send it back to the CC company). We bought gifts for her.

The issue? I could not bring myself to open her gifts. DH is REALLY irritated with me over this ~ but he knows what she's put me through (too detailed to list) so he's kept silent, but I KNOW he's upset (it WILL come out later, I know). I've tried to explain why to him, but he doesn't get it. So I've started believing that maybe I'm wrong. Maybe ya'll can tell me if I am or not?! Please?!

Here's the why:

I feel like if I accept her gifts,

1) I'm letting her "buy me off" for all the mean crap she's done to me. Sort of like she can say to herself "Well, she accepted my gifts, so it's all right. I can keep treating her like crap."

2) I'm losing a part of me. I like having dignity. I like having pride. And my pride just won't let me accept gifts (perhaps be beholden to) from someone who makes my life such a living hell.

3) I'm being dishonest. I don't like her. I can't stand her. I DO bad-mouth her to friends (what I like to call "venting") ~ and I feel like if I accept her gifts, I'm being two-faced.

If I have to choose between being able to vent about her to friends or accept her gifts, I have to, for my sanity, choose being able to vent about her.

Since gifts are typically given in the spirit of affection, and I know hers are NOT, I can't accept them. I also can't accept them since I feel NO affection for her.

DH doesn't understand. He also believes that it's "too hurtful" to her if I don't accept them. That totally p*sses me off since she's done everything SHE can do to hurt me, but we're supposed to excuse it because she's "sick" (AKA, crazy).

In order to deal with her, I'm on THREE different anxiety meds (to be taken when I'm supposed to be around her). One of those meds is to suppress the stomach cramps and ... um, upset stomach that inevitably arise when I'm around her.

I'm in therapy, I'm more dosed up than a junkie, just to be able to deal with her. Haven't I done enough to meet the situation "halfway?" Can't I just this ONCE retain a little pride and make a stand that my pride, self-esteem, sanity and dignity demand?

Or am I being a jerk?!

------
~*~*~*~*~*~*~*~*~*~*~*~*~*~*~*~*~*~*~*~
Connie in Panama City Beach, Florida :)

"And these children that you spit on, as they try to change their worlds, are immune to your consultations. They're quite aware of what they're going through" ~ David Bowie, "Changes"

http://www.imsewverycreative.blogspot.com

Debbie Cook


USA
Member since 4/11/02
Posts: 9766



Date: 12/27/09 12:11 PM

Since you asked ...

I think you're lowering yourself to her level. Accept the gifts and move on.

------
--
"I base my fashion sense on what doesn't itch." — Gilda Radner
http://stitchesandseams.blogspot.com

reneeb4930


Canada
Member since 2/10/08
Posts: 241
Skill: Intermediate



Date: 12/27/09 12:23 PM

Good advice Debbie.

Vibekeinyork

Member since 7/11/06
Posts: 855
Skill: Intermediate



Date: 12/27/09 12:23 PM

I agree, the best is to accept the gifts and move on - not creating any more drama. But your DH should not invite her over without you agreeing to it beforehand since the woman upsets you so much. She sounds like a nasty piece of work.

Rhoda K


Alabama USA
Member since 8/22/05
Posts: 2253
Skill: Intermediate
Body Type:




Date: 12/27/09 12:36 PM

If you're in therapy, take your husband with you and get an the therapists opinion. Would DH be willing?

Sherril Miller


Member since 8/24/02
Posts: 7499
Skill: Advanced
Body Type:




Date: 12/27/09 12:36 PM

It's his mother and he loves you both. Yes, she's mentally ill. You may be giving her more credit to manipulate your feelings than she is capable of. You may be reading more into her gift giving than she is. It's probably more about your husband and his feelings about his mother and your anger/hatred toward her that will cause you the most problems. Maybe you could work hard to keep your family that you live with happy and make them feel that they matter the most. To give in to your anger and hatred is to give her too much power over you and could put your marriage in jeopardy. Go ahead and accept the gifts in order to keep peace.
-- Edited on 12/27/09 12:38 PM --

------
Visit my blog at http://sewingsaga.blogspot.com

If it's worth sewing, it's worth sewing well;
and if it's worth sewing well, it's worth FITTING FIRST! - TSL

FirecrackerKTM


Colorado USA
Member since 3/28/08
Posts: 2333
Skill: Intermediate



Date: 12/27/09 12:38 PM

Would it make YOU feel better to accept the gifts for the sake of peace, and then donate them?

Peggy L


Tennessee USA
Member since 4/8/02
Posts: 5086
Skill: Advanced





In reply to SewVeryCreative



Date: 12/27/09 12:54 PM

The woman is mentally ill. Open them, donate them and move on.

Trust me, I had a crazy loon for a MIL, too so I can imagine what you are going through. I learned from her how NOT to be a MIL. My SIL and DIL think I am the best!:)

------
www.thereisjoyadventures.blogspot.com

Elona


Member since 8/24/02
Posts: 8864
Skill: Advanced
Body Type:






In reply to SewVeryCreative



Date: 12/27/09 12:54 PM

Quote:
DH is REALLY irritated with me over this ~ but he knows what she's put me through (too detailed to list) so he's kept silent, but I KNOW he's upset (it WILL come out later, I know). I've tried to explain why to him, but he doesn't get it.



I don't know how long you have been married, but it sounds as though more clarity is needed between you and your dh. The things that are left unsaid can be at least as poisonous as the spoken word. Your husband does bear the burden of being a son who knows his mother is nuts, but as a grown man and a husband, his first allegiance should be to his wife.

You mention that you are in therapy. If your husband goes to counseling sessions with you, he will learn how to be properly supportive of you and at the same time fair to his mother.
SewVeryCreative


Florida USA
Member since 8/23/07
Posts: 2605
Skill: Advanced



Date: 12/27/09 1:17 PM

Several of ya'll mentioned keeping the peace. I've been the one to bend over backwards to keep the peace for the past 13 years ~ and as heartless as it sounds, I'm too tired to continue it anymore.

FTR, she does lord over me the gifts she gives ~ typically in front of others, usually in the form of saying that if it weren't for her and her gifts, I'd have no clothes (not true ~ I don't even wear the gifts she gives me in front of her).

One of the last times that she was trying to bully me into giving her addies of family members (we're the LAST ones who will speak to her ~ and it's a LARGE family), she mentioned the gifts as though I owed it to her to betray family confidences.

But bottom line is that I just don't care anymore. I don't want to keep the peace anymore ~ I'm the only one trying and it's too exhausting. I had a stroke two years ago (immediately after one of her visits where I had to diffuse an argument between her and DH) and I just don't want to live the rest of my life this way. Walking on eggshells for really, no reason.

For once, I'd like MY feelings, my morals, and my beliefs to be considered (both by her and DH). I'm just so tired of sacrificing my self-esteem to make her happy (and in this instance, my DH happy). I always end up feeling cheap, pathetic and insignificant at the end of her visits.

But I can't just stop her visits. That wouldn't be fair to DH. The kids ... well, she's always asking them if they "touch themselves" so they'd be happier with her out of their lives. :/

So, I thought that while I can't just stop her visits, I could compromise (sew to speak) in a way that I could still live with myself. :/

Does any of that make sense? I just can't tell anymore. :/

Please forgive me if I came off as a jerk. I'm REALLY not trying to. :/

------
~*~*~*~*~*~*~*~*~*~*~*~*~*~*~*~*~*~*~*~
Connie in Panama City Beach, Florida :)

"And these children that you spit on, as they try to change their worlds, are immune to your consultations. They're quite aware of what they're going through" ~ David Bowie, "Changes"

http://www.imsewverycreative.blogspot.com
Printable Version
* Advertising and soliciting is strictly prohibited on PatternReview.com. If you find a post which is not in agreement with our Terms and Conditions, please click on the Report Post button to report it.
Online Class
The Contemporary Couture Jacket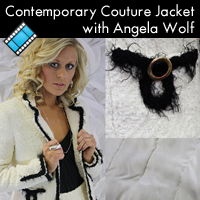 Online Class
Blueprints to Blue Jeans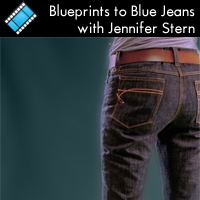 Grainline Studio Hemlock Tee

by: catintheha...
Review
Islander Sewing Systems Moebius Scarf Pattern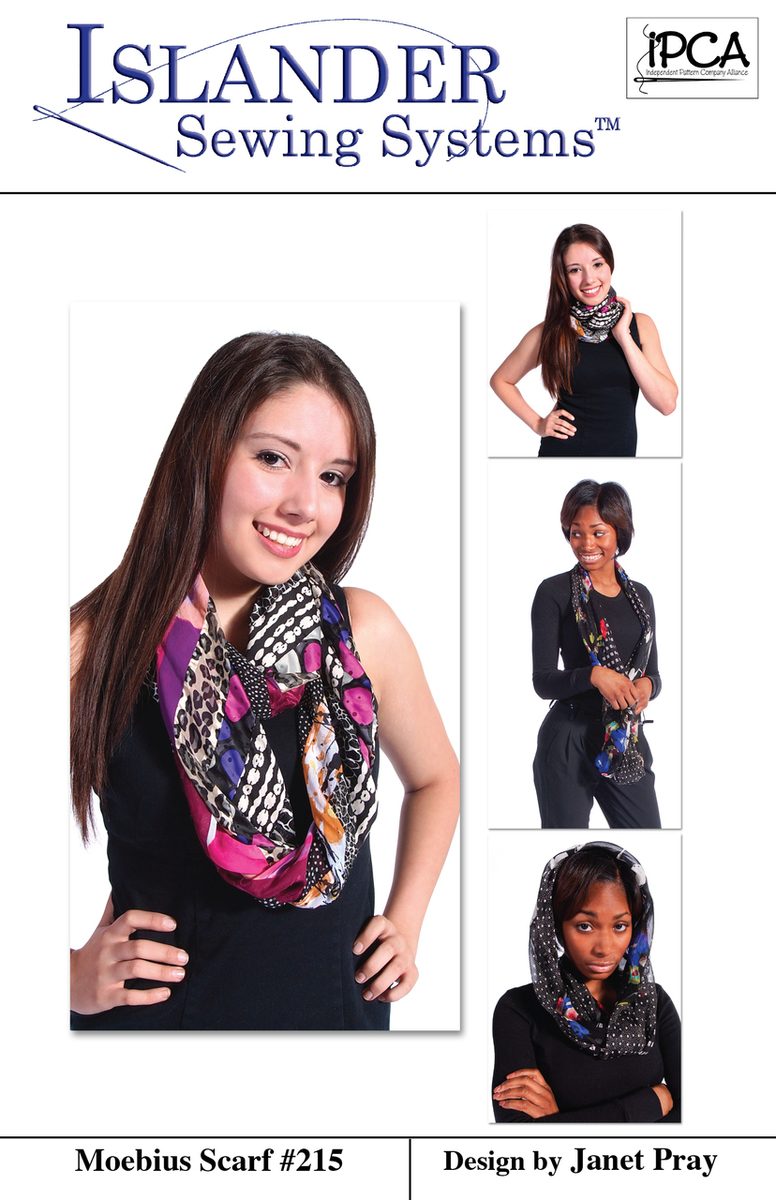 Pattern Details
Sew Chic Starter Skirt Pattern (ln1000)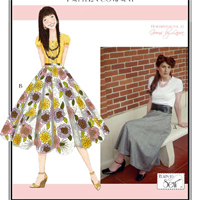 Pattern Details
Vogue Patterns 8776

by: knitmachin...
Review