m1khaela


New York USA
Member since 8/19/05
Posts: 135
Skill: Intermediate



Date: 1/16/10 10:53 AM

Hi PatternReviewers (warning, long post ahead)! I haven't been on here in a few years, but now that I'm pregnant with my first baby (19 weeks so far today!) I'm getting a major urge to sew both baby clothes and clothes for myself (cute affordable maternity clothes=overpriced and hard to find). I've read all the existing board threads on adapting non-maternity patterns for maternity, but I had a few questions about my specific pattern ideas and body shape (32G boobs and counting!) that I was hoping some of you could help with! Mainly--what size should I make, will these patterns I had in mind work, and how much altering do I need to do, if any?

1. Do I need maternity/nursing patterns at all?
There aren't many out there, anyway. So I have this vague plan that if I focus on making stretchy sexy maternity tops, skirts and dresses with surplice or similar necklines out of lycra-blend knits, I'll still be able to use them when I'm nursing and even just plain post-pregnant without looking like I'm still wearing maternity. I've noticed that many maternity clothes are just longer, stretchier versions of the same kinds of tops and dresses I like normally--empire waist knit dresses, wrap dresses, etc. This was confirmed for me when I bought the Jalie 2788 twist top and the maternity version "instructions" were just "use a fabric with 40% stretch". And my existing stretchiest RTW knit dresses, skirts, tops etc that I already have are mostly still fitting (though anything that didn't have quite a bit of lycra or length has gotten too short or too tight in the boobs). I don't know that I'll bother with pants or wovens at all, might just stick with the few RTW maternity pants I have.

2. What size should I make, since I'd like to keep wearing this stuff afterwards?
I'm generally a pattern size 14 (used to be a 12 back in the day), but SOME of my measurements have changed quite a bit now that I'm pregnant and have gained a whopping 18 pounds so far (mostly in boobs/belly). That said, from my few experiences sewing stretchy knitwear patterns with cotton lycra knits (like this New Look Mock Wrap dress that turned out 4 sizes too big), it's generally better to go a little smaller in knit patterns when using 4-way stretch knits.



My measurements, before and so far:

Shoulders: Have always been narrow and seem to have stayed that way. I often find shoulder seams are too wide for me.

High bust:34" before, 34.5" now.

Full bust: 38.5" before, 41.5" now (Yep, a 7" difference. I was wearing 32E bras pre-pregnancy, and so far have had to go up to 32G... I'm technically a 34 band size but theses girls are so heavy that I use the 32s for the extra support.)

Waist:I'm pretty sure it was about 28" before, it has pretty much vanished but seems to be about 30" and growing at the smallest point...

Belly:Never measured it pre-pregnancy, now it's about 40" and expanding rapidly...

Hips:Think they were about 38" or 39" before and are now about 40".




So due to high bust, I should probably still make a 14 in any dresses or tops, right? I know I have huge boobs on a relatively small frame, so do I maybe need to do at least some FBA even on stretchy knits? I don't want to overdo as I don't want it to sag/gape when I'm nursing or post-nursing... but even before I was a 32E, so... help?

What about knit skirts? Should I make a 16 based on hip measure, or just trust the stretchy fabric to do its thing in size 14? (I can always roll the waistband of a yoked knit skirt with no elastic down under the belly, right?).

3. Here are some of the patterns I'm thinking of making, will these work? Are there any must-have maternity/nursing-suitable patterns I'm missing out on?

Jalie 2788 Twist Top


Kwik Sew 3513 knit skirt: (rollup yoke, no elastic waist)


Butterick 5243


Simplicity 3775 (with a really stretchy fabric for the panel over the tummy)


Also:
New Look 6802 empire-waist knit dress w/ gathered front


Kwik Sew 3675 knit empire-waist dress (good for a nightgown?)

Vogue 1027 (Donna Karan wrap-style dress)

Kwik Sew 3693 Cardigan (thought I would add a self-fabric belt to version A)

Simplicity 4672 knit skirt with godet and yoke... I already made this once and cut it out, but I was much skinnier and cut a size 12 at the time. Think it might still work if I just made the yoke a tad wider.

Whew! That's a lot... I also have some other patterns in mind but those were the main ones I was interested in... FYI I like really fitted stretchy but not too tight clothes that show off my (formerly hourglass, now very pregnant) figure--I don't like loose-fitting clothes or floor-length skirts. I also like retro/50s and 40s style clothes.

Thanks so much in advance for any help and advice! I guess I'll be reviewing a lot of patterns soon...
-- Edited on 1/16/10 10:56 AM --
-- Edited on 1/16/10 10:57 AM --
-- Edited on 1/16/10 11:16 AM --

------
---
http://www.polkadotoverload.com/

Michelle T


British Columbia CANADA
Member since 8/24/02
Posts: 4659
Skill: Intermediate



Date: 1/16/10 11:09 AM

A couple thoughts from another big busted woman.

Your breasts will likely continue to get bigger throughout your pregnancy and then after deliver when your milk comes in will grow yet again (think humongous). My sil has a similar build to yours, slight frame with large chest and she just has her second child. Her chest is massive at the moment (3 weeks after delivery).

My experience was that my breasts got bigger and never did go back to pre-pregnancy size. My youngest is 11, so time did not make a difference to me.

I wore mostly regular clothes during my pregnancies and this was prior to the low rise styles for pants and skirts.

A wrap dress is not nursing friendly, pulling the fabric aside will stretch it our and soon you will have a baggy top. Two piece dresses are more so.

As you have already learned you need extra length for maternity tops. You can add the length now and post baby cut it off and re-hem tops. You can do the same with skirts, add an extra 6 inches or so to the cf and cut it off after baby.


------
Proud parent of a Dwight International School Honour Roll Student

m1khaela


New York USA
Member since 8/19/05
Posts: 135
Skill: Intermediate



Date: 1/16/10 11:14 AM

Thanks Michelle! Is it possible to MAKE a wrap style top nursing friendly? So many of the tops I see on nursing-wear sites seem to be wrap-style--what if I sewed clear elastic to the neckline to keep it from stretching out?

And yes, I have heard that they continue to grow, especially when nursing... if I'm a G now only halfway through pregnancy, maybe I'm also going to need to learn to make my own bras at some point!

That's a great idea about just taking the extra length off later...

------
---
http://www.polkadotoverload.com/

Margasweet


Member since 2/15/05
Posts: 839
Skill: Advanced Beginner
Body Type:




Date: 1/16/10 3:58 PM

Good idea to plan your maternity wardrobe to accommodate nursing later! I thought my maternity wardrobe was limited, until I discovered that most of the clothes that fit after the baby was born, didn't allow me to nurse! So good for you, for thinking ahead.

I was pregnant and nursing in the late 80's. Luckily "big shirts" were in fashion then, and I was able to nurse very discreetly by unbuttoning the bottom couple of buttons, lifting one side of the shirt and snuggling the baby up to nurse, wrapped in a blanket. Looked like I was just rocking a sleeping baby. Keeping the upper part of the boobs covered was key to nursing without advertising the fact to the world. Couple of times found a quiet corner in a museum or in a park, and fed my child with no-one being the wiser. With a wrap-top, you'll need to pull the top down or wider, and more of you will be uncovered than you may wish. A loose-fitting yoked shirt or T shirt might be a good idea... I can see that you prefer the more fitted look, but if the shirt is fitted through the neck & shoulders, you might still be happy with it.

I had a nightgown pattern from ... can't remember... Linda Lee Designs? I'll try to find a link.

Good luck!


------
2007 fabric in: 7 1/2 yards; sewn: 7 yds +1/2 yd
2008 fabric in, 23 yards; sewn 20 yds; given away 6 yds -3 yd = -2 1/2 yd
2009 fabric in 41 1/4 yds, sewn 29 yds, given away 22 1/2 yds ; totals -10 1/4 = -12 3/4 yd
2010 fabric in 91 1/2 yds, sewn 27 yds, given away 1 1/2 yds; +63 yd = +50 1/4 yd
2011 fabric in: 55 yd.; sewn: 21 yd; given away: 20 yd +14 yd = +64 1/4 yd
2012 fabric in: 60 1/4 yd., sewn 25 1/4 yds, given away 16 yds, thrown away 3 yds scraps; UFOs completed: 7 ; totals +16 yd = +80 1/4 yd
2013 fabric in: 28 yds; sewn 25.7 yds.; given away 5 1/2 yd.s; projects 8, UFOs 4 -3 1/4 yd = +77 yd
2014 fabric in: 40.5 yd; sewn 33 yd; given away 12 1/2 yd; projects 7, UFOs 10; fabric totals this year -5 yds, since 2007 +72 yds

2015 fabric in: 15 yd
2015 fabric sewn: 16 yd.
2015 fabric given away: 7
2015 projects: 11 (5 gift bags, tablecloth, 2 gauze chemises, 2 table runners, Poppy vest)
2015 UFOs: 2 (journal cover, sage green tank dress)
2015 upcycles: 1 (velvet shirt cuffs=zippered bag)
started:

goodworks1


Illinois USA
Member since 7/19/03
Posts: 3831
Skill: Advanced



Date: 1/16/10 5:00 PM

I nursed my babies by just wearing two piece outfits; it helped for them to be fairly loose around the waist. I'd just tuck the baby into one arm and raise the shirt hem just enough to get the baby latched on. You can drape a lightweight receiving blanket over that shoulder for more privacy, but generally I didn't need that.

I can't see how you'd work a wrap shirt, unless you just wrapped the lower part to make it fit your waist closer between feedings, but still would nurse from 'underneath' as explained above.

None of this is particularly easy with a newborn or the first few times in public, but as the baby gets older and you both gain experience you'll find that you do the steps automatically and most of the people around you have no idea what's going on.

----------
My daughter found much of her maternity wardrobe at second-hand shops, but it did take some concentrated effort and lots of visits to find the shops with the best stuff and to get there while the good stuff was still available. She used the time to also get baby clothing that was 'as new'.

From what I could see she tended to wear tanktops or camisoles with built-in shelf bras for nursing the first few months. But I personally needed more support and had to go with the not-so-lovely nursing bras...they have better styles now, I think. I ended up at Sears a couple days after my second child was born buying a larger cup size. That was a miserable trip, as there was a chatty customer in front of me in the line to check out and the wait was interminable (or it felt like it anyhow! lol)

My point is that you probably will have no idea what sizes you need until you get there. On the other hand, I think you'll be happier with any tops that have a FBA done now, especially if you like the shoulder area to be fitted...

I was pretty sick of the same 8 items of clothing by the time my kids were born and was happy to be able to fit into other clothing as soon as possible. On the other hand, I know many women have much more extensive maternity wardrobes than I had, so obviously your mileage may vary....


------
blog: goodworks1.wordpress.com


redhotpepper


Member since 10/26/08
Posts: 404
Skill: Advanced



Date: 1/16/10 7:07 PM

I really liked twin sets for nursing. You can pull the shell up and still be completely covered on the side by the cardigan and baby covers your front. I thought wrap tops would be good but not so much because you have to pull them down and everything shows. I didn't buy any nursing clothing.

Nursing in public and nursing laying down are two things that took practice for me!

You might check ebay for maternity patterns. I've seen some vintage ones on there. I had one from about 10 years ago that was a knit wardrobe and it served me well.

I swear, when I was pg, I bought new bras every other week because the girls just kept getting bigger and Bigger and BIGGER. My belly didn't pass up my boobs until at least 6 months and at 7 months I could still pass for not pg.

Annie
-- Edited on 1/16/10 7:08 PM --

TanyaMT


California USA
Member since 4/28/04
Posts: 539
Skill: Intermediate



Date: 1/16/10 8:05 PM

Jalie criss-cross top has nursing instructions and is a style I liked.

Ottobre Woman has had several maternity and one nursing pattern of recent memory. It was 2009 I know for the nursing but I'm not sure of the issue.

I don't have your bust problems, so can't help much there. Maternity tops that I love best not only are longer in general, but specifically are longer in the front than in the back, to accommodate a belly in the front but not to "tunic" length in the back. Being longer in the front than back, for me at least, makes them hang straight and look not so frumpy. Ruching in the side seams at the belly looks nice, I think. Ottobre Women mat. top does that.

I personally find I simply can't wear my mat. tops afterwards. For one thing, I'm pretty sick of them by then. For another, I'm a pear shape - my shape has a very very dramatic change. Non-pregnant I wear fitted styles to show off my waist, which is decent compared to my hips. I would not want excess fabric afterwards, the fabric I need during maternity.

Here are twist top instructions on a blog for nursing:
http://rowena.typepad.com/rostitchery/2006/05/twist_top_with_.html

I love nursing tops in the beginning, but as time goes on I just wear separates and hike up a regular T-shirt. I did have a couple RTW wrap style nursing tops, and I found that the recovery in the fabric was not very good and they gaped. If I did sew that style I would use high lycra content and put in some clear elastic as well to help recovery.

Edited to add: I LOVE yoga-waist skirts and pants for maternity and post-partum, very forgiving. You can modify most knit pant patterns to be yoga waist, and most skirts too, including a lot of woven styles.

Congrats to you!
-- Edited on 1/16/10 8:06 PM --

------
My sewing blog: weebeaks.blogspot.com


Amy-may


Member since 6/7/05
Posts: 1265
Skill: Intermediate
Body Type:




Date: 1/16/10 9:33 PM

The only Big 4 patterns I'm seeing that are suitable for maternity
Simp2560 - would make a great maternity cardigan and nursing coverup
Butt5242, 5245, 5246 and 5196
McC6031
Vogue8420
You'll need to add length from shoulder to empire waist seam to go out and around your bust so that the seam lies on your ribcage.
I don't think Butt5243 or S3775 will work for either maternity or nursing. For maternity, the waists are too low, and for nursing, the necklines will end up a stretched out ruined mess. (I just looked at Motherhood, I know that they are showing this style - but having nursed all 6 kids for about a year each...it just isn't a very good style choice!)

For a nursing dress, I would make NewLook 6802, don't sew the darts closed, cut a slit there, then reshape the bottom of the twist overlay to about 3 inches below the waist seam. Or, put S2883 over any T or knit dress with slits cut vertically over the bust.

For nursing, prints are your friend! Between spit up and leaking, a print will help camoflauge those wet spots.

EveS


Michigan USA
Member since 11/26/06
Posts: 2701
Skill: Intermediate



Date: 1/16/10 11:05 PM

Welcome back and congrats!!! Here's my thoughts...

Knit is your friend. I agree w/ you about avoiding wovens in general and making pants of any type, but maybe that's just me. I'm just too lazy to deal with all of those fit issues for such a short period of time. Esp. being full busted, fitting is so much less of a hassle w/ knits, RTW or made.

Empire waists are your friend. I would avoid the dresses you chose w/ the rouched waist, as once you start to blossom for real, your belly will no doubt start right under your bust and go all the way down to your pubic bone. Those dresses may look like they have a wide waistband, but on a baby bump they'll just look silly (I've made the Butterick 3775).

You'll need length as much as width in the front. This means for your bust, too, if you make something w/ an empire waist.

I agree w/ the ruching (just not on a defined waistband). Great for growing bellies. I made a couple maternity tops from an old BWOF maternity pattern that I loved. It had the side ruching and worked almost all the way thru my twin pregnancy. I don't have my Burda's in front of me, but I believe it's the 8th issue that always had maternity wear (and I think the top/dress I made was from '06).

For non-maternity patterns, I went up a size (in addition to the maternity alterations) as I tend to gain a little extra fluff when pregnant in my arms, back, butt..... (*sigh*) And for some reason, constricting clothing is EVIL when you're pregnant...at least for me.

I lived in skirts as much as possible. Much cooler than pants and I've never EVER had a pair of maternity pants that worked for more than a month or two. Hate 'em. My favorite skirt was from Target. It had a VERY wide, soft elastic waist and was oh so comfy. I've found as wide as 4" by the yard and that worked well.

Nursing tops. Nah. I just don't like them and I didn't want to buy a whole new wardrobe just for a year. I wear NO dresses while nursing. Instead, I wear separates. Not a lot of button-downs, either. I'm a fan of just pulling up my shirt to nurse. Easy to maneuver one handed and with a little practice, you can adjust your top for very good coverage. I also agree about the prints. Solids are NOT the friend of leaky boobs. A woman on the twin forum I belong to told the story of her milk letting down while she was on stage singing a solo. 'nuf said.

And as for wearing my maternity stuff afterward, couldn't bring myself to do that, either. First, for some reason food gravitates to your clothing while you eat when you're pregnant. I swear, I ALWAYS looked like a slob when I was pregnant, no matter how careful I was when I ate. Something to do with not being able to get anywhere near the table, I guess. So most of my stuff had some sort of a stain or other. And furthermore, I was o-v-e-r anything pregnancy related afterward. Whether or not my maternity wear still looked maternity, *I* felt pregnant still when I put them on...NOT what most women want, myself included. It was a fresh new day and I wanted fresh new clothes!!

Hope this helps a little! I hope everything goes well for you during your pregnancy...take advantage of the energy of that golden 2nd trimester to get your sewing done!

Eve

------
People who say it cannot be done should not interrupt those who are doing it - Chinese proverb

goodworks1


Illinois USA
Member since 7/19/03
Posts: 3831
Skill: Advanced



Date: 1/16/10 11:37 PM

Wow! Lots of good advice here! And fun to read too!
Elaine

------
blog: goodworks1.wordpress.com

Printable Version
* Advertising and soliciting is strictly prohibited on PatternReview.com. If you find a post which is not in agreement with our Terms and Conditions, please click on the Report Post button to report it.
Online Class
Understanding Interfacings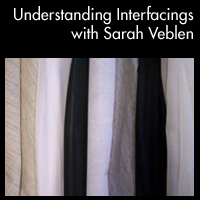 Online Class
Perfectly Fitted Shirt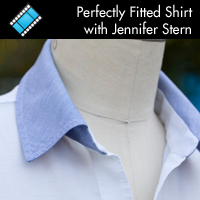 Indygo Junction 878

by: Elizabeth ...
Review
Simplicity 5416

by: Marie-Clau...
Review
8 1/2 inch LEFTY Dressmaking Shears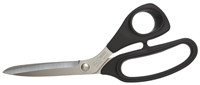 Pattern Details
Paradiso Designs Perfect Pillows Pattern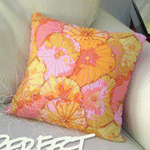 Pattern Details