QuickFade


USA
Member since 6/7/05
Posts: 1778
Skill: Intermediate



Date: 1/21/10 1:08 PM

I read somewhere that sewing machines and fabric would be needed in Haiti. In some ways, I would think that RTW clothing would make more sense in these desperate times, with so many without shelter or electricity and just struggling to survive. Not sure where I read that. But, if it's true at some point, I wonder if our extra machines, stash, and notions could be donated and how. We have so much. Is that even financially sensible? Seems like it costs so much to ship fabric. Machines, I can see. So many have so little, but would sewing be a priority at some point? What about starting basic home businesses to produce items for sale? Home machines are not meant for commercial production, but could they be a start?

Kellie R.


Member since 7/4/07
Posts: 1669
Skill: Intermediate
Body Type:




Date: 1/21/10 2:56 PM

ASG has put out the following email to its members. If you are a member of ASG, you can follow the instructions in the email to donate:

"ASG responds to call for Haiti Relief Fund

Fellow ASG Members: Over the past days, as we have followed the news of the tragedy in Haiti with heavy hearts, we have considered what would be the best way for ASG to lend support to the Haiti Relief fundraising efforts. We have all received countless Haiti Relief appeals from every organization and email list we're associated with, so why duplicate what is already being done? Why not simply encourage ASG members to give directly through the many relief organizations? After hearing from many of you over the past few days, it has become clear to us that we do need to provide a uniquely ASG way for our members to give. We are more than a guild or an association, we are a community of sewing friends and we are instinctively drawn to respond to needs as a community. This is proven time and time again as we come together on so many projects that have a positive impact in the lives of those in need.

We have created the option of making a donation to Haiti relief efforts through the "Donate Now" page on our national website at www.asg.org. This can be accessed from the Make a Charitable Donation to ASG's Haiti Relief Fund link in the "What's New" section on our home page or by using the "Donate Now" link. 100% of the funds collected will go to Haiti Relief from American Sewing Guild members. The primary need at this time is for food, water and medications. At some future point in the recovery process, there may be other ways to offer aid, but at this time, the need is for money for supplies. Together we can make a measurable contribution and demonstrate the caring, sharing spirit of our ASG community!

Sincerely,

Denise Dias, Chair, ASG Board of Directors

Margo Martin, Executive Director, ASG, Inc."

------
A bad day in the sewing room is better than a good day at the office.

Getting through life, one stitch at a time.

http://when-ladies-dressed.blogspot.com/

NancyDaQ


New Mexico USA
Member since 1/12/02
Posts: 3838
Skill: Advanced



Date: 1/21/10 5:51 PM

There was an article about this on the msnbc.com web site today. It stronglye emphasized that right now, no goods need to be collected stateside. They are focusing on money because it is less of a logistical headache, and they can make the money go farther by buying supplies in bulk instead of collecting individual items to ship. They don't even want people going down there unless they have disaster training and are with a team.

I'm sure it will be a long term effort to help this poor country, so there will be opportunities later to give items.

------
Now blogging at http://sewwest.blogspot.com

stashblaster

Member since 9/23/07
Posts: 199
Skill: Intermediate



Date: 1/21/10 7:24 PM

I think that if anyone is interested in donating a machine, they can contact the sewing machine project. You can also donate money to the project to help cover the cost of shipping the machines when the time is right to do that.

Sewing machines for Haiti

-- Edited on

1/21/10 7:25 PM

--

------
Ellen
http://sewlostforyou.blogspot.com

QuickFade


USA
Member since 6/7/05
Posts: 1778
Skill: Intermediate



Date: 1/21/10 7:34 PM

Yes, that certainly makes sense. I saw a news video where people were sending items instead of money, and they said, "It feels better to send something physical instead of just donating online." Well, that's well intended and I'm sure the items will get used, but I can see how it may be less helpful than intended.

Since such a high percentage of the population was unemployed, I wonder if grassroots sewing coops where the members make the profits versus being sweatshop labor would be something helpful in the future. I've heard about things like that in various developing nations. O Magazine sometimes features products made like this--pretty much they are handmade artsy items like high end (but not highly tailored) cotton or linen garments that may be embellished in some way, or bracelets or coasters or something. I just wonder if something related to economic development down the road would be helpful. I don't actually know how sewers would help unless we were to collectively, including other sewing organizations, use our professional skills and our love of sewing and care for the Haitians to help organize something like that, along with the marketing and sales of such products. If there were efforts like this, and the products were stylish and sturdy, I'll bet O Magazine would feature the products. Etsy too? Boutiques in NY, LA, Chicago, Jackson Hole, Austin, Miami, etc. would be good outlets too. A recognizable brand for a quality-controlled network of Haitian artisans could help rebuild some lives and benefit children.

Years ago I wrote fundraising literature for some well known, international aid organizations. I remember some programs that lent small amounts of money, like fifty dollars, to people in developing countries, particularly young widows with children to support and care for at home, and these people were giving guidance and emotional support in group and individual meetings, and over time, they could pay back that small amount of money, whereupon it was lent to someone else. Peers eventually began providing support and consultation in addition to that provided by the organization. In that program, the money was sometimes used for a single livestock animal or for a dozen chickens. Other times, it may be used for equipment such as a loom or sewing machine. Children were fed and cared for as a result, and the people who got these loans tended to significantly increase their standard of living.

Haiti is not Africa, and there may be many differences that would make that kind of program not work as it was in Africa. But, the idea of giving seed loans and mentoring the entrepreneur appeals to me.

I suppose there are organizations who know full well how to do this. But, I simply like thinking about ideas to support these people over time and to empower them. I can see Haitian handmade clothing as potentially being very chic.

Of course, I am rather naive about Haiti, Haitians and the needs that will emerge over time after the immediate survival issues are addressed. Well wishes are one thing, and so often ideas spawned from a distance can be quaint but unrealistic.

Down the road, of course.
-- Edited on 1/21/10 7:36 PM --

minggiddylooloo


Member since 5/17/05
Posts: 2687
Skill: Intermediate
Body Type:




Date: 1/21/10 7:45 PM

PopoAgie- You might be interested in visiting the

Kiva Microfinancing

website. We have been lending money through them for a few years now and feel like we're doing much more than simply writing a check to any organization (although we give to Heifer International too and that's just money... but it goes to buy livestock for families to help promote a sustainable lifestyle).

I think it will be awhile before Haitians will be able to think about long term recovery vs. immediate relief, given the predictions of continued aftershocks in the coming weeks.

Thanks for all the info that's out there about how to help via donations of sewing machines/materials.

------
I'm finally a blogger!
sewming.blogspot.com

kkkkaty


Utah USA
Member since 12/7/05
Posts: 2851
Skill: Intermediate



Date: 1/21/10 7:57 PM

I think shipping anything right now, outside of food, water and medicine, would take up valuable cargo space

------
Viking Lily 545
Viking Ruby
Bernina Activa 210
Brother 1034d


QuickFade


USA
Member since 6/7/05
Posts: 1778
Skill: Intermediate



Date: 1/21/10 9:03 PM

Yes, it will be a while. But, what then? I would like to learn more about pre-earthquake Haiti. I guess they had earthquakes before, but I read that it had been 300 years since the last major earthquake.

CA Eisenhour


Florida USA
Member since 7/22/06
Posts: 104
Skill: Advanced



Date: 1/23/10 0:47 AM

I don't have much money to contribute to the causes but was wondering if there is a way for all of us to give of our talents and sew up a storm for the the unfortunate victims of the earthquake in Haiti There are many refugees needing comfort! NOT money! How about PJ's, Diapers, Blankets, I just dont have the money to send. However I DO have the ability to make bedtime a most warm time?

Can we all volunteer just a bit?

Please HELP!!!

Geesh.....this is NOT going to be the horrible DUMP of contributions during so many other relifef programs............

Lovingly

~ConnieAnne

If I'm out of order I do beg your pardon. We can all sit here and think about what would be the best "thing" to send and in the mean time, NOTHING gets done! On our part i.e.

------
~Connie
"When I stand before God at the end of my life, I would hope that I would not have a single bit of talent left, and could say, I used everything you gave me."
~Erma Bombeck~
"Great things are done by a series of small things brought together."
~Vincent Van Gogh~

cgHipp

South Carolina USA
Member since 11/8/06
Posts: 872
Skill: Beginner



Date: 1/23/10 1:00 AM

Everything I've read suggest it costs more just to ship these types of goods that it would cost to buy them locally and often they're not the "right" goods anyway. People donating goods are actually hindering the efforts of relief organizations because it's so expensive to ship, sort and deliver them.

Right now they only need cash donations, unless something very specific has been requested by a specific organization. Maybe when things settle down there will be requests for other things, but right now they need the efficiency and flexibility that cash donations provide.

------
I rip what I sew.
Printable Version
* Advertising and soliciting is strictly prohibited on PatternReview.com. If you find a post which is not in agreement with our Terms and Conditions, please click on the Report Post button to report it.
Online Class
All About Buttons and Buttonholes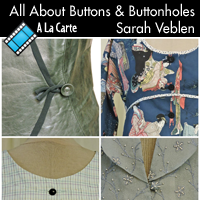 Online Class
Beyond the BoatNeck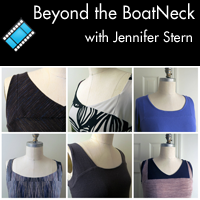 Simplicity 1916

by: SewWil
Review
By Hand London Georgia Dress

by: gingerella...
Review
You Sew Girl 90mm Barrel Purse Pattern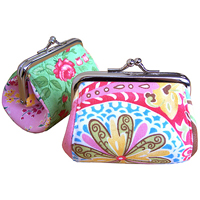 Pattern Details
You Sew Girl 200mm Kiss Purse Pattern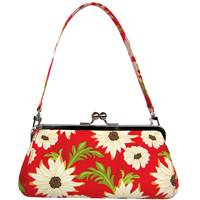 Pattern Details