KD in ATL


Intermediate
Member since 4/21/08
Posts: 32



Date: 2/17/10 9:04 AM

I am getting skipped stitches with my Bernina cover stitch machine (the left needle). I was all set to take it in for servicing when I read that some of you recommend the ELX 705 needles for doing cover stitch. My machine says it uses regular 130/705H needles, but I'm wondering if I should try the ELX?

LynnRowe


Advanced
Member since 3/9/09
Posts: 9401





In reply to KD in ATL



Date: 2/17/10 9:56 AM

ELx needles are longer than regular needles, and both my Pfaffs and Babylocks require them for coverstitching. Definitely give them a try & see if that eliminates your skipped stitches.

On the Pfaffs and Babylocks I get skipped stitches if I'm coverstitching without an ELx needle.

------
I heart Panzy, Pfaff Creative Performance, the sewing machine love of my life!
And Baby (Enlighten serger), Victor (BLCS), Ash (B350SE-Artwork), Kee (B750QEE-Panzy's BFF), Georgie (B560-Kee's baby sister) and the Feather-Flock!

Most of all, I heart Woo (HimmyCat). Until we meet again, my beautiful little boy. I love you.

Doris W. in TN


Intermediate
Member since 2/9/04
Posts: 8112





In reply to KD in ATL



Date: 2/17/10 3:03 PM

I sat thru a demo yesterday at my Bernina dealer. They use a JL type needle for the coverhem function. I'm not sure who makes it, but I just Googled and it looks like Organ does. The needle looked black, or dark blue, all the way up and down. She said it prevents skipped stitches in the coverhem and that's the only time they put it in the 1300 serger.

------
iPad's auto-correct is my enema.

Karen31


Advanced
USA
Member since 1/25/09
Posts: 1296



Date: 2/18/10 8:46 AM

Hmmm. I am thinking that a different length needle is going to affect machine timing... I'd ask first if you have changed the needle lately? It's amazing how much difference a new needle can make, to the naked eye we cannot usually see how damaged one can become but we can certainly see the results of the damage, one being skipped stitches. I always go for the needle recommended by mfctr. first since, as noted, timing can be adversely affected with the wrong one. I see the same thing on Pfaffs, the ELx705 needle makes all the difference in coverstitching - but that's what the instructions say to use and your machine does not. So I'd try the recommended type first. Also what kind of thread are you using? Working for a dealer it was amazing how many times people would bring a machine in, sometimes sewing, often serger, and all we would do was change the thread. Not some high end expensive type, just switch to MaxiLock, no other adjustment, and it was a happy camper. Not all threads are created equal and like needles we cannot necessarily see the difference just looking with the naked eye!
Good luck!

------
Karen

Nancy Rhodes


Intermediate
Ohio USA
Member since 4/8/02
Posts: 481



Date: 2/18/10 8:53 AM

DONT use a different needle system than prescribed for your serger. Different styles of needles within that system are OK to experiment with... but your Bernina could be damaged by that too-long EL needle. Needle styles and sizes like stretch or eye-size for larger threads, or finer shaft for delicates are a good thing to experiment with for better stitching results. But stick to the 'system' your machine (any machine for that matter) was designed to use.

I like Schmetz and Organ needles. Best advice I read here so far was try a new needle. That said, also make sure it is properly seated (ie all the way inserted up there). Let us know how this is resolved...

------
... cleverly disguised as a responsible adult!

KD in ATL


Intermediate
Member since 4/21/08
Posts: 32



Date: 2/18/10 8:53 AM

Doris, thanks for the info about JL needles. And krothwolff, I did think about the timing question and was going to hand walk the machine through some stitches to make sure it would work. But I think the safest thing to do at this point is to talk to the dealer about both types of needles to see what they say.

I did actually change both needles recently (using the kind specified in the manual), and I do use MaxiLock thread in the looper, although I sometimes use regular sewing thread in the needles (for color purposes).

Doris W. in TN


Intermediate
Member since 2/9/04
Posts: 8112





In reply to Nancy Rhodes



Date: 2/18/10 9:35 AM

Quote: Nancy Rhodes
.... also make sure it is properly seated (ie all the way inserted up there).


Last summer, after owning & using my Bernina 2000DE serger for fifteen years, I was getting some skipped stitches. I called my dealer and he suggested the same thing. Voila! Problem fixed. In all those years of changing needles, that was the first time I failed to get the needle all the way up into it's slot.

------
iPad's auto-correct is my enema.

Doris W. in TN


Intermediate
Member since 2/9/04
Posts: 8112





In reply to Karen31



Date: 2/18/10 9:37 AM

Quote: krothwolff
Working for a dealer it was amazing how many times people would bring a machine in, sometimes sewing, often serger, and all we would do was change the thread.


I'll bet you could write a book about your experiences.

Were they using a really awful cheap thread? I have used everyday sewing thread, even Mettler 60/2 wt cotton thread, in my serger and never had a problem. The only thing it balked at is silk thread, but I finally coaxed my serger into cooperating.

------
iPad's auto-correct is my enema.

LynnRowe


Advanced
Member since 3/9/09
Posts: 9401





In reply to KD in ATL



Date: 2/18/10 9:52 AM

The Bernina 009DCC uses ELx or JLx needles for coverstitching, to eliminate skipping stitches.



-- Edited on 2/18/10 10:04 AM --

------
I heart Panzy, Pfaff Creative Performance, the sewing machine love of my life!
And Baby (Enlighten serger), Victor (BLCS), Ash (B350SE-Artwork), Kee (B750QEE-Panzy's BFF), Georgie (B560-Kee's baby sister) and the Feather-Flock!

Most of all, I heart Woo (HimmyCat). Until we meet again, my beautiful little boy. I love you.

Karen31


Advanced
USA
Member since 1/25/09
Posts: 1296





In reply to Doris W. in TN



Date: 2/18/10 11:04 AM

Quote: Doris W. in TN
[quote]Working for a dealer it was amazing how many times people would bring a machine in, sometimes sewing, often serger, and all we would do was change the thread.


I'll bet you could write a book about your experiences.



Were they using a really awful cheap thread? I have used everyday sewing thread, even Mettler 60/2 wt cotton thread, in my serger and never had a problem. The only thing it balked at is silk thread, but I finally coaxed my serger into cooperating. [/quote]
It is always entertaining to work with the public. You learn a lot about people. And yourself. And self restraint

The threads you mention are all good. Sometimes it would look like decades (ok, very old) serger thread or cone thread rescued from a factory. Or the really cheap spools that can be found in a bin at chain stores. Or on a sm think anything from thread on wooden spools to, again, the really cheap stuff found 5/$1 or something like that at J's. And not every machine was as sensitve, I've had people say their machine didn't work well with this or that but mine same make/model was fine with virtually anything. I just recall having just learned about slubby thread, short fiber thread, how damaged old thread can become when a customer, rather disgruntled, came in with her mom's old old Kenmore which she'd gotten out of storage and just had serviced. It wasn't stitching right. We removed the thread which appeared to be about as old as the machine, popped on a new spool, and it was perfect. She became a very good customer and friend. Sometimes it's so easy to make people happy and you're a hero!

I forgot to mention as others have to be sure the needle is inserted all the way too. I went to a friend's home who was growing very frustrated with her serger and after checking thread, threading, I placed a fingernail on the needle tip(s), loosened screw, pushed a bit to see if it would go in further (yes, just a tiny bit), perfect.



------
Karen
Printable Version
* Advertising and soliciting is strictly prohibited on PatternReview.com. If you find a post which is not in agreement with our Terms and Conditions, please click on the Report Post button to report it.
Sewing with Slippery & Drapey Fabrics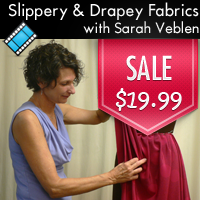 Leather 101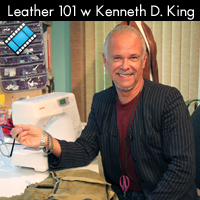 Simplicity 3789 / 3990

by: Sew Shy
Review
No Pattern Used Bubble Pocket Shorts

by: jennielee2...
Review
Petite Plus D202 DVD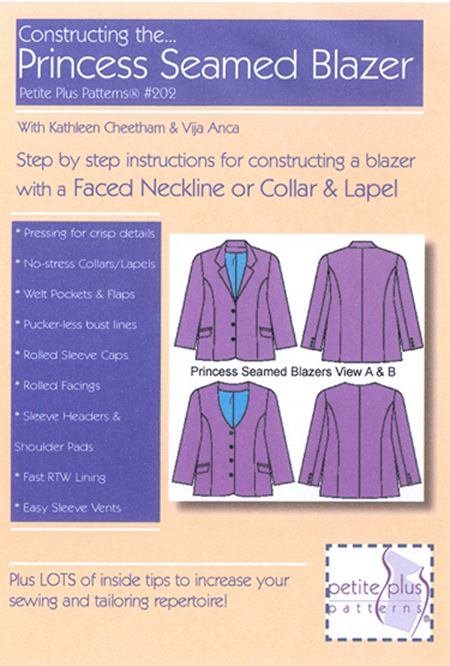 Buy Now
Favorite Things Sleep Well Pattern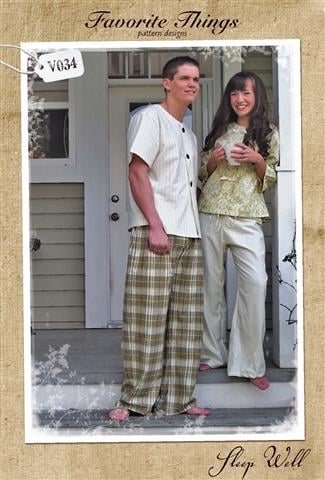 Buy Now