SewVeryCreative


Florida USA
Member since 8/23/07
Posts: 2605
Skill: Advanced



Date: 2/26/10 3:55 PM

I've b*tched before about my neighbor and their cat in another thread. No, the cat wasn't doing anything wrong (before anyone thinks that's what I'm saying!) ~ it's the condition of the cat I was complaining about.

Left to roam the streets constantly (this is an outdoor cat only), looking skinny and malnourished (looks like a kitten, it's so little and skinny), is *always* under my car in the mornings (to the point where I *have* to do a check under my hood, under my car, etc, before cranking it up). And the *worst* case of fleas I've EVER seen (and I used to work for a vet!!).

Now my issue is with their dog (well, one of them ... they have 5). He's a cute little Shih Tzu that keeps digging under the fence between our homes. He's also finding places on *their* side of the fence that's broken and sneaking in under that, too. He's *massively* infested with fleas, to boot. And routinely has caked poo all over his rear end.

It didn't used to be that much of an issue. My older dog (Buddy ~ 6 year old Lab) doesn't like other animals much, and so would just ignore him. Eventually, he'd just go home.

But NOW, we have a 4 month old Catahoula Cur and the Shih Tzu is *constantly* coming over (I have EVERY single crevice blocked up on our side of the fence ~ but they haven't blocked theirs up!). My puppy can't even use the bathroom hardly (we have to "sneak" him out there to do his business) because the Shih Tzu is *constantly* trying to dominate him (if you know what I mean).

I mean, you try taking the vulnerable pose of pooping or peeing when you have an obnoxious (but cute ~ when he's not got poop all over him), domineering dog trying to hump your face!

(Please pardon me for being graphic)

What do I do?! We've tried talking to our neighbors, but it doesn't do any good. We don't want to call the police or animal control (or whoever you're supposed to call).

Is there a product I can buy or make that will keep the little booger from wanting over in our backyard?! I will do ANYTHING!! At least, anything that won't harm the Shih Tzu or my pets/kids.

Thank you so much in advance!! I'm desperate!!!

------
~*~*~*~*~*~*~*~*~*~*~*~*~*~*~*~*~*~*~*~
Connie in Panama City Beach, Florida :)

"And these children that you spit on, as they try to change their worlds, are immune to your consultations. They're quite aware of what they're going through" ~ David Bowie, "Changes"

http://www.imsewverycreative.blogspot.com

Michelle T


British Columbia CANADA
Member since 8/24/02
Posts: 4565
Skill: Intermediate





In reply to SewVeryCreative



Date: 2/26/10 4:05 PM

Why not call animal control? If talking to the owners is not working animal control can come pick him up and charge the owner with having a roaming intact dog.

Some dogs do not like bitter apple spray (buy it at the vet or pet store). It stops chewing, I do not know if it would stop him from going through the fence.

If you go out with your dog you can put the other one back over the fence, spray him with a hose or other wise make your yard unappealing to him. Loud noise works for some small dogs too. We had a neighbour with yappy dogs. They had a pop can with pebbles in it. When the dogs started barking a shake or two of the can would stop the noise, it may work for scaring the dog back into his yard.

------
Proud parent of a Dwight International School Honour Roll Student

Rhoda K


Alabama USA
Member since 8/22/05
Posts: 2236
Skill: Intermediate



Date: 2/26/10 4:21 PM

I agree on calling animal patrol. Your neighbor's neglect is unexcusable! It's not fair to those poor animals. Please call.

SewVeryCreative


Florida USA
Member since 8/23/07
Posts: 2605
Skill: Advanced



Date: 2/26/10 4:38 PM

Well, we don't want to call animal control for a few reasons, the main ones being that we have to live next door to these people (who otherwise aren't bad neighbors ~ if you can understand what I mean), plus, they have ... um ... family issues. I don't know how fair it is to go into *those* details, but please understand when I say that they have issues that actually outweigh what's going on with their pets. :/

I don't usually excuse ANYONE for mistreating their pets, but I don't think it's maliciously intended. I think it's just a matter of they have bigger fish to fry at the moment.

However, at the moment, it's tormenting OUR pets. The fleas are ridiculous ~ I'm having to douse my babies with chemicals after each "visit" from teh Shih Tzu. And the humping? Ugh.

The Shih Tzu is just one of those dogs (personality-wise) that just doesn't "get it." My puppy is already bigger than he is, and when my puppy (Tank) just has had too much from the Shih Tzu, he'll chase him under a lawn chair.

The last time he did that, he ended up managing to pull the Shih Tzu out from under the chair by the ear. I finally managed to pull Tank away and get him back in the house, but the Shih Tzu sat on our back porch for over an hour, waiting for Tank to come back out.

I wish I could put him back over the fence (believe me, I'd do it if I could), but we have those 6 foot+ privacy fences. If I somehow got the poor little booger over the fence, he'd not land gently. :/

My neighbors are hardly ever home. So it's not like I can pick up the Shih Tzu and take him home. About a week ago, a woman from two neighborhoods away came by with the Shih Tzu ~ telling me that my neighbors weren't home and asked me what she should do.

All I could tell her is what our neighbor told ME: "If he runs away, just leave him alone. He always comes home eventually."

*sigh*

Then she'd go on to tell me about the problems they're having. :/

------
~*~*~*~*~*~*~*~*~*~*~*~*~*~*~*~*~*~*~*~
Connie in Panama City Beach, Florida :)

"And these children that you spit on, as they try to change their worlds, are immune to your consultations. They're quite aware of what they're going through" ~ David Bowie, "Changes"

http://www.imsewverycreative.blogspot.com

RMJ


Member since 12/14/06
Posts: 628
Skill: Intermediate



Date: 2/26/10 5:26 PM

Two ideas, but both take effort on your part.
1. Do a better job blocking the openings in the fence - if necessary dig down a few inches below the fence line and put some wire mesh fencing in to block everything.
2. Gently but firmly show the neighbor dog that you're the alpha dog in your yard and that it is not allowed to bother your dog (perhaps watch the Dog Whisperer for ideas).

Doris W. in TN


Member since 2/9/04
Posts: 8575
Skill: Intermediate





In reply to Michelle T



Date: 2/26/10 5:28 PM

Ask animal control if they will * not * divulge your name to the owners after you have the dog picked up. Otherwise, how would they know exactly who called?

Once they pay the fees to bail him out of jail, they might take better care of the dog. Or . . . he might get adopted out to a better family.

------
iPad's auto-correct is my enema.

Pam Z

California USA
Member since 2/17/03
Posts: 236
Skill: Intermediate



Date: 2/26/10 5:37 PM

I had a similar situation with a neighbor's large dog jumping over the fence into our back yard. I had an older dog who was being terrorized. I spoke to the neighbors. They said there was nothing they could do to prevent it. I called animal control. Problem solved & my neighbors got over it.

Pinkytoo


Nevada USA
Member since 6/23/06
Posts: 2986
Skill: Advanced





In reply to SewVeryCreative



Date: 2/26/10 6:15 PM

Call animal control for the sake of the dog(s) and cat. The neighbors may have other issues, but it's pretty obvious those issues are affecting the health and welfare of the poor defenseless animals.

And if other neighbors have also had problems, I doubt the owners will know who called. You can call anonymously.

------
Sewing is my therapy!

ValerieJ


Pennsylvania USA
Member since 6/14/06
Posts: 552
Skill: Advanced Beginner



Date: 2/26/10 7:27 PM

I think you're being too nice. If it was the neighbor's kid coming over and beating up on your kid, would you feel any differently - I don't see much of a difference, but I don't have pets or kids, so my perspective is different.

If your neighbors are having issues that keep them from caring properly for their pets, then they shouldn't have the pets, who are really innocent victims in all of this.

I agree with everyone else, I'd call animal control, the health dept, anyone that I thought could come and evaluate conditions there and rescue those animals.

Years ago we had a neighbor (Miss Jessie) who was ancient. She had a dog, and the two of them managed to hobble down the street to the store and back every day. Unfortunately Miss Jessie wasn't able to take care of herself, let alone a pet. It took months to get her out of that house - which subsequently had to be gutted because of the urine/feces/etc that had soaked into the floors. Obviously Miss Jessie had issues that prevented her taking care of the dog - but that sure didn't make her life or the dog's any better.

Not suggesting that your situation is nearly that extreme - but it could become that extreme, you just can't tell. In the long run, you're doing Tank and the neighbor's pets a favor - and may even be doing the neighbor a favor.

The only other thing I can think of is to snatch the dog, drag it off to a vet, have it fixed and de-flead and whatever else, and then release it again - while pleading ignorance - but that seems like asking for a confrontation.

fourkid


Member since 8/30/08
Posts: 1662
Skill: Intermediate



Date: 2/26/10 10:03 PM

I would have the doggie disappear. One day when he comes over - covertly hustle him off to a new home far away or to the pound. Then don't tell any one - no one - no matter how much you think you trust them.

btw - that much of a flea infestation will kill him before too much longer anyway, so if you don't hustle him off then maybe start giving him some flea baths when he visits.
Blessings,
Patti


------
Blessings,
Patti
http://poured-out.blogspot.com/
http://homeschooling-imperfectly.blogspot.com/


Printable Version
* Advertising and soliciting is strictly prohibited on PatternReview.com. If you find a post which is not in agreement with our Terms and Conditions, please click on the Report Post button to report it.
Online Class
Expert Sewing Techniques for Jackets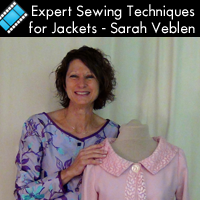 Online Class
Fun with Fitting - SKIRTS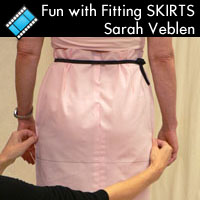 Vogue Patterns 8146

by: petro
Review
Sew Chic Southern Belle Dress Pattern (ln8503)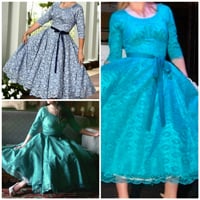 Pattern Details
Victoria Jones Collection Child's Hawaiian Muumuu Dress or Nightgown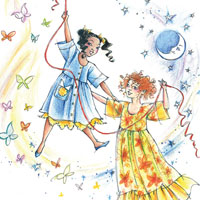 Pattern Details
Serendipity Studio Sew Serendipity Bag (book

by: French.Sea...
Review