SouthernStitch


USA
Member since 8/24/02
Posts: 11536
Skill: Intermediate
Body Type:




Date: 3/19/10 12:42 PM

I'm having my sewing counter built soon. We need to determine how far away from the edge of the counter the machines will sit, as they'll be sitting in wells flush with the table top.
So when I do flatbed sewing I'll have to live with whatever distance there is between me and the machines. Is there a standard (ergonomics) for this? Those of you who have a sewing desk with a lift, or similar type desk, what is the distance for you?

And one other question I'll squeeze in here. My carpenter is going to put three holes in - two for the SMs, and one for the serger. Is the hole for the serger overkill, or do you think it would be super cool to be able to do flatbed serging?

------
Bernina 780, and 530
Viking Opal 690Q
Babylock Evolution
Singer 403a

When life gives you green velvet curtains, make a green velvet dress.

SewVeryCreative


Florida USA
Member since 8/23/07
Posts: 2605
Skill: Advanced



In reply to SouthernStitch

Date: 3/19/10 1:33 PM

DH is a Human Factors Engineer and this is what he had ME do (and I've NEVER regretted it!!):

Sit at your sewing table, back/posture straight (but not strained or "locked") and place your forearms, bent at the elbows, parallel to the desk/table surface. Where your fingers end up is where your sewing machine should go.

However "scooted" up to the table is comfortable for you (and WILL be comfy for you YEARS down the road) should be how close to the table you actually sit.

The general rule of thumb seems to be, though, the further your chair is away from your table, the more hunched over you'll be. And the more likely to develop back/neck/migraine problems further down the line.

But no, there are no real standards for this (the only standards that actually exist are ISO or MIL-STD ~ and they don't really cover sewing!) ... it's more of a "one size does NOT fit all."

Like for me, I have especially long arms (*blush*), so MY needs won't be like YOUR needs. OTOH, DD is VERY long-legged ~ so hers wouldn't be the same as yours.

In fact, since we modified our sewing spaces to our needs, DD can't sit at my table and I can't sit at hers (comfortably). However, ours are so so comfy that we could sew for 72 hours straight without feeling a twinge!!

------
~*~*~*~*~*~*~*~*~*~*~*~*~*~*~*~*~*~*~*~
Connie in Panama City Beach, Florida :)

"And these children that you spit on, as they try to change their worlds, are immune to your consultations. They're quite aware of what they're going through" ~ David Bowie, "Changes"

http://www.imsewverycreative.blogspot.com

SouthernStitch


USA
Member since 8/24/02
Posts: 11536
Skill: Intermediate
Body Type:




Date: 3/19/10 5:08 PM

Thanks for the reply and info! I am guessing then that the center, sewing area of my machine would probably be best at around 6 inches from the edge. I figured it would be pretty close. I must have short arms!
Just out of curiosity, how far away is yours with long arms?

------
Bernina 780, and 530
Viking Opal 690Q
Babylock Evolution
Singer 403a

When life gives you green velvet curtains, make a green velvet dress.

SewVeryCreative


Florida USA
Member since 8/23/07
Posts: 2605
Skill: Advanced



In reply to SouthernStitch

Date: 3/19/10 8:47 PM

Ugh. Do I have to say???

Okay, a little over 14 inches. My arms are approximately 36 inches long. Well, you promise not to laugh (or, I guess, be freaked out?): my right is 36 inches, my left is 34 1/2 inches long.

Now, I'm not sure if I mentioned this, but your upper arms do NOT have to be perpendicular to the floor. They should be relaxed and your posture straight, but comfy.

I know that sounds counter-intuitive ~ I don't necessarily find good posture "comfy" but it works.

------
~*~*~*~*~*~*~*~*~*~*~*~*~*~*~*~*~*~*~*~
Connie in Panama City Beach, Florida :)

"And these children that you spit on, as they try to change their worlds, are immune to your consultations. They're quite aware of what they're going through" ~ David Bowie, "Changes"

http://www.imsewverycreative.blogspot.com

jzy_gail


Maryland USA
Member since 3/21/07
Posts: 624
Skill: Beginner



In reply to SouthernStitch

Date: 3/20/10 1:04 AM

I like there to be a minimum of 4 inches of table space before the machine but not more than 6 inches. The machine needs a bit of 'before machine' space for me to work with the fabric, but not too much and I should be able to see the needle area easily without ducking my head. Some kind of sciency guy has probably figured out an equation for it, but I don't know what it is :)

Gilraen Surion


Member since 6/6/04
Posts: 1042
Skill: Intermediate



In reply to SewVeryCreative

Date: 3/20/10 5:43 AM

Quote: SewVeryCreative

But no, there are no real standards for this (the only standards that actually exist are ISO or MIL-STD ~ and they don't really cover sewing!) ... it's more of a "one size does NOT fit all."




For information. Though most likely not containing exactely what the question as that is in the field of ergonomics, I got nosy as I am involved professionally in standards.

I looked up what ISO Standards there are on sewing: Most of them as expected machine related. There is a technical committee on sewing machines (ISO//TC 148). I have looked through some of the other standards sites here in Europe and DIN(Germany) has quite a few
As do BSI and the American ANSI - All 3 institutes mentioned are part of ISO so the overlap is because of that

Just for fun
Gilraen




-- Edited on 3/21/10 5:19 AM --
JudyP


New York USA
Member since 7/15/05
Posts: 635
Skill: Intermediate



In reply to SouthernStitch

Date: 3/20/10 7:41 AM

What an interesting question!

I have a Koala cabinet and I just went up and measured.
From edge of cabinet to needle(in down position): 11 1/4"
From edge of cabinet to front edge of throat plate: 9 3/8"

I hope this is helpful. Let me know if you want any other measurements.

Congratulations on your custom sewing counter!

Judy

------
judyp

sew2006


Ontario CANADA
Member since 6/24/06
Posts: 2340
Skill: Advanced



Date: 3/20/10 8:26 AM

For your serger to be flat in the cabinet you need to consider how it opens up for threading. My one serger has a sliding door on the right and swings open on the left side so it needs more space. I change my threads all the time to match my fabrics, both sides also have to open up for changing needles, moving knife, differential feed dial and changing to roll hem. You also need space to reach your hand wheel comfortably. New sergers are also getting bigger.

------
Janome10001, Babylock ESG3, Brother ULT 2001, White 634D serger, Pfaff 1472, Singer featherweight, Singer 14T957Dc, Bernina FunLock 009DCC coverlock, Brother PQ1500S, Janome CP900.

SewVeryCreative


Florida USA
Member since 8/23/07
Posts: 2605
Skill: Advanced



In reply to Gilraen Surion

Date: 3/20/10 8:50 AM

Yup. I discovered that the MIL-STDs actually have fairish strict guidelines (FAR stricter than their ISO counterpart) on sizing. But more heavily on WHERE to measure.

MIL-STD then also has guidelines governing the area the sewing's to be done. As well as fiber content (where applicable) of the actual garments.

The thing, I think, that surprised me the most, was how EASY it was to change the MIL-STDs. Of course, I guess it shouldn't surprise me TOO much, seeing as how DH personally wrote a good number of them or changed them.

And that's not bragging ~ considering, honestly, how EASY it is to do it. If you're coming up with "new" information that can be commonly applied, you can either change the MIL-STD or create a new one.

I did a job for the Navy evaluating a SEAL garment (fitting and construction issues) and had to wade through mountains of MIL-STDs (and a few ISOs) to get the answers/verbiage I needed so I could make the necessary changes to the manufacturer's (of the garment) guidelines. Using "military speak" of course.

Which we all know consists of made up words that would make an English teacher *FURIOUS*.

------
~*~*~*~*~*~*~*~*~*~*~*~*~*~*~*~*~*~*~*~
Connie in Panama City Beach, Florida :)

"And these children that you spit on, as they try to change their worlds, are immune to your consultations. They're quite aware of what they're going through" ~ David Bowie, "Changes"

http://www.imsewverycreative.blogspot.com

Sewinglady1947

Member since 4/28/08
Posts: 1034
Skill: Advanced



In reply to SouthernStitch

Date: 3/20/10 9:52 AM

The needle of my industrial machine is 7 1/2 inches from the front edge. I had a table with holes for my machines so I could sew level and I loved it. When I got two industrial machines I had to take it out because of space. I have really missed this for my home sewing machines. You just have better control of your sewing when sewing level. It was great for the serger. I had to lift my machine if I needed to change threads or clean machine but it was worth it as sewing was so much easier.

------
sewing grammy
Printable Version
* Advertising and soliciting is strictly prohibited on PatternReview.com. If you find a post which is not in agreement with our Terms and Conditions, please click on the Report Post button to report it.
Online Class
Understanding Interfacings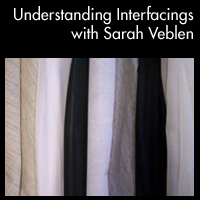 Online Class
Perfectly Fitted Shirt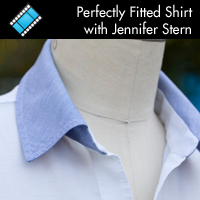 Simplicity 2573

by: julliams
Review
Butterick 5526

by: mangoflavo...
Review
Jamie Christina Hooded Scarf Pattern (JC307HS)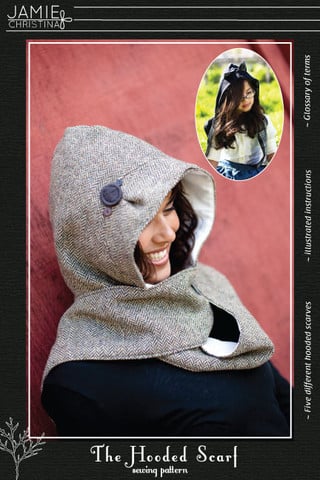 Pattern Details
Beginner Sewing Lab 102 - A downloadable Book by Shannon Gifford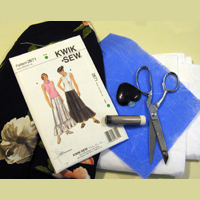 Pattern Details