maryl


Intermediate
Massachusetts USA
Member since 6/24/05
Posts: 528



Date: 3/23/10 4:02 PM

First, I would like to say that I have just finished a long career (37 years) of teaching high school English. One of my constant efforts, over this career, has been to get the young women in my classes to speak up. Many girls are socialized to be afraid of conflict, and to be the peacemakers, rather than the debaters.

I always worried about this, believing that a girl who would not speak up in class was most likely the same girl who would not speak up when a boyfriend or parent was abusing her. At least, that's what I saw over my long career.

The relevance here is that the wonder of this website is the camaraderie and helpfulness apparent in almost all postings. I think this friendly environment is what allows many of us to take part in contentious discussions. We feel safe here. We know that the sewer who disagrees with us on health care will still help us when those threads tangle, or our machines freeze up.

And I think speaking up, perhaps esp. on a safe website like this, is important for women. I don't think we should be afraid when discussions get heated. That's okay. We are not gentle flowers that will wilt in a little heat. I think it's healthy for us to disagree sometimes. I think it makes us braver and more outspoken in our own lives.

So please, moderator, don't cut off lively discussions in the interests of civility. I'm sure we all appreciate the time and effort it takes to moderate a group. And I thank you for it, as I never see spammers or salespeople on here. But I wish you would rethink your ban on contentious topics.

Debbie Cook


USA
Member since 4/11/02
Posts: 9747





In reply to maryl



Date: 3/23/10 4:37 PM

I want to say thank you Maryl before this thread disappears or is locked down too.


------
--
"I base my fashion sense on what doesn't itch." — Gilda Radner
http://stitchesandseams.blogspot.com

Em's Summer


Intermediate
USA
Member since 2/16/06
Posts: 3174





In reply to maryl



Date: 3/23/10 4:44 PM

***********
-- Edited on 6/13/10 2:32 PM --

------
From what others have said, the nasty message came from Fitting Woes, NOT Misc Hot Topics or the Civility thread.



Jatman


Intermediate
Michigan USA
Member since 6/26/06
Posts: 1310





In reply to maryl



Date: 3/23/10 4:55 PM

I was actually glad to see the healthcare thread locked down, too. The discussion that it developed into didn't answer the original poster's question and it was deteriorating rapidly.

Back during the holidays there was a really interesting and polite topic about randomly wishing someone Merry Christmas. That discussion lasted several pages and never really got nasty. I was so proud of us! Those kinds of discussions I enjoy.

I'm actually happy to see the moderator's step in quicker and shut things down before they get as ugly as some of the discussions have in the past.

JT

birdmcfarland


Intermediate
Pennsylvania USA
Member since 8/1/08
Posts: 960



Date: 3/23/10 4:59 PM

I like lively discourse, obviously. But other forums get ugly. And I don't mean anything even remotely on par with what goes on here. I find those places awful and if you think things here get nasty....
I like to talk about things like that here because it never gets what I would define as "ugly" and, as Maryl pointed out, it's safe from really nasty people.
I can understand the mods shutting things down because they don't want the hassle of dealing with having to check threads all the time, but I don't think anything so far (i've been on this website for probably over a year, maybe two) has warranted a closure. I don't follow every thread, so it's possible that some have escaped my attention, but none of the ones in which I've participated were over the top.
Maryl, thanks for your post. I think that was an excellent statement and I agree about rethinking the ban on contentious topics.

Sharon1952


Advanced
Massachusetts USA
Member since 7/1/08
Posts: 3116
Board Moderator



Date: 3/23/10 5:11 PM

Deb and maryl, The thread was shut down because the thread was getting personal and neither moderator had the ability to sit on it all day. There are no "experts" here on this health care bill - only people giving their own small experiences. None of us knows how this bill will play out. To bandy back and forth and have it get out of hand is not in the best interest of PR. There are plenty of sites out there where you can go to discuss these ideas. You can PM each other. You can head to a chat room. Your options are not limited to a Misc. thread.
You are both entitled to your opinions. You may not be "gentle flowers" and I certainly am not- but others are offended by threads that get personal. You may feel safe to discuss these issues as you wish, but that does not mean everyone else does.
If you don't like the work that a moderator does you should PM Deepika or one of us moderators.
-- Edited on 3/23/10 5:12 PM --

------
Sewing: A creative mess is better than tidy idleness. ~Author Unknown


SewVeryCreative


Advanced
Florida USA
Member since 8/23/07
Posts: 2604





In reply to maryl



Date: 3/23/10 5:33 PM

Something no one's mentioned here yet: advertisers.

Michaels, EOS, etc, would NOT appreciate (I'm sure) being PR's sponsors/advertisers if this site weren't moderated the way it is. I don't think either EOS or Sawyer Brooks (or even Deepika ~ I'm sure she has her own political views) want to be seen as condoning one political base/persuasion (or religious persuasion) over another. Advertisers get EXTREMELY antsy if they believe that their bottom line and profit margins run the risk of being impacted negatively.

And since I'll bet that Deepika can't run this site solely on membership fees alone, I'd rather be modded (even if it means some interesting topics get spanked) than run the risk of losing PR.

Also, as Sharon said, modding ain't fun (okay, she didn't actually say that ... but *I'VE* modded in another forum and I *know* that to be true more often than not ~ it's WORK) and they can't always sit in a thread and make sure we play nice. And think about it: if they can't trust us to play nicely, what does that say about US?

And I admit, I get testy and cranky ~ and snarky ... and I do appreciate having the Mods here to ... um ... nip my crankiness in the bud when necessary (though I wish I had a better control over my own fingers! LOL!).

Plus, and Sharon didn't mention this either, I don't think. IF someone gets offended (and let's face it, some people ARE "gentle flowers"), they complain. And who do they complain to? Deepika or Sharon, or Eleanor, et all. The Mods get to deal with not only the contentiousness of the posts, they get to deal with the people who are offended and flood their PMs with complaints.

But bottom line, this is a sewing forum/site. Having a Miscellaneous forum ain't a right, it's a luxury. And if I have to tone down my 'tude and keep my mouth shut (which is a REAL difficulty) when a topic's closed, I do it. Even if I was enjoying myself silly.

Another thought: Em. I like her and respect the heck outta her. And if it seems that if the thread had run it course and she would have been offended, I'd rather it get closed. Same with Elona, Bird, etc.

They're all good people and deserve to have their feelings respected. And it's such a small price to pay for the camaraderie of good people.



------
~*~*~*~*~*~*~*~*~*~*~*~*~*~*~*~*~*~*~*~
Connie in Panama City Beach, Florida :)

"And these children that you spit on, as they try to change their worlds, are immune to your consultations. They're quite aware of what they're going through" ~ David Bowie, "Changes"

http://www.imsewverycreative.blogspot.com

Sharon1952


Advanced
Massachusetts USA
Member since 7/1/08
Posts: 3116
Board Moderator





In reply to birdmcfarland



Date: 3/23/10 5:38 PM

There have been a number of locked threads lately. Deepika actually stepped in and squashed one that was getting way out of hand (remember the breast feeding topic that deteriorated quickly). We do not like to stifle discussions. I would prefer to remove some of the more personal posts and ask the author to repost than to lock down a thread, but that's not always possible.

In the year I've been doing this mod thing I've learned that only dealing with "writing" and having no facial expression, body language, tone of voice, etc means that everyone feels entitled to interpret as they see fit. That can mean one post is interpreted 5 different ways by 5 different people. This is not the perfect medium for having true "conversations."

The mods have recently been discussing a "suspend" button that would allow us to let things cool a bit and then begin again. We are meeting this week with Deepika to discuss how it could or would possibly work. Making PR a good place for everyone is not as easy as it seems.
-- Edited on 3/23/10 5:42 PM --

------
Sewing: A creative mess is better than tidy idleness. ~Author Unknown


EleanorSews


Advanced
Michigan USA
Member since 7/26/07
Posts: 4552
Board Moderator



Date: 3/23/10 5:55 PM

Both of Sharon's posts are pretty much on the mark for me.

Thanks, Sharon, for carrying the load while I was handling my own load... Happily, both seem to be resolved.

------
"We don't see things as they are, we see them as we are." Anais Nin

"Attitude is the difference between an adventure and an ordeal." unknown

Debbie Cook


USA
Member since 4/11/02
Posts: 9747



Date: 3/23/10 6:02 PM

Quote:
(remember the breast feeding topic that deteriorated quickly)



Define "deteriorated" and in whose opinion? It seems to me that everyone who was actually participating in that thread was enjoying the debate, until it too was locked down.

================

ETA 04/13/10: Once again, I have asked Sharon to elaborate but she does not, either publicly for the benefit of all or privately for my personal benefit. I am trying to learn what exactly has been objectionable. I have been on PR a long time and it's only been in the last few months that *any* of my posts have been deleted. Since the facts are not forthcoming, I can only speculate.

=================

I just don't understand why the gentle flowers have to coddled. Why can't they just not read topics they don't like? Why do the moderators always give in to them?


-- Edited on 4/13/10 12:25 PM --

------
--
"I base my fashion sense on what doesn't itch." — Gilda Radner
http://stitchesandseams.blogspot.com
Printable Version
* Advertising and soliciting is strictly prohibited on PatternReview.com. If you find a post which is not in agreement with our Terms and Conditions, please click on the Report Post button to report it.
Online Class
More Knits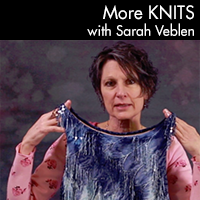 Online Class
Restyling with Exposed Zippers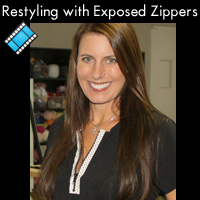 Self Drafted Pattern 0000

by: Terri A
Review
Victory Satsuki Paper Pattern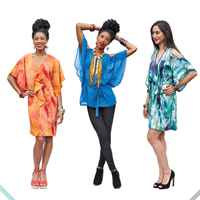 More Info
SewBaby Easy Pieces Pants Pattern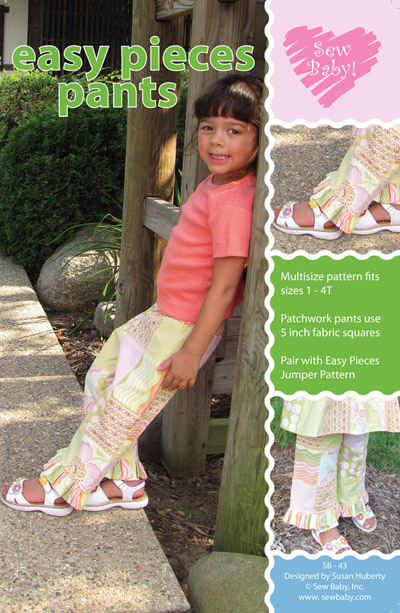 More Info
Ottobre Design Magazine 03-2011-21

by: A Beginner...
Review