Deepika


Founder
Massachusetts USA
Member since 11/28/01
Posts: 13489
Body Type:


1 member likes this.




Date: 4/5/10 10:44 PM

Over the last few months, I've noticed that almost every action the Moderators or I take has been questioned and dissected publicly on the boards. Despite my pleas for respect for moderators, and posts explaining how exhausting (not to mention thankless) this responsibility is, I have not been able to convince some of you that the decisions we make are in the best interest of the site. Instead, I find myself repeatedly typing up posts to explain administrative actions. I've also noticed (yes, I do read the boards) that in some of the posts some of you have implied that there are things being hidden and some features are not being run truthfully, which indeed comes as a shock to me. I assure you this is not the case. I am not running a scam here and it is hurtful and disrespectful to imply otherwise.

Maybe it is the curiosity or maybe some of you are simply trying to understand what goes on in the moderators forum... but I have read many disrespectful comments directed toward this site's moderation, and I see no reason for it. The 'Civility' thread was put on a 30 minute delay because of the lack of respect shown to the moderators in its content. [Unfortunately, due to a programming glitch the 30- minute delay became an 18 hour delay! I apologize for the technical snafu, which now has been fixed.]

I firmly believe that moderation on PatternReview is a good thing. The message boards are very important to the site, which is why back in 2006-- based on your suggestions -- I put a request out for volunteer moderators to moderate the boards.

I believe the moderators on PatternReview.com do an awesome job. Moderation is a subjective process. We have done our best to make it objective by listing (as well as is possible) some tangible points in the posting guidelines. However, there are too many scenarios to list all of them and to explain why each action is taken. I selected the moderators for their level-headedness and ability to handle difficult interpersonal situations; let's not forget that they, too, are human.

Not so long ago, PR had a run of threads that forayed into racism and bullying. The moderators appropriately adjusted their level of moderation to address these threads. At this point, threads still get started that can be rancorous, but we have heard the feedback from many of you that maybe they should be moderated more lightly. We are considering this and discussing it on our thread, but cannot issue a policy statement just yet.

Moderating can be a thankless job. Here is an example of the type of message that moderators receive-- this one was received recently. I've edited out a few words to keep it anonymous, but I think it's important for you to read this.



Quote:

Your comment was RUDE and unprofessional. How dare you say something about me [editing the next few words to not to disclose the sender's identity ] ! Are you that sensitive and childish [edited the next few words as to not disclose the sender's identity] You are a smart ass! Your just a old lady that want to show off your ugly clothing on this site, because you have nothing better to do with your life, than to sit on here and monitor people. Get a life! This is what is wrong with this country people like you always wanting to find ways to bother people and pick at them. You need to grow up! Kick me off the site, your a hateful bitch.




I do not take any decision lightly. I even brainstorm problems and solutions with people in person before I implement them. I am not saying that I am perfect... but nobody is. I am just trying to return the boards to the fun and friendly place they were a few months ago. As the owner and founder of PatternReview, I do appreciate all the suggestions which I get from you but in the end, the final decision is mine. Which is why I ask, if you have concerns over how PatternReview is run, instead of messaging the moderators, please send me an e-mail on this email address [email protected]

I created the delay feature on the boards (announced here) so that moderators could cool down a thread without deletion or editing -- two moderator actions that many of you have criticized. I myself used it yesterday in an attempt to slow down the anti-moderator rhetoric that I felt I saw on that thread. We may use it sporadically when people do not follow the spirit of the posting guidelines, and are either trying to cause rancor on the site or are accidentally causing hurt feelings or bitterness amongst members. I hope that it was a step in the right direction.

Meanwhile, I do believe in PatternReview and I will continue to run the site to the best of my ability for as long as I am able to.

On a personal note, I have many fun and functional sewing related features planned for PatternReview; but lately I've spent almost all my time explaining myself or defending the moderators. I know that some of you may be curious and would like to discuss each and every decision made by either the moderators or I; but wouldn't you rather that I spend time building features which will enhance this site and the community? More collaborative features, streamlining the review process, and categorizing the content so it's easier to find are just a few of the features I have been working on but never find the time to finish.

Here's a bottom line: it is simply not possible, or practical, to explain every single action the moderators or I take. We wouldn't get anything else done! I don't know if you've noticed that the mods haven't sewn in a long time. This is, after all, a sewing site.

So here's what I request from you. The moderators and I need some time to re-evaluate the moderation process. And until we come up with a solution, we may try a few different things which may or may not be well received, but please know that we are trying our best, and are motivated by a love for this site. Once we have a policy in place, we will share it with you publicly. Our new policy will definitely include a designated space within PR for your comments and suggestions on how to improve PR. And as always, I welcome your e-mails with questions or comments on the site.

It's possible that some of you will still be unhappy with PatternReview's management after we have changes in place. If so, I think you have to ask yourself a question:

Is it that you have lost faith in us?

If that is the case then I will be sorry, but accepting of your decision to leave PatternReview. My goal in creating this site is to provide a haven of sewing information and camarederie for its members; however, no one on earth-- myself included-- can create a site that will make over 200,000 people happy all at once. If you feel the site cannot fulfill its stated goal for you, then it may be time to leave PatternReview and find your sewing haven elsewhere.

Thank you all for your understanding as we work to make PatternReview an even better place to be!

Sincerely,
Deepika

------
- Deepika
Founder, PatternReview.com
Blog: http://www.deepikablogs.com

poplin


Member since 5/28/06
Posts: 1435
Skill: Advanced



In reply to Deepika

Date: 4/5/10 11:03 PM

Thank you, Deepika.

That was very well said.

------
Busy, busy sewing my fabric stash!

MasoumaRose


California USA
Member since 3/13/06
Posts: 761
Skill: Advanced Beginner



Date: 4/5/10 11:26 PM

I'm sending a "Thank you" to Deepika, a well as to all the moderators.

I'm speechless and very sad after reading that attack on the message. I thought that I had left bullying when I left elementary school...

------
Needles Pins Thorns (my sewing blog)
needlespinsthorns.blogspot.com



Mel.J


Victoria Australia
Member since 7/30/02
Posts: 3001
Skill: Intermediate
Body Type:




Date: 4/5/10 11:27 PM

Thanks Deepika, and thanks to all the moderators. I appreciate all the work you do.

I've been around PR for a long time now, and I think it has weathered the various hiccups & changes gracefully. I have confidence that you do consider changes carefully, and that whatever you finally choose to implement will not spoil the site or change its wonderful character (even if it takes a little while to test out some things).

Mel

------
Mel (Melbourne, Australia)

skae


Member since 4/23/07
Posts: 3735
Skill: Advanced



Date: 4/5/10 11:34 PM

so sad that people have to get nasty.

deepika i really like this sight. I will be

looking forward what changes you make.

Hopfully it will make it better.

------
Ecclesiastes 11:7,8 Nothing on earth is more beautiful than the morning sun. Even if you live to a ripe old age, you should try to enjoy each day, because darkness will come and will last a long time. (CEV)


Imaan


New South Wales Australia
Member since 6/3/08
Posts: 1190
Skill: Advanced Beginner



Date: 4/6/10 0:11 AM

Thanks for this Deepika. I think it is about time this was said.

I have been watching the criticisms for some time now, and the repeated requests to "please explain" and the suspicious comments. I think they have largely been unnecessary.

I appreciate that you and the moderators have a lot on your plates, and sometimes, in the interest of group good, personal sacrifices have to be made; and before anyone tells me I am supporting communism or something, I will add, think of family; we all make sacrifices personally sometimes for the greater good.

I have not been on PR that long, but I think of it as a sewing family, and I think sometimes, we need to have a better opinion of each other, esp the mods, and to let our egos pass that snarky comment by, and "cool off".

Hope I haven't hurt anyone, apologies if I have.

------
Imaan in Sydney, NSW.

The only people who achieve much are those who want knowledge so badly that they seek it while the conditions are still unfavourable. Favourable conditions never come.

Mufffet


Vermont USA
Member since 8/14/05
Posts: 13741
Skill: Intermediate



In reply to Deepika

Date: 4/6/10 0:30 AM

Whatever you decide will be the best way to keep this site useful. Thank you for this post Deepika, and I know that the vast majority of members are very supportive and kind. Every internet forum has had troubles, and ours has grown up so fast. Hang in there and know so many of us are using the site for the sewing, and we love it.

------
"Be kind whenever possible. It is always possible."
--Dalai Lama

I have sewing machines

Melody


Michigan USA
Member since 2/7/02
Posts: 1109
Skill: Advanced
Body Type:




Date: 4/6/10 0:34 AM

Whoa, just whoa. I'm so sorry that any mod would have that kind of vitriol directed at her. Not cool, at all. I have had to good fortune to know a couple of moderators and they and Deepika are lovely women who love, love sewing. All this nonsense is just that, nonsense.

------
Melody

Ugh, really?

Barbara3


USA
Member since 5/22/06
Posts: 1589
Skill: Intermediate



Date: 4/6/10 0:36 AM

What a huge waste of time for Deepika and the moderators to have to be dealing with posters who are rude and seeking negative attention on a website like PR.

I try to avoid this type of person in my day-to-day life by not engaging in their discussions. Perhaps we can all support the overwhelmingly positive environment of PR by not responding to, or escalating, negative posts.

Jodi B.


Saskatchewan Canada
Member since 8/24/02
Posts: 731
Skill: Intermediate



Date: 4/6/10 0:39 AM

Thank you, Deepika. I'm so sorry that you and the moderators have had to deal with such nasty attacks. I really appreciate the hard work that you guys put in and hope that everyone settles down a bit so we can all enjoy this fabulous sewing site.
Printable Version
* Advertising and soliciting is strictly prohibited on PatternReview.com. If you find a post which is not in agreement with our Terms and Conditions, please click on the Report Post button to report it.
Online Class
Fun with Fitting - PANTS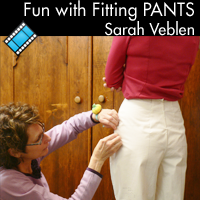 Online Class
Clone Your Favorite Garment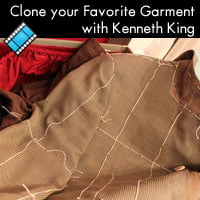 By Hand London Georgia Dress

by: gingerella...
Review
Islander Sewing Systems Double Green Shopping Bag Pattern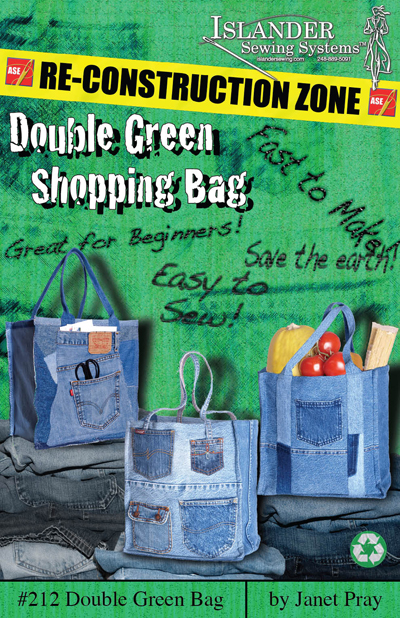 Pattern Details
Victoria Jones Collection Men's Hawaiian Aloha Shirt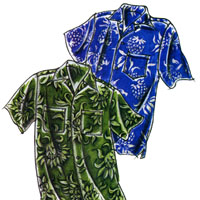 Pattern Details
Butterick 5891

by: detroy
Review