LouisaP

Intermediate
Minnesota USA
Member since 2/27/07
Posts: 414



Date: 4/8/10 5:54 PM

It's been a long, long time in the making, but the spouse and I finally voiced the conviction that it's got to end. He's drinking too much and is out with a new female friend from work too much. I don't want to support him any longer, and the DDs can't respect him.

Not asking for legal advice, I've got good counsel and will get through the paperwork, etc.

But if any of you have gone through the process, do you have any best nuggets of advice on how to stay sane, focused and positive through a really yucky process? This isn't going to be a pretty six months, I'm afraid.....

EleanorSews


Advanced
Michigan USA
Member since 7/26/07
Posts: 4492
Board Moderator



Date: 4/8/10 6:02 PM

This won't help you so much, and I haven't a clue as your your DDs ages, but (1) strive to keep this between you & him and keep your kids out of it but (2) do defend yourself by reminding your children of the positive traits they know about you.

When her ex lied about her to their kids, my sister never even reminded the children that every story has 2 sides. Very big mistake in that particular situation.

------
"We don't see things as they are, we see them as we are." Anais Nin

"Attitude is the difference between an adventure and an ordeal." unknown

no7262


Beginner
New Jersey USA
Member since 6/5/09
Posts: 1342





In reply to LouisaP



Date: 4/8/10 6:03 PM

I just wanted to give you warm hugs and wish you the best. Try to keep your head. Remember to breathe. Talk with your friends. Take a class or find a group to join. Look up meetup.com, it's NOT a dating service, but a place to find groups that have the same interests as you. You can put in how many miles you will travel and it pops out a bunch of great groups.

I wish that I had some great words of advice for you. When my first husband and I got divorced, the judge said she wish she had more couples like us because we got a long so well. I have a feeling that if my current husband and I got divorced she wouldn't be saying the same thing.....

Best of luck to you
Nora :)

------
Nora :)

Vibekeinyork

Intermediate
Member since 7/11/06
Posts: 853





In reply to LouisaP



Date: 4/8/10 6:58 PM


Congratulations on making a very hard decision. The worst is actually behind you as the years of trying, trying, trying to make it work are now over.

I had a fairly amicable divorce, but grew up with an alcoholic parent. Please keep your daughters from having to see their father on their own until the time (if it ever comes) when he has his drinking totally under control. Your children are your number one priority - don't feel you have to let them visit to be fair to *him*. And because your children comes first, they must have a happy and healthy Mama, yes? So take good care of yourself.

And read up on divorce - borrow books, search the Net, talk to friends, join a group. You can do it.

Good luck

Mrs.Moos


Advanced
USA
Member since 11/5/02
Posts: 2509



Date: 4/8/10 7:38 PM

Shotgun. Good alibi.

Sorry, but both DH and I were married previously. Bad exes both. Kids with both (one for each of us=2 girls now 29).
Unfortunately, once you have kids with them, you NEVER get rid of them. There are graduations, weddings, grandchildren. Yuck!
I have been so nicey nice for so many years and kissed up so much my lips should be--well lets not go there. But in the interest of the children, its best to try and keep up some sort of civility.
I don't envy you on this. But the best advice I can offer is do what is best for your kids--and get EVERYTHING in writing down to the last detail. WHEN the ex is seeing the kids. WHAT he is paying and when. IF he will contribute to college etc. Health insurance. WHO is claiming the kids on their taxes. Get a good divorce attorney or legal counsel. And make sure the school knows who has custody, and they are aware of the situation so they can be looking out for any behavior from the kids that would require counseling. Actually, counseling is not a bad idea just because.
Don't wait for him to file--you file and make sure you have all assets recorded. And debts. We found that creditors don't care WHO the judge ordered to pay WHAT--they just want their money. I found this out when DH and I went to buy our first new car. His ex hadn't paid a credit card bill the judge had ordered her to in the divorce. I had to write a $2600 check to a collection agency before we could get our car!And the ony recourse we had was to take EX to court again. So she could have the opportunity to bad mouth DH to his DD about what a mean guy he was. So we sucked it up and let it lay that way. UGHHHhhh!
And to this day we have to look at her when grandchildren are born etc. She even decided that she was becoming a Mormon after the divorce and raised DH's DD in the LDS church. When his DD went to get married, we had to wait outside while the EX and her new hubby were in the "temple" witnessing the marriage. DH's role was to dress up in a tuxedo and wait outside to have a picture taken--outside. Our DD and DS were "attendants"--same thing-dress up and wait to have your picture taken. That's it.
Woo hoo! I will never forgive his DD for doing that to him when there were other options.
Sorry for the vent but...Divorce is nasty business. That's why I recommend the shotgun!
Good luck on this...

------
Janome 6500P, Babylock Eclipse SX, Janome Coverpro 1000, Babylock BLCS, Juki 654, Juki 735, Janome 1600PDB, Brother ULT 2002D, Babylock Spirit, Brother 770

SewVeryCreative


Advanced
Florida USA
Member since 8/23/07
Posts: 2604





In reply to LouisaP



Date: 4/8/10 8:50 PM



I've been through this, too! It sure ain't easy. Especially when the break-up is ... shall we say, less than amicable?

What I did (and continue to do, since my DD is from that horrendous marriage from hell) is to NEVER bad-mouth the ex. No matter how upset you get, no matter what a total jerk he's being, no matter how GOOD it would feel, do NOT bad-mouth him.

For one thing (and most important), your DDs will feel horrible ~ not only would you be forcing them to choose sides (or worse for YOU, defend him), but also he IS a part of them. And no child should feel guilty just because their dad is a jerk (projecting here a little bit).

And, of course, they WILL see that he's being a jerk ~ and that you are taking the high road. At least, that's been my experience with DD (who's now almost 16!).

But DO go out with your friends occasionally. DO make "special time" with your DDs. DO make sure to let them know that it ain't their fault ~ that they, in NO way, could have prevented this from happening.

Please keep us posted. And of course, DO feel free to holler via PM or through this thread when you need to vent (and you likely will). We're here for you!!!



------
~*~*~*~*~*~*~*~*~*~*~*~*~*~*~*~*~*~*~*~
Connie in Panama City Beach, Florida :)

"And these children that you spit on, as they try to change their worlds, are immune to your consultations. They're quite aware of what they're going through" ~ David Bowie, "Changes"

http://www.imsewverycreative.blogspot.com

Gelbean


Intermediate
Pennsylvania USA
Member since 2/17/08
Posts: 855





In reply to LouisaP



Date: 4/8/10 8:51 PM

I'm so sorry you have to go through this. I can only speak as a child of divorced parents. Please don't discuss it with your DDs. My parents divorced when I was 15 (I'm 35 now) and my mother still takes every opportunity to tell me all the things my dad did to her and tries to turn me against him. I hate it. I have a great relationship with my dad. He never says anything bad about my mom. I never felt that the divorce was my fault, as a lot of kids do, but I have feelings of resentment towards my mother for trying to make me take sides.

Best of luck to you!

------
Bonnie








Kristen


Advanced
Member since 4/27/02
Posts: 465



Date: 4/8/10 9:04 PM

Sew Very Creative has given you excellent advice. Smile (yes, it hurts) and say positive things about hubby. In time, your DD will see you as a person of great class, and an excellent role model. You aren't steamrolled by others poor behavior, and you can rise above it all.

With your girlfriends, let it all out!

Hugs!

Susan C

Intermediate
California USA
Member since 8/24/02
Posts: 648





In reply to LouisaP



Date: 4/8/10 9:21 PM

I'm so sorry you are going through this. The truth is though, the hardest part is the decision, and you've done that. You've gotten some really good advice that I second. Don't bad mouth him. Reassure your kids that this is about you and their Dad, not about them. I had the kind of divorce and life after divorce where other divorced people would constantly tell me "you're so lucky you and your ex get along so well." The interesting thing was the harder I worked and the more I bit my tongue, the "luckier" I got. I never undermined my DD's dad and made a point of saying positive things about him. I may have gone too far though because I was having a conversation with my daughter about her dad recently and she got very frustrated and huffed "you always defend him." Mission accomplished. I have a beautiful accomplished daughter in her senior year of college. I have a wonderful husband of 15 years and 14-year old son. It all gets better. It really does. Best of luck!

SewVeryCreative


Advanced
Florida USA
Member since 8/23/07
Posts: 2604





In reply to Kristen



Date: 4/8/10 9:24 PM

Thanks, Kristen :)

------
~*~*~*~*~*~*~*~*~*~*~*~*~*~*~*~*~*~*~*~
Connie in Panama City Beach, Florida :)

"And these children that you spit on, as they try to change their worlds, are immune to your consultations. They're quite aware of what they're going through" ~ David Bowie, "Changes"

http://www.imsewverycreative.blogspot.com
Printable Version
* Advertising and soliciting is strictly prohibited on PatternReview.com. If you find a post which is not in agreement with our Terms and Conditions, please click on the Report Post button to report it.
Sewing Facings and Developing Facing Patterns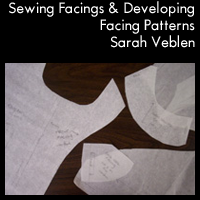 Serging Ahead with your 5 Thread Serger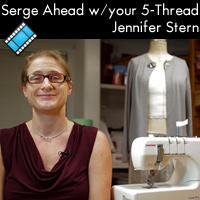 Other Tri-Fold Wallet Lisa Lam

by: goosegreen
Review
McCall's 3206

by: Sixtiesgir...
Review
SewBaby Travel High Chair Pattern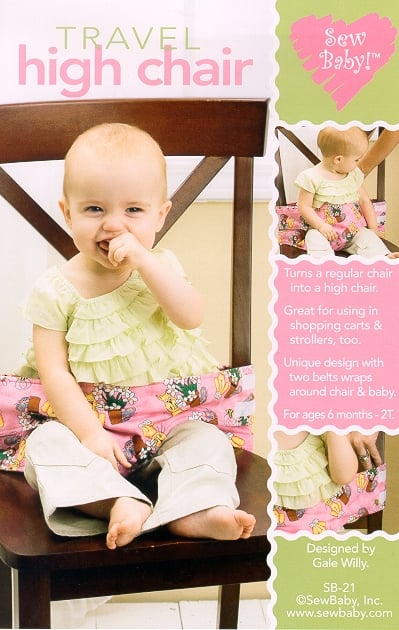 Buy Now
Favorite Things An Everyday Bag Pattern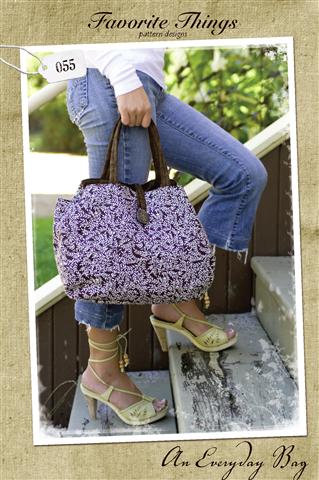 Buy Now