LoriB


Germany
Member since 4/23/02
Posts: 1044
Skill: Intermediate
Body Type:




Date: 5/20/10 2:13 PM

Morton's neuroma, also known as Morton's metatarsalgia, Morton's neuralgia, plantar neuroma and intermetatarsal neuroma (thanks Wikipedia), is a benign growth of nerve tissue in the ball of your foot, usually between the 3rd and 4th toes. It's more common in women than men, probably due to high heels and fashionable but sometimes too narrow, shoes. But I'm not a shoe-lover and tend to wear more "practical" shoes, so you don't always get this from the shoes.

Treatment is first to try orthotics - plaster molds of my feet were made yesterday and the orthodics will be ready in 3-4 weeks. Second, shots of cortisone injections to reduce inflamation. I'm trying to hold off on the shots and I'm using ice and ibuprofen instead. Lastly, there is surgery, which I'm also trying to hold off on. The doctor used the adjectives "sizeable", "large", and "big" when describing my neuroma. and a second doctor came in to observe the ultrasound of my foot. This is not looking good... Yes, I have pain but I think I've been denying it and changing the way I walk (wrongly so) to compensate for it. I think I've had this neuroma for a while and thought that I just needed wider shoes. That helped some but wasn't enough.

Anyway, I thought I'd see if anyone else here has this. I'd like some real-life accounts on how this affects your life and what you've had to change and if you've had surgery. Most of the blog-type accounts I've found on the web are by runners and that's not me. Of course I've talked to my doctor - he says the orthotics may help and that I don't have to give up walking and take up swimming for exercise instead. I didn't ask if high heels will be banned from my life because a podiatrist would probably want to ban high heels anyway.

------
Lori (visit my blog at: http://monkeyroom.blogspot.com)

PattyU


Ohio USA
Member since 3/26/03
Posts: 1316
Skill: Intermediate





Date: 5/20/10 2:42 PM

Hi Lori. I had surgery on my left foot last March to remove two Morton Neuromas. Usually, people only have one per foot, but you can get them on either side of the middle toe. I am very glad I had the surgery, but the recovery was more difficult than I expected. I have another Neuroma in my right foot, and I really hope to avoid surgery for that one. I have never really worn heels or tight shoes very often either. My podiatrist says it's genetic and caused by the shape of my foot. My Mother and Aunt both have neuromas. I bought $100 orthotics from the Walking Store. I did not purchase the custom made orthotics because neither of my Podiatrists seemed to think they would be that effective. They said they are "hit or miss". The orthotics are about $500, and my insurance would not cover them. My Mom and Aunt love their orthotics. I had a series of cortizone injections, which I recommend doing to try to get the inflamation under control.The neuromas in my left foot always came back pretty quickly after the shots wore off, but my right foot has not really bothered me for more than a year. The shots really helped. The neuroma is still there, and clicks when the Dr. examines it. But it's not inflamed enough to cause me pain. I wear very comfortable shoes, and never go bare foot. I wear Asics running shoes or Dansko brand shoes..nothing else. I wear size 9 shoes, but really only measure about an 8. The Danskos are great for my foot shape, but are kind of spendy. I wear their shoes that have clog bottoms. I tried on the Dansko business heels, and think I could wear them. I didn't buy them because of the cost, but I'm thinking about them. I have not worn heels for a few years. I think my back gets spasms if I wear heels for any length of time. I also have Tailor's bunion on my left foot and an enlarged bone on the side of my right foot. My insurance now covers othotics, but my Dr. says that the orthotics can make the bone problem worse. I think I'm going to buy some now, but I'm not expecting miracle with the orthotics. I think orthotics is what caused the bone problem on the side of my foot. I forget what he calls it, but it's not a bunion.

My advice is to get the cortizone injections. You can only get so many per year, so if they don;t work, you could be facing surgery. However, I don;t think the injections won't make surgery more likely. They either work well enough or they don't. You may be able to reduce the neuromas size enough with the injections to avoid surgery. That would be good, because the surgery is pretty rough. My foot was the size of a soccer ball afterwards, and hurt. I can't take NSAIDS because of some gastrointestinal difficulties, so my pain relief was limited to stuff that didn't really help inflamation. But I'm glad I ahd the surgery. I was pulling my back out of allignment all the time because I changed my gait to lessen my foot pain. I now have permanent numbness in art of my foot, but it's a lot better than walking arround with pebbles in my feet.
-- Edited on 5/20/10 2:44 PM --
-- Edited on 5/20/10 2:45 PM --

------
Patty

TessKwiltz


Texas USA
Member since 9/21/07
Posts: 1624
Skill: Intermediate





Date: 5/20/10 2:51 PM

Quote: LoriB

I didn't ask if high heels will be banned from my life because a podiatrist would probably want to ban high heels anyway.


I have always suspected some podiatrists and orthopedists own stock in women's shoe companies...

I never had it as bad as yours sounds, LoriB, so I can't really offer advice on getting from where you are to where I am, which is "wearing dowdy shoes but at least my feet don't hurt".

I've been asymptomatic for years. A few hours in "bad" shoes, though, and the pain comes right back. And a "bad" shoe for me is any shoe that puts the slightest squeezing pressure on my toes, not necessarily heels. Also shoes which don't support the foot at the instep and allow the toes to press forward into the toebox aggravate it.

I blame mine on years of squeezing D-width toes into B-width shoes in my younger days.

I live in Naot brand clogs and sandals. They are the only ones I have found that have a wide enough toebox for me. And the only athletic shoe I have found that works is New Balance (and only the high-end ones).

------
Tess

"I am a degenerate art supply junkie" - Jane Davenport

Rhoda K


Alabama USA
Member since 8/22/05
Posts: 2285
Skill: Intermediate
Body Type:




Date: 5/20/10 3:24 PM

Hi Lori, First, don't let this post sway you against the surgery. I've had 3 neuromas, 2 left, 1 right, had surgery and was back in regular shoes in 6 weeks. My recovery wasn't bad at all. My advice is be sure you have a doc that knows what he's doing. We moved last year but prior to moving I found I had another, so I saw my foot doc and was getting ready to schedule surgery when our house sold, closed and we were gone! After we settled in here, I looked up another doc who told me I didn't have one and questioned the 3 previous surgeries. That should have told me to stop then and there and look for another doctor. When I had the first surgery I asked my doc to show me what a neuroma looked like, he did and I was satisfied. Well, I let the doc here locally work on me and all he did was remove the nerve so my foot wouldn't hurt anymore - now all it does is cramp all the time. I too have to stay in shoes with a wider toe box and very seldom wear any heels at all. I also had the cortisone shots previously and they were fine, but I opted for the surgery to avoid any further problems. I'm not sure what causes them - I blamed it on wearing heels in my early days, but . . . I wish you luck and hope whatever decision you make works for you.

Patti B


Member since 9/29/02
Posts: 2560
Skill: Intermediate



Date: 5/20/10 4:30 PM

Lori, I had one after an encounter with the leg of a wooden stool. The cortisone shot helped temporarily and the orthopedist said that I was looking at surgery ... while I was looking forward to an overseas trip. I tried on every shoe in a Walking store and none of them felt any better than what I was wearing. I left a very disgruntled salesman, alas. We went across the street to Nordstrom figuring that I could at least buy a pair of Cole Haan that would be OK (the steel arch shank seems to help in my case). I spotted a pair of shoes on the Cole Haan table and thought they might do and tried them on. Omigosh, foot heaven. But, were they Cole Haan? No no no; they were Taryn Rose -- about double the cost of the CH. Ouch. I waffled and waffled; finally DH said, 'do your feet hurt?' The answer was no and for the first time in months, I could walk without pain. So I remortgaged the house (well, almost) and bought them. Best thing ever! I wore them several times a week and by the time we left for our overseas jaunt 2 months later, I could wear those or other shoes in comfort.

That was over 6 years ago and if I ever even have a twinge, I drag out the Taryn Rose shoes and wear them for a few days -- magic, I tell you. They were cheaper and less painful than surgery and have worked for me. Your mileage may vary of course. Mine are a moc similar to the current Paula style. The internal structure is fabulous. The cost indicates that they are made by elves in the forests of northern Italy!

------
Patti

R-r-r-ripping my way to fitting success


cgHipp

South Carolina USA
Member since 11/8/06
Posts: 872
Skill: Beginner



Date: 5/20/10 4:56 PM

Out of curiosity, does this feel sort of like you might have a broken bone in that area of the foot? I'm just getting over a pretty bad flare-up of plantar fasciitis, and when it was at the worst I also had a pain in this area that felt very sharp and sort of random. It didn't hurt that much when I walked, but if I managed to brush that part of my foot against something, or even if the slightest pressure was applied from the side or the top, it would hurt like crazy.

I had both feet x-rayed before I was fitted for orthotics, and nothing was broken. My doctor said she suspected it was a pinched nerve. Either way, it has pretty much cleared up since I started using the orthotics. It took about six months to get to the point that it didn't hurt to get on my feet in the morning.

------
I rip what I sew.

tourist


British Columbia CANADA
Member since 7/23/07
Posts: 6582
Skill: Intermediate





Date: 5/20/10 4:58 PM

Ouch! Those things hurt. I have had one in my right foot for eons. I did the orthotics thing and even they didn't help enough. The solution was a tiny patch on the orthotic in just the right spot. It was just a piece of moleskin that the podiatrist stuck on, possibly to humour me, but it worked. Then I got some Birkenstocks and they are absolutely the perfect thing for my feet. I spent quite a few years only wearing shoes with orthotics or Birks, and wore shoes indoors all the time.

When I started teaching yoga, I sometimes had a bit of pain after 3 hours on a hard floor, but eventually that largely disappeared, as well. Ballroom dancing in heels has made my bunions a bit worse, but largely the neuroma has been ok. It is definitely still there, though. Brand new shoes that either squeeze my toes together or that are too soft and flexible will cause a flare up. I have given away at least one pair of $200 shoes (Italian leather - like butter!) that just allowed too much movement in my foot and squinched that nerve bundle into a tizzy.

I had one night where I had a neuroma like attack in my left foot. It settled down on its own and hasn't come back, thank goodness!

A firm sole with a well moulded foot bed, like Birkenstocks or some of the good clogs, seems to be one of the keys. Soft, mushy, "comfort" shoes often allow too much movement. The store bought orthotics seem to be very good now. My DB (a runner, so different issues and he never, as far as I know, wears high heels...) says his $30 drug store ones are much better than his expensive custom ones.

Good luck finding a solution!

------
http://bgballroom.wordpress.com to follow the progress on my next ballgown.

LoriB


Germany
Member since 4/23/02
Posts: 1044
Skill: Intermediate
Body Type:






Date: 5/21/10 3:16 PM

Thanks, Patty. I also wear Danskos and really like them. I am also rethinking the injections after what you've said. Maybe when I go in to get my orthotics, which cost over $700 (!!!). But fortunately I have really good insurance and orthotics are covered when prescribed by a physician.

------
Lori (visit my blog at: http://monkeyroom.blogspot.com)

LoriB


Germany
Member since 4/23/02
Posts: 1044
Skill: Intermediate
Body Type:






In reply to TessKwiltz <<



Date: 5/21/10 3:20 PM

Quote: TessKwiltz
I live in Naot brand clogs and sandals. They are the only ones I have found that have a wide enough toebox for me. And the only athletic shoe I have found that works is New Balance (and only the high-end ones).


I used to have a pair of Naot shoes and they did have a wide toebox. I'll also take a look at New Balance. Thanks!

------
Lori (visit my blog at: http://monkeyroom.blogspot.com)

LoriB


Germany
Member since 4/23/02
Posts: 1044
Skill: Intermediate
Body Type:






Date: 5/21/10 3:30 PM

Rhoda, thanks for sharing your experience. I do have a really good doctor (I think) and the staff all seem very competent. I'm sorry you still have problems with cramping. My fear with surgery is that I'll have scar tissue or nerve issues that cause problems afterward.

------
Lori (visit my blog at: http://monkeyroom.blogspot.com)
Printable Version
* Advertising and soliciting is strictly prohibited on PatternReview.com. If you find a post which is not in agreement with our Terms and Conditions, please click on the Report Post button to report it.
Online Class
Blueprints to Blue Jeans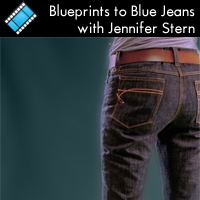 Online Class
Altering Pants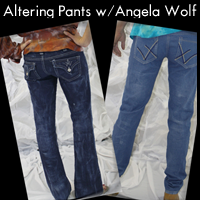 Butterick 5391

by: Rosie who...
Review
BRIDAL COUTURE, a CD book by Susan Khalje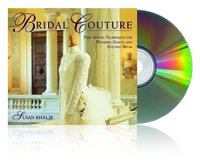 Pattern Details
10 inch Professional Shears

Pattern Details
Vogue Patterns 1248

by: Mimsy Boro...
Review