Imaan


Advanced Beginner
New South Wales Australia
Member since 6/3/08
Posts: 1190



Date: 6/23/10 4:56 PM

Hello everyone,

I will be managing this upcoming contest, and here are the rules for the contest.

Feel free to ask questions.


One Pattern, Many Looks (OPML)
July 15 to August 14, 2010
voting August 16 through August 24

Instant Variety

The goal of this contest is to take one view of a pattern, and create multiple garments with distinct looks from that view, without needing pattern drafting skills.

- Select one view (if multiple included) of a pattern. A magazine pattern can also be used, again only one view. For example, if the pattern includes a View A, View B, and View C, the entrant can only select one of those for an entry. For this contest, self-drafted patterns are not allowed. Wearable garments only are eligible for this contest; no home dec or accessories.
- Sew that view up multiple times (minimum twice), with the goal of a different look for each garment made.
- Each entry (all garments created from the single pattern view) must be in one review. Members can submit multiple entries. However, rather than multiple entries, more variety of one pattern is encouraged.
- The changes to the pattern must be visible from the public side of the garment. Examples are changing the fabric, neckline, length, or adding piping and trim.
- Any fitting changes can, of course, be done but should be basically the same for all versions made for the contest. Differences between entries should not involve changes that require extensive drafting. The changes should be 'cosmetic', meaning changing the look but not the overall structure of the garment. The object is to spark creativity and create variety within one general style.

The winner will be decided by member vote. There will also be a random drawing winner from all eligible entries.

Prizes Sponsored by


First Prize: $75 gift certificate
Random Entry Prize: $50 gift certificate

Contest Eligibility

1. Any member of Pattern Review, either paying (FoPR) or non-paying, who's been a registered member on the site for 90 days prior to the start of a contest is eligible to enter.

2. Any member of Pattern Review, either paying (FoPR) or non-paying, who's been a registered member on the site for 90 days prior to the end of a contest is eligible to vote in a contest.

3. Any member who's won 1st place in a contest on Pattern Review ended in the previous 4 months is ineligible to win another contest (for that 4 month period).

Some references, which I hope to keep adding to:

Threads articles on One Pattern, Three Looks

2007 OPML Winner's review

OPML Winner's review 2009

OPML 2nd prize winner review 2009

OPML third prize winner's review 2009

Imaan
-- Edited on 6/28/10 4:45 PM --

------
Imaan in Sydney, NSW.

The only people who achieve much are those who want knowledge so badly that they seek it while the conditions are still unfavourable. Favourable conditions never come.

Lynnelle


Intermediate
Member since 4/8/07
Posts: 2543
Board Moderator



Date: 6/24/10 3:03 PM

I might join this one. I have some ideas in mind. Thanks for starting the contest thread!

------
How is that still a thing?

So So


Advanced Beginner
UNITED KINGDOM
Member since 3/14/07
Posts: 294



Date: 6/24/10 7:16 PM

I take it all the sewing of the garments for this contest must be done during this time frame? Daft question maybe, but I quickly scanned through the rules and that is not mentioned or specified.

Common sense tells me that would be the case.(?)
If it is, I can always preview the pattern I have used with my varying interpretations as normal.
Look forward to following this contest anyway.
Thanks


Imaan


Advanced Beginner
New South Wales Australia
Member since 6/3/08
Posts: 1190





In reply to So So



Date: 6/24/10 10:51 PM

Welcome Lynnelle.

So So, yes, I am not quite sure why that was not included in the contest rules I have been given, but it is pretty standard for all contests; you can make a muslin, tweak fitting, prepare the fabric(s) (washing, ironing etc, but no cutting), get your notions ready but no actual sewing until the start date.

HTH, and hope you will consider joining!

------
Imaan in Sydney, NSW.

The only people who achieve much are those who want knowledge so badly that they seek it while the conditions are still unfavourable. Favourable conditions never come.

lilyofthevalley


Advanced
New York USA
Member since 3/9/07
Posts: 1478





In reply to Imaan



Date: 6/25/10 1:21 AM

Quote: Imaan
... For this contest, self-drafted patterns are not allowed.




Oh, Imaan, that's disappointing; I was looking forward to this contest. Maybe next year, Lily

------
Lily

Imaan


Advanced Beginner
New South Wales Australia
Member since 6/3/08
Posts: 1190





In reply to lilyofthevalley



Date: 6/25/10 4:39 AM

I'm sorry Lily, I saw that too, and it is different from previous years.

I am not quite sure of the reason for the change, but there it is.

You could make suggestions for next year I guess, or, if there are enough people wanting to self draft, I guess we could ask the commitee...

Sorry again, that you won't be joining in this time.

------
Imaan in Sydney, NSW.

The only people who achieve much are those who want knowledge so badly that they seek it while the conditions are still unfavourable. Favourable conditions never come.

QuiltSewSewSue


Intermediate
AUSTRALIA
Member since 4/28/08
Posts: 3588





In reply to Imaan



Date: 6/25/10 4:45 AM

I haven't thought of entering this one before before but it is sounding very appealing to me. I will have to put some thought into how this could be done...

I like the idea of a simple pattern like a top, done in different ways.

------
Sue (Toowoomba Qld)
Love to sew....

http://quiltsewsewsue.blogspot.com/

PittyPat


Expert/Couture
New Mexico USA
Member since 2/25/04
Posts: 1144



Date: 6/25/10 1:04 PM

I was all set to enter this - until I read the rules of only using one view. . . I was thinking along the lines of mix-n-match wardrobe. [Yes, I know they are running a wardrobe contest - but all of my tops won't mix with all my bottoms...] I have several print fabrics that I want to make into jackets - and solid colored fabrics to make the tops and pants. Most of the solids will go with most of the prints - so I could have several different looking outfits. But, as the jacket, top and pants each are listed a different 'view', I won't be able to use it for the contest.

Haven't found another pattern that is stirring the creative juices yet - so guess I will just read along to see what others are doing.

dfr2010


Advanced Beginner
Florida USA
Member since 3/27/10
Posts: 1780





In reply to QuiltSewSewSue



Date: 6/25/10 1:10 PM

Quote: QuiltSewSewSue
I like the idea of a simple pattern like a top, done in different ways.


That's my plan. Right now I'm comparing line drawings to fabric to try to figure just how many variations my twisted little mind can think up

------
I don't really make mistakes ... I create "learning opportunities"! Murphy says: The better you match the thread to the fabric, the more likely you will need to rip some stitches out! I spend more quality time with my seamripper than I like ...
Yes, I DO love fabric!!
Happy owner of a band of Brothers: LX-3125, CS-770, CE5500 PRW, a PE-770 emb ... and now Kenmore 158.18032 and 148.12190
Blogging my "learning opportunites" at http://sewingmissadventure.blogspot.com/

racehorse


Texas USA
Member since 7/12/09
Posts: 1020



Date: 6/25/10 1:57 PM

- The changes to the pattern must be visible from the public side of the garment. Examples are changing the fabric, neckline, length, or adding piping and trim.

This to me sounds like we can take a tank top, say, and make it as a tank top a couple times, then as a dress. Do I have that right?

------
Erin in Dallas
http://amateursewist.blogspot.com/
Printable Version
* Advertising and soliciting is strictly prohibited on PatternReview.com. If you find a post which is not in agreement with our Terms and Conditions, please click on the Report Post button to report it.
Online Class
Leather 101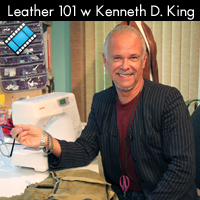 Online Class
Beginners Guide to Sewing Jackets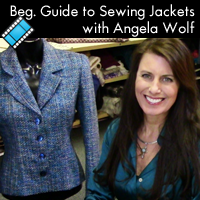 Simplicity 2870

by: Josnazz
Review
Sewing Workshop Equinox Jacket Pattern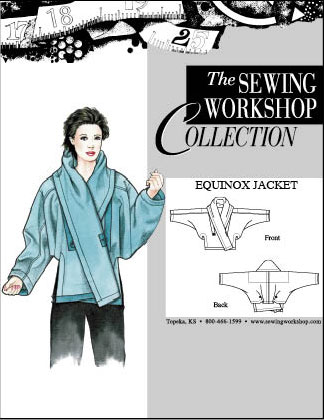 Pattern Details
Bluegingerdoll Billie Jean Paper Pattern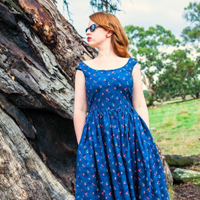 Pattern Details
Megan Nielsen MN2102

by: laurajanef...
Review