dz507

Member since 8/3/10
Posts: 3



Date: 8/12/10 3:12 AM

Hello,

I consider myself a beginner. I have sewn a few things in the past: pajama pants, a skirt, pillows, curtains and some doll clothes. I feel silly for posting this, I guess it's my little secret, but I want to become really good at sewing doll clothes. I'm not so interested in sewing clothes for myself. The projects I've done before were never so thorough or professional--I guess I didn't do a lot of research on it. For example, never traced my pattern, didn't pay too much attention to the grainline (I always just cut it out how the pattern showed) bought whatever fabric was cute-looking without paying attention to thread count, etc. Now I'm learning all this terminology and feel like I'm back at square one. Is sewing really so complicated? There seems to be soooooo much that I don't know.

I have become pretty familiar with my sewing machine and the advice I've heard is just to practice, practice, practice. My question is, if my goal is to sew professional looking doll clothes, where should I start? I've seen beautiful doll clothes patterns but am afraid that if I start with those I'll get frustrated. I want to enjoy this hobby. I like sewing but I am also a perfectionist, which can cause problems for beginners like me. *Sigh*.

Any advice would be helpful. Thanks.

dz507

Member since 8/3/10
Posts: 3



Date: 8/12/10 3:31 AM

I want to sew for American Girl 18" dolls.

TessKwiltz


Texas USA
Member since 9/21/07
Posts: 1647
Skill: Intermediate



In reply to dz507

Date: 8/12/10 11:35 AM

I love sewing doll clothes - they can wear tulle and sparkle organza and lace and velvet and all those things I love but have no use for in office-clothes-and-jeans life!

I also sew for the toddler-proportion dolls, the teeny-tiny Barbie-sized clothes are just too teeny to work with.

I have no real advice for you except: Start somewhere! The more you practice the better you will get.

One of the ways to have your clothes look professional is to have nice seam finishes.

------
Tess

"I am a degenerate art supply junkie" - Jane Davenport

KitnRose


Member since 6/18/03
Posts: 2143
Skill: Intermediate



Date: 8/12/10 11:54 AM

18" dolls were MADE for sewing for. Any smaller and you're dealing with tiny details and having to hand-sew in the sleeves because the dratted things are too small for accurate sewing on the machine. I'm halfway through a wardrobe for an 8" doll and believe me, I know whereof I speak at this moment and it's a place of tiny frustrations!

An AG doll, however, is fantastic. It doesn't take much material to make anything, the sleeves are large enough to sew by machine, and you can even use a serger or nice seam finishes without driving yourself batty. It's also a great size to learn about pattern drafting. I'd recommend just jumping in with some simple cotton playclothes and nightwear for the doll and work up from there. Throw in some books on pattern fitting and drafting and you're set for some fun. Do stick with cotton (I prefer unwashed with the sizing still in the fibers to help keep the fabric as easy to work with as possible) for rough drafts and practice runs. And look over the official clothes made for the AG dolls and you'll start to see how they make stuff that looks nice without too many fancy techniques or difficult sewing. You'll learn a lot. Enjoy!

------
Kit
"Never underestimate the power of the right dress!" - drsue
"Hyu gots to know how to sveet tok de costumers, dollink" - Girl Genius, 11-24-08

justgail


Member since 1/19/06
Posts: 859
Skill: Intermediate



In reply to dz507

Date: 8/12/10 12:52 PM

Quote: dz507


I feel silly for posting this, I guess it's my little secret, but I want to become really good at sewing doll clothes. I'm not so interested in sewing clothes for myself.



First, don't feel silly. Not everyone is a garment sewer - there are thousands who only quilt, or do home dec and I certainly don't consider those projects silly. They have their own set of skills and tricks.

I haven't done any doll sewing, so I'll leave it to others for hints on that.

------
justgail.wordpress.com

Sue Horvath

Ontario CANADA
Member since 7/21/10
Posts: 110
Skill: Advanced



Date: 8/12/10 2:14 PM

I've made a wardrobe for an American Girl doll - it was such fun!

A few little hints - for details, you can use fabric paints instead of doing embroidery details. For instance, we have used fabric paint on a denim jumper to make little flowers going around the hem!

The Simplicity and McCalls patterns for these dolls are easy to follow, with a lot to choose from.

I have shopped E-Bay for matching shoes and boots, as well as accessories like glasses or a tea set to go with a Christmas dress.

Don't hesitate to ask sewing buddies for their scraps and leftovers. We have a lovely lady in our community who supplements her old age pension by making and selling Barbie clothes. We drop off our bags of scraps every couple of weekends. It certainly helps her out and I hate to throw out fabric or to keep piles of small pieces for later.

Have fun and enjoy the process - and don't forget to take pictures of what you have made. Make notes of things you would change in a pattern, easier ways to do something or cutting multiple outfits at once.

Sue Horvath

Ontario CANADA
Member since 7/21/10
Posts: 110
Skill: Advanced



Date: 8/12/10 2:20 PM

Oh, I forgot! You can even use fabric paint instead of stitching to create details on jeans, for instance. Glitter paints can add swirls or dots to plain fabrics used in dresses.

Sometimes, the fabric stores have bins clearing out packages of trims, like ribbon roses, bows made in different printed ribbons, unique buttons that may be tiny and you can use to embellish jackets.

Rybe


Oregon USA
Member since 2/18/09
Posts: 336
Skill: Intermediate



In reply to dz507

Date: 8/12/10 3:33 PM

First of all, don't feel silly! I have no experience sewing doll cloths, but I'm interested in what everyone else has to say. I see those little dress forms and really want to give it a try! It looks like a lot of fun! But I probably need a doll first.... I just gave away a bag of remnants/scraps and was hoping it would go to someone who makes doll clothes, I think a quilter grabbed it...and will probably be sorely disappointed

But I warned em!

But, with your other concerns about sewing. Take all sewing advice with a grain of salt. I have a little "oh god this is so complicated" beginner story of my own, when I was reading so much about how SO CRITICAL accurate cutting is. So, in my efforts to be as accurate as possible, cutting took me hours. But then I realized my garment will only fit as well as my seams, and if I screw up minority cutting, no one will ever know

that's what seam allowances are for! I've also never paid attention to thread count, and other than getting the right weight/drape for clothes, picking by "what is cute" is, in my opinion, the best way to go! I never trace patterns (WAY too lazy) and, more often than not, I align with the print rather than hunting down the grain line (I mean, what if the print is off grain? Having an off grain shirt would be a lot less annoying than an off kilter print!) Except on solids...then I take the time. There are loads and loads of techniques out there that are certainly handy and can, in the end, help your garments be more finished/professional/etc, but they're not all 100% needed, and you can certainly get by without them!

Sewnsewmom


Member since 7/31/08
Posts: 780
Skill: Advanced Beginner



Date: 8/12/10 4:38 PM

I have been on a doll clothes kick in the last couple of weeks! I love it. I made a cute little top for my dd's AG doll, Julie. It was a McCall's pattern. I made some jeans also from that same pattern. I ended up cutting up some old jeans that didn't fit my dd anymore. The jeans turned out cute. Furthermore, I was able to practice a technique that I needed to work on. That is making waistbands. Turned out great.

Also, I like the idea of using paints. I am going to have to try that.

Here are some patterns that I have made:

Coat

I also made the sweat pants.

Plan on making

It's been cut out.

>Plan on making

Long dress

Made the dress

I have also made some elastic skirts. Very simple. No pattern. I am working on this pattern right now:

Ugh, I can't find the peasant style top that I made recently. I think that it was a McCall's pattern.

Also, one more thing. I would like to recommend:

Book

It has a nice DVD where Nancy Zieman gives out some nice tips on making doll clothes.

Popover Dress

Sorry for the book! But like I said: I am on a doll clothes sewing kick right now!

Oops! For some reason two of my links are together. Where it says "long dress" there are two links. One for something that I am planning on to sew. And the dress that I already made! Sorry for the typo!

-- Edited on

8/12/10 4:51 PM

--

-- Edited on

8/12/10 4:51 PM

--

dz507

Member since 8/3/10
Posts: 3



Date: 8/16/10 2:05 AM

Thank you all so much for your tips and advice!
Printable Version
* Advertising and soliciting is strictly prohibited on PatternReview.com. If you find a post which is not in agreement with our Terms and Conditions, please click on the Report Post button to report it.
Online Class
10 Clever Techniques To Help You Sew Like a Pro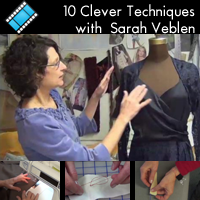 Online Class
Sew a Designer Unlined Jacket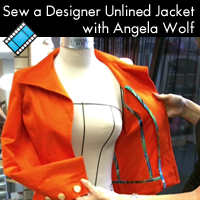 Jalie 2806

by: SewWil
Review
Deer&Doe D0001

by: JNE4SL
Review
You Sew Girl Beauty Case Pattern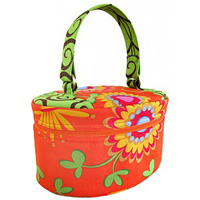 Pattern Details
Sewing Workshop Deja Vu Wrap Pattern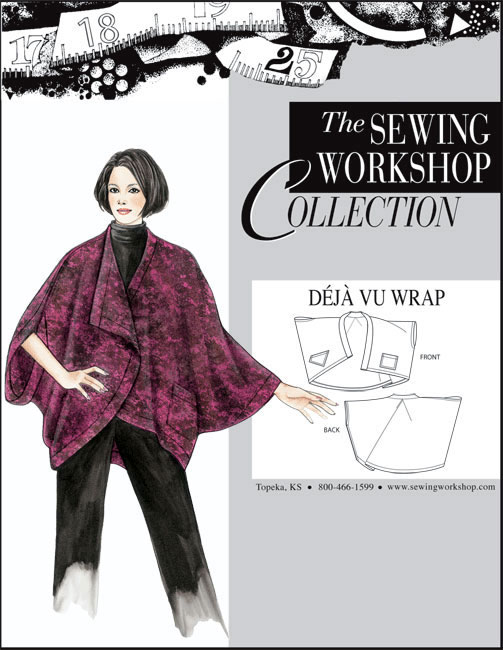 Pattern Details