Vintage Joan


Ontario Canada
Member since 7/16/07
Posts: 13091



Date: 8/28/10 9:00 PM

I'm making my daughter a jumper (Ottobre 5-2009-10), and am at the neck and bodice facing. The main fabric is heavy, so I didn't use a lining on the lower half of the jumper, just the bodice facing, which is like a short lining that gets sewn on at the neck and then at the arms. I've sewn the neck, but I'm about to give up on their technique of joining the facing and jumper together at the arms. They say to sew the pieces together at the neck, then turn the jumper right-side out and reach between the facing and jumper until you touch the armhole edges of the two pieces, then put these together right sides together and sew the armhole in sections -- first the back half, then the front half. Well, I can't see how you'd ever be able to turn the jumper right-side out again if you did this. Could anyone explain Ottobre's technique to me before I give up? If not, I'll probably end up just turning the armhole edges in and hand-stitching the armhole facing and jumper armhole together.

------
my shield and my very great reward ~ Gen. 15:1
~ ~ ~ ~ ~ ~ ~ ~ ~ ~ ~ ~ ~ ~
"Some people are so poor, the only thing they have is money." ~ Seen on a t-shirt worn by a young missionary in India

my horse


North Carolina USA
Member since 5/9/05
Posts: 803
Skill: Advanced



Date: 8/28/10 10:56 PM

Yeah, that technique is a PITA in a child's size. I prefer a method that allows you to eliminate hand sewing and all of that twisting and pulling.

I don't have that issue, does the back have a zipper or center back seam? Or does the front bodice open? If so you can sew the necks and armholes together and leave all vertical seams unsewn. Then pull the back or front divided sections through the shoulders and turn right side out. You can then put in your zip or sew the center back seam. The underarm seam is sewn as one seam from lining hem to underarm to fashion fabric hem.

This may not help but??

------
She looks for wool and flax And works with her hands in delight. Proverbs 31:13 NAS


blue mooney


Member since 12/21/02
Posts: 2022
Skill: Intermediate



Date: 8/29/10 7:44 AM

If you are pulling the s/a through the layers, you should be able to push them back in the same way you pulled them through. This does seem like it would be hard with a child's garment.

You can also wrap the layers around the body of the bodice, so that a burrito is formed when right sides are together. Might be a little easier that way, depending on your fabric.

------
--Robyn
sewing blog: http://bluemooney.wordpress.com/
other artwork blogged here: http://robynjorde.com/blog/

clt3

Member since 2/6/06
Posts: 1376
Skill: Intermediate



Date: 8/29/10 9:03 AM

Try this:

http://www.debthompsoncollection.com/collection_details.php?ID=9

------
Singer 66-16. Singer 600e, Kenmore 158.1913 , Viking 1100, Brother 4000D, Brother Quattro traded for Brother PR1000!, Bernina 930, Bernina 1130, White 634DE gave away to a friend,
Babylock Evolve, 2 Featherweights ,Pfaff Creative Performance,Janome Coverpro 1000CPX








Vintage Joan


Ontario Canada
Member since 7/16/07
Posts: 13091



In reply to clt3

Date: 8/29/10 10:28 AM

Quote:
Try this: http://www.debthompsoncollection.com/collection_details.php?ID=9

Quote:
Quote myhorse:
does the back have a zipper or center back seam? Or does the front bodice open? If so you can sew the necks and armholes together and leave all vertical seams unsewn. Then pull the back or front divided sections through the shoulders and turn right side out.

That tutorial nnd myhorse's comment confirm what I was suspecting -- I should have done this before joining the shoulder seams.

Yes, it has a zipper in the back. At this stage they have everything sewn together except the armholes. I found their method of doing the facing/lining and zipper very perplexing, so I did my own thing to some extent.

Sorry, I should have been more specific about the title of the magazine. It's not a child's jumper -- it's from Ottobre Woman, and it's size 34 (8) in the neck and shoulders and size 38 (12) in most of the rest of the bodice. She's leaving tonight, so at this point I think the quickest thing to do is hand-stitch the armhole facings down.

Thanks, everyone. It's a beautifully fitting jumper, BTW. I'll try to grab some photos of her wearing it before she leaves. ....Better get busy!

-- Edited on

8/29/10 10:34 AM

--

------
my shield and my very great reward ~ Gen. 15:1
~ ~ ~ ~ ~ ~ ~ ~ ~ ~ ~ ~ ~ ~
"Some people are so poor, the only thing they have is money." ~ Seen on a t-shirt worn by a young missionary in India

Vintage Joan


Ontario Canada
Member since 7/16/07
Posts: 13091



In reply to blue mooney

Date: 8/29/10 10:41 AM

Quote:
If you are pulling the s/a through the layers, you should be able to push them back in the same way you pulled them through....


Maybe part of the problem is that I can't visualize how I was supposed to pull them through in the first place, so I just guessed. Could you explain this? This is where it would have helped to have illustrations....

Quote:
You can also wrap the layers around the body of the bodice, so that a burrito is formed when right sides are together. Might be a little easier that way, depending on your fabric.

Thanks, but again, I can't really picture what you mean. It would be useful to understand this this, for future reference -- and in case others are trying to visualize this technique.

------
my shield and my very great reward ~ Gen. 15:1
~ ~ ~ ~ ~ ~ ~ ~ ~ ~ ~ ~ ~ ~
"Some people are so poor, the only thing they have is money." ~ Seen on a t-shirt worn by a young missionary in India

Sewliz


Colorado USA
Member since 6/22/04
Posts: 4574



In reply to Vintage Joan

Date: 8/29/10 11:03 AM

It's a cumbersome method they are suggesting. They have you sew the neck seam, turn everything right side out as it will be when finished, then reach between the layers pinching the armhole seams together, pulling them out, and sewing as much as you can get to on the machine with each pinch.

If the neck seam is already sewn I would just slip stitch the lining to the fabric by hand.

------
Liz

thefittinglife.blogspot.com

Vintage Joan


Ontario Canada
Member since 7/16/07
Posts: 13091



In reply to Sewliz

Date: 8/29/10 11:09 AM

Quote:
It's a cumbersome method they are suggesting. They have you sew the neck seam, turn everything right side out as it will be when finished, then reach between the layers pinching the armhole seams together, pulling them out, and sewing as much as you can get to on the machine with each pinch.

If the neck seam is already sewn I would just slip stitch the lining to the fabric by hand.

OK, thanks. I don't really want to learn a cumbersome method.

------
my shield and my very great reward ~ Gen. 15:1
~ ~ ~ ~ ~ ~ ~ ~ ~ ~ ~ ~ ~ ~
"Some people are so poor, the only thing they have is money." ~ Seen on a t-shirt worn by a young missionary in India

blue mooney


Member since 12/21/02
Posts: 2022
Skill: Intermediate



In reply to Vintage Joan

Date: 8/29/10 7:16 PM

I'll try to describe the burrito thing. Unfortunately, this is where a video cam would help!

I'm assuming this is either a fully-lined bodice or the type of facing where the neck and armhole facings are combined into one piece. You can do this after the facing is attached to the neck, shoulder seams are sewn, and the zipper is in. Side seams cannot be sewn yet, though.

Lay the bodice out flat with the wrong side up (the facings will be on the top). Now take the armhole facing on your left and fold it towards the right. The wrong side of the facing is now on top.

Take the bodice armhole on your left and fold it (underneath, it stays touching the table) toward the right. The right side of the bodice armhole is now facing the right side of the facing armhole, and you have made a burrito with the rest of the bodice inside. Stitch the armhole. Turn. Then repeat with the other side.

If there is a center back seam or zipper, though, it would be easier to face the armholes before closing up the CB.

Clear as mud, right?

-- Edited on

8/29/10 7:18 PM

--

------
--Robyn
sewing blog: http://bluemooney.wordpress.com/
other artwork blogged here: http://robynjorde.com/blog/

Vintage Joan


Ontario Canada
Member since 7/16/07
Posts: 13091



In reply to blue mooney

Date: 8/29/10 10:38 PM

Quote:
Lay the bodice out flat with the wrong side up (the facings will be on the top). Now take the armhole facing on your left and fold it towards the right. The wrong side of the facing is now on top.

Take the bodice armhole on your left and fold it (underneath, it stays touching the table) toward the right. The right side of the bodice armhole is now facing the right side of the facing armhole, and you have made a burrito with the rest of the bodice inside. Stitch the armhole. Turn. Then repeat with the other side.

If there is a center back seam or zipper, though, it would be easier to face the armholes before closing up the CB.


Clear as mud, right?

Well, I myself would probably have to see it to visualize it, but no doubt your description will help some people reading this thread. Thanks!

I finished sewing the armholes by hand, and will topstitch the neck and armholes to make sure the facing doesn't peek out from underneath. I didn't finish it in time to send with my dd, but her boyfriend is driving up to her place tomorrow and will take it along. Whew -- I hate "hurry up" sewing.

-- Edited on

8/29/10 10:40 PM

--

------
my shield and my very great reward ~ Gen. 15:1
~ ~ ~ ~ ~ ~ ~ ~ ~ ~ ~ ~ ~ ~
"Some people are so poor, the only thing they have is money." ~ Seen on a t-shirt worn by a young missionary in India
Printable Version
* Advertising and soliciting is strictly prohibited on PatternReview.com. If you find a post which is not in agreement with our Terms and Conditions, please click on the Report Post button to report it.
Online Class
10 Clever Techniques To Help You Sew Like a Pro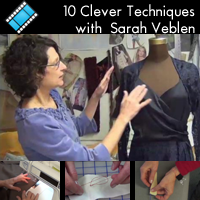 Online Class
Serging Ahead with your 5 Thread Serger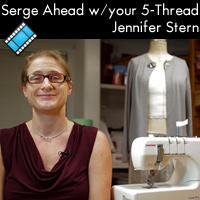 Simplicity 1508

by: Popculture...
Review
9 inch Bent Handle Scissors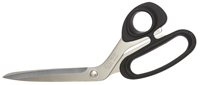 Pattern Details
Victoria Jones Collection Misses' Traditional Muumuu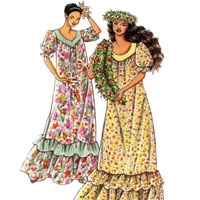 Pattern Details
Contest Sewing Bee Round 2

by: Diahn
Review