Rhonda Noah


Intermediate
North Carolina USA
Member since 4/8/02
Posts: 2282



Date: 9/6/10 11:24 AM

Ladies and Gentlemen, it is with great excitement that I bring you the long awaited....

Little Black Dress Contest
September 15, 2010 - October 14, 2010

This contest is to make yourself a 'Little Black Dress', or LBD. To establish a common base for the definition of a LBD, here is a description from Wikipedia:

A little black dress is an evening or cocktail dress, cut simply and often with a short skirt, originally made popular in the 1920s by the fashion designer Coco Chanel. Intended by Chanel to be long-lasting, versatile, affordable, accessible to the widest market possible and in a neutral color. Its continued ubiquity is such that many refer to it by the abbreviation LBD.

The "little black dress" is considered essential to a complete wardrobe by many women and fashion observers, who believe it a "rule of fashion" that every woman should own a simple, elegant black dress that can be dressed up or down depending on the occasion: for example, worn with a jacket and pumps for daytime business wear or with more ornate jewelry and accessories for evening. Because it is meant to be a staple of the wardrobe for a number of years, the style of the little black dress ideally should be as simple as possible: a short black dress that is too clearly part of a trend would not qualify because it would soon appear dated.

The rules for this contest:

1) Make a dress that fits the spirit of the description above.
2) The color should be similar to black. So black, navy, dark chocolate brown, or dark charcoal would qualify.
3) A minimum of 3 pictures are required in your review: one of the dress unadorned, one of the dress as a daytime look, and one of the dress accessorized for evening wear.

A word on pictures: Taking pictures of a dark garment is a challenge. Taking your pictures outside during a fairly bright part of the day will help. If need be, lightening the unadorned pictures to show details can also help. If your pictures don't show your dress than people can't see what you want them to vote on.

The winner will be decided by member vote. There will also be a random drawing winner from all eligible entries.

Prizes
First Prize: An online class of the winner's choice
Random Entry Prize: A pattern of the winner's choice

1. Unless otherwise stated in the rules, patterns may be drafted, tweaked, and muslined before the contest date, but fabric for the pieces entered may not be laid out or cut till the start date of the contest. Fabric may be pretreated before the contest date.

2. Items intended for sale, or for which you were or will be paid to make, do not qualify for any contest, but items made for charity are welcome!

3. Unless otherwise stated in the rules, all reviews written for a contest entry must include a picture of the entry.

Contest Eligibility

1. Any member of Pattern Review, either paying (FoPR) or non-paying, who's been a registered member on the site for 90 days prior to the start of a contest is eligible to enter.

2. Any member of Pattern Review, either paying (FoPR) or non-paying, who's been a registered member on the site for 90 days prior to the end of a contest is eligible to vote in a contest.

3. Any member who's won 1st place in a contest on Pattern Review ended in the previous 4 months is ineligible to win another contest (for that 4 month period).
-- Edited on 9/15/10 7:39 AM --

------
Life is mostly froth and bubble; two things stand in stone: Kindness in another's troubles, courage in your own.

Rhonda Noah


Intermediate
North Carolina USA
Member since 4/8/02
Posts: 2282



Date: 9/6/10 11:32 AM

This will be a fun contest! Hopefully there will be many, many entries, because we all need that basic dress that can take us from the office to the opera. Seeing all the entries is going to be so much fun!

It' still about nine days away, but the rules say you can start prep work now, so start fitting those muslins and picking the final dress fabric! I can't wait to see what you all come up with.

Meanwhile, I encourage you to read the rules carefully, and be sure to read the Wikipedia entry carefully as well. It's a great definition of the LBD and will help anyone trying to decide on a pattern.

------
Life is mostly froth and bubble; two things stand in stone: Kindness in another's troubles, courage in your own.

Larisa


Intermediate
Virginia USA
Member since 7/15/05
Posts: 5172



Date: 9/6/10 11:45 AM

I'm going to TRY to get my retro-inspired LBD done this time around. It's one of 2 possible options for this year's holiday party, so it would be nice to actually have it done before I needed it instead of trying to sew 2 dresses in a short period of time.

Looking forward to the extra push from the group

------
research associate in the field of child development, married to an engineer

I am woman, I am invincible, I...am...TIRED!!



Sherril Miller


Advanced
Member since 8/24/02
Posts: 7493





In reply to Larisa



Date: 9/6/10 11:49 AM

Quote: Larisa
. . . so it would be nice to actually have it done before I needed it instead of trying to sew 2 dresses in a short period of time.


Larisa, I think you do your best work under pressure.

------
Visit my blog at http://sewingsaga.blogspot.com

If it's worth sewing, it's worth sewing well;
and if it's worth sewing well, it's worth FITTING FIRST! - TSL

Larisa


Intermediate
Virginia USA
Member since 7/15/05
Posts: 5172





In reply to Sherril Miller



Date: 9/6/10 11:54 AM

Ya think? lol It just seems that being "under pressure" is the norm for me lately. I'm hoping that it will ease up a little once hubby finishes his degree. Being in charge of the family money add a LOT of stress, and since we have to pay for his courses ourselves now (still researching if current employer has tuition assistance or whatever), it's crazy cray around here.

Still, not going to go into stress mode about the dress....there are always others hanging in the closet that I can choose from

------
research associate in the field of child development, married to an engineer

I am woman, I am invincible, I...am...TIRED!!



Rybe


Intermediate
Oregon USA
Member since 2/18/09
Posts: 336



Date: 9/6/10 6:07 PM

Yay!! I've been NEEDING a LBD for a while now, and have been holding out for this contest, hehehe. Now I just face a dilemma...I have 2 patterns (and the accompanying fabrics) to make LBDs out of. Which one?! Or should I be crazy and attempt two...? Choices. Fun either way!

HawkeMorningStar7


Intermediate
California USA
Member since 6/21/05
Posts: 1400





In reply to Rybe



Date: 9/6/10 8:15 PM

I am attempting two and have others on my list in case the very difficult Vogue 1117 Michael Kors dress doesn't pan out

For that I am planning on a nice wool blend And knit:
Still deciding on Vogue 1191 also Michael Kors No reviews.
or the much reviewed Donna Karan one:
reviews here Has to be lightweight two way stretch. I have both a black and dark brown chocolate knit, rayon lycra.
First up is trying that tricky bodice and making sure it fits. I am flat chested but a wide rib cage. Princess seams work great . We shall see
-- Edited on 9/6/10 8:18 PM --

------
.....Behold, a wonder did appear;
Amazement was my bliss.......

Rhonda Noah


Intermediate
North Carolina USA
Member since 4/8/02
Posts: 2282





In reply to HawkeMorningStar7



Date: 9/6/10 8:18 PM

Oh, I like both of those! Vogue patterns were on sale today at Hancocks and I eyed both of them. You have excellent taste!

------
Life is mostly froth and bubble; two things stand in stone: Kindness in another's troubles, courage in your own.

3HoursPast


Advanced
AUSTRALIA
Member since 12/7/08
Posts: 658



Date: 9/6/10 10:36 PM

I'm glad this is up now! Great timing with the accessories wardrobe, I think. My own pattern, it's almost finished... Black hemp jersey, drop waist, circle skirt, bateau neck line.

I keep taking on piles of sewing. This, the accessory wardrobe, summer clothes for my little girl, and samples for work for this month. I really need to finish that quilt top by the end of the month, too...

I hear you about student husbands, Larisa... Mine is studying, too.. I work and we both look after our toddler... It gets more than a little stressful sometimes. I guess that's why I spend every spare second in my personal shangri-la, sewing.

------
http://3hourspast.com- Vintage Style, Sewing, and Ethical Fashion

Aroura


Intermediate
Oregon USA
Member since 7/30/09
Posts: 1505



Date: 9/6/10 11:41 PM

Wow, great patterns! Both are a little beyond my skill level, very lovely. And drafting your own, I realy look forward to seeing that, Bellass
I'm considering trying this contest, along with accessories, and doing a very simple pattern, McCall's 2401. I'd like to make View A, the long sleeved version. I'm a little unsure as to my sizing still, so I think I'll be making my first true muslin to get a good fit in the bust, hips and waist.

My DH is taking me to Jo-anns tomorrow for their Labor day sale, and I can get any cut of fabric for 50% off. I'm going to look for a nice Gabardine or a light wool. Even a tweed, if I can find something I'd like.
Looking at the previous years rules, most dark colors count. I'd love to do a VERY dark green or blue, though I may get grey/brown plaid if I can. Wondering if these colors (if kept extremely dark) would be acceptable?



------
Sewing is more than my hobby, it is my art.
My new Blog: http://itssewcreative.blogspot.com/
Printable Version
* Advertising and soliciting is strictly prohibited on PatternReview.com. If you find a post which is not in agreement with our Terms and Conditions, please click on the Report Post button to report it.
Fun with Fitting - PANTS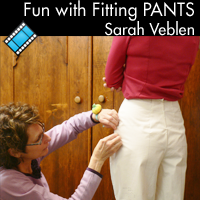 Expert Sewing Techniques for Jackets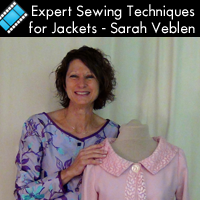 Simplicity 2927

by: yummymummy...
Review
StyleArc Becky Yoga Pant

by: clothingen...
Review
Suzi Purse Insert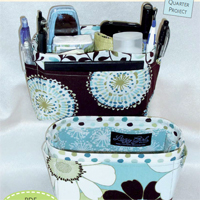 Buy Now
Chelsea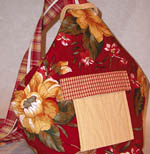 Buy Now