WildWyoming

Member since 4/25/10
Posts: 574



Date: 10/14/10 9:32 AM

Imagine being able to pack and move on a moment's notice, without months of agonizing sorting, garage sales and sneeze-inducing opening of long ago closed boxes.

Imagine opening any drawer or closet in your home and finding only what you enjoy and use.

Imagine being able to downsize your home and not feeling cramped, saving enough money in housing costs (including utilities0 for an extra vacation each year.

Imagine having a smaller carbon footprint on this earth.

Imagine bringing joy to friends, family, strangers and impoverished people for whom a small gift is a great joy.

Imagine being described by all around as "generous," "kind," and "thoughtful."

Imagine looking at your bookshelf and seeing only your best treasures and books you will read within the next year.

Studies show that people who are generous to others are happier. Imagine being happier than those who guard their time and possessions tightly.

Imagine....

Are you ready?

If you dare, join me for the 100 Day Give-Away!!!

Here's what you do:

Every day, give something away.

That's it. Okay, what does that mean?

It means, every single day, you give something physical to someone else who can really use it.

Whenever possible, that thing should be something extraneous from your personal possessions. However, it can also be something like a cupcake, a newspaper you just read and that they will read, a cup of coffee you buy for a coworker, etc.

The goals are twofold:

1) To unburden yourself. By giving away what you don't regularly use or at least truly enjoy viewing in your home, you release yourself of the burden of housing and otherwise caring for it. You also release yourself from the guilt of not using it, spending the money on it, not liking it if that is the case, and even of hoarding it when it can do more good somewhere else.

Examples:

1) Those sale jeans you bought for going out but never wear because they are truly not comfortable. Let them go so someone can wear them before they go out of style. Save yourself the guilt or regret of spending your cash on them and then never wearing them. Who to give them to? Anyone who will use them is fine. A wealthy friend may be emotionally blessed if you give her a thoughtful gift. A poor struggling single mom may feel human again having something really nice to dress up in even if she doesn't have time or money to go out or pay a sitter. Just find someone who will use them.

2) Those extra cupcakes left over from the church bake sale. Do you want/need them on your hips? If so, go for it. Or have one. But, take the rest to the firehouse or to the food bank if they will take them or to the housebound elderly man down the street, or to the family whose mom is in the hospital. Or, just to someone with a bunch of kids.

3) Your daily newspaper. Sure, you can throw it in the recycling bin. Or, you can take it to work and leave it in the breakroom. Or, give it to the woman next door whose budget is too tight. Or save them for the art teacher who uses them for paper mache projects. Just put it to one more use.

4) That ugly shoe rack that's scratching up your closet door and that doesn't work well. Put it on Freecycle or walk it over to your neighbor's garage sale and donate it to the cause. Ugly gone. Door preserved. While you're at it, weed out your shoes and drop them off at the charity thrift shop. Arrange the rest neatly in labeled shoe boxes, perhaps with photos of each pair on the ends. No more dusty shoes.

Remember, we are fostering a habit. So, don't stress if you only give away something small, like a piece of gum, one day. Just don't make that the only kind of thing you give away.

For me, I want to move from my home. But, I have too much stuff. I have been hoarding it for a massive garage sale, but I hate giving garage sales with the strangers and the pressure to deal and the people trying to buy the bikes that are not for sale and wanting to use my bathroom, etc. So, I'm giving it away instead, one thing at a time. And, I'm trusting that I will have everything I need in return and know I will not have to pay to move excess stuff. That alone could make up for the garage sale money I didn't make. And, since I'm freecycling lots of it, that does in reality gain a little for me since I'm more likely to get stuff I ask for if I've given away a lot, though you can never really count on that.

So, who's in?

I just posted something on Freecycle today. I've been doing this hit or miss recently.

Let's see, if we start officially on Sunday, what will the 1000th day be? Anyone? Can we get 1000 people to join?

Now, every day, post what you give away.

Today, I am giving away an over the door shoe rack.


-- Edited on 10/14/10 9:33 AM --

marec


Intermediate
Member since 5/11/08
Posts: 4150



Date: 10/14/10 9:43 AM

This is a wonderful idea!! Are you sure we could do 1000 days? Could we start with 30 things in 30 days and then continue? I'm in, for at least until my winter break.

------
my blog: http://kf-biblioblog.blogspot.com/
Sewing through my pattern stash-145
completed.

MamaSewing


Advanced Beginner
Member since 12/21/05
Posts: 555



Date: 10/14/10 9:48 AM

I have to laugh - my dh would be so happy to see this thread that I can just hear what he's say ..."Why don't you give lots of things away each day!!!
I/we live in a small house and have what most people would call a large family, and some of us collect things!!

I am in - I'll keep you posted on what I give away, I am excited!!
(I think ,lol.)

WildWyoming

Member since 4/25/10
Posts: 574



Date: 10/14/10 9:52 AM

Okay, anyone who wants to join for just 30 days to try it out is welcome to do so. I think it's a wonderful idea to try it out.

Or, set your own number of days.

Or, just start giving something away every day without fail and then see how long you can do it and feel good about it. You can even collect some items in reserve so if you can't think of something to give away that day, you can go to that pile or list and pick from that list.

A huge part of this is to reset our minds away from hoarding and accumulating. I'm a squirrel. I like to have my nuts all stored for winter. But, my hoard is a huge burden, it's part of a poverty myth that suggests that if I don't hoard, I will not have enough. That myth has been challenged by several major losses, primarily due to theft from movers, friends, neighbors and even employers. I have had to just let those things go to focus on what I have to do instead of focusing on fighting bad guys. I choose to have faith that I will have what I need if I let go what I don't need. It's a refining of my life to let go of what burdens me.

So, set your own parameters and feel free to adjust if you need to. Some people may want to give away one thing per week. I'm going for one a day for a thousand days, understanding that that one thing could be a used newspaper or a cookie. So, it's not hard. It's easy.

WildWyoming

Member since 4/25/10
Posts: 574



Date: 10/14/10 9:56 AM

That's three people. 997 to go. Anyone want to be the accountant of the group? Count how many people are in. Count how many days we've done it. This is day one.

jannw


Intermediate
WA USA
Member since 9/3/06
Posts: 8552





In reply to WildWyoming



Date: 10/14/10 10:01 AM

Wow, I am so in...I have a small apartment and I am a packrat and I have lived here for ten years....'nuff said!
I do have a box of books ready for St. Vincents and a tote of them to take to work for our work library. Since I have so many, I'll count the books as a single box.

------
2009-113.25 yds
2010-115.5
2011-80.25+30+donated
2012 86.3 yds..
2013 21.0
Everyone who sews seriously has a stockpile of fabrics, because it is natural to purchase more than can be sewn in any one season" Singer, Timesaving Sewing, 1987



jbeach

Intermediate
NC
Member since 1/25/09
Posts: 61



Date: 10/14/10 10:02 AM

1000 days from Sunday is 7.13.13!

that's a long time...

I'm in for 30 to start, though!
-- Edited on 10/14/10 10:03 AM --

------
~Julie~

WildWyoming

Member since 4/25/10
Posts: 574





In reply to jannw



Date: 10/14/10 10:04 AM

Quote: jannw
Wow, I am so in...I have a small apartment and I am a packrat and I have lived here for ten years....'nuff said!

I do have a box of books ready for St. Vincents and a tote of them to take to work for our work library. Since I have so many, I'll count the books as a single box.


Great! Let us know what you gave away after you've done it. I'm going to wait for the freecycle requests to build up and pick someone close to me so less gas is used to come get it.
WildWyoming

Member since 4/25/10
Posts: 574



Date: 10/14/10 10:04 AM

Yay, Jan and Jbeach! Welcome!

Kim12469


Beginner
MT USA
Member since 3/27/08
Posts: 2328



Date: 10/14/10 10:24 AM

I just gave away three big black garbage bags full of clothes to Goodwill and another 3 shopping bags full of boys clothes to a friend...can I use that??? I'm sure I can find more to participate though.

I have a lot of stuff but I do give a ton away. This time of year is my special purge time. My family has a Thanksgiving tradition that no one I know does. The Friday after Thanksgiving every year, we went through our house to get stuff together for donations. I've kept that going in my family now that I'm an adult with my own family.

------
http://kimsewsilly.blogspot.com/
Printable Version
* Advertising and soliciting is strictly prohibited on PatternReview.com. If you find a post which is not in agreement with our Terms and Conditions, please click on the Report Post button to report it.
Beginners Guide to Dyeing Fabrics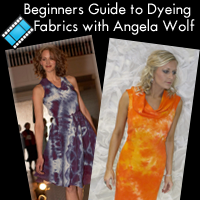 Beginners Guide to Sewing Jackets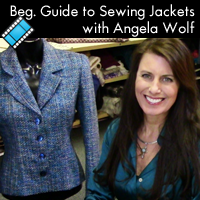 Vogue Patterns 1314

by: mimi g.
Review
Maggie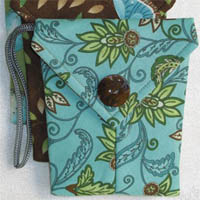 Buy Now
Sewing Workshop Plaza Jacket & Pants Pattern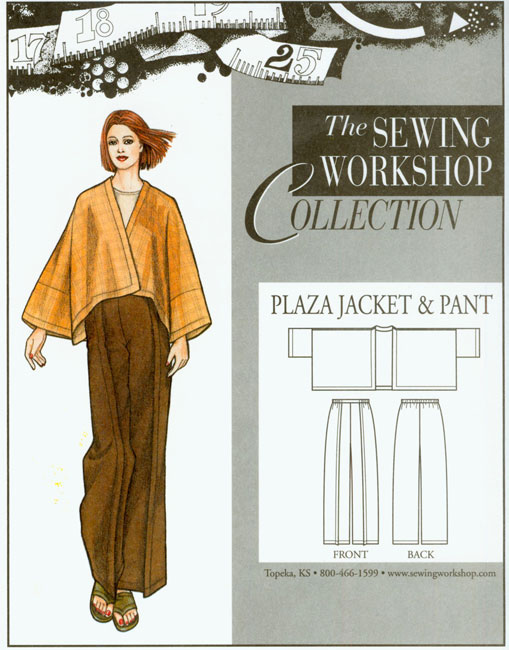 Buy Now
Self Drafted Pattern 313195-1002

by: SteffieMar...
Review