Nancy Anne


Texas USA
Member since 11/26/04
Posts: 179
Skill: Intermediate



Date: 1/5/05 9:55 AM

Hello!

I am considering purchasing a dress form but don't even know where to start. What ones have you ladies purchased and like? What do I NOT want to look for, as well as look for, in a dress form? Can you get a good one on Ebay? Or is it better to go into a store and actually see one?

And lastly, while I fear looking like a fool, what do you use them for? I know that to do alterations for myself it would be very helpful, but is there anything else?

------
Nancy Anne

Agnes


Netherlands
Member since 11/16/02
Posts: 144
Skill: Intermediate
Body Type:




Date: 1/5/05 11:03 AM

I'm probably not the best person to give you advice.
Because a few weeks ago I was having the same questions and doubts about dress forms as you.
And with the dress forms being quite pricey I was wondering if it would be worth it.
In the end I managed to get the Singer dress form with 13 dials secondhand locally for about $ 25,00. (This model sell overhere for $ 175,00)
And I must say I'm really pleased with it! It's probably to flimsy for professional use (it's made out of plastic covered with fabric), but it's perfect for my hobby needs.
I find it very usefull not only for adjustments, but for fitting as well.
I used to stand in front of the mirror with something half finished on, trying to see from all sides if it fitted properly, pins everywhere (mostly in me). Now I just put it on the dress form, I can walk around it and really can see from al sides if it looks the way I intended.
At the moment I'm making quite a complicated jacket that I wouldn't be able to fit untill I've sewn about 30 patternpieces together. I used to dread that, imagine having to take that in or even worse make it a bit bigger. Now I feel more confident, because I just finished one front panel and just pinbed that on the dress form, this way I can get a good idea of the size and if need to make some adjustments before I've put the whole thing together.

I must say that my figure is very similair to the dress form's shape. I think that if you're body shape doesn't suit the standard patterns you're probably better of making your own dress form (I've seen links for this on Patternreview).

Anyway my advise is to have a look around in local adds and stuff like that, I found that there where quite a few people who had a dress forms hanging about that where hardly ever used.
At least you can try it without having to feel to badly if you decide that it's not for you.

Like I said I'm not an expert, but I hope it helps a little bit!


KitnRose


Member since 6/18/03
Posts: 2135
Skill: Intermediate



Date: 1/5/05 11:08 AM

(deep breath) Ready for a long reply?

The simple answer is: it depends. Yeah, I hate it when people tell me that. But it's true! Which dress form you get will depend on what you want to do with it, how much you're willing to spend, your body type, and what type of people resources you have around you. From what I've seen, dressforms come in four types, each with their pros and cons.

(1) Super-delux, made for you Forms
Description: Cloth forms that are custom made for $500 or more. You send your measurements, they make then send the form.
Pros: Well, supposedly the form would be an exact duplicate of you, so it would be great for precision alterations. Also it looks terribly professional. Since it's cloth, clothes can be pinned to it.
Cons: If you have that much to spend on a form, then great ... but I don't. It has no way to change with you and really can't be used to make stuff for others.

(2) Duct Tape Double (DTD) or other home-made form
Description: A friend mummy-wraps you in duct tape or paper-mache, depending on the type. In the end you have a perfect copy of yourself.
Pros: Hey, it's you! Excellent for precision alterations. Also you can chose just what parts of yourself to have duplicated so you can have a pants form, just the torso, I guess even full body if you're really up to it. And you can't beat duct tape for price. And, while it can't change with you, it's not hard to make a new one.
Cons: If you want a stand, hem guide, ability to height-adjust ... you have to make it. Some have commented that pinning to the dress form is tough and gets sticky all over the pin. It's also not much good for fitting to others. And, unless you cover it with fabric, it just doesn't have that professional look.

(3) Adjustable Forms
Description: These are the forms you see in the store and on Ebay. My Double and TwinFit are the two big names, though there's many others, including the Uniquely You form which you stuff to make fit you. Antique wire frame ones would sort of fit in this catagory, but not entirely. The pros/cons mostly refer to My Double and TwinFit as those are the ones I'm familiar with.
Pros: Your dress form changes to fit (more or less) you as you change, or others near your size. The ability to adjust the height is invaluable, as is the hemguide most have. The cloth-covered plastic can be pinned to and it looks quite professional standing in a corner.
Cons: Cost is a bit of an issue as they're ~$120 no matter where you shop. Plus those dials only change so much, so unless you're shaped much like the form, it will never be an exact double.

(4) "Budget" Forms
Description: I've heard of some cardboard ones for nice and cheap - but read on.
Pros: It's marginally better than a hanger... I guess.
Cons: If price is that much of an issue, make a DTD. Actually, just make one anyway as it's a great option. Getting a budget form is like getting a $30 new sewing machine - pointless.

So which option would I recommend? Really I think you need two dress forms if you're a serious seamstress, a DTD for precision fitting and a TwinFit for everything else. However if you just want one of the two, evaluate what you'll be using it for. I'm pretty good at eyeballing adjustments, do a good amount of sewing for others, love to see my creations pinned to a form, and have trouble making even hems. Thus I have a TwinFit. If you're more into the precision fitting side and can do without the others, then get a friend to mummify you in duct tape.

Finally, where to buy ... Honestly I found that Ebay had no better deals than Hancocks. But if you do find a good deal on line, first go play with the model in a store. The TwinFit and My Double forms appear nearly the same but there's really no comparison - the My Double form is flimsier, harder to adjust, and has cheap glue holding the fabric to the plastic. I'd also be wary of those older cloth adjustable forms - their presswood frame can warp after years of humidity, metal rusts, and they can smell. I've been offered one for free and have yet to accept - cool as it looks, it would take some serious TLC and would only be a display piece, too fragile to use any other way.

Hope that helps! Don't forget to check out the reviews in the Sewing Notion section, there's some good stuff there.

------
Kit
"Never underestimate the power of the right dress!" - drsue
"Hyu gots to know how to sveet tok de costumers, dollink" - Girl Genius, 11-24-08

Leslie in Austin


PR Weekend Coordinator
Texas USA
Member since 1/30/03
Posts: 2172
Skill: Intermediate

1 member likes this.




Date: 1/5/05 12:04 PM

An addendum to Kit's "Super-deluxe, made for you Forms" and "Duct Tape Double (DTD)" categories: the My Twin Dress Form. It's a custom dress form you make yourself, following the instructions from Lynda. You can buy the "ingredients" yourself at a medical supply shop (plaster cast bandages, surgical soap, cast scissors, etc), or you can buy a kit from Lynda--the kit includes everything you need and is worth the purchase price. It's a fun project to do and the result is your figure *exactly* and the product very professional, wonderful to use (can be pinned into), and looks pretty in my sewing room.

As you can tell, I love my "Bertha", and am eager to construct her lower half with the pantsform kit.

------
Leslie

Georgene


California USA
Member since 10/5/02
Posts: 2292
Skill: Expert/Couture



Date: 1/5/05 12:25 PM

Fabulous Fit has a concept I really like, as you add various bits of padding that comes with it to their form to round out to your shape. You could also adjust to someone else's measurements. I don't have one, as I have my Stockman dress forms from a long time ago. I use a muslin sloper and stuff it with polyester fiberfill to make it into me or the clients shape. But if I were going to go out and buy something now, I would look seriously at this one.
-- Edited on 1/5/05 1:26 PM --
-- Edited on 1/5/05 1:28 PM --

Nancy Anne


Texas USA
Member since 11/26/04
Posts: 179
Skill: Intermediate



Date: 1/6/05 9:46 AM

Thank you so much, ladies! I especially appreciate the links. I will be looking into all of them.

You know, I had completely forgotten that they come in cloth. Duh! Of course that would make everything easier. For some reason I was thinking solid materials only.

It seems that all of the good ones require some sort of work to get them right. I am fairly new to this city and don't know anyone well enough to ask them to mummify me. I am going to have to think about this for a while. But I have a starting point thanks to you gals. I don't feel I am flying quite as blind now.

------
Nancy Anne

Nancy Anne


Texas USA
Member since 11/26/04
Posts: 179
Skill: Intermediate



In reply to KitnRose

Date: 1/6/05 9:47 AM

Wow! Kit! Thank you so much for the long reply! That was fabulous! Now I feel more armed and ready to make a decision. I really appreciate you taking the time to type all of that out.

------
Nancy Anne

Leslie in Austin


PR Weekend Coordinator
Texas USA
Member since 1/30/03
Posts: 2172
Skill: Intermediate



Date: 1/6/05 4:38 PM

Nancy Anne, a woman I've known my whole life--an exceptional seamstress--recently did a My Twin for her daughter. Guess where she lives. :-) If you're interested, Pvt Msg me and I'll hook you two up. Dontcha love PR.com?

------
Leslie

JDpenelope


Member since 9/9/03
Posts: 1391
Skill: Intermediate



Date: 1/6/05 5:32 PM

Nancy Anne - Based on comments on this site and considering my budget, I chose Mytwin, which so far is fine, though not tested all that much, yet. Note: I had to put a bra on her and stuff it, so her bustline would more closely approximate my D cup. (My husband does a double take every time he walks by.)

------
aka Joanne. (Penelope was our cat. RIP.)
"What mother nature gives, father time takes away."
Yahoo group: Sewing-with-Industrial-Machines


Nancy Anne


Texas USA
Member since 11/26/04
Posts: 179
Skill: Intermediate



Date: 1/6/05 7:35 PM

Penelope- How funny! I had to laugh. That is one thing I am concerned about- the little posture variations that I have. Measurements are one thing, stance is another.

------
Nancy Anne
Printable Version
* Advertising and soliciting is strictly prohibited on PatternReview.com. If you find a post which is not in agreement with our Terms and Conditions, please click on the Report Post button to report it.
Online Class
The Technique of Underlining Garments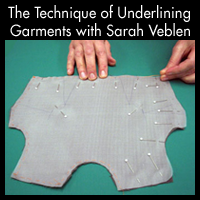 Online Class
Understanding Interfacings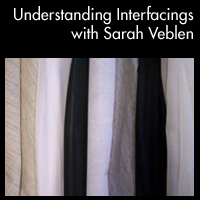 Jalie 2921

by: lacroise1
Review
Sewing Workshop Hudson Top & Pants Pattern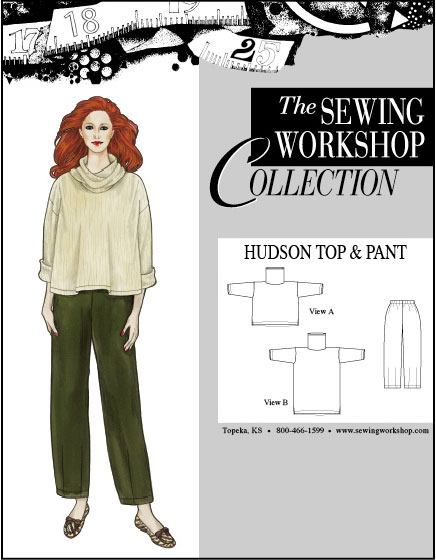 Pattern Details
Fanny Pack or Purse Paper Pattern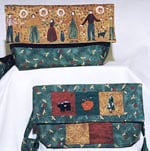 Pattern Details
McCall's 6751

by: MinaLMcGra...
Review