lakaribane


Beginner
HAITI
Member since 7/23/07
Posts: 2241





Date: 11/4/10 9:00 PM

I've decided that V1161will be my Bday dress (it's in about 6 weeks) and, muslined the dress in some crepe back satin someone gave me.

I know there are very few reviews of this dress but I'm hoping other members made it or at least muslined it and have valuable input.

The real fabric will be red poly crepe lined with whatever poly lining I find locally.

Anyway, I'm Petite with Narrow Shoulders so I altered the bodice by making the armscyes size 6 and the rest, including shoulders, in size 12. Shortened btw bust and waist by 2,5 cm/1 in, my new standard.

Had to tweak the back as it gaped horrendously but that's not the point.

I decided to try leaving the skirt as is since the two Petite reviewers here said it was a short skirt.

My hip depth, however, is 18 cm, so about 5 cm or 2 in shorter than the standard hip depth. This means that the curved seam of the back skirt portion cups just bellow my behind in a very noticeable way.

If I remove the 5cm/2in at what I imagine is the hip by pinnnig them out, the seam falls right on the curviest part of my behind BUT I feel so much better in the skirt.

As is, I feel like I'm about to sit in a narrow swing, if you can visualise it.

So, questions: 1) Anyone who is regular height/length who made this, WHERE does the seam fall for you?

And 2) Shortening this tricky back skirt. There are little square markings on two of the pieced back skirt pieces and one on the wraparound front and back skirt piece. The hip is only mentioned on that last piece.

I'm thinking of aligning all the pattern pieces on my graded cutting mat and marking the 5cm/2in to take out on all of them, keeping the grainlines straight. Is that the right way?

I'm taking the difference out in two pleats, btw. I don't think a giant 5cm/2in would work. In fact, I'm a bit scared of the shape the pattern pieces will take after I do this.

And 3) STAYSTITCHING: Because of the shape of some of the back pattern pieces, several of them have curved edges = on the bias. Should I go crazy and staystitch to death or would that be counterproductive?

For example, the front+back skirt piece has to be clipped to fit the upper back skirt pieces. Would staystitching interfere with that?

Any help is appreciated.


------
Fashion Maté, where I blog about what I (eventually) sew : http://fashionmate.blogspot.com
Addicted to Pinterest? Me too! : http://pinterest.com/lakaribane/

ryansmumAria


Advanced
California USA
Member since 7/29/05
Posts: 717





In reply to lakaribane



Date: 11/4/10 9:19 PM

The sling comparison is very funny!
Oh, my, you must have a perfect bod to wear this dress and a flawless backside!. I have no advice but would love to see the finished garment.

------
"I am still learning" ~ Michelangelo
~~~~~~~~~~~~~~~~~~~~~~~~~~~~~~~~~~~
I finally have a blog!
You can visit it at
www.zigzagthesewingrag.blogspot.com



nicegirl


Intermediate
District of Columbia USA
Member since 5/10/06
Posts: 1726



Date: 11/4/10 9:47 PM

I am not anywhere near scientific enough to answer your questions. ;-) I made it out of the envelope, for the most part. I am short (5' 1") but I have a long torso and the back seam cups my booty. I like the look, but it is a lot of booty. I didn't staystitch except at the front skirt corner, and didn't have any trouble easing those princess seams on the skirt.

------
http://theslapdashsewist.blogspot.com
=================
2007: purchased 115+, sewed 105+
So close to parity, yet so far

Trying again in 2008
Yards purchased: 133
Yards sewn: Somewhere around 95

2009? I give up

no7262


Beginner
New Jersey USA
Member since 6/5/09
Posts: 1342





In reply to lakaribane



Date: 11/5/10 7:42 AM

What a beautiful dress! Sorry I have no answers for you, but I am sure you are going to look amazing in this dress! Can't wait to see pictures of it finished! BTW, I hope you have a wonderful birthday!

Nora :)

------
Nora :)

fiddlinglizzie


Advanced
Illinois USA
Member since 4/20/09
Posts: 466



Date: 11/5/10 8:05 AM

The following may help you with your wonderful project. And Happy Birthday!

First, sit in it. You can baste the skirt section with the cuts you want to take, but don't cut any fabric away. No matter what you do, you have to test sit.

Then look at the fabric, and ask yourself, "has this configuration caused the back of the skirt to look like it's sprung?" Or, perhaps better put, do the back sections look pulled and do they retain that shape of the sitting rather than springing back to a more appropriate standing shape?

I've found that poly blends and rayons can deform permanently if the backside of the skirt is too tightly fitted to my back parts. And I've got no backside to speak of. I've never had jeans that fit to my backside without a bunch of open space back there when standing. New or not, all pants hang off my back like they need to be filled with something, and that something isn't there at all.

If I take in too much, I then have a bagginess that doesn't go away because the fabric permanently deforms by being stretched too much by my sitting.

If you staystitch, and if I am understanding the question properly, would that make the bias give that allows the skirt to stretch a bit when you sit, no longer stretch to the fullest capability that is allowed by the bias? Staystitching can prevent stretch that you need from happening. You have to decide whether you'll take away that stretchiness or not. For me, that answer is most always trial and error.

I think that if you stay stitch as you describe, you could lose the give that is provided by the bias configuration that the cutting and sewing up allows.

Now, I've not made this dress. I've made a few that have similar configurations to what you are doing. I just try to get the most 'give' that the bias cutting configuration in that section of the pattern, and thus would move the place where the bias comes into play up or down accordingly, or otherwise adjust so that you have the forgiveness and springing back that bias gives where you want that stretching to occur. I try to get the most stretch and spring back, without permanent springing out, whenever I make a fitted dress.

I hope this helps.
-- Edited on 11/5/10 8:10 AM --

lakaribane


Beginner
HAITI
Member since 7/23/07
Posts: 2241





Date: 11/7/10 9:13 AM

@ryansmumAria : thank you! I started the bday dress tradition for my 20th birthday aka First Sewing Madness and, though I didn't keep it up every year, now that I'm sewing regularly again, I decided this is the one sewing tradition I need to keep!

@nicegirl: I don't know if I told you this at the time but cherry prints and polkadots are my FAVORITE prints ever! so you dress KILLED me, it was so cute. I even favorited your blog post/review.

@Nora : Thank you! I think the dress is going to boost my morale exponentially, LOL!

@fiddlinglizzie: You advice is spot on and actually one I apply to RTW. Why didn't I recall this? Maybe a mild case of magical thinking. I keep wanting patterns to fit out of the envelop and that's not rational, LOL! Thank you for bringing me back to earth.

I'm going to try a few things and let you know. As it is, folding out the 5 cm in the skirt pattern gives me weirdly shapped pieces. And I'm not good enough at math to figure it out. I may have to keep the skirt as is. Maybe just shorten the hem.

------
Fashion Maté, where I blog about what I (eventually) sew : http://fashionmate.blogspot.com
Addicted to Pinterest? Me too! : http://pinterest.com/lakaribane/
Printable Version
* Advertising and soliciting is strictly prohibited on PatternReview.com. If you find a post which is not in agreement with our Terms and Conditions, please click on the Report Post button to report it.
Online Class
Bust Adjustments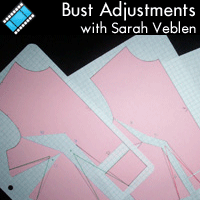 Online Class
Leather 101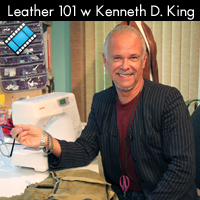 McCall's 6640

by: DesignsByD...
Review
NECKLINES AND DRAPING - A CD Book by Kenneth King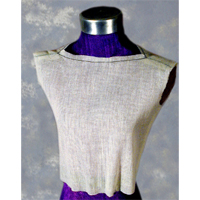 More Info
You Sew Girl Baguette Pattern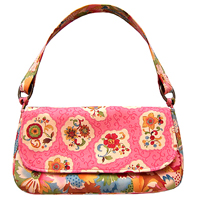 More Info
BurdaStyle Magazine 02-2013-127

by: squirrelly...
Review