ryansmumAria


Advanced
California USA
Member since 7/29/05
Posts: 717



Date: 11/4/10 9:14 PM

I really admire all those pictures everyone takes of their garments and then posts them in the gallery. AND then when someone actually takes the time to do a tutorial - I'm awestruck!

I sew everyday and have made a whole lot of great stuff but I just won't take the time to fill out all the questions and then I can't recall all the little changes so I am very impressed when one of our members does all that. THAT'S A LOT OF WORK! and I really do appreciate it.

Maybe one day, I, too, will post pics.


-- Edited on 11/4/10 9:16 PM --

------
"I am still learning" ~ Michelangelo
~~~~~~~~~~~~~~~~~~~~~~~~~~~~~~~~~~~
I finally have a blog!
You can visit it at
www.zigzagthesewingrag.blogspot.com



ElizabethDee


Advanced Beginner
New York USA
Member since 12/27/06
Posts: 710



Date: 11/5/10 8:32 AM

dear Aria,
You are already so generous with your time! you always supply helpful information -- often very detailed -- when people ask questions, and i have benefited a great deal from your tips. thank you for what YOU do. i know i am not the only one who really appreciates it.
Elizabeth

Michelle L


Intermediate
Missouri USA
Member since 1/20/08
Posts: 1301





In reply to ryansmumAria



Date: 11/5/10 8:35 AM

I really appreciate all the knowledge that you share here on the site.

I wish I were better at taking photos, too. But I know that it's just because the camera is allll the way downstairs...and it's not charges...and I can't find the cord to download the picture because the cat has stolen it again....

But yes, I agree...I do appreciate when people take detailed photos, but...I appreciate just as much a detailed description sans photos.



------
Michelle

http://cheapandpicky.blogspot.com/

Margasweet


Advanced Beginner
Member since 2/15/05
Posts: 817



Subject: Whats your excuse for not posting pics in the gallery? Date: 11/5/10 10:17 AM

I'm certainly glad to hear that I'm not the only one who doesn't post photos!

It's hard to find someone to take the picture of me, then I'm slow & cautious when downloading into the computer because I do it so seldom... but the blockage is that I don't use any of the online photo sites. Somehow don't feel comfortable with the idea. Don't know if there's any way to get a photo into a review without Flickr...

But Michelle, thanks for saying that you appreciate a description without a photo. I haven't done reviews lately because so many people say they don't look at a review if it doesn't have a picture. Maybe I should start reviewing again.

------
2007 fabric in: 7 1/2 yards; sewn: 7 yds +1/2 yd
2008 fabric in, 23 yards; sewn 20 yds; given away 6 yds -3 yd = -2 1/2 yd
2009 fabric in 41 1/4 yds, sewn 29 yds, given away 22 1/2 yds -10 1/4 = -12 3/4 yd
2010 fabric in 91 1/2 yds, sewn 27 yds, given away 1 1/2 yds; +63 yd = +50 1/4 yd
2011 fabric in: 55 yd.; sewn: 21 yd; given away: 20 yd +14 yd = +64 1/4 yd
2012 fabric in: 60 1/4 yd., sewn 25 1/4 yds, given away 16 yds, thrown away 3 yds scraps; UFOs completed: 7 +26 yd = +90 1/4 yd
2013 fabric in: 28 yds; sewn 25.7 yds.; given away 5 1/2 yd.s; projects 8, UFOs 4 -3 1/4 yd = +87 yd

2014 fabric in: 40.5 yd
2014 fabric sewn: 19 yd
2014 fabric given away: 8 1/2 yd
2014 projects completed: striped maxi skirt, bl/wh maxi dress, brown/turquoise sweater-knit tunic, rose print rayon dress S1587
2014 projects started: turquoise tank dress, tank dress,
2014 UFOs completed: 9 (5 small gift bags, pieced & quilted table runner, blue/wh maxi dress, silk infinity scarf, blue squares sm. quilt)
so far this year: +13 yd. = must do more sewing!

jilly cooper

Advanced Beginner
International AUSTRALIA
Member since 2/15/08
Posts: 500





In reply to Margasweet



Date: 11/5/10 10:26 AM

Personally, I am too computer challenged to even work out how to do the photo thingy, maybe that's one reason I don't review.

I love and really appreciate all reviews. I never start a pattern until I check to see if a review is done - with or without photos - they are all very helpful to me.

I read quite a lot of reviews and can understand why someone doesn't include photos - I don't mind at all.

Photo - or not - reviews are very generous and I will always have a read.

Vintage Joan


Intermediate
Ontario Canada
Member since 7/16/07
Posts: 10668





In reply to ryansmumAria



Date: 11/5/10 11:06 AM

Quote:
and then I can't recall all the little changes


This is a good point -- when I don't make some notes on my sewing experience with a pattern and then delay writing the review, it's way too hard to write the review later. Several times this past year I've sewn something and taken photos, and then haven't written the review soon enough. Oh well. I guess this is where it helps to make the same item again and review it right away (and possibly include the photos of garment #1).

------
my shield and my very great reward ~ Gen. 15:1



chicaem29


Advanced Beginner
New York USA
Member since 3/4/09
Posts: 1711





In reply to Margasweet



Date: 11/5/10 11:18 AM

Quote:
I haven't done reviews lately because so many people say they don't look at a review if it doesn't have a picture. Maybe I should start reviewing again.


To be honest, I tend to only skim the reviews in the gallery, which have to have pics. BUT, that's because I'm looking to see if there's anything that piques my interest that wouldn't otherwise. When I'm searching for a review of particular pattern, I'm happy to find any reviews, whether there's a picture or not, so a review without a picture can still be quite helpful. Sometimes a review that originally had pictures doesn't anymore because the links are broken, so in the long run it doesn't matter. I should follow my own advice - I actually have a few reviews I've written, but are still sitting as WIPs because I don't have pics. I should just publish them anyway so that someone can find them helpful.
fiddlinglizzie


Advanced
Illinois USA
Member since 4/20/09
Posts: 466



Date: 11/5/10 11:23 AM

I'm afraid.

Very afraid.

My apartment is a mess, so any pics that would show my clothing projects completed would necessarily show the mess.

Which would make anyone viewing the pics afraid.

Very afraid.

And since Halloween Scariness is only a good and nice thing one day a year, that kind of fear is really more nasty than nice.

Which would make me Prime Suspect on the "Naughty" list, and Santa won't give me anything other than a nasty, naughty-appropriate lump of coal.

An oil well would be nicer, but if I am on the Naughty List, there won't be an oil well, nice or not, in the cards, so to speak. Of course, all those oil wells that are blowing up, leaking and otherwise causing massive destruction doesn't seem to put anyone owning them on the Naughty List, because those well owners just keep going like the Energizer Bunnies of Drill Baby Drill.

But I digress.

I just don't want anyone to know this messy condition and how really bad it is, because I don't want to offend. Or be found out. Or have the mess public information.

Anyway, that's my story and I'm sticking to it.

Forget what you've just read about how messy my home is. Santa might be learning of it if you keep it in your mind.

And I don't want coal.

I want an oil well. A well run, nice and clean oil well.

I'd take a bunch of solar panels that would pay back to the grid if that would be possible--and would be better for all of us anyway. It would power my sewing machine. It would be nice.

If that fails, let Santa know I'd like a serger.

Just don't tell him about the mess around here.

KathySews


Advanced
Michigan USA
Member since 10/1/06
Posts: 3986



Subject: Whats your excuse for not posting pics in the gallery? Date: 11/5/10 12:04 PM

I really do appreciate the pattern reviews and photos. I am a petite plus so I love seeing how a pattern looks in "real life" on a similar figure type. Brief reviews are fine with me. I am looking for a visual of how it looks. My body type has its own fit issues, so details do not matter much to me. I know I must tweak the pattern a lot. Does this make sense?

Unfortunately, I do not reciprocate - mostly because I do not take photos. ETA: but I have 2 I do plan to photo soon.
-- Edited on 11/5/10 12:05 PM --

Michelle L


Intermediate
Missouri USA
Member since 1/20/08
Posts: 1301





In reply to chicaem29



Date: 11/5/10 12:21 PM

Quote: chicaem29
To be honest, I tend to only skim the reviews in the gallery, which have to have pics. BUT, that's because I'm looking to see if there's anything that piques my interest that wouldn't otherwise. When I'm searching for a review of particular pattern, I'm happy to find any reviews, whether there's a picture or not, so a review without a picture can still be quite helpful.


This is what I do, too.

If I am just looking at reviews for the sake of seeing what is new out there...then I do default to the gallery.

However, when I am ready to embark on a pattern that is new to me or I have questions about it, I search for that pattern and read every single review..photos or no.

Also, I find explanations of techniques...whether in the message board or in the review...to be helpful whether or not there are photos.

------
Michelle

http://cheapandpicky.blogspot.com/
Printable Version
* Advertising and soliciting is strictly prohibited on PatternReview.com. If you find a post which is not in agreement with our Terms and Conditions, please click on the Report Post button to report it.
Online Class
The Contemporary Couture Jacket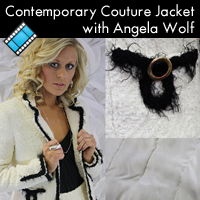 Online Class
Beginners Guide to Sewing Jackets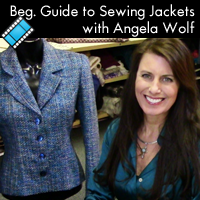 Ottobre Woman Magazine 05-2007-01

by: kidmd
Review
You Sew Girl 200mm Chunky Frame Purse Pattern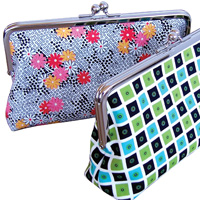 More Info
Sewing Workshop Now & Zen Shirts Pattern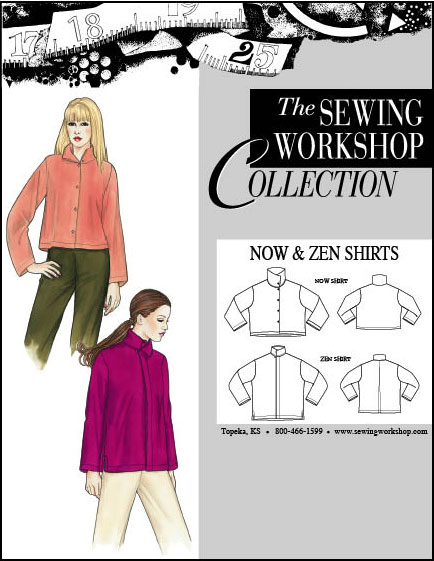 More Info
Self Drafted Pattern 222944-1001

by: vanessamak...
Review