jannw


Intermediate
Washington USA
Member since 9/3/06
Posts: 8552



Date: 11/17/10 11:33 PM

94% of my union recently voted to go on strike. Negotiations are restarting tomorrow but it is not looking hopeful, judging by past offers. The last time this union struck, it lasted for about 4-5 months, so short of crossing picket lines, which may not be an option, it's looking like retirement may be my best way to go.

I've been making lists of things I want to do in retirement, but now that the time maybe here, I don't know if I'm ready.
I should be OK finacially and not being in a store everyday will certainly help curtail excess spending. And I have enough stash and machines to keep me quite awhile!

If you have retired early, are you glad you did so? Are you finding enough to do? How did you deal with the medical insurance issue? That is my major sticking point, as COBRA is not an option.

Any suggestions, ideas are very welcome.

------
2009-113.25 yds
2010-115.5
2011-80.25+30+donated
2012 86.3 yds..
2013 21.0
Everyone who sews seriously has a stockpile of fabrics, because it is natural to purchase more than can be sewn in any one season" Singer, Timesaving Sewing, 1987



marec


Intermediate
Member since 5/11/08
Posts: 4296





In reply to jannw



Date: 11/18/10 0:21 AM

First off, I wish you the best whatever you decide to do. I retired at 55 and am very glad I did so. I am very busy, and surprisingly, not really missing being around people every day. I am quite happy to meet with friends from time to time, and to teach riding lessons once a week, and to attend a weekly study meeting. My DH and I have traveled a lot here in North America, and would like to spend some time studying in Mexico.

Medical insurance continues to be an expense which rises each year. Part of our insurance is paid for, which is the ONLY way I could have done this.

I had saved a bit of extra through private accounts and have spent 1/2 of it so far on planned purchases. Spending that much cash was shocking but your mindset must change and you need to use parts of your savings to live on.

Work the numbers and spend some time listing what you want from life and how you can get there. Good luck!

------
my blog: http://kf-biblioblog.blogspot.com/
Sewing through my pattern stash-145
completed.

Coconuts


Intermediate
Michigan USA
Member since 12/2/09
Posts: 1360



Date: 11/18/10 0:38 AM

My mom got fired over a year ago. She looked for a job, but at this point I can't even tell you how many times I've heard "I don't know how people have time to work".

But she's always been covered by Dad's health insurance. Would you still be eligible for Union coverage?

Miss Fairchild


Advanced
USA
Member since 8/24/02
Posts: 7936





In reply to jannw



Date: 11/18/10 0:48 AM

I retired at 50 and have loved every minute of it. I've also learned to live off one third of my previous income. I buy things in bulk, freeze everything that can be frozen (you'd be surprised as to what you can freeze!), have a garden every year, and have learned to make do. I have found lots to do; mostly making quilts for a hospice center near me and now teaching classes.

Fortunately for me, I have DH's medical insurance, but I don't have any serious health issues, I don't take prescription meds, and I visit the doctor once a year, so I think sometimes I don't need it. If the medical insurance should change, I'll revisit my thinking if I do need it, and will probably get only accident insurance.

------
"Play the cards you are dealt, but choose who is sitting at the table"..AARP magazine

SEE MY ETSY SHOP HERE: http://www.etsy.com/shop/AuntMaymesAttic
My blog: http://auntmaymesattic.wordpress.com/

Tall Mary


Advanced Beginner
Nevada USA
Member since 12/7/04
Posts: 534



Date: 11/18/10 1:25 AM

I retired in my mid-50s because of health issues. I am covered by my husband's health insurance but still have many out-of-pocket expenses because of the many medications that I take. I would have rather worked longer so that I would have had more money put aside as well as a better pension. If you can stand it I would advise you to continue working full-time as long as you are in good health. I don't think you can ever have enough money in retirement. My husband is still working full-time at 66 and will probably need to continue for awhile. He is in good health but does envy me not having to work for a living. I definitely spend less than I did before on everything. I cook more meals, go to matinees only and use coupons whenever I can. I have a hybrid car which saves me lots of money on gas. It is nice to have time to spend with other retired friends as well as time to take care of myself after so many years of working two jobs and taking care of my family.
Kathy

------
Sewing and reading about sewing are daily pleasures.
I hope to use up lots of stash in 2013.
2011-Sewing from Stash-SABLE


EleanorSews


Advanced
Michigan USA
Member since 7/26/07
Posts: 4515
Board Moderator



Date: 11/18/10 1:53 AM

The two biggest concerns I have had about early retirement are (1) health insurance and (2) have we put enough away since I am 10 years younger than DH. As someone else said, "I don't know how I ever had time to work".

My sister took a buy-out and retired early. She is very busy doing stuff she loves: 2 tennis leagues Sept thru May, golf leagues, and volunteering at her church consume a great deal of her time and keep her pretty busy. She redecorated her huge family/breakfast room. She has done the Master Gardener thing and volunteers time for that.

I guess it depends on the person. Most of the people I know who are retired, many of whom retired early, seem to have more to do than there is time to do it.

Re health ins. My sister has great retirement benefits. As self-employed folks, I do not qualify for medicare so I am stuck with BC BS individual coverage which provides so little in comparison to what our group policy at our office offered but I am no longer a group and do not yet qualify for Medicare which DH has plus a BC Medigap policy. His stuff is covered up the wazoo. Mine, not so much.

We also work with an independent financial adviser. He does not try to sell us stuff. We discuss major purchases and the best way to handle them based on our personal retirement assets and DH's Social Security. It is very helpful and one of the best decisions we have made.
-- Edited on 11/18/10 1:59 AM --

------
"We don't see things as they are, we see them as we are." Anais Nin

"Attitude is the difference between an adventure and an ordeal." unknown

Sewinglady1947

Advanced
Member since 4/28/08
Posts: 980





In reply to jannw



Date: 11/18/10 7:31 AM

About age 57 I was laid off and about a week later my husband was in a work related accident. I was unable to work because he required about 9 months of care. He had to retire on disability so I guess my venture into retirement is different than most. However I don't know how I ever had time to work. I love not working and still can't find the time to do all sewing and embroidering I would like to do.Insurance for most is the biggest problem about retiring. I have seen this with most of my friends. My husband got to keep his coverage, which is cheaper than if we had to buy it somewhere else. Good luck with whatever you decide. I believe anyone with hobbies, especially sewing, never gets bored.

------
sewing grammy

Peggy L


Advanced
Tennessee USA
Member since 4/8/02
Posts: 5086





In reply to jannw



Date: 11/18/10 8:10 AM

My story is a little different, but I recently divorced and retired at 60. (worked for the ex-DH). Health insurance is always the biggie!!! I chose to go through AARP simply because it is such a big group that I thought I could get a better rate. I did but I also have high deductible - $6,000. I went that route because it is more affordable and I have always been very healthy. But, you have to be prepared to pay that $6,000 if necessary. The ex is self-employed so health insurance has always been expensive.

As far as being bored - NO!!! I have taken an extended road trip (5 months) and relocated to TN near one of my kids. I always seem to have things to do:):) I am not a "shopper" so that hasn't been a problem. If I do decide to work again, it will be some type of temporary or "fun" job even though I know the $$$ won't be great. Would something like that be an option? After the first of the year, I hope to find some volunteer opportunities. What about classes you have always wanted to take? Sewing a new wardrobe? Other hobbies? Exercise program? Local Y?
-- Edited on 11/18/10 8:15 AM --

------
www.thereisjoyadventures.blogspot.com

KathySews


Advanced
Michigan USA
Member since 10/1/06
Posts: 3967



Date: 11/18/10 8:11 AM

Start shopping for health insurance now. Check out aarp.com and possibly your state web site.

Things I would have done if I would have had more notice (my company went bankrupt)
Start watching your expenses and spending with an eye on what your income will be.
Pay off anything you can.

If you will be fine otherwise, go for it. Freedom from all that negativity that must be in the air if there is strike talk, is liberating.

Know there is definitely an adjustment period as you go from having a schedule to open time. Feeling lost at first is not unusual. I found that the day would go by without doing anything. Personally, I do better if I get up and get dressed, and have a goal list (no more todo lists for me).

Good luck.

no7262


Beginner
New Jersey USA
Member since 6/5/09
Posts: 1342





In reply to jannw



Date: 11/18/10 8:12 AM

Jan,

I think that you might really enjoy being retired. You could get a part time job if you wanted. You can volunteer your time. You can sew up a storm. Talk long walks.... Gourmet cooking, gardening, singing, dancing! It's time to enjoy life and all it's offerings!

There are so many groups that you can be a part of. Go on to Meetup.com Type in your zip code and see what meet ups are in your area.

Good luck to you with what ever you decide to do.

Nora :)

------
Nora :)
Printable Version
* Advertising and soliciting is strictly prohibited on PatternReview.com. If you find a post which is not in agreement with our Terms and Conditions, please click on the Report Post button to report it.
Beginners Guide to Sewing Jackets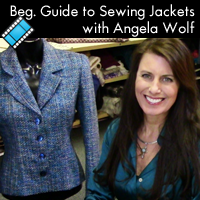 Restyling with Exposed Zippers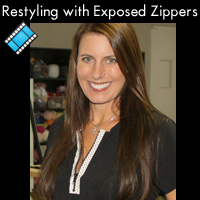 Other Alex & Anna Winter PJs

by: froggiegir...
Review
Victoria Jones Collection Busy Diva Apron and Star Potholder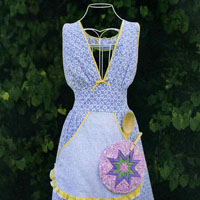 Buy Now
Sewing Workshop Salsa Blouse Pattern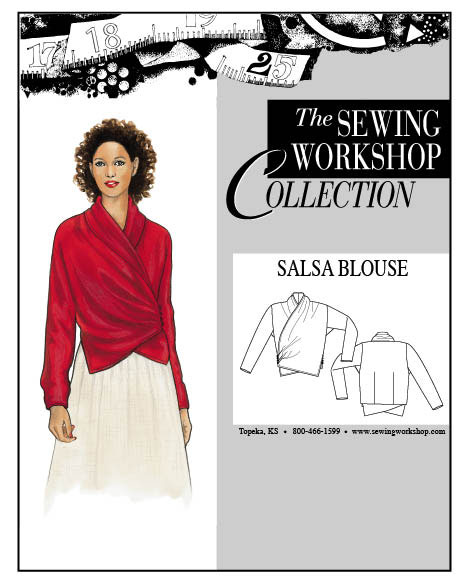 Buy Now
Vogue Patterns 8873

by: Karen Carr
Review