Najay

Member since 12/9/10
Posts: 1



Date: 12/10/10 0:36 AM

I'd like to buy a Bernina 830e, I'd love to hear from the all,especially the owners of 830e.ur help is apprecited.

karen149


California USA
Member since 3/4/05
Posts: 3978
Skill: Intermediate



In reply to Najay

Date: 12/10/10 1:11 AM

Hello and welcome! There is a section where user reviews are posted for those who want to read up before making a purchase. There are several reviews of the 830E

here.

Have you had a chance to sew on one? What do you think of it?

LuceLu


New York USA
Member since 8/4/06
Posts: 1684
Skill: Advanced Beginner



Date: 12/10/10 6:21 AM

Is this your first machine? What kind of sewing do you do? This is a very expensive machine. If you are really bowled over about embroidery, one of those professional 6 or 10 needle embroidery machines might be a better idea/deal.

I know someone with the 820. The bobbins are unique and kind of expensive (as well as the feet). Also, you should really be close to a dealer because these machines require lots of dealer classes to get learn how they work and to get the most out of them. If you do, you should find out if your classes require you to take your machine to the shop--they are very heavy and bulky. Any updates need to be done by the dealer as well because they have to make adjustments.

You must be sure to use a single needle plate and 1/4" foot for peicing as the "footprint" is quite wide and difficult to get an even 1/4" seam without those tools.

This machine is the highest end for a home sewing machine. Professional machine have much less cost and I think are hardier/less sensitive. If you have other machines at home, this may be too much.

That said, there are plenty who have this machine, love it like nothing else and belong to their 830 club at their local dealer and make all sorts of lovely projects. I just felt I should give some cautionary questions as it is very costly and I know almost no one that does not finance it (why go into debt if you don't need to?). If it turns out to not be a good choice, it is hard to sell it and get your money back as the warranty does not transfer. Also this month is not a good month to purchase electronics. Wait another 30 days and see if you still have 830E fever. (I would wait until end of January).

------
Be true to yourself. Push your boundaries. Do everything with love in your heart and a grin in your head. Move a little, eat good food, enjoy good health. Spread sunshine.

annenet


Virginia USA
Member since 8/2/03
Posts: 3922
Skill: Advanced



Date: 12/10/10 8:02 AM

I'm guessing you've heard about Bernina's 48 month no interest financing. Bernina does run financing deals frequently.

If you are an experienced sewing this might be the machine you want. It does require a lot of space. If you are just beginning this would probably be overload.

As this machine has been out a year I've heard the initial bugs have been worked out. Also, contrary to an earlier post, this can be updated via the web. That's one thing the 820 and 830E can do that the other Bernina machines can't.

------
So many projects, not enough time
At my house in VA:
Bernina Activa 220, B580, B790
Singer 201-2, 221, BL Enlighten, BL Sashiko, BL Cover Stitch, Consew 75T

At my Lake House in PA:
Bernina Artista 165E, Singer 503A, BL Evolution

http://sewingtechie.blogspot.com/

SouthernStitch


USA
Member since 8/24/02
Posts: 11898
Skill: Intermediate
Body Type:




In reply to Najay

Date: 12/10/10 9:17 AM

First timer to Bernina - embroidery or sewing or all three? I too would caution you on such a machine for a first timer. May I ask what's making you lean toward that machine in particular?

I have the 730E and love it. It was a huge investment for me, but it fits my needs perfectly (size, great close by dealer) and I do love the way it sews and embroiders. The Bernina's do have some very fine engineering, which is one reason I went with that brand for a combo. The learning curve I found wasn't nearly so steep as I first thought it would be - but Bernina does have excellent education. But then, I've machine embroidered for a few years on another machine.

As for obtaining a professional machine, yes, you could probably get a 6 needle machine and a separate sewing machine for less than you'd likely get the 830. Personally I wouldn't do that, because I like the combo aspect, and I'm not going into business. If I could afford and had room for the 830, I would still get that over a pro machine. But, it all depends on your space, and what you plan to do with it.

That said, Bernina is having a one day only 48 month interest free financing program, which I believe is happening on the 18th. But, the dealers typically do not discount the machines much with this type of financing. The dealer has to pay the financing that you don't pay. And, this isn't just for Bernina. Someone who works for a Brother dealer told me about this first, before I found out about it being that way for Bernina too.

------
Bernina 780, and 530
Viking Opal 690Q
Babylock Evolution
Singer 403a

When life gives you green velvet curtains, make a green velvet dress.

annenet


Virginia USA
Member since 8/2/03
Posts: 3922
Skill: Advanced



Date: 12/10/10 10:05 AM

Actually my dealer has it on sale and is doing the financing. I got pretty good financing on my 630E with the BSR promotion and the 30% off sale at the time. But I will as this is a huge dealership - however their service is specific to the store. I get a big welcome anytime I come in.

------
So many projects, not enough time
At my house in VA:
Bernina Activa 220, B580, B790
Singer 201-2, 221, BL Enlighten, BL Sashiko, BL Cover Stitch, Consew 75T

At my Lake House in PA:
Bernina Artista 165E, Singer 503A, BL Evolution

http://sewingtechie.blogspot.com/

SouthernStitch


USA
Member since 8/24/02
Posts: 11898
Skill: Intermediate
Body Type:




In reply to annenet

Date: 12/10/10 12:01 PM

Yeah, I would think the larger dealerships get better pricing.

I got 25% off, and there was no talk at all of how are you going to pay. Then when I went to pay for it, I decided to use the Bernina financing, and the owner seemed a little irritated saying *She's

financing

after I already gave her the cash sale price?*

But, she must have realized her mistake in not asking cause she was genuinely nice as could be to me after that. I paid $2730 less with the sale price. And she's let me use the 25% off coupon twice now (multiple feet each purchase), and you're only supposed to use it one time, for one accessory.

I wonder if Bernina reduces what the dealer pays if I pay it off early? One lady got a letter in the mail from Bernina saying they would reduce her amount owed by $100 if she paid the balance in full a couple of months before her final payment!

And another reported sending the receipt for her machine to Bernina, with the coupon, saying her dealer would not honor it unless she paid retail price, and she got a $100 check from Bernina.

My dealer honored the coupon, even with the sale price.

------
Bernina 780, and 530
Viking Opal 690Q
Babylock Evolution
Singer 403a

When life gives you green velvet curtains, make a green velvet dress.

CJ Tinkle


Arkansas USA
Member since 2/5/06
Posts: 1091
Skill: Intermediate
Body Type:




Date: 12/11/10 5:42 AM

I wonder if she's speaking of the original 830e? The new 830 isn't typically referred to as the 830e.

------
Bernina B740 ✂ Bernina Artista 630 ✂ Bernina Aurora 430 ✂ Bernina 830e Record ✂ Bernina 1300MDC ✂ Babylock BLCS ✂ APQS Millennium ✂ Singer 201-2 ✂ Singer 301 ✂ Singer 401A ✂ Singer 15-91 ✂ Custom Painted Singer Featherweight 222K ✂ Singer Featherweight 222K ✂ Original Singer Featherweight 222K (Featherweights are for sale)

Soolip


California USA
Member since 6/18/08
Posts: 2461
Skill: Advanced



Date: 12/11/10 9:12 AM

I had no idea there was an old 830e. It seems to be the convention, at least on this board, to add an "e" to its name (for "embroidery) to differentiate the new schmantzy 830 from the old mechanical 830.

threaddy


Wyoming USA
Member since 4/22/09
Posts: 2945
Skill: Advanced



In reply to CJ Tinkle

Date: 12/11/10 9:34 AM

The e stands for embroidery to differentiate it from the old 830 . Why Bernina did this is beyond me. I think CJ means electronic...but no, an e was never added to the model number ...it was always just 730, 830, 930 etc. The e definitely means the new machine. But confusion has run rampant on PR soooooooo

------
"The problem is not that there are problems. The problem is expecting otherwise and thinking that having problems is a problem." Theodore Rubin
"Life isn't about finding yourself. Life's about creating yourself." George Bernard Shaw
Dan 9:24-27

Bernina vintage and computerized, Bernina and BL sergers , BLcoverstitch (a stray Pfaff and Viking followed me home too)
Printable Version
* Advertising and soliciting is strictly prohibited on PatternReview.com. If you find a post which is not in agreement with our Terms and Conditions, please click on the Report Post button to report it.
Online Class
Pattern Work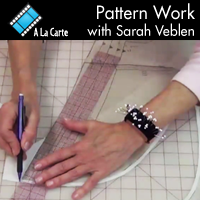 Online Class
Put it on the Bias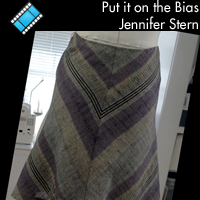 New Look 6003

by: SewWil
Review
SewBaby Casserole Carrier Pattern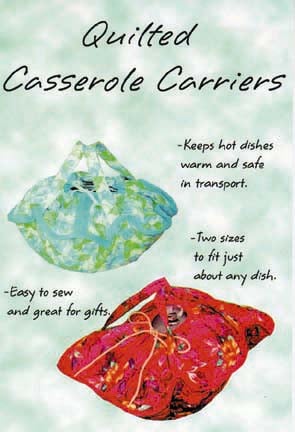 Pattern Details
Fit For Art Shirt Variations for the Tabula Rasa Jacket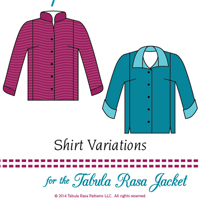 Pattern Details
Ellie Inspired Texas Rose Shirtdress

by: MayenDesig...
Review