ImListening


California USA
Member since 2/24/09
Posts: 45
Skill: Advanced Beginner



Date: 12/10/10 5:18 PM

A very nice member complemented my pattern review and ended by saying that I did not look like a beginner? I think I just sewed a simple flattering garment.

I've been sewing since Jan '09 and still feel like a beginer.

When do I know I shouild change my skill level on my PatternReview user ID?

What skills should I have before I stop considering myself a beginer? Can I still harass you on the Beginners' Forum???
-- Edited on 12/10/10 5:19 PM --

lulurose

Member since 11/4/09
Posts: 140
Skill: Advanced Beginner



Date: 12/10/10 5:40 PM

I still consider myself a beginner too, tho I've been sewing over a year. The way I understand the ranking system..It's up to us. I can insert zippers and button holes that look as good as RTW.
But, I don't branch out too often and use new sewing techniques, and the terminology still trips me up. My pattern fitting still isn't what it should be.
I'm going to remain a 'beginner' for a while longer. I appreciate the simpler answers given to newbies, since I don't always understand or find myself tripping over the terms.



dfr2010


Florida USA
Member since 3/27/10
Posts: 1780
Skill: Advanced Beginner



Date: 12/10/10 5:46 PM

I started sewing in Aug '09 ... and chose the "advanced beginner" level because it tickle my warped sense of humor. I tend to see it as an oxymoron and figured the contradiction fit me (a little too) well. Along with the oxymoronic aspect, I figure I am a beginner who routinely tackles more advanced projects (often coming here for help!).

Basically, yes ... we rank ourselves. And of course you can still ask questions here!

------
I don't really make mistakes ... I create "learning opportunities"! Murphy says: The better you match the thread to the fabric, the more likely you will need to rip some stitches out! I spend more quality time with my seamripper than I like ...
Yes, I DO love fabric!!
Happy owner of a band of Brothers: LX-3125, CS-770, CE5500 PRW, a PE-770 emb ... and now Kenmore 158.18032 and 148.12190
Blogging my "learning opportunites" at http://sewingmissadventure.blogspot.com/

minggiddylooloo


Member since 5/17/05
Posts: 2627
Skill: Intermediate
Body Type:




Date: 12/10/10 5:56 PM

There have been a few threads on this topic already, check out this thread. There is also a link in that thread to a previous contest for beginners and advanced beginners where the rules offer a general guideline on techniques that if you have mastered already you could probably bump yourself to the next skill category.

------
I'm finally a blogger!
sewming.blogspot.com

Vintage Joan


Ontario Canada
Member since 7/16/07
Posts: 12184
Skill: Intermediate



Date: 12/10/10 7:15 PM

Just to save a bit of time, here's what those links lead to, from the summer 2009 beginner/advanced beginner contest:


Quote:
We leave it to you to define your sewing level and ability, with the aid of these qualifiers:

If you think you truly are a Beginner, then you probably have no doubt about your categorization as such, and you should choose the Beginner Contest. However, if you think you may fall somewhere between Advanced Beginner and Intermediate and aren't sure whether you qualify to enter the Advanced Beginner Contest, the following list of skills will aid you in making your decision. If you've attempted and are proficient with more than 5 of the following techniques, then you're ready to bump yourself up to the Intermediate level. (Congratulations!)

A. Zippers (lapped, slot, fly, invisible)
B. Buttonholes
C. Facing
D. Lining
E. Curved seams (such as princess seams)
F. Collars
G. Set-in sleeves
H. Welt pockets
I. Sewing with knits
J. Various hand stitches, including but not limited to: hemstitch, fell stitch, hand rolled hem, catch stitch.




Just to add a bit to that, to me a true beginner is someone who's still working on getting the basics down -- how to sew a straight seam, how to prepare and cut out a pattern, how to read pattern instructions, how to sew a curved seam, how to do a basic hem, etc.

I confess I think it would be frustrating to be a true beginner on here and read reviews of jeans, lined coats, garments with lots of drafting/fitting adjustments, etc. ...and then to see "beginner" next to the reviewer's name. Occasionally people who have only been sewing for a year or whatever just have the knack for it and take off like wildfire, accomplishing what it took mere mortals like me decades to figure out. So I think "beginner" should be more a skills-based designation than a length-of-time thing. My two cents.

------
my shield and my very great reward ~ Gen. 15:1
~ ~ ~ ~ ~ ~ ~ ~ ~ ~ ~ ~ ~ ~
"Some people are so poor, the only thing they have is money." ~ Seen on a t-shirt worn by a young missionary in India

dfr2010


Florida USA
Member since 3/27/10
Posts: 1780
Skill: Advanced Beginner



In reply to Vintage Joan

Date: 12/10/10 7:20 PM

Quote:
to me a true beginner is someone who's still working on getting the basics down -- how to sew a straight seam



I'll be a beginner for life then! ROFL I thought I was getting better ... the topstitching I did yesterday emphatically says "NOPE".

------
I don't really make mistakes ... I create "learning opportunities"! Murphy says: The better you match the thread to the fabric, the more likely you will need to rip some stitches out! I spend more quality time with my seamripper than I like ...
Yes, I DO love fabric!!
Happy owner of a band of Brothers: LX-3125, CS-770, CE5500 PRW, a PE-770 emb ... and now Kenmore 158.18032 and 148.12190
Blogging my "learning opportunites" at http://sewingmissadventure.blogspot.com/

guillorypr


New South Wales Australia
Member since 3/11/03
Posts: 406
Skill: Advanced
Body Type:




Date: 12/10/10 8:09 PM

Hmmmm, maybe I should downgrade myself to beginner then as I have never done a welt pocket in my life! Just no need so far, I keep looking for projects that need it. :)

stirwatersblue


Member since 12/13/08
Posts: 4521
Skill: Intermediate
Body Type:




In reply to guillorypr

Date: 12/12/10 5:11 PM

Quote: guillorypr
Hmmmm, maybe I should downgrade myself to beginner then as I have never done a welt pocket in my life! Just no need so far, I keep looking for projects that need it. :)


Hee! I hear you! I consider myself intermediate, but because I do historical costuming, I *never* do buttons or zippers or pockets, so it's been ages and ages since I've even tried any of those techniques. But I can fit a bodice like nobody's business, my hand-sewing is really nice, and I am totally comfortable with crazy things like corset boning and grommets.

To answer the OP, I remember the moment I realized I considered myself intermediate. I was looking at a pattern for an 18th century jacket, reading the description online and feeling totally comfortable with everything it was saying--none of the techniques seemed out of my league, even if I hadn't done them yet. The pattern said, "For intermediates," and I thought, "That's ME!" Practically speaking, for me it means that I am an experienced seamstress with a working knowledge of most areas of sewing, and I do high-quality work that fits me well, although I'm by no means an expert and my techniques aren't always perfect. There may be a lot of techniques out there I've never tried, but there is nothing I feel I can't try b/c I'm not ready yet. Make sense?
-- Edited on 12/12/10 5:13 PM --

------
~Gem in the prairie

WildWyoming

Member since 4/25/10
Posts: 574



Date: 12/12/10 5:25 PM

It's a subjective rating. It's as much about confidence as it is about skill because a person who will tackle any new technique and conquer it is no beginner. Some people reach the intermediate level pretty quickly because they take on any new technique necessary to sew what they want and do it well, even if it means taking undoing some seams, taking extra time, etc. That could describe some advanced beginners but once you've covered the basics and keep on advancing, you're probably an intermediate sewer. Many people stay in the advanced beginner/intermediate level for life, and that's fine. Sewing is for you, so the labels are more just to help other members get a context for your comments and questions than to rank people against each other or to imply that one must make their way up the ranks somehow over time.

RockNRoll


Tennessee USA
Member since 3/12/10
Posts: 1323



In reply to WildWyoming

Date: 12/13/10 0:02 AM

Quote: WildWyoming
It's a subjective rating. It's as much about confidence as it is about skill because a person who will tackle any new technique and conquer it is no beginner. Some people reach the intermediate level pretty quickly because they take on any new technique necessary to sew what they want and do it well, even if it means taking undoing some seams, taking extra time, etc. That could describe some advanced beginners but once you've covered the basics and keep on advancing, you're probably an intermediate sewer. Many people stay in the advanced beginner/intermediate level for life, and that's fine. Sewing is for you, so the labels are more just to help other members get a context for your comments and questions than to rank people against each other or to imply that one must make their way up the ranks somehow over time.


I agree!

------
Go Sew Something
Printable Version
* Advertising and soliciting is strictly prohibited on PatternReview.com. If you find a post which is not in agreement with our Terms and Conditions, please click on the Report Post button to report it.
Online Class
Leather 101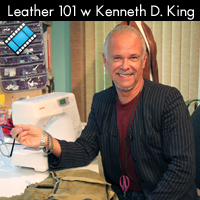 Online Class
Fun with Fitting - PANTS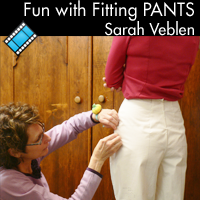 New Look 6231

by: DCDeigns07...
Review
Victory Nicola Paper Pattern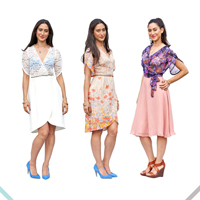 Pattern Details
Sewing Workshop Haiku Two Pattern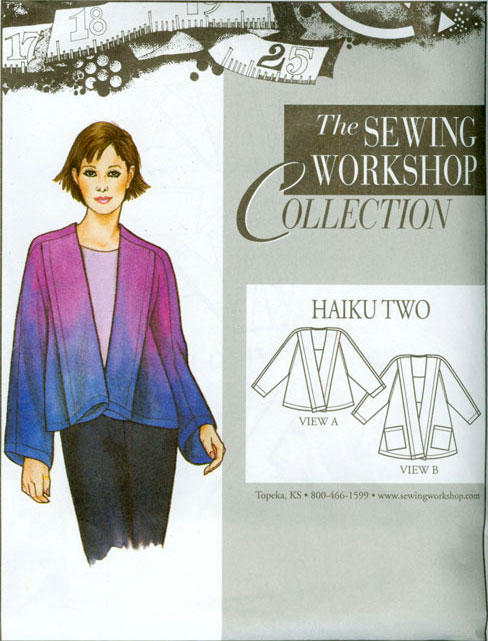 Pattern Details
Vogue Patterns 8751

by: ColorFiber...
Review