sjones2


Member since 12/19/08
Posts: 209
Skill: Intermediate



Date: 12/11/10 11:55 AM

Someone is selling this on Craigslist for $100, but I don't know much about this machine and the internet isn't helping much. Do you know if it is a good machine? Also I would need a manual and I can't seem to find one...
Any thoughts about it?

skae


Member since 4/23/07
Posts: 3550
Skill: Advanced





In reply to sjones2

1 member likes this.



Date: 12/11/10 12:08 PM

I had the elna pro 4 it is a good serger. 100.for it go get it.
Have fun. It also does cover stitch too.
EVERYTHING. I've only had it for 2 days, so perhaps I will come back and edit this later, but it does a 3 and 4 thread overlock, a simple chain stitch, a rolled hem, and a 5 thread safety stitch. I don't even know if that's the right term--a chain stitch overlocked edge. It's very approachable to use, apparently, since I barely understand normal serger stitches and yet was able to figure out the machine immediately. I bought it used, and it came with a blind hem/flatlock foot, which is sweet.

You do have to switch plates for overlock, rolled hem, and flatlock, but it's super super easy to do so. Threading seems pretty easy so far--I haven't had to rethread it entirely, but I did have to rethread the top threads and then the 5th thread for the safety stitch, and it was very easy to figure out. It's almost definitely not as user friendly as a newer machine, but for $80 more than the entry-level Janome (204D?) I was originally planning to buy, I got everything I could've wanted except a coverstitch. Also! It is super quiet, and though they highly recommend you buy the special Elna needles, it does take universal needles according to the manual.
hope this helps
here's the latest review from here.

-- Edited on 12/11/10 12:11 PM --

------
Ecclesiastes 11:7,8 Nothing on earth is more beautiful than the morning sun. Even if you live to a ripe old age, you should try to enjoy each day, because darkness will come and will last a long time. (CEV)


diane s


Oregon USA
Member since 8/24/02
Posts: 5044
Skill: Intermediate



Date: 12/23/10 8:49 PM

I had the Pro5 DCX I bought brand new, I hated it. I had to send it back to the headquarters to have it serviced, because the local authorized repair places never could make it sew right. It ran great after I got it back, but it was always touchy and I ended up getting rid of it. It was a 5 thread, but I don't believe it did a coverstitch, it did a 3 thread overcast with a 2 thread chainstitch. I have another Elna serger, the 644 and I really like it.

------
My grandmother taught me to sew when I was 10, and I've been sewing ever since.

Kathi R


PR Weekend Volunteer
California USA
Member since 2/28/05
Posts: 2151
Skill: Intermediate





In reply to diane s



Date: 12/24/10 1:00 PM

I feel your pain....I had a Pro5 DCX too, and after fighting with it for years I gave it away (with full disclosure of how temperamental it could be) and bought a Juki 655.



------
2012 : starting stash 386, net additions 206, used 164, ending stash 428...I'm never going to get in front of this pile of fabric!


Margasweet


Member since 2/15/05
Posts: 836
Skill: Advanced Beginner



Date: 12/24/10 4:15 PM

I have a Pro5 DC... only serger I've ever owned... and don't serge very much. Never REALLY learned how, and now I see that it might be a temperamental machine, which would explain some of the difficulties I've had. It's frustrating when I get the stitches to form properly, and then have them suddenly stop working right. Also have a lot of trouble threading the left-most looper pathway, so I don't do much changing of the setup. Should probably just do a good cleaning & oiling, and run some knits through it. I really need some tops.

------
2007 fabric in: 7 1/2 yards; sewn: 7 yds +1/2 yd
2008 fabric in, 23 yards; sewn 20 yds; given away 6 yds -3 yd = -2 1/2 yd
2009 fabric in 41 1/4 yds, sewn 29 yds, given away 22 1/2 yds ; totals -10 1/4 = -12 3/4 yd
2010 fabric in 91 1/2 yds, sewn 27 yds, given away 1 1/2 yds; +63 yd = +50 1/4 yd
2011 fabric in: 55 yd.; sewn: 21 yd; given away: 20 yd +14 yd = +64 1/4 yd
2012 fabric in: 60 1/4 yd., sewn 25 1/4 yds, given away 16 yds, thrown away 3 yds scraps; UFOs completed: 7 ; totals +16 yd = +80 1/4 yd
2013 fabric in: 28 yds; sewn 25.7 yds.; given away 5 1/2 yd.s; projects 8, UFOs 4 -3 1/4 yd = +77 yd
2014 fabric in: 40.5 yd; sewn 33 yd; given away 12 1/2 yd; projects 7, UFOs 10; fabric totals this year -5 yds, since 2007 +72 yds

2015 fabric in: 15 yd
2015 fabric sewn: 10 yd.
2015 fabric given away:
2015 projects: 5 (2 gift bags, tablecloth, 2 gauze chemises)
2015 UFOs: 1 (journal cover)
2015 upcycles: 1 (velvet shirt cuffs=zippered bag)
started:

sjones2


Member since 12/19/08
Posts: 209
Skill: Intermediate



Date: 12/27/10 3:43 PM

WHew I'm glad I didn't get it if you guys had trouble with yours! they said it was almost brand new so I wonder if it had problems too...

lilrvrgrl

California USA
Member since 12/28/11
Posts: 1
Skill: Intermediate



Date: 12/28/11 7:34 PM

Errrrgh, this is a new listing on craigslist now in the Sacramento Area For $100. I have never had a serger and it's been a few years since I even fired up my sewing machine. I used to sew a lot, several times a week anyway. I just want to get back into sewing and would love to have a serger too... hmmm. By most of these reviews, I may need to shop around huh...?

------
lil

avancleve


Member since 7/11/07
Posts: 114
Skill: Beginner



Date: 12/28/11 10:02 PM

I have a pro 5 dcx. I like it and it sews great. Never had trouble. Plus you do have the option of coverstitch with it as well. Only downfall is it is a little more complicated to thread than just a serger. It's like the coverstitch option gets in the way making the threading more cumbersome.

OOPS...I have a 905, different machine
-- Edited on 12/28/11 10:06 PM --

Betakin


Arizona USA
Member since 4/22/04
Posts: 7282
Skill: Advanced





In reply to lilrvrgrl



Date: 12/28/11 11:28 PM

I think it does pay to shop around and to test different models if possible. There is such a big difference between the Elna models. I remember someone on PR that had an Elna serger that gave her grief. She told of how hard it was to use and she was one that really loved machines.
I tried an Elna model and hated it and did not purchase it but now I have a different model Elna combo/coverhem model 744 that is only a 4 thread, not computerized and is very easy to use. It does many overlock stitches including chain stitch and 3 coverhems with no need to change the plate to convert to coverhem.
Being it is only a 4 thread model there is no need to purchase extra cones or swap thread spools around when converting, plus it has auto tensions. Just dial the stitch you want, flip a couple of switches and thread the easy thread chain looper and change the needle position with the tilt needle bar. I would not change this serger for any other because it does great for any job that I have required of it, especially for heavy duty projects.
I also have a second lower priced basic 4 thread serger with a free arm and higher knife that I use for other specified projects that also does great.
Sergers pretty much do the same tasks but some much more easily, or more quieter than others. I suggest to shop around and do check reviews. I hope you end up with a nice serger.

mlcorbello

Member since 12/15/10
Posts: 1
Skill: Intermediate





Date: 9/7/12 1:50 PM

I bought one of these in 1992 when they first came out. It was $1000. It's got many many miles on it and still works just fine.

It was challenging to learn to thread, but many sergers are a challenge to thread. I've had it serviced a few times, but it's had no major problems until I broke the stitch finger on the rolled hem plate. The part apparently is no longer easy to find. My repair man in Houston "jerry mandered" a part for me for about $90. So, it still works. I think $100 sounds like a fair price considering you may have to take it somewhere to be serviced. Good luck.

Marguerite
in Iola, TX
Printable Version
* Advertising and soliciting is strictly prohibited on PatternReview.com. If you find a post which is not in agreement with our Terms and Conditions, please click on the Report Post button to report it.
Online Class
Fun with Fitting - PANTS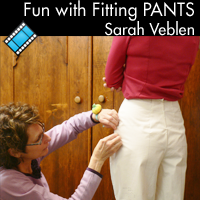 Online Class
Put it on the Bias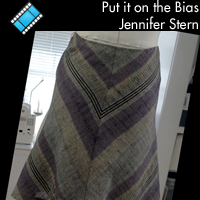 Sewaholic Patterns 1103

by: Lisa Gaska...
Review
Sew Chic Fantasia Dress Pattern (ln9005)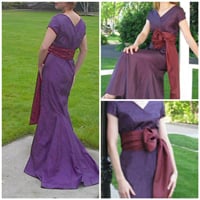 Pattern Details
Beginner Sewing Lab 103 - A downloadable Book by Shannon Gifford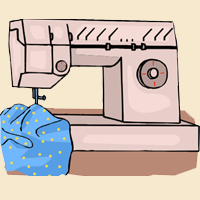 Pattern Details
Peek-a-Boo Pattern Shop Hattie Button Up Tank Top

by: jennielee2...
Review