faerieem

Member since 12/31/10
Posts: 4
Skill: Beginner



Date: 1/3/11 11:27 PM

So, I've had a Kenmore machine for the last 11 years. I didn't use it, really, at all for the first five or six years, but slowly starting trying my hand at projects (mostly Halloween costumes) and in the past year, I have been sewing up a storm. I have used my machine to make costumes, a rest mat (talk about stretching the limit of layers with such thick batting), tote bags, clothes, and now a quilt top I hope to quilt this winter.

I've never had my machine serviced and although it sews fine when it sews fine, it frequently loses the threading in the bobbin case and then everything gets all bunched up and messy. I don't know if this is something servicing might fix or if it is beyond help.

At any rate, my husband, tired of hearing me swear in the other room, went out on the internet & researched sewing machines and presented me at Christmas with a Singer Confidence Stylist 7467S that he bought at Jo-Ann. It certainly has lots of feet and loads of stitches, but I had the feeling Singer wasn't really the way to go anymore.

When I went out looking at other machines today, I found very little in the same price range (he got the machine on sale, so spent about $325 with tax) in our area. We have a dealer who sells for Pfaff, Brother, Janome, and Elna, as well as a Bernina dealer, then we have Jo-Ann with its in-store Husqvarna/Viking and Singer options. I ended up leaving just wanting to keep the Singer so I wouldn't have to deal with the choices! The shoplady at the Pfaff dealer talked highly of her models and scathingly of the Singers. The Jo-Ann woman has an HV and said the Singer was fine for new sewers, but not really for people who are more experienced. I'm not particularly experienced, but I don't mind pulling up my own bobbin thread. I skipped Bernina as I didn't think they'd have anything in my price range.

I feel maybe I'm also overthinking & that the Singer could be just right for me. It just seems so laden with stitches I'd never really use & I don't want it to die in two years as my husband would say, "But it's brand new!" and rightly so.

I was pulled by a low-end Pfaff or an HV that would run me about $100 more than he already spent (money that we have, but that is better spent on other stuff right now). OR, I'm tempted to just get my Kenmore properly serviced, take my time threading it, and seeing if that makes a difference for a while.

help? it all feels so confusing & I am supposed to return the Singer by tomorrow for a refund. Or, the saleswoman said, I could keep it, try it out, and then I can swap it back and if within three months, I'd get the full amount against a different machine, which would give me some time to save towards the HV that I like.

dfsews


Nebraska USA
Member since 4/17/06
Posts: 995
Skill: Intermediate



Date: 1/3/11 11:30 PM

Take some samples of the stuff you have been sewing on, make the rounds again of the machines, and try those puppies out! The machines will sort themselves out when you put them to the test, and you will soon be down to a managable level of possible choices. Good luck with your search.

ElsaD


Alberta CANADA
Member since 1/7/06
Posts: 179
Skill: Intermediate



Date: 1/3/11 11:49 PM

I looked up the Singer model and it has similar features to my Elna and Janome that cost a lot more several years ago. Lots of stitches, several button hole options, etc, And I love the convenience of a drop-in bobbin!! Sounds like he researched what would give you a lot of options.

Have you tried sewing with the Singer? A lot of this is what we're comfortable with. I wouldn't worry about all the stitches on it. Most of us don't use all the stitches all the time -- but through the years, it's surprised me/delighted me that I did have these stitches and could put them to use on various projects.

------
ElsaD

diane s


Oregon USA
Member since 8/24/02
Posts: 5226
Skill: Intermediate



Date: 1/3/11 11:56 PM

Check out the Kenmore 19110, it's in your price range and many, many members here love it. In your budget all the European machines are made in Asia, and in my opinion if you're buying an Asian machine you should look at Janome or Babylock. I believe the Kenmore 19110 is a Janome clone.

------
My grandmother taught me to sew when I was 10, and I've been sewing ever since.

B


Minnesota USA
Member since 12/5/03
Posts: 716
Skill: Intermediate



Date: 1/4/11 0:02 AM

Unless you are sure you want to keep it, it is great that you can return it. I would return it tomorrow and that would give you time to look around and/or fix your current machine without being stuck with that dealer and her/his choices and prices. Having a lot of features is not as important as having a trouble-free machine and I am not sure yours will be one. Have you searched for your model here on PR? It is possible that your Kenmore can be fixed or have you considered a new Kenmore? There are some good reviews for the better mechanicals and the computerized machines and they are made by Janome. They have good prices, especially on their frequent sales.

Even though pre-1963 Singers were great I believe they have yet to prove themselves since that time.

-- Edited on

1/4/11 0:05 AM

--

------
Janome serger 634D, Brother PC6000, Singer 500A, Kenmore Mini-Ultra, vintage Bernina 600, White Rotary treadle, New Homestead A VS treadle

SansSouci572


California USA
Member since 4/8/02
Posts: 3623
Skill: Advanced



Date: 1/4/11 0:22 AM

I would return it, now, and not get pulled into a contract to buy another. New Singers have terrible reputations.

I would find out about your Kenmore, it might be something simple in regards to the threading..

check reviews and see...

if not, get another machine but not a Singer. If you like new ones, maybe Janome..not to be disrespectful to your husband's thoughtful gift, but because he was being thoughtful and was trying to be helpful, it would be best I think to get one that will work.

As that was the whole idea behind getting you a new one, was one that worked. And it would be very frustrating to get one that did not! He would not want that! Nor you!

------
"What you WANT is irrelevant, what you've CHOSEN is at hand." --Mr. Spock

ElsaD


Alberta CANADA
Member since 1/7/06
Posts: 179
Skill: Intermediate



Date: 1/4/11 0:27 AM

I thought I remember reading somewhere on these boards that in recent years the Singers have improved in quality???

------
ElsaD

Learn To Sew


Member since 4/12/05
Posts: 14202
Skill: Advanced Beginner



Date: 1/4/11 12:04 PM

There is something I have been wondering about Singers for a few years now. Why did they let themselves get into the decades long mess they are in? I think it started with the 600 models and just went downhill from there. Was the problem the Touch & Sews or plastic gears?

People still remember Singer and their glory days of the 30's, 40's and 50's, and do not realize they stopped making quality in the 60's and they survive only on rep. I really would like to see Singer come back to making high quality machines again.

------
Bernina 630, Bernina embroidery module, Pfaff 2036, Bernina 1200DA serger, Unique Sewing Cabinet 450L

tgm and Kittys


Wisconsin USA
Member since 3/8/10
Posts: 8685
Skill: Advanced Beginner



In reply to faerieem

Date: 1/4/11 12:20 PM

I think I would get the Kenmore repaired. Even if you get a different sm you would have it for back up & other things that you like sewing with it for. ..... There are so many sewing machines out there. I agree with people here tests them out first & then when you are sure bring it home.

Best wishes .....I hope you find a sm you will love!

------
Remembering my most loved BFF (Best Furry Family, a very close friend, family)...The Baby my kins, my Abigail ..11/2/03 - 3/7/16

She's my Baby & I'll love her if I want to, love her if I want to.... you would love her too she's the Baby ... the kins ...sung ..just one of her songs..
I miss you an awful lot my Baby ...Ab-i-gail she would come running when I would say her name like that...

Lord please take care of my much loved kitty. +
Thank you Lord for loaning me the much loved Babykins. +


Soolip


California USA
Member since 6/18/08
Posts: 2484
Skill: Advanced



Date: 1/4/11 12:54 PM

I think it's wonderful that your kind and generous husband bought you a nice sewing machine for Christmas. Pardon me for being direct, but I think it would be inconsiderate and unkind for you to say to him "but that's not what I WANT!". Smile, be grateful, and you'll probably end up liking the machine for what it is — a gift from someone who loves you very much.
Printable Version
* Advertising and soliciting is strictly prohibited on PatternReview.com. If you find a post which is not in agreement with our Terms and Conditions, please click on the Report Post button to report it.
Online Class
Fun with Fitting - BODICE w Darts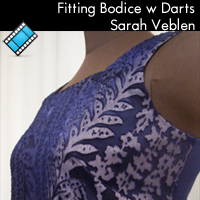 Online Class
Blueprints to Blue Jeans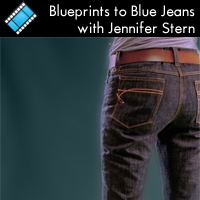 Simplicity 9107

by: Sheila457
Review
Islander Sewing Systems - MyStyle Greetings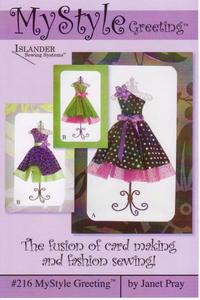 Pattern Details
Victory Lola Paper Pattern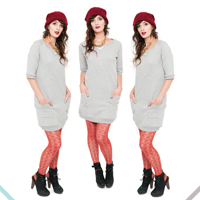 Pattern Details
Vogue Patterns 8795

by: sweetchics...
Review