birdmcfarland


Intermediate
Pennsylvania USA
Member since 8/1/08
Posts: 960



Date: 1/9/11 11:18 AM

My sister in law and aunt both expressed interest in learning how to sew and I have a decent-sized basement sewing room. I am considering trying to find another body or two and giving lessons. Nothing beyond the basics - how to interpret a pattern, fabric treatment, zipper insertion, etc.
Has anyone done this? just wondering if you flew by the seat of your pants or followed some kind of cirucculum or book.

Donna H


Washington USA
Member since 9/29/05
Posts: 2054





In reply to birdmcfarland



Date: 1/9/11 11:47 AM

I have done this, but it's because "they" approached me with a simply pattern and wanted someone to walk them through it so they could learn the basics.

If I remember right, it was a bag or an apron pattern. AND...it was fun!

------
The single most important discovery made by a group of women? The Empty Tomb!

http://www.donnahodgson.blogspot.com/

skae


Advanced
Member since 4/23/07
Posts: 3385





In reply to birdmcfarland



Date: 1/9/11 11:52 AM

I followed by the seat of my pants. i did sewing in 4-h and was a teacher there for 3. Just get some good use basic sewing sewing machines. Start with simple patterns. The firsts lessons would be how to thread a machine and practice straight sewing, zz sewing and putting together a few seams and putting in a zipper. Them you can start with a bag. pillows maybe some quilting.
when you get them sewing better you can all go to the fabric store a pick out simple simple patterns. Kick sew would be very easy to sew. The county extenion agentcy would be a good place to get information on sewing.
Good luck and lots of fun!!!1

------
Ecclesiastes 11:7,8 Nothing on earth is more beautiful than the morning sun. Even if you live to a ripe old age, you should try to enjoy each day, because darkness will come and will last a long time. (CEV)


Maggiedoll


Advanced Beginner
Maryland USA
Member since 1/8/10
Posts: 1474





In reply to birdmcfarland



Date: 1/9/11 12:04 PM

I've helped my mom with small projects a couple times when she's been down here visiting. She doesn't sew a lot, but does kinda get a kick out of it so long as there's someone around to troubleshoot any problems that pop up. (especially machine problems.)
For the most part, informally "teaching" someone to sew probably just means being available to answer questions and help with anything that they don't understand how to do. Straight information about how to do various sewing techniques can be found almost anywhere; the value of lessons would be in having someone physically there to demonstrate things that are hard to pick up from descriptions and diagrams alone.
Most older sewing books seem to have "teaching your daughter to sew" sections that could probably be a useful guideline, too.
Have them sew something they want to sew! For some people starting out with something "too" difficult will be a turn-off, but for others, starting off with something simple will just be too boring. Don't get too stuck on what "should" be a beginner project-- that totally depends on the individual. Anything that makes somebody want to keep sewing is a good beginner project.

-- Edited on 1/9/11 12:09 PM --

------
My (overly complicated) blog: http://maggiedoll.com/

birdmcfarland


Intermediate
Pennsylvania USA
Member since 8/1/08
Posts: 960



Date: 1/9/11 1:32 PM

The teach-your-daughter-to-sew is a great idea. I was thinking about including all the things I wish someone had told me - what bias is and how it affects fabric, mistakes not to make, simple alterations for fit, how to take your own measurements, what styles look good on what body types, fba, etc. I like teaching so I'm already compiling reading lists and lessons in my head. I was going to start out with a field trip to a local store to pick out patterns and fabric or have everyone over and do it online.
I also thought about filling carts online so they can just order everything at once. I'd still like to have a book or something to use as a loose guide. Maybe I'll use the Reader's Digest book.

Debbie Lancaster


Intermediate
California USA
Member since 9/18/02
Posts: 2112



Date: 1/9/11 2:52 PM

If your students are going to make garments, be sure you do fitting! In my experience, the biggest turn-off is to spend all that time sewing something and then have the garment be unwearable because it just doesn't fit right.

------
Debbie

Miss Fairchild


Advanced
USA
Member since 8/24/02
Posts: 7936





In reply to birdmcfarland



Date: 1/9/11 8:19 PM

I had planned to do a formal sewing class--Bodice Fitting, but as it turned out, it was just three of my friends. If the class were larger, I would have had strong handouts, stuck with curriculum, etc. But as it was, everyone had a pattern, and each person had different fitting issues. So sometimes, you HAVE to teach a class by the seat of your pants (I think of Ody's signature here: Flying by the seat of my pants and hoping my crotch curve is right...)

Knowing I had different fitting issues with each, and they had their choice of two different patterns to work with, I dealt with what came up. But also in the teaching mode, I discussed what fabrics are used for the bodice (you don't want a pant weight for a top, and why).

I think your idea of a field trip is an excellent one. Turn it into what's called a road trip, and the idea of teacher vs, student will go away and become more informal.

Start off with lecturing (oh how I hate that word!!) what has come up in your head; make sure they take notes. Then take them off on the field trip. Show them some examples--crossgrain, bias, etc., in the fabric store. Show them different fabrics. You are so fortunate to live in an area where you are a short distance from fabric stores; for me, it's 50+ miles in either direction.

And, buy them notebooks. They will want them, believe me. I can't tell you how many times I've asked myself, "Are they getting it?", then I see them pull out a notebook they've taken upon themselves to compile.

One last thing, they will LOVE your tips! They will appreciate the things you have to say, because they know you have "been there". That's the "lollipop" of teaching. Go for it!

-- Edited on 1/9/11 8:21 PM --

------
"Play the cards you are dealt, but choose who is sitting at the table"..AARP magazine

SEE MY ETSY SHOP HERE: http://www.etsy.com/shop/AuntMaymesAttic
My blog: http://auntmaymesattic.wordpress.com/

MNBarb


Intermediate
Minnesota USA
Member since 4/3/10
Posts: 1540



Date: 1/9/11 9:43 PM

I helped with a 4-H clothing camp and it was fun because the kids were excited to be creating something new. They were enthusiastic and really willing to dig in. It required LOTS of patience because they really didn't know anything, not even the basics.

I tried to teach my SIL to sew (she asked me) and it was hopeless.

I've taught both of my kids to sew. It's funny how long it takes some learners just to sew a straight line. They were 6 or 7 at the time but my daughter just couldn't stay on track. Now, as I sit here, she is sewing a quilt in the other room.

The moral of my rambling is that each person has their own learning style and it takes a certain amount of calm to be a good instructor. I hope you have a successful class.

They offer sewing classes in our area where cocktails are served. I'm quite sure that isn't a good idea for the students but might be just what the teacher ordered.

------
Barb
"I have not failed. I've just found 10,000 ways that won't work." Thomas Edison
"I not only use all the brains I have, but all I can borrow." Woodrow Wilson

Terri A


Advanced
USA
Member since 1/16/08
Posts: 1839





In reply to birdmcfarland



Date: 1/9/11 11:53 PM

I think it depends on the student. Some people can't and won't follow things in an order no matter how hard you try, especially if they are not serious or just want it to be fun.
Others really want that structure. Some are very self motivated and independent.
It's fun and exciting and totally worth it to share sewing.
With beginners I think nurturing their enjoyment and appreciation will further them more than anything to start with. (BTW I do this for fun with friends, for free and just the elementary basics. Sometimes as a technique for people who want me to do all their mending, and buy things in the wrong size imagining I can fix them.)

One thing I learned - start VERRRY basic:-) and use gentle repetition. One of my friends/informal student, didn't see the point of lowering the presser foot.
After some brief instruction, she went home and (surprise!) sewed an entire quilt top in one evening, with NO tension, "because the fabric fits better under the foot if you don't lower it..."
Needless to say, it was disappointing for her when it fell apart in the wash. Simple mistake and a good lesson learned.
Even after covering the tension and machine parts, and explaining how the tension discs work, later when I visited her house I noticed her sewing with the tension permanently set on 9.

I am thrilled to see her now sewing more advanced projects. She loves sewing and her children proudly wear items she made. I would have gone nuts if i had tried to follow a curriculum though. Another student that has ADD, same thing. I just spent the sewing time and didn't sweat the small stuff.
Other students the structure is fine:-)
Just sharing. I hope you share your teaching experiences with us. I could write a book with all the fun experiences and funny stories!

OK can't resist one more. This one was not a teaching as much as a friend who wanted me to sew something for her. She wanted a machine embroidery done on an item, with about six color changes and each color needed at least a full bobbin of good embroidery thread. She argued and absolutely insisted that I should wind all the bobbins by hand with embroidery floss she found on sale. I was supposed to separate them all into the individual strands...

...

...

I'm good but not THAT good:-) We are still friends... and she has politely refused sewing lessons.

edited to add: that after she asked me to alter more clothing she bought... she refused lessons:-)
-- Edited on 1/10/11 0:00 AM --

Terri A


Advanced
USA
Member since 1/16/08
Posts: 1839





In reply to MNBarb



Date: 1/10/11 2:03 AM

I totally agree:-) Haha it does take a lot of patience:-)
Printable Version
* Advertising and soliciting is strictly prohibited on PatternReview.com. If you find a post which is not in agreement with our Terms and Conditions, please click on the Report Post button to report it.
Break your Serger Out of the Box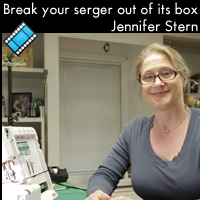 Blueprints to Blue Jeans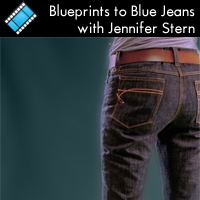 McCall's 5696

by: bluenines
Review
Jamie Christina Pretty Ditty Apron Pattern (JC303PD)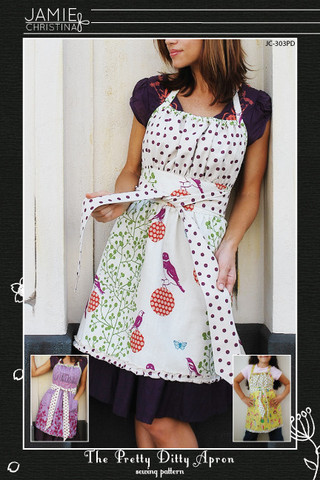 Buy Now
Christine Jonson Inset Jacket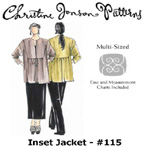 Buy Now
brerrabbit.com 5919

by: awesomepot...
Review