karen n


Member since 11/24/08
Posts: 19
Skill: Advanced Beginner



Subject: Bigger tummy and tapering 6 panel skirt Date: 1/20/11 3:26 AM

I'm making McCalls 5523 skirt,
McCalls 5523 skirt

which should be easy, except I'm very short, have small hips, and a big tummy. I need help figuring out how to properly widen the waist and taper the bottom of the skirt. I am using a size 10/12 based on hips but my waist is a size 16/18. I need to add 5" to the waist according to the size chart. I want to taper the bottom of the skirt too so it gives me some curves. Not sure how much but maybe 2-4"?

The skirt has 6 panels: front, 2 front sides, back, 2 back sides.

Question:
a. do I add/subtract only at the side seams and leave the center panel seam lines intact?

b. Or should I add/subtract a little all over which may change the visible vertical lines? In the pattern sketch, the center panel curves in slightly at the waist and is perfectly vertical at the bottom hem area. If I altered all 6 panels, the waist lines might be perfectly vertical and the bottom lines might curve in.

c. Of do I do some combination - like increase the waist at all 6 panels, but only taper the hem area at the side seams? that seems like it would create vertical lines at the top and bottom of the center panels which might look ok.

Thanks!
-- Edited on 1/20/11 3:30 AM --

Miss Fairchild


USA
Member since 8/24/02
Posts: 7936
Skill: Advanced



In reply to karen n

Date: 1/20/11 8:40 AM

Cute skirt and very fun to make! Good questions as I just last night drafted another six gore skirt (they're really easy to do, ya know! ) The gores are actually darts turned into seams. What I do is make the adjustments in all gores. This way, it balances the skirt (especially at the hem) and the vertical lines look even and the skirt hangs straight. If you did it just at the side seams, the side front and side back seams where they join CF and CB might pull across your tummy, thereby emphasizing it. Ask me how I know this with my old body...

Increase the waist in all six panels, then depending on how far your hip is below your waist, start to taper back a little above that area. A hip curve ruler is a valuable tool for this. Because your tummy is bigger in comparison to your hips, you might have to take in the back area a little more, so watch for fullness in your CB.



------
"Play the cards you are dealt, but choose who is sitting at the table"..AARP magazine

SEE MY ETSY SHOP HERE: http://www.etsy.com/shop/AuntMaymesAttic
My blog: http://auntmaymesattic.wordpress.com/

kwpanthermom


Member since 11/9/05
Posts: 418
Skill: Advanced



In reply to karen n

Date: 1/20/11 10:44 AM

I would concentrate the pattern alteration to where you need it most, in the tummy area, so I probably wouldn't increase all 6 panels equally. I would work on the front and the back of the skirt separately. You may find you widen the waist area more in the front that in the back. As was stated, the gore lines at the waist are actually darts that have been turned into seams. Your particular shape doesn't need that amount of darting (gore line) at the waist-to-hip area, in your front.

If I were making this skirt and this alteration, I would measure myself across the front at the waist, side seam to side seam, and record that number. Measure again (front only) at the tummy area (widest, most likely between waist and hip) and jot that down. And again at the hip. Granted, the side seam is an imaginary line but I bet you can imagine pretty closely.

Now I would get out my front pattern pieces, the CF and side front pieces, and measure the corresponding areas. For example (and I have done this alteration), measuring the waist of the pattern pieces (without seam allowances) and adding them up to get a total front measurement might be, say 15". But MY front measurement is 18". That tells me my pattern needs to be increased 3" there. I would increase at the "dart" area, the gore lines, AND at the side seams, because chances are I'm not looking at much waist indentation to start with. (And a side seam curve at the waist is actually another dart turned into a seam.) So I would distribute that extra 3" equally at the side waist and at the gore "dart" lines.

Keep in mind that the skirt pattern has built wearing ease into it. You don't want to over-fit by removing that ease, so make your finished waist measurement adjustment with a bit of ease included, maybe 1/2". Just subtract that 1/2" from the amount you really need and alter from there.

On to the tummy measurement, same thing. By now I'm annoyed with my tape measure and vow to do some situps or walk the dog tomorrow. I alter the center front and side front panels where I need to, which (for me) would be the front of the tummy, the gore lines. And then I do my hip measurement in the same manner.

Again, keep in mind the ease allowed. Check the skirt measurment at hipline as stated on the pattern piece. They have allowed ease, so do the math and figure out how much ease they allowed by subtracting the actual body hip measurment on the pattern from the hip measurement stated on the pattern. That is the amount of ease you want to have on YOUR pattern, so alter accordingly. For example, if the stated hip measurement on the pattern is a total of 44" and the body measure for that size is 39", I know they allowed 3" for wearing ease around the hip area. When alter my pattern pieces, AFTER I make my personal adjustments using pattern measuring and comparing to my measurments, I will need to be sure I have left some wearing ease for ME. If I make the pattern to ONLY fit my actual measurments, it will be skin tight, basically. So I add wearing ease at this point, where needed, and how much I want. Ease is subjective and personal.

My goal is to create a skirt that fits at the waist and skims over my tummy to create a straight vertical sillouette from my widest part (tummy or hip) down, so when I look at myself profile in the mirror, I don't see cupping under the tummy but a smooth, straight line. Once I mark the new tummy and hip measurement on the front pieces, I draw a new vertical line from the widest of those two measurments down the length of the pattern. I have increased the center from gore lines but I have kept the straight line of them.

To address the back of the skirt, I would measure across the waist pattern back pieces, totalling the sum as I did for the front pieces, and add that measurment to my NEW, personal front waist measurement. The sum should come close to your total waist measurement. I would do the same with my hip measurement. Any differences I would add to the back side panel at the side seam, unless it was a LOT (say 3"), then I would equally distribute between center back and side back panels, as I did for the front.

For the taper you want to achieve at the hemline, I think tapering in 1" on the side seams, from about thigh down, would be a good place to start. Your goal is to create a nice proportion between your height and your skirt length/width, and you will know better once your try the skirt on and eyeball it.

As "insurance," I would also cut all the pieces out with 1" seam allowances so I have something to work with when I tweek the fit.

So, in essence you have changed the waist and tummy/hip area of the skirt pattern to fit YOU, maintaining the vertical lines of the pattern from the hip area on down at the center front and center back panels. You have tapered the side seams in a bit from the thigh down. The majority of your alterations have been in the from tummy/waist area, and you may have basically removed the "dart" created by the gore lines, or have even given yourself more room there. Whatever if necessary to fit YOU.

One last fit idea: Baste the skirt together with the 1" seam allowances and try it on. Tweek the fit. Once you get the fit the way you like, look at your profile in the mirror and see where the side seam actually hits you. Hopefully it hits you pretty much where you envision your personal side seam to be. But it might not be the most flattering side seam for you. I have found that if I nudge the side seam toward my front area just a tad, it evens out the look of my bigger tummy with my backside, visually shaving a bit off my tummy and giving it to my rump. I try it out by taking, say, 3/8" off my front seam allowance at the side seam (all the way down from waist to hem) and adding 3/8" to my back seam allowance at the side seam. I rebaste (thank you, 1" seam allowances) and try it on to see if I like the way it looks. Sometimes it works, sometimes it doesn't, but it's worth a try to see which you like better.

And at this point I have marked so new lines on my pattern that it is a mess, so I trace a new pattern one with just the lines I really want. Hopefully, when I'm done, I've got a handy new skirt pattern that actually fits me and I can reuse as many times as I want, changing the style lines.

Hope that helps.


-- Edited on 1/20/11 11:11 AM --

------
kwpanthermom

karen n


Member since 11/24/08
Posts: 19
Skill: Advanced Beginner



Date: 1/21/11 0:49 AM

Wow, it's like you are standing in my sewing room looking right at me! I measured and I'm 3 inches bigger in the front waist than the back so I'll adjust as recommended. Great idea about leaving a generous seam allowance on the sides since they might get wonky and I would like to nudge the seamline to the front to visually reduce my tummy and increase my backside. Thankfully that side is almost proportional per pattern measurements.

This is such incredible advice and it made a lot of sense to me. I read that gores are just like extended darts but forgot about it until the reminder. The good thing is that I know how to adjust darts for my figure. I alter all of my suit skirts since there's no way I'm sewing a suit jacket and when I buy the set, the waists are always way too tight. I get rid of the waistband, if any, (or remove the facing) and pick out all front darts and tucks in the lining. Then I create a whole new facing and sew it on. This usually always fits just about perfectly but the side seams can get pushed back (which makes the front look bigger than the back) and I can't alter that because of the small seam allowances on the ready to wear.

I'm excited to give this a try. It sure seems technical and once I'm done, I hope I can just use the revised pattern as a template for any future pencil skirt or at least any paneled/gored skirt. I'm hoping this stuff just becomes second nature the more I do it!

kwpanthermom


Member since 11/9/05
Posts: 418
Skill: Advanced



In reply to karen n

Date: 1/21/11 9:12 AM

one more tip you could try if you're up to it...

The center front panel can be narrowed or widened to help create a better proportion visually. Narrowing the center panel a tad brings the eye inward, creating an optical illusion of a narrower overall shape. You could try narrowing the center front panel a tad, shaving off a bit from that seam allowance and adding it to the side panels, same theory as relocating the side seams a bit.

------
kwpanthermom

Mufffet


Vermont USA
Member since 8/14/05
Posts: 12803
Skill: Intermediate



Date: 1/21/11 9:51 AM

I would buy "Fit For Any Body" by Palmer-Pletsch. Although it is mainly for information on tissue fitting, I never tissue fit, but nonetheless the book is fantastic in showing you so many real people alterations. It is also a wealth of sewing and general information regarding styles, fabrics, technique etc. I love the book.

------
"Be kind whenever possible. It is always possible."
--Dalai Lama

I have sewing machines

karen n


Member since 11/24/08
Posts: 19
Skill: Advanced Beginner



Date: 1/22/11 1:08 AM

Thanks for the book suggestion. I'll check it out. I just got Betzina's Fast Fit since it's quoted on this site a lot. But it had several possible chapters for me so I was a little confused as to which: 1. Rising front waistline for tummies that get bigger, 2. Big Tummy small legs, 3. Tight across the middle, and 4. Large waist. I haven't analyzed them all quite yet to see why they're different but I'm hoping it will give me some ideas.
Printable Version
* Advertising and soliciting is strictly prohibited on PatternReview.com. If you find a post which is not in agreement with our Terms and Conditions, please click on the Report Post button to report it.
Online Class
Serging Ahead with your 5 Thread Serger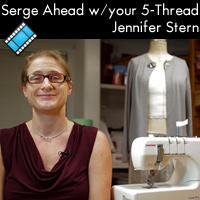 Online Class
All About Buttons and Buttonholes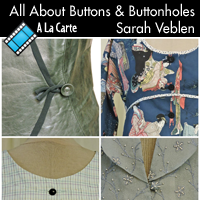 Simplicity 9330

by: yogarit
Review
Sewing Workshop Daily News Bag Pattern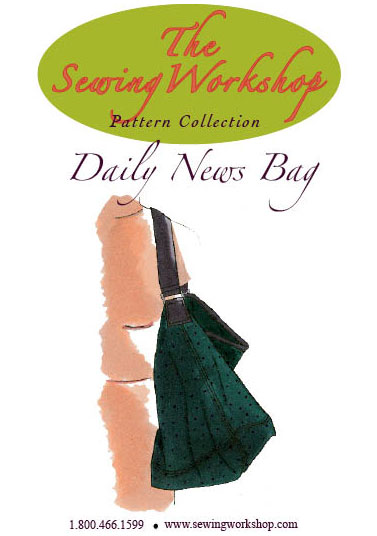 Pattern Details
SewBaby Terrific Teepees Pattern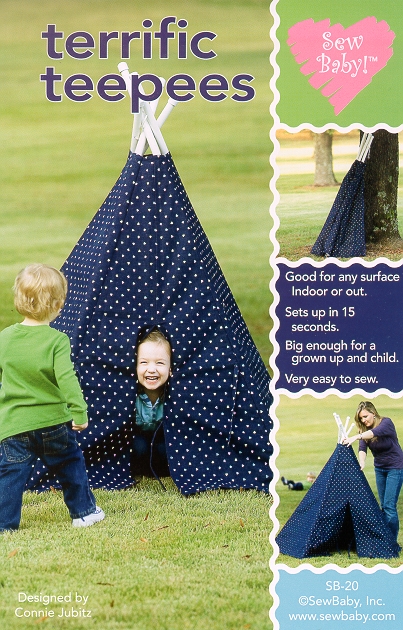 Pattern Details
McCall's 6404

by: Mahogany S...
Review