betsysgma

Washington USA
Member since 10/28/10
Posts: 106
Skill: Intermediate



Date: 2/22/11 7:57 PM

I have always felt & looked a bit younger than I am (49), even while going through some pretty severe pre-menopausal problems (I'll spare you the details!) but suddenly I just feel old, tired, frumpy & fat ~ I literally looked in the mirror one morning & said *wtf happened!?*
I know I need to make some changes in how I take care of myself, but
I'm at a loss as to what ~ how do you all deal with this? Any suggestions, big or small, will be greatly appreciated

loti


Florida USA
Member since 5/27/04
Posts: 3634
Skill: Advanced



In reply to betsysgma

Date: 2/22/11 8:14 PM

Uhmmm not that it's happened to me (lying) but it happened to a friend of mine (I'm also 49), and where did all the lumpy stuff come from anyway, was it always lurking there??

I take Omega 3 supplements, run (more like enthusiatic walking), yoga, and I'm eating better now then I ever have. More protein, fruit and veggies... less carbs and sugar. I found things got really bad about 6 months ago, and it's not as bad now.... like trouble sleeping, hot flashes, but with the changes I've made they have gone away.... if they come back, I'm getting God's email address to discuss better design:)

------
"A girl should be two things: classy and fabulous."
Coco Chanel

Stash Sewn in 2011 148.5 Yds
Stash Sewn in 2012.... counting...

http://adonising.blogspot.com

EleanorSews


Board Moderator
Member since 7/26/07
Posts: 5368
Skill: Advanced
Body Type:




Date: 2/22/11 8:31 PM

When was your last physical? Blood work? Discuss with your doctor possible homeopathic supplements that might mitigate some of the joys of pre-menopause.

What is do you eat? Do you get enough friuits and veggies? Drink enough water? Does your food intake provide an adequate amount of needed vitamins and minerals?

When things around me are difficult and I am stressed, I drink entirely too much CocaCola, way too much. Then as things settle down, I gradually stop needing it. The less I drink, the less sugar I ingest, the better I feel.

Do you get any exercise? Even like a short walk every other day? Fresh air is good for the spirit as well as the body.

Hopefully you are just having a long spell of "just one of those days" and this will pass.

------
"We don't see things as they are, we see them as we are." Anais Nin

"Attitude is the difference between an adventure and an ordeal." unknown

CSM--Carla


Florida USA
Member since 1/21/06
Posts: 1323
Skill: Intermediate
Body Type:




In reply to betsysgma

Date: 2/22/11 8:46 PM

Buying this book and putting the advice into practice has been one of the best things I have ever done for myself.

It's scientifically based, understandable, entertaining to read and HIGHLY motivating.

lisalu


Member since 10/5/08
Posts: 2703
Skill: Advanced Beginner



Date: 2/22/11 9:06 PM

I'm 48 so I'm in the same boat.

I hear what you're saying. Until the last decade, I had been thin all my life without any effort whatsoever. I was the one who was back to 115 lbs a couple of months after giving birth to 9 and 10 lb babies. But in the last 10 years I've gained 40 lbs. That hideous "middle aged spread"... YUCK! I do core workouts, ab workouts, resistance training and running. I have been very vigilant about this for several years now, but the pounds barely budge and then come right back the minute I relax my diet. Are you thinking what I'm thinking - WHY DOES IT HAVE TO BE SO HARD????? I see pictures of myself and wonder who that dumpy middle aged woman is.

HOWEVER.

I do have tons of energy because of my exercise regimen. I LOVE to run and I am physically stronger than I ever was when I was younger. If I don't see myself (in the mirror or in a picture) I feel as young as ever. And even though I see myself as fat and frumpy, I have been mistaken for the wife of some of my sons on occasion and I have been mistaken as the mother of my grandchildren.

The point is that we probably judge ourselves harder than others do. Chances are you aren't as fat and frumpy as you imagine. But even if we do look like middle aged women (which we are!) that doesn't mean we can't feel vital and attractive. When I'm running I feel strong and energetic. NOTHING is better than that. It doesn't make me thin but I have a glow of energy about me. I haven't suffered from any pre-menopausal symptoms other than erratic cycles and I'm sure regular exercise helps with that.

This is the best advice I can offer. Find an activity you love doing and give it all you've got. At this time in our lives, presumably, we have a little more free time now that our children grown and we can pursue our passions. If you are enjoying yourself and FEEL good, then HOW you look becomes less important. But then your good health and energy shows on your face and makes you more attractive anyway.


------
Jim (Singer 301), Margaret (Singer 201-2), Betty (Singer 15-91), Bud (Singer 503), Kathy (Singer 221), Liz (Singer 221 Centennial Edition)
http://runningstitches-mkb.blogspot.com/

Maripat


Ohio USA
Member since 10/11/08
Posts: 815
Skill: Advanced



Date: 2/22/11 9:45 PM

I agree with all of the above, I just don't always practice it. hehe
Oh, and thanks for the book reference.
I do go to an MD with a concentration in womens health and supplements. I've found relief using natural progesterone cream. reducing my sugar/gluten and my newest love, black cohosh...one in the morning, one at night. I also do fish oil and lots more.

Good luck. Somewhere here there is a long thread about things menopause, maybe from as long as a year ago.

My problem is that I'm in denial that I'm almost 52 (yikes). I refuse to believe that I'm slowing down, but I see the signs. I want to be like Jack Lalanne! He exercised a lot each day and said he tried never to eat anything with a bar code on it! Wow, what a guy.

------
"You are in charge of your own ride!"

LearningAlterations.com

Learn To Sew


Member since 4/12/05
Posts: 13233
Skill: Advanced Beginner



In reply to betsysgma

Date: 2/22/11 9:55 PM

I don't know what my neighbors must think of me. I wear a stocking cap to keep my head warm, and sweats, as I spend all my time with the dogs. I do not change to walk to the mailbox. Therefore, my neighbors must think I am sloppy. Nope-----just lazy since menopause came and went. I still lack the drive I used to have. I am 55, and I look younger, but lately I do not feel it. I used to put on jeans to go to the mailbox, but do not do that anymore. No, I never wear sweats to town. I put on jeans and leave the stocking cap at home.

I have more energy now that I try to eat gluten free. I had a hamburger over the weekend and felt tired, lazy and unhappy, but not sick or anything. I have also lost a couple more pounds lately. This part I love. Exercise is out oif the question for now, due to physical problems with my feet and hands. Maybe sittting exercises?

I have my dark brown hair highlighted. I had it done for Christmas and it already needs doing again. Myabe next time I'll go with darker streaks instead of blond. It makes me feel young ----until it grows out and I look washed out again.

I think I need help too.
-- Edited on 2/22/11 11:14 PM --

------
Bernina 630, Bernina embroidery module, Pfaff 2036, Bernina 1200DA serger, Unique Sewing Cabinet 450L

Julia C


USA
Member since 7/1/07
Posts: 1265
Skill: Advanced Beginner
Body Type:






Date: 2/22/11 9:57 PM

I can remember my mother taking taking lots of B vitamins. Now I know why! My doctor told me her GYN suggested Estroven to her. I take Estroven Maximum daily. I have a lot more irritation when I don't take it. For the last year I have also been on a low carb diet. I immediately felt less depressed & had more energy which has kept me on it. Sugar & caffiene were not helping provide energy to me at all. The caffiene intake is still there but I feel better.

bestgrammy


Oregon USA
Member since 8/29/06
Posts: 3555



In reply to betsysgma

Date: 2/23/11 0:57 AM

What are you doing now so we can suggest other things.

tlmck3


Illinois USA
Member since 7/11/05
Posts: 3783
Skill: Advanced Beginner



Date: 2/23/11 1:22 AM

If it's any consolation, once the "pre" menopausal stuff is over and the works have entirely shut down, it's possible that you will feel terrific. I am 51 and I have felt physically better in the last two years since I stopped having periods than I ever felt during my "childbearing" years. I am not the only one I know who feels this way. Several of my friends agree that menopause is to be highly recommended! No more cramps. No more pms. No more premenstrual migraines. No more fibroids. I am grateful every day for how much better I feel.



------
I am going for a level of perfection that is only mine... Most of the pleasure is in getting that last little piece perfect...Inspiration is for amateurs. The rest of us just keep showing up and doing the work.

Chuck Close, painter, printmaker, photographer

Hope has two lovely daughters: Anger and Courage

St. Augustine

Printable Version
* Advertising and soliciting is strictly prohibited on PatternReview.com. If you find a post which is not in agreement with our Terms and Conditions, please click on the Report Post button to report it.
Online Class
Understanding Interfacings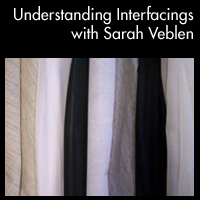 Online Class
Perfectly Fitted Shirt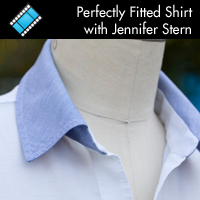 StyleArc Mindi

by: sfshaza
Review
Sew Liberated Woodlands Shirt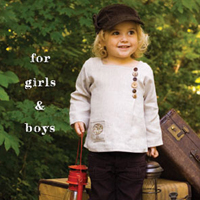 Pattern Details
Paradiso Designs Kimono Jacket Formula Pattern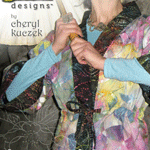 Pattern Details
Silhouette Patterns #3400

by: Annette Wr...
Review