Deb Fox


Florida USA
Member since 8/26/05
Posts: 1242
Skill: Intermediate



Date: 3/17/11 2:25 PM

Sorry to whine, but I've just had yet another episode of sister meltdown. I'll set the scene...

I have had a very toxic, abusive relationship with my father, which I ended about two years ago. I just could not live another day with that distressing feeling in my stomach, dreading his next phone call. I had moved to Florida, close to where he lives and once I moved here, he immediately set out to control me and everything about my life, even to the point of making comments to the nurses where I work (and where he was receiving treatment for several medical problems) that I had finally realized that my life was a mess and I was letting him take over! That was really the last straw.

Anyway, I always try to keep in touch with my sister, who is the youngest, sending e-mails, letters, cards and phoning. Last year she had a trip planned to see me, which she hastily cancelled, because he had offered to pay for her flights, rental car and expensive hotel if she agreed not to see me. Since that time, she hasn't really been interested in communicating. She recently moved in with a new boyfriend, and I was calling and texting and e-mailing, but she was not responding, so I let it drop for a while. I called her today to wish her a happy birthday and ask about her plans when she exploded! She told me that she was sick of my inconsistent contact with her, and that I was causing a lot of grief and upset in the family. She told me that my father had been ill, but she didn't feel like she could talk to me about it. Oh, and as for her birthday plans, there were none, because it was also her boyfriend's grandson's birthday and he was celebrating with them....but I was the target for all her rage and unhappiness.

Now this is not the first time I have been the target, but her venom actually sent me reeling for a bit. I've calmed down a bit, and actually feel very bad that she is so very unhappy. I was just wondering if anyone else has had to deal with toxic family relationships, and if so, did you have to separate yourself from it?

Thanks for listening, you ladies are always so understanding and compassionate.

------
Deb: www.thinkingcouture.blogspot.com

bestgrammy


Oregon USA
Member since 8/29/06
Posts: 3555



In reply to Deb Fox

Date: 3/17/11 2:57 PM

In my family my older daughter is bipolar. She's had behavioral problems since 3 years old and she is now 30.

My younger daughter doesn't have contact with her sister and hasn't for years. I don't blame her.

If you had a "friend" that behaved that way wouldn't you
separate yourself from that? Emotions are more involved with family but separation does need to be done at times.

At this time my older daughter and I only have phone contact... when she becomes too hard to talk with I tell her when she wants to talk differently to call back...sometimes I have to hang up and turn the phone off for a while which I do with a heavy heart but it needs to be done.

Yes, she has an illness...an illness that she needs to take care of the best she can and when she is not doing that I can not be the target of her illness.

You are not obligated to be the target of your sister's unhappiness.
Surely you are as kind as possible listening to a point...but it does NOT have to be up to your breaking point.

You deserve to be happy too.

Take care...we care.

Skye


Member since 8/24/02
Posts: 2230
Skill: Intermediate



In reply to Deb Fox

Date: 3/17/11 3:43 PM

Yep dropped the rope and not heard from my family(parents and sister) for 23 years.

It was distressing to begin with , then like a great weight had been removed from my shoulders. It is great to have a lot of firends some of whom have become like extended family.

You are not responsible for your sisters happiness only your own.

------
Wellington, NZ

Deb Fox


Florida USA
Member since 8/26/05
Posts: 1242
Skill: Intermediate



Date: 3/17/11 4:05 PM

Thank you. This has been distressing for me for years...I have been so much happier since I made the separation, but my sister seems to keep trying to pull me back into it. I have wondered at times if she is bipolar. She has huge mood swings, depression, explosive anger, and goes on these binges...she once was arrested because she was caught shoplifting from the store she managed. In the end, she had stolen 45 gray sweaters! I am sure that she is extremely unhappy that her birthday is being ignored over that of the grandson, because she always has to be the center of attention. Given her history, she will begin to get quite nasty with the man she moved in with...after knowing him for three weeks. At that point she will be calling both me and her mother (my stepmom) several times a day, crying and carrying on about what an awful person he is and how desparate she is to get out of the relationship.

I am so thankful that I have a place to vent my feelings. I have great friends and co-workers who have become my family...but I know that the ladies here will compassionate and will always offer good, sound advice on how to deal with this distressing situation.

------
Deb: www.thinkingcouture.blogspot.com

lilyofthevalley


New York USA
Member since 3/9/07
Posts: 1478
Skill: Advanced



Date: 3/17/11 4:49 PM

Deb,

It sounds like the toxic relationship is actually between your sister and your mutual, controlling, and chaotic father - and you are merely the convenient "whipping boy" for her overwrought emotions.

If you can, keep your sister in your loving heart but minimize the phone calls which give her the opportunity to spew on you. Continue to send the occasional email and card as they don't require an immediate response - and even if she sends a nasty response, take a deep breath and recognize that she presently dislikes herself, not you.

Though your sister has been acting out with behaviors you know to be kinda wacky and definitely unhealthy, it doesn't mean that she's mentally ill - just really, really stressed and lacking your personal strength/insight. Believe it or not, she can and probably will find, someday, her equilibrium. At that time, no matter how far in the future it lies, you'll be there when she comes to know, finally, the value of sister love.

In the meantime, love yourself, be gentle with yourself, and avoid as much of the hysterical fallout as possible. Wishing you well, Lily

------
Lily

NancyDaQ


New Mexico USA
Member since 1/12/02
Posts: 3838
Skill: Advanced



Date: 3/17/11 5:21 PM

Deb, this will be easier for me to say than for you to live but you will probably need to limit contact with your sis too. She may or may not be mentally ill, but that's not really the point. However, she doesn't seem to value your relationship and feels that she can vent on you whenever it suits her. This is not your fault! But for your own sake, I urge you to set some boundaries with her. Limit your contact--it's not your job to be verbally abused.

It's unfortunate that family members are this way. I had to limit contact with my parents due to an unhealthy dynamic and it was very hard. I've also had to end friendships when they became too emotionally draining. It's sad when that happens. I wish you well and hope the situation will at least settle down.

------
Now blogging at http://sewwest.blogspot.com

JTink


Member since 4/20/08
Posts: 6713
Skill: Intermediate
Body Type:




In reply to Deb Fox

Date: 3/17/11 6:57 PM

Deb, I'm so sorry you are having to go through this. I have a sister-in-law who has turned this family upside down. After 40 years of her, most of the family just has nothing to do with her or my brother. He spends most of his time defending her and being overly sensitive. Example: the last time brother and I had a conversation, was when I called him with a personal invitation to our Dad's 90th Birthday(almost 5 years ago). Brother was working part-time with his oldest son. I called him at the shop, so as not to risk talking with SIL. We had an unusually nice conversation for almost a half hour. We kept it light. We were making progress. As it was getting late and close to the dinner hour, I figured it was time to end the call. I said, "Well I'd better let you run. She probably has dinner on the table". He went ballistic! "SHE has a name". He went off on a tirade. I let him spit and sputter till he was done. I then quietly said, "is this what you have been waiting to do since you picked up the phone and heard my voice". I told him I meant no harm in saying "she" instead of "Pat". I asked him if the last half hour meant nothing and were we back where we started. He backed off and actually apologized. I told him most of the problems he and his wife have, come from his uncalled for defensivness. People stay away from them, because of this sort of thing. She plays on his sympathy. She is the most "well" sick person I've ever known. He's a fool. We use to feel sorry for him, not so much anymore. Sorry I went on so, it's still a touchy subject with me. Been going on most of 40 years. I have just pretty much cut off all ties with them. So has most of the family. They were invited to Daddy's 94th birthday last year, didn't even show up. Not even a phone call. I had a niece who drove 80 miles with an infant, show up for Grandpa's birthday. Brother and his wife, were 4 miles away. Just my opinion, but from the description of your sister's behavior, she does sound like there is something medical/mental going on. She could have inherited something from your dad.

As tough as it is, I would cut ties with both of them, until they make a change. Your sister is using you, at her will. Your Dad wants to use you, at his will. Both show control issues. Wrap yourself around people who love you. Life is too short.

CurlySu717

Texas USA
Member since 10/26/06
Posts: 1043
Skill: Intermediate



Date: 3/17/11 7:09 PM

My relationship with my sister has always been strained at best. We're very different and have had a lot of sibling rivalry issues over the years. She thrives on drama and when there isn't any, she creates some. She makes me very tired.

I live in Texas and she lives in Virginia, about 20 minutes from our mother and alcoholic father. She and my mother are bearing the brunt of dealing with my alcoholic father, and her resentment of me and contempt toward me is more and more apparent in every conversation we have. She is extremely angry at me for not being there.

While I understand to an extent, she is extremely co-dependent, and that combined with the way she creates drama has made dealing with my father about ten times worse than it actually needs to be. Like your sister, Deb, she isn't able to cut ties with Dad or even remotely detach. While dealing with an alcoholic parent is unavoidable to an extent, my sister has thrown herself into this mess and seems completely unable or unwilling to separate herself and live her own life.

I try to call as often as I am mentally up to it -- it's very draining -- and I try to just listen and say "I'm so sorry" and other validating things. Trying to give advice or make suggestions usually makes her lose it and start screaming at me.

To compound the issue, my mother is not able to detach or distance herself from my father because she knows my sister will shoulder the entire burden herself and she doesn't want to do that to my sister. So my mother remains mired in the mess, too.

I can't say I wouldn't be handling this differently if I were still living in Virginia, but I have been working hard to fight my natural caretaker and rescuer tendencies and put my life and my marriage first. While I feel extremely guilty at times, I do not feel the need to let my father's alcoholism consume my life, nor do I feel the urge to direct my caretaker/rescuer tendencies on my sister instead of my father.

This probably sounds harsh, but they are my past and my husband is my future. While I would like to have a good relationship with my sister, it just doesn't seem possible to have a relationship with her and still maintain my own sanity. Ditto my father.

I guess my point is that you are not obligated to put yourself through hell just because the person in question is a blood relative. You have to put your own sanity and your own life first and sometimes you have to let people you love deal with the consequences of their own actions. I think I would be a worse sister to enable her than to distance myself from her and risk being called unsupportive.

------
"To love another person is to see the face of God!" ~Les Miserables

www.lillianbettyandsibyl.blogspot.com

Deb Fox


Florida USA
Member since 8/26/05
Posts: 1242
Skill: Intermediate



Date: 3/17/11 7:38 PM

I am so very touched by your thoughtful responses. I have come to terms (mostly) that I need to limit contact with her. It seems that everytime I try to be nice it comes back to bite me. I truly do hope that she finds happiness, and I think sometimes there's a little jealousy in the fact that I did step away and did what was best for my sanity and happiness. I do think that he is manipulating her, and she is allowing it. She really started to get nastier with me after I split with my father. I understand that he puts her in the middle, and I try to do everything possible to deflect that from her, but she seems to thrive on the unpleasantness and drama that comes from it. I guess I really have to back off completely and just let her deal with it. She's an adult, even if she doesn't act like it.

Thank you again for your kind, warm support. It does allow me to take a deep breath and let it go.

------
Deb: www.thinkingcouture.blogspot.com

Franksdottir


Member since 4/25/08
Posts: 3292
Skill: Advanced Beginner



In reply to Deb Fox

Date: 3/18/11 0:23 AM

It's not whining - those of us with difficult families always think that we are the only ones and everyone else is living in a Norman Rockwell paradise.

My mother was a malignant narcissist, and had borderline personality disorder. My father traveled for a living, and our family life was very difficult.

To make a very long story short, things came to a head when I had my first child. (I was 31 and had been married for more than ten years, so it shouldn't have been a shock.) My mother couldn't stand the competition, and eventually, around the time of my parents' divorce, I had to choose between what was good for my child, and what my mother demanded. I was completely estranged from her for the last twenty-four years of her life.

My sisters went with my mother, so I haven't spoken to them either since then, I have never met their husbands or children, and they have not seen my son.

It was very, very difficult for me, as if my whole family had died at once. I had to process it over a period of years, but eventually, I got used to it. When my mother did actually die, I didn't grieve very much, because I had done so much grieving twenty years before.

Was it worth it? Absolutely, and I would do it again. My kids grew up without all of the craziness I did. I protected them from my mother and sisters (who are both like her), and gave them a much better chance at a good life. You have to protect yourself, even at the cost of your relationship with family.

------
Barb
Printable Version
* Advertising and soliciting is strictly prohibited on PatternReview.com. If you find a post which is not in agreement with our Terms and Conditions, please click on the Report Post button to report it.
Online Class
Leather 101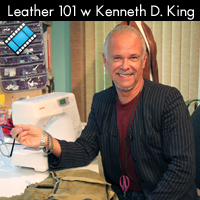 Online Class
Put it on the Bias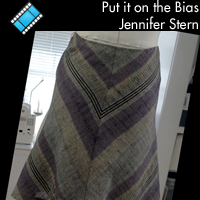 Simplicity 7520 OOP

by: FreyaStark
Review
Making Patterns from Existing Garments - A CD book by Kenneth King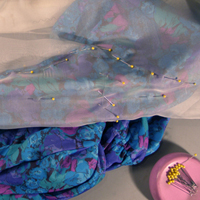 Pattern Details
Pamela's Patterns Magic Pencil Skirt Pattern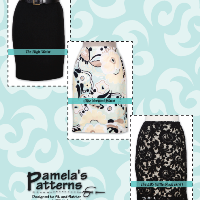 Pattern Details
Simplicity 7805 OOP

by: Alpine Que...
Review