Tailypo


Member since 8/6/03
Posts: 1445
Skill: Intermediate
Body Type:




Date: 1/30/05 2:40 AM

My high bust is 38" but the roomy looking size 16 top I made fit me like a sausage casing. My arms could barely squeeze into the sleeves! I thought that making a few things without altering for fit would be a good 'baby steps' approach for a beginner, but now I'm afraid to try out another pattern.

So, here's me, stem to stern:

High bust 38"

Full bust 44"

Bust point width 9"

Front bust 25"

Back bust 19"

Total waist 34"

Front waist 18.5"

Back waist 16"

Hips at widest point: 47"

High front hip: 23"

Low back hip: 26"

Bicep 12.5"

nape of neck to bust point: 14"

Bust point to navel: 11"

Center back: 17.5"

Waistline to high hipline: 6"

Hip depth: 12.5"

Knee to waist: 26"

Shoulder to elbow: 13.5"

Elbow to wrist: 10"

...I am 5'10" and have those thick Hillary Clinton legs, but _Every Sewer's Guide to the Perfect Fit_ didn't tell me to measure my leg circumference and I ain't doing it if I don't haveta.

High pattern size numbers don't interfere with my self-esteem and I have a very realistic sense of my body, I'm just not understanding 'pattern math'. Please tell me what size, or sizes, to buy!

Thanks guys.

-- Edited on

1/30/05 3:40 AM

--

katynairn


International AUSTRALIA
Member since 5/3/03
Posts: 205
Skill: Intermediate



In reply to Tailypo

Date: 1/30/05 4:58 AM

20 for tops would be my guess. If you have small shoulders you can do something like use a 16 or 14 at the shoulders and neckline and a 20 for the rest.
Cut with big seam allowances, and try it on as you go, before you clip or finish seams.
good luck!

DebbyS


Maryland USA
Member since 7/29/03
Posts: 521
Skill: Expert/Couture
Body Type:




Date: 1/30/05 7:03 AM

Hi. My measurements are:

High bust 36"

Full bust 42"

and I cut a size 20 and still have to do an FBA sometimes.

Debby

------
~

Debby

272.5 yards in stash on 12/3/2015
73.5 yards sewn
55 yards purchased
254 yards as of 3/8/2016

SewVeryTall


Nebraska USA
Member since 3/2/04
Posts: 2073
Skill: Advanced



Date: 1/30/05 7:28 AM

I am a diehard believer in buying patterns for jackets, dresses, or blouses by the measurement between your armpit "creases". I'm referring to the "line" in your skin that you see between your arm and your chest. Measure at the top of this "line", over your bust, to the other side's "line".

Here is the way you use that measurement:

14" equals a size 14

Every 1/2" up or down from 14" is a size up or down, respectively.

If you measure 15 1/2" across, buy a size 20 pattern. If you measure 13", buy a size 10 pattern.

The reason for this is...the shoulders and upper chest area are the hardest thing to adjust on the pattern, so you're buying your pattern to fit there, then adjusting the bust, waist, and hip areas [much much easier to alter] to fit your measurements.

Now for pants or skirts, I would buy the pattern to fit my hip measurement, and adjust the waist if necessary.

------
Ardis

the lefthanded daughter of a lefthanded mother


Talitha


Member since 8/15/04
Posts: 322



In reply to Tailypo

Date: 1/30/05 8:01 AM

Tailypo--

I have neither a 44" full bust, nor a lot of fitting experience, but I've found a lot of times that something someone says spurs my thoughts in the right direction. So here are my two cents, I hope they're neither too obvious or unhelpful. (First off, no matter what pattern you buy, you will probably have to change it quite a bit before it resembles something that's you. The patterns they sell vaugely resemble human, but there's too many different shapes of human for a "size" to fit everyone with that measurement. Very unfortunate for us beginners!

)

The reason they tell you to buy by your high bust is in hopes of getting a pattern that fits you better at the shoulders. Supposedly, any other alteration is supposed to be easier than fitting at the shoulders. (Often times, people who buy-for-the-full-bust will get shoulders that hang down onto their arms.)

However, this isn't nececarily a fool-proof way of buying, but it is a better place to start. An example--Me. I actually dropped down another size, or maybe even more, than my bust indicated. This circumfrence measurement took into the acount my broader-than-normal shoulder blades, and the fact that my rib-cage seems to be more barrel shaped than it ought. So, my actual "Front" is a totally different size than my "back" or "sides". By my full bust measurements, I would have simply picked out a size 14, and the darn thing would have fit perfectly. In reality, my front has been bumped down to a size 8 (or maybe smaller), but my back has probably been bumped up to a size 16, or something.

So, it might help to take a closer look at how it's tight. Let's start from the top--do the shoulder seams (the seams that connect the sleeve to the bodice) sit where they're supposed to? Right at the very end of the shoulder bone, but not falling down onto any flesh? Do the top shoulder seams (that connect the back of the bodice to the front) follow the slant of your shoulders? Or does it pull more up by your neck or feel loose at the end of your shoulder? That would be sloping shoulders. If there's too much by your neck, you would have square shoulders. If it pulls around your neck in anyway, the easiest way to fix that is to cut a bigger neckline.

You probably do need a full bust adjustment, but, again, taking a circumfrence measurement like that adds in the width of the back. If your back is broad, you might not need to add as much in the front as you think--you may find a lot of your problems being solved by adding to the back. I used to always thing that pull lines coming from my bust toward my back meant I needed more room in the front--after all, all the fitting books say "The lines are arrows pointing toward the problem." I finally realized, duh!, that it's a double pointed arrow. In this case, the arrows were pointing toward my back, and as soon as I added more to my back (and left the front the same) the wrinkles disappeared. Turn sidewides and look at the bodice side seam. If it's being pulled to the front, you need more at the bust. If it's being pulled more toward the back, you need more in the back. If it looks like it falls exactly as it ought, just straining everywhere, add to both places.

Sleeves are tricky, because every change you make to the bodice will effect the sleeves, and how they wear. For instance--if you add, say, 3 inches at the bodice side seam (like I did!), you have to add that same 3 inches to the under arm of the sleeve. Otherwise, it won't be big enough to fit in the new hole. So if part of your problem is needing more width in the bodice, it's quite likely that your sausage-link sleeves will get a lot roomier when change them to fit your new bodice.

Secondly, I finally realized something that seemed quite counter-intuitive. More fabric does NOT equal more movement. I used to not understand why when I moved my arms in the slightest it pulled at the bodice, when there was quite obviously plenty of fabric in the bodice. The cure was the exact opposite. I had to pare down the bodice armhole quite a bit, and then I got a lot more movement with a lot less pulling. This is easiest to understand in the case of right in the armpit. (BTW, the armhole seam should sit 1/2" to 1" away from your arm at the armpit. Not ANY further away!) If you have a sleeve set in, you can see what I mean. When you raise your arm up, the sleeve pulls the the bodice up for movement. But the closer the armhole is to the arm, the less it has to pull up on the bodice.

Straining at the back of the armhole points to bodice that isn't broad enough at the back.

Hopefully all of this can help you begin to make some progress. I wish you

could

just use another pattern and have it fit, or just sew without altering. But as best as I can tell, we have two choices--wear over-sized, shapeless clothing that doesn't really fit but at least we can move, or else alter the pattern.

Tell me how it goes!

Liane M


Member since 1/5/04
Posts: 538
Skill: Intermediate
Body Type:




In reply to Tailypo

Date: 1/30/05 9:27 AM

My measurements are similar to yours. Try a multi sized pattern for tops. Find a top in your wardrobe that fits you in the shoulder area and measure it. This is where I start when tracing off my patterns. When you get to the armscye taper to the next larger size. From the underarm to the hip area taper to the size that matches your hip measurement. My tops start out as a medium or large on top and to to the largest size int he hip area. I use the same sleeve size as the armscye . I usually make a full bust adjustment. Try this with a simple tee shirt. Once you get one that fits you will have a "master pattern"or I guess what is similar to a sloper. I use mine as a guide for all the tops and jackets that I make. If I lay the Master over the intended pattern and the shoulder is 4 inches longer, I know that it is going to hang off my shoulder. If the hip area is 3 inches narrower, I know adjustments will have to be made. My tee shirts fit my body but are not tight. Hope this helps. Don't be afraid to try again, thats part of the fun. Once you get a tee shirt mastered you'll be off and running. I also used the same principle with Loes Hinse European Pants and have my "pants sloper" that all pants are judged against.

-- Edited on

1/30/05 10:29 AM

--

Debbie Cook


Member since 4/11/02
Posts: 9896



Date: 1/30/05 9:46 AM

Are you a C or a D cup? I think whatever pattern size you decide on, you'll need to do a Full Bust Alteration (FBA) and you may need to either sew a waist dart or rotate it out at the side seam because your waist is a lot smaller than your bust and you'll have fabric just hanging down from your bust if you don't remove the excess somehow.

One measurement you didn't include was your shoulder length. This is taken from the top center of your shoulder at your neck out to the shoulder "hinge." The hinge is where you feel an indent or movement when you press in with your finger while lifting your arm up and down. Use the fingers from the opposite hand than the arm that's moving up and down.

I generally start with a size 18 pattern and I'm bustier than you, but my high bust is 39 and my shoulders are narrower than most patterns. I then will taper out to a larger size at the waist/hips.

Is there a possibility of seeing a pic of you in the size 16 "sausage casing" so we can see what the actual problems are. It may be a case of just altering the 16, or it may be advice to start with a different size. But it's hard to say for sure without seeing the problems.

------
--
"I base my fashion sense on what doesn't itch." — Gilda Radner
http://stitchesandseams.blogspot.com

AnneM


Contest Committee
Member since 7/30/02
Posts: 7505
Skill: Intermediate



Date: 1/30/05 11:18 AM

The other responses have a lot of information. And I'm still working on this myself, of course. But just a couple additional tid-bits to think on.

Since you have a top that you already made, Talitha's suggestion to check where the shoulders fall, etc, might be best. Using that method I (tentatively) have decided that I will be using 3 different sizes: shoulders, waist, & hips. I haven't had an issue with the arms, and I still need to figure out the back and that armhole issue that Talitha mentions.

For skirts, if it is elastic waist, definitely go by hip measurement; those are easy to adjust the waist. If it is a banded waist skirt, you might find it easier to adjust the hips instead of the waist. In that case you would go by waist measurement.

One other thought: flat pattern measure. Take your measurements & add the seam allowances. So for you back at the bust level, you would take 19" and add 5/8" to each side, resulting in 20 1/4". You want a little wearing ease, so you would need about another inch or so, depending on how loose you like your clothing. So let's call it 21.5". Now see which pattern size comes closest to that when you measure across it. Again, this isn't fool-proof, just getting you in the right area. An alternate method to this is to measure some RTW that you like the fit of, & compare it to the pattern. I usually have trouble with that.

And one final suggestion: try some knit PJs. Forgiving, fit doesn't have to be perfect, and you get something made you can lounge around the house in.


Thanks to everyone's replies to tailypo's post, also. I think they will be very helpful to lots of people.

------
With a great wardrobe that's still in the flat-fabric stage.

Debbie Cook


Member since 4/11/02
Posts: 9896



In reply to AnneM

Date: 1/30/05 11:21 AM

Quote: AnneM
And one final suggestion: try some knit PJs. Forgiving, fit doesn't have to be perfect, and you get something made you can lounge around the house in. of people.

Most definitely!! This is my favorite thing to do and I completely forgot.

------
--
"I base my fashion sense on what doesn't itch." — Gilda Radner
http://stitchesandseams.blogspot.com

Everyday Sewist


USA
Member since 9/14/02
Posts: 2707
Skill: Advanced Beginner



Date: 1/30/05 11:35 AM

Do you have a fitting book? Most of the more popular books will tell you just how to use those measurements to alter your pattern. And if you have a 38 high bust and a 44 bust, you WILL have to alter the pattern. Because most patterns are drafted for only a 2" difference between full bust and high bust measurement.

A. If you buy the pattern by the high bust, you will need to make a full-bust adjustment (FBA). And you might also have to widen the back and sleeves.
B. If you buy the pattern by the full bust measurement, you will need to narrow the upper chest and shoulders.

For option A, I would recommend the books: Fit for Real People, or Fitting Finesse.

For option B, I would recommend the book: Fast Fit.

Whatever method you use to alter your pattern, you will probably need to increase the dart (if there is one) as well. The difference between your high bust and full bust measurements suggests that you are bigger than a B cup.


Printable Version
* Advertising and soliciting is strictly prohibited on PatternReview.com. If you find a post which is not in agreement with our Terms and Conditions, please click on the Report Post button to report it.
Online Class
Perfectly Fitted Shirt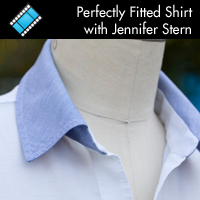 Online Class
Beyond the BoatNeck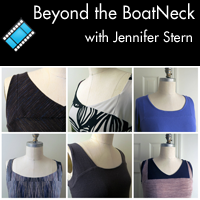 Butterick 5261

by: FromHeadTo...
Review
Christine Jonson Taper Pant & Wide Leg Pant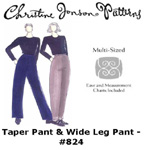 Pattern Details
SewBaby Blankie Buddies Pattern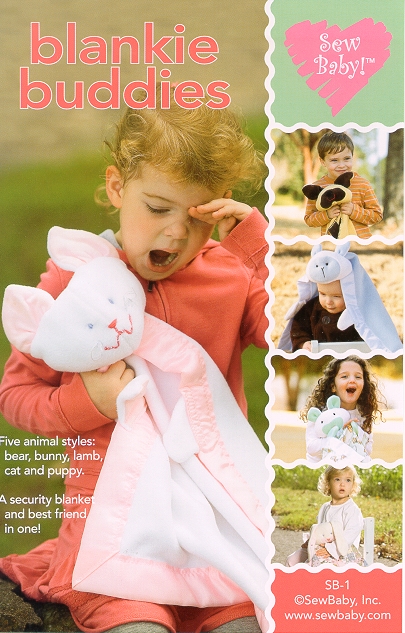 Pattern Details
No Pattern Used Multiple

by: Betty Stit...
Review