SexiSadi


Advanced
South Carolina USA
Member since 5/10/05
Posts: 2637



Date: 3/29/11 2:39 PM

Ok, so I buy something off of eBay, Etsy or where ever. Seller charges me shipping for priority mail, which is 2 to 3 days ship time. However, seller doesn't actually get my item into the mail for 8 days. I don't really have a problem with slow shipping -- as long as they say they're slow. If it says in their policies that they only ship on Fridays, and I buy on Saturday, I know i'm not going to see my item for almost two weeks. I don't mind. But i'm starting to get a little miffed that i'm being charged a higher rate for priority when they can't be bothered to put my item in the mail for a week. I mean really, part of the point of the FRE is that they don't have to go to the post office. What's the hold up?

I'm finding this is happening more and more to me, and i'm on the verge of giveing neutral or negative feedback because of this. Am I being unreasonable about this, or should the seller be a little more on top of things?

------
http://theramblingsoftcm.blogspot.com/
Numbers for 2013:
Yards in stash: 606.25
Yards in: 22.75
Yards out: 10.50

Numbers for 2012:
594.00 yards in stash
4 yards in
10.25 yards out

Numbers for 2011:
601.25 yards in stash (I'm sure this number is off by a few yards)
Yards in: 137.50 (Seriously? I'm over 100, and it's only JULY? Ugh!)
Yards out: 88.75

Sickofitcindy


Intermediate
New York USA
Member since 5/1/08
Posts: 420



Date: 3/29/11 2:51 PM

I don't think you're wrong at all and I would leave negative feedback. If you pay for priority shipping, you should receive it.

bestgrammy


Oregon USA
Member since 8/29/06
Posts: 3556





In reply to SexiSadi



Date: 3/29/11 3:06 PM

It seems IMHO that the seller is the one choosing priority mail to make up for his/her delay in getting things sent out...and making YOU pay for it...doesn't seem right at all and IMHO what I call backward thinking...because to me priority mail means that I receive the item in 2 to 3 days...from the time it's ordered!

Are you able to leave a comment on the feedback...such as positive comments on the item and price..but negative comment about the shipping?

diane s


Intermediate
Oregon USA
Member since 8/24/02
Posts: 4953



Date: 3/29/11 3:16 PM

I totally agree with you. I sell alot on Ebay at home and at work, and things are sent off within 2 or 3 days at the most.
As for shipping, anything over 13oz has to go as Priority, it could go as parcel post, but until you get up to several pounds, priority is is the same cheaper. 13oz or less can go as first class mail, and it ususlly gets there the same as priority.

------
My grandmother taught me to sew when I was 10, and I've been sewing ever since.

JillyBean333


Intermediate
Minnesota USA
Member since 10/20/07
Posts: 943





In reply to diane s



Date: 3/29/11 3:30 PM

You are absolutely right. I sell on Ebay too...not so much lately, but I get that stuff shipped out within 24 hours of receiving the payment.
Unless it's a weekend. IF I can't ship (ie: vacation, holidays) I ALWAYS put up a notice that I'll be unable to ship it and when it will be shipped.

------
JillyBean
http://craftysupreme.etsy.com

teagg

AUSTRALIA
Member since 5/25/05
Posts: 744



Date: 3/31/11 8:34 AM

I'd ask for a refund on the shipping based on the fact that you were wanting it to arrive sooner... it didn't because they delayed sending it... same as if they'd sent it via normal post...

then I'd comment that this is what you'd like to do, otherwise the whole thing has disadvantaged you, and it's left a really negative feeling...

leading to....

(something like) let me know your response, before I post my feedback...

it's that whole thing about 'who is the customer here, and are they happy?'

hth
G

------
G
Sydney, Australia

Tom P


Intermediate
New York USA
Member since 3/16/07
Posts: 888





In reply to SexiSadi



Date: 3/31/11 10:34 AM

Well, I seem to be swimming against the tide here, ...

I'd definitely be annoyed that they took 8 days to ship. You're right about that.

I would not leave negative feedback without talking to the seller. That's basically the biggest stick you can hit them with, and I wouldn't start with that over having to wait an additional 5 days for the item (I assume that 3 days or so would have been fine).

I'd contact them to complain (they should at least have a chance to respond) and ask for a partial refund on the shipping. It might not be a bad idea to wait until you actually receive it in case (on the plus side) the item is nicer than you expect or there's a nice apology note enclosed for the delay, or (on the negative side) there's a problem with the item that you need to resolve.

However, it's possible that shipping priority was actually not more expensive for you. With the flatrate boxes, unless the item qualifies for media mail, it can often cost just as much (or nearly so) to send something parcel post. Without knowing the details, it's hard to say whether or not offering only priority was good or bad.

Also, I think there's a difference between eBay and Etsy. Etsy, the person has gone to the trouble to set up a shop and has a higher burden of professionalism. eBay, it could just be someone selling something from their home. I've had someone in Puerto Rico buy a textbook from me on Amazon (I'm in NYC), pay for the $3 shipping, then complain when the book hasn't arrived two weeks later. I figure that the $3 Amazon allowance only pays for media (I actually lost money on the shipping) and surely PR is going to be on the long end of what the post office says (which is 3 weeks).

If someone buys a book from my Amazon store and pays for expedited shipping, I'll try to go by my storage unit to get it out in a day or two. If they pay for the $3 shipping, I don't feel terribly guilty if it's a few days before I get there. Either way, I'm not running a business and just can't offer next day shipping.

So, all that said, I can see the seller's side of things. But 8 days is still too long.

SexiSadi


Advanced
South Carolina USA
Member since 5/10/05
Posts: 2637





In reply to Tom P



Date: 3/31/11 11:23 AM

I guess what i'm getting at here is that if they are going to charge for priority (which I think it has a lot to do with teh fact that the PO will supply all shipping materials for free) the seller has an obligation to send out the package within a day or two.

I am currently waiting on a pattern which was bought on the 23rd. I was not offered any other option but priority mail for $4.95. If that pattern doesn't show up today, I will be contacting the seller.

My last ebay purchase was made on the 13th. No other option but to pay for priority. Postmark on the package was the 22nd. 9 days just to get the package in the mail.

Ebay purchase before that. Bought a pattern off of ebay. This seller wanted $6.95 for priority (I assume it's because those free envelopes that the post office provides are expensive). I got my pattern 16 days later. Turns out there were 2 pieces missing from the so called complete pattern, so I got a refund anyway, but that's beside the point.

Like I said, I don't have a problem if a seller ships slower as long as they are either up front about it or they are not charging me for priority shipping.

------
http://theramblingsoftcm.blogspot.com/
Numbers for 2013:
Yards in stash: 606.25
Yards in: 22.75
Yards out: 10.50

Numbers for 2012:
594.00 yards in stash
4 yards in
10.25 yards out

Numbers for 2011:
601.25 yards in stash (I'm sure this number is off by a few yards)
Yards in: 137.50 (Seriously? I'm over 100, and it's only JULY? Ugh!)
Yards out: 88.75

Tom P


Intermediate
New York USA
Member since 3/16/07
Posts: 888





In reply to SexiSadi



Date: 3/31/11 2:18 PM

Well, I can certainly see your point for a pattern. It can be shipped in an 9x12 in. envelope first class for probably $2, including the postage and the envelope. And no trip to the Post Office. I understand a lot of sellers include their indirect costs in the postage, but for $4.95 to mail a pattern you should get better performance.

I would totally complain about it.

Karen31


Advanced
USA
Member since 1/25/09
Posts: 1303



Date: 4/1/11 1:35 AM

There is a section on ebay that says how long for processing or something to that effect, i.e. how long to allow to turn around the item, may want to double check that. I've also had people wait if paypal pulled the $ from my checking acct. and sent an e-check and they wait for that to clear, understandable. And sometimes things just come up. Someone gets sick, has an emergency, etc. Best to contact seller and find out. But if it does for example say 7 or 10 days or whatever for processing/handling, even if it is priority postage (which I find seems safer and more assured of getting there than first class, had a pkg. take 3 weeks one time!!!) they did do their due diligence. If not resolved you could always appeal/complain to ebay or paypal for some refund. Heaven knows the buyer has become so well protected by those two entities it is nearly impossible to resolve an issue with a lying, deadbeat or irresponsible buyer.

------
Karen
Printable Version
* Advertising and soliciting is strictly prohibited on PatternReview.com. If you find a post which is not in agreement with our Terms and Conditions, please click on the Report Post button to report it.
Bust Adjustments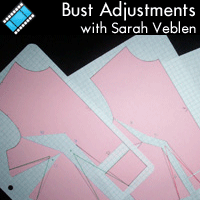 Altering Jackets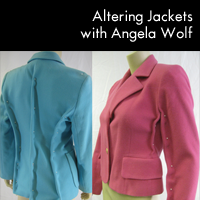 Pamela's Patterns 111

by: Peggysclos...
Review
BRIDAL COUTURE, a CD book by Susan Khalje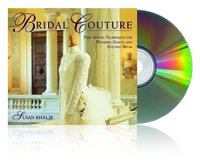 Buy Now
Sew Liberated Myla Tank Pattern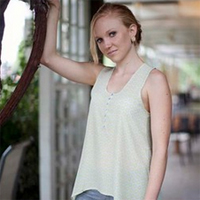 Buy Now
Simplicity 3758

by: christywhi...
Review