Aroura


Intermediate
Oregon USA
Member since 7/30/09
Posts: 1505



Date: 3/31/11 11:29 PM

"Vintage Pattern 2011" Rules
Sew a Vintage Pattern - Pre-Size change

May 1 through June 30, 2011

This contest is a chance to try out vintage patterns, learn the differences between those and current patterns, and possibly try some traditional but new-to-you techniques. The rules for this contest:

Make a garment using a vintage pattern. For the purposes of this contest a pattern is considered Vintage if it was issued between 1920 and 1967. If the pattern declares that it has the 'new sizing', it is not eligible for this contest. Vintage instruction books from the same date range, 1920 to 1967, may also be used if it provides instructions for creating your garment and you follow their guidelines.

Note that this particular contest is restricting patterns to a subset of what is normally considered vintage. Also be aware that most patterns from this time frame run smaller than modern patterns, so if you are purchasing a pattern check the sizing carefully.

Patterns must be original vintage prints, or exact re-prints of the vintage pattern (for example, reprints such as those that are available at Vintage Fashion Library and Vintage Pattern Lending Library). Re-issues, vintage inspired, retro, and self-drafted patterns using modern books are not included in this contest.

Minor design changes are allowed. If major changes are required to make a wearable item, please pick a different pattern for this contest.

Fabrics and techniques do not need to be vintage. However, both are encouraged, if available.

The contest is restricted to clothing. Crafts and home dec items are not included. Accessories as part of a clothing item can be included.

There will be a 1st place winner determined by Pattern Review member vote, and second winner randomly drawn from all qualified entries.

Voting guideline suggestions:

- How well does the garment meet the rules? Did they make a garment wearable today, and not a costume?

- Are the construction methods and fabric choices well suited to the design and to each other?

- Is the review complete and well written?

- Taking into account the stated ability level of the entrant, how well does the garment fit?


*Rules that apply to all contests:

1. All reviews must be entered for submission by 11:59 PM Eastern Time on the last day of the contest. Contest dates will be listed for each contest.

2. Unless otherwise stated in the rules, patterns may be drafted, tweaked, and muslined before the contest date, but fabric for the pieces entered may not be laid out or cut till the start date of the contest. Fabric may be pretreated before the contest date.

3. Items intended for sale, or for which you were or will be paid to make, do not qualify for any contest, but items made for charity are welcome!

4. Unless otherwise stated in the rules, all reviews written for a contest entry must include a picture of the entry.


* Contest Eligibility

1. Any member of Pattern Review, either paying (FoPR) or non-paying, who's been a registered member on the site for 90 days prior to the start of a contest is eligible to enter.

2. Any member of Pattern Review, either paying (FoPR) or non-paying, who's been a registered member on the site for 90 days prior to the end of a contest is eligible to vote in a contest.

3. Any member who's won 1st place in a contest on Pattern Review ended in the previous 4 months is ineligible to win another contest (for that 4 month period).


Prizes:
Sponsored by Victoria Jones Collection
First Prize: $75 Gift Certificate
Random Entry Prize: $50 Gift Certificate

------
Sewing is more than my hobby, it is my art.
My new Blog: http://itssewcreative.blogspot.com/

Aroura


Intermediate
Oregon USA
Member since 7/30/09
Posts: 1505



Date: 3/31/11 11:43 PM

Welcome to the official thread, ladies (and gents)!
I am very pleased to be your contest manager. I will be visiting the thread on a (generally) daily basis to help where I can, and answer any questions. I know I've started the thread a month before the contest starts, but I already see a great deal of interest!

Please note that the dates for eligible contest patterns have changed, back almost a decade from where they were in previous years. If you have any questions about dating Vintage patterns, I'd like to offer a couple on-line resources.

Cemetarian

Vintage Patterns Wiki

I also found a wonderful site with some free on-line vintage sewing books, which may be helpful when researching vintage techniques, fabrics, and even laundering. Every book on this site falls within the contest period.

Vintage Sewing books online

I look forward to seeing all of the beautiful creations I know will be made over the next few months, and sewing along with two vintage patterns I have picked up recently.

I wish you all the best of luck, and a very enjoyable contest!

------
Sewing is more than my hobby, it is my art.
My new Blog: http://itssewcreative.blogspot.com/

Kellie R.


Intermediate
Member since 7/4/07
Posts: 1669
PR Weekend Volunteer



Date: 4/1/11 7:26 AM

Thanks so much for managing this contest and for starting the thread!

I'm soooo excited to see this contest back this year as a contest, opposed to a challenge. And that it's returned to two months!

I've already joined; I'll be making something to wear out to my birthday dinner in June, up in Chicago at Charlie Trotter's!!!

It's narrowed down to about three or four patterns. Must figure out pattern plus fabric.

------
A bad day in the sewing room is better than a good day at the office.

Getting through life, one stitch at a time.

http://when-ladies-dressed.blogspot.com/

Kat B.


Advanced
Virginia USA
Member since 11/16/03
Posts: 44



Date: 4/1/11 7:52 AM

I am so excited for this contest! I just hope I can clear my calendar in time to join in the fun! I have a vintage pattern from ebay that I have been itching to sew up.

lakaribane


Beginner
HAITI
Member since 7/23/07
Posts: 2127



Date: 4/1/11 10:50 AM

I've just signed up and I'm already plotting.

------
Fashion Maté, where I blog about what I (eventually) sew : http://fashionmate.blogspot.com
Addicted to Pinterest? Me too! : http://pinterest.com/lakaribane/

nicegirl


Intermediate
District of Columbia USA
Member since 5/10/06
Posts: 1724



Date: 4/1/11 11:46 AM

Dang, I had planned to use a 1973 pattern. Will probably end up sewing along as I don't think any earlier patterns are on my sewing list at the moment.

------
http://theslapdashsewist.blogspot.com
=================
2007: purchased 115+, sewed 105+
So close to parity, yet so far

Trying again in 2008
Yards purchased: 133
Yards sewn: Somewhere around 95

2009? I give up

squirrellypoo


Advanced
International UNITED KINGDOM
Member since 3/27/05
Posts: 1622



Date: 4/1/11 12:07 PM

Ooh I might be up for this, especially since we can start muslining now (which will probably be half the battle!).

But what should we do if we can't find a date printed anywhere on it? I'm thinking about finally tackling this Style Print dress, but I don't know its date...? Is there any way to find out? I can tell it's pre-decimalisation (1969-71) by the price, but beyond that, I have no idea.

Edit: I should've clarified that I've used both of Aurora's linked resources, but it's not listed on either.
-- Edited on 4/1/11 12:11 PM --

------
www.fehrtrade.com

jannw


Intermediate
Washington USA
Member since 9/3/06
Posts: 8552



Date: 4/1/11 12:24 PM

I'm in also. I have a 1930's pattern and some fabric, supposedly from the thirties also. Does anyone know of a site that has good pictures of vintage fabrics and their date?



Quote:
possibly try some traditional but new-to-you techniques


Aurora..do you know if they had a particular techniques in mind? I learned to sew from my grandmother, so possibly, all my techniques are vintage

Been looking forward to this one..

------
2009-113.25 yds
2010-115.5
2011-80.25+30+donated
2012 86.3 yds..
2013 21.0
Everyone who sews seriously has a stockpile of fabrics, because it is natural to purchase more than can be sewn in any one season" Singer, Timesaving Sewing, 1987



loti


Advanced
Florida USA
Member since 5/27/04
Posts: 3634



Date: 4/1/11 12:35 PM

I have my pattern, but will have to grade it, it's from 1948, Butterick 4610.

Can we change the pattern for this contest, for instance this pattern is a dress but I might want to make it shorter.

------
"A girl should be two things: classy and fabulous."
Coco Chanel

Stash Sewn in 2011 148.5 Yds
Stash Sewn in 2012.... counting...

http://adonising.blogspot.com

Aroura


Intermediate
Oregon USA
Member since 7/30/09
Posts: 1505





In reply to squirrellypoo



Date: 4/1/11 12:42 PM

Squirellypoo, the Cemetarian link also includes a page about how to date patterns you cannot find listed anywhere. As yours is British, it probably will be hard to find on a list.

Your pattern looks to be late 50's, early 60's, and going by the above guidelines, most patterns had A-line figures by the mid-60's. The hemline is clearly not mid 1950's though. The pleats at the waist and deeper neckline are still very much late 50's, both fashion carry-overs that were gone by 1963 or 64' (when the waist line is gone, and necklines are almost all boat or collars). Also, the gloves, hair, and jewelry indicate late 50's, even more than early 60's, so I'd put your pattern between 1958 and 1961.

I'm sorry I cannot get an exact year, but I have no doubt your pattern is before 1967, and therefore eligible. Hope this helps!



------
Sewing is more than my hobby, it is my art.
My new Blog: http://itssewcreative.blogspot.com/
Printable Version
* Advertising and soliciting is strictly prohibited on PatternReview.com. If you find a post which is not in agreement with our Terms and Conditions, please click on the Report Post button to report it.
The Technique of Underlining Garments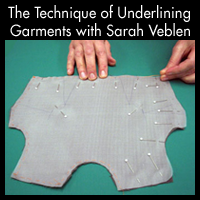 Sew a Designer Unlined Jacket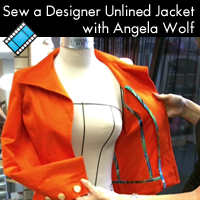 brerrabbit.com no number

by: wendlesue
Review
Grainline Studio 32001

by: poppykettl...
Review
You Sew Girl 75mm Purse Frame Purse Pattern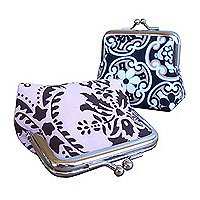 Buy Now
Islander Sewing Systems Irish Coat Pattern Pattern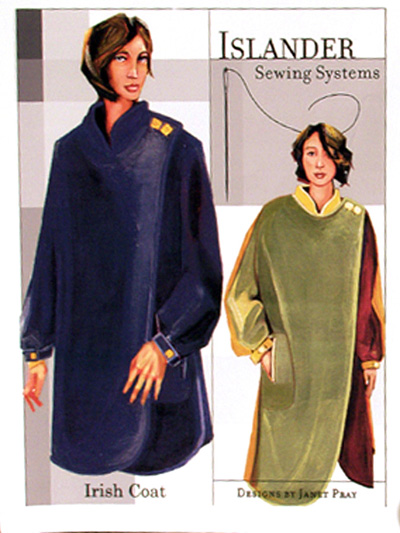 Buy Now