birdmcfarland


Intermediate
Pennsylvania USA
Member since 8/1/08
Posts: 960



Date: 4/9/11 2:00 PM

This has happened to me several times before and has, at times, caused me to move seats or become borderline homicidal with irritation.
I was at a therapy dog meeting this morning and a woman came in and sat down in the only empty chair left next to me. First of all, she was half an hour late then rifled through a plastic bag that made noise while someone was speaking, cracked open a can of Coke, took up the speakers' time telling stories about her cats that had absolutely no bearing on the meeting, and then starts audibly chewing on gum.
The gum just about pushed me over the edge. I cannot stand open-mouthed chewing in the first place and I think that if someone else can hear the gum, it's just too loud. I was on the verge of saying to her "Excuse me, but your gum chewing is really loud and distracting".
Is that out of line of me? Don't you think that kind of behavior is really bad for an adult? Or is it me being hyperirritable?

JTink


Intermediate
Member since 4/20/08
Posts: 6275





In reply to birdmcfarland



Date: 4/9/11 2:38 PM

I think your reply would have been a heck of lot more polite than mine I would have gone with..."you sound like an old cow chewing her cud" I'm very hyper sensitive to sound. This woman showed no respect for others in the room. You did a lot better at holding your tounge than I would have

Therisa


Advanced
Michigan USA
Member since 4/1/07
Posts: 936





In reply to birdmcfarland



Date: 4/9/11 2:42 PM

I think the stories about the cats should have been interrupted. The gum chewing? Not so much.

------
Fabric Purchased in 2011: 37 yards
Fabric Sewn in 2011: 0 yards
Current Contest Moderator: Lined Jacket
Current Contest Participant: Mini Wardrobe

frame


USA
Member since 2/19/04
Posts: 4142





In reply to birdmcfarland



Date: 4/9/11 2:47 PM

(Raises hand) I confess, I am a loud chomping gum chewer. I don't mean to do it, but I do. When I catch myself, I stop. I try to be vigilant in public so that I don't annoy anyone, but I am sure I have annoyed plenty of people.

Can you mention it or ask me to stop? Absolutely. Just as I can tell the person chatting on his cell phone or texting during a presentation or the other millions of ways people can be irritating in public places that what he is doing is distracting.

If you mentioned it to me, I would probably apologize and toss the gum. But I can't say for sure that everyone would. It's one of those habits that most people are unaware they are doing. Sometimes it's easier to change seats.

You might ask yourself, didn't we learn better manners? Who knows. Maybe we did, maybe we didn't.

------
"framed" was taken
"I meant what I said, and I said what I meant." - Horton(Dr. Seuss)

kkkkaty


Intermediate
Utah USA
Member since 12/7/05
Posts: 2680





In reply to birdmcfarland



Date: 4/9/11 2:52 PM

Used to use my dog in a animal therapy program also, great experience!

On the gum chewing, I was on a long flight once,seated next to a kid who was popping his gum. As in your situation, there was no way to move, or that would have been my choice. I did ask him quite politely to stop. he was quite annoyed at me the rest of the flight, but he didn't pop his gum anymore! Yea...! well worth it.

I think generally you could say "Would you mind not popping/cracking your gum while we're in the meeting", and no one should take offense. If they do, so be it. If they ask why, then you could say it's distracting and annoying





------
Viking Lily 545
Viking Ruby
Bernina Activa 210
Brother 1034d


Miss Fairchild


Advanced
USA
Member since 8/24/02
Posts: 7936



Date: 4/9/11 2:53 PM

One thing I learned moving from out west to where I live now, is that people are different and have different levels of courtesy. What is normal for one, can send someone over the edge. I know, because I've been that "over the edge" person as well as I'm sure to others, my ''normal'' is anything but!

To answer your question, knowing how late this person came in, and their noisiness in rifling through plastic bags, etc., to get at gum, leads me to think this person likes attention. Then when the cat issue came up, I would have politely stuck up my hand and asked what it had to do with our meeting--was the speaker going to discuss cats as well? That may have given this person a clue that you were aware of her behavior, that she had her attention, (which she needed), and that you were going to settle down to business and so should she. The fact you were sitting next to her showed a boundary, which she should have respected, and by speaking up, you would made her see it more clearly.

------
"Play the cards you are dealt, but choose who is sitting at the table"..AARP magazine

SEE MY ETSY SHOP HERE: http://www.etsy.com/shop/AuntMaymesAttic
My blog: http://auntmaymesattic.wordpress.com/

goodworks1


Advanced
Illinois USA
Member since 7/19/03
Posts: 3795





In reply to Miss Fairchild



Date: 4/9/11 3:35 PM

Quote: Miss Fairchild
One thing I learned moving from out west to where I live now, is that people are different and have different levels of courtesy. What is normal for one, can send someone over the edge. I know, because I've been that "over the edge" person as well as I'm sure to others, my ''normal'' is anything but!



To answer your question, knowing how late this person came in, and their noisiness in rifling through plastic bags, etc., to get at gum, leads me to think this person likes attention. Then when the cat issue came up, I would have politely stuck up my hand and asked what it had to do with our meeting--was the speaker going to discuss cats as well? That may have given this person a clue that you were aware of her behavior, that she had her attention, (which she needed), and that you were going to settle down to business and so should she. The fact you were sitting next to her showed a boundary, which she should have respected, and by speaking up, you would made her see it more clearly.


Wow. If I were that person chewing the gum I wouldn't have understood any of those side-ways messages about boundaries or attention or gun-chewing.

I think the group leader should take the responsibility for off-topic behavior.

These kinds of topics make me never want to leave me house, knowing how irritable my behavior may make someone feel. I had no idea.

Now, I do get anxious if I start to have an allergic reaction to someone's perfume. But I usually solve it by just standing up and moving to a different location in the room. (And yes, I stand for the rest of the meeting, if necessary.) I have only mentioned the problem to one person over the years, and that was someone I knew well and they took it well....

------
blog: goodworks1.wordpress.com


frame


USA
Member since 2/19/04
Posts: 4142



Date: 4/9/11 3:41 PM

It's important to note that you can't control someone else's behavior. You can ask someone to stop but you can't make them.

------
"framed" was taken
"I meant what I said, and I said what I meant." - Horton(Dr. Seuss)

chloeE


Advanced Beginner
Missouri USA
Member since 6/5/06
Posts: 257





In reply to birdmcfarland



Date: 4/9/11 3:41 PM

Quote:
Is that out of line of me? Don't you think that kind of behavior is really bad for an adult? Or is it me being hyperirritable?




No. Yes. Yes.

Sounds like she had already made several blunders with you before she even started with the gum.

If I were the guilty; (benefit of the doubt) unaware, party, a well placed "SHHH" in my direction would be appreciated.

If it doesn't stop, I wouldn't shorten my telomeres over it.







------
We are stardust.




frame


USA
Member since 2/19/04
Posts: 4142





In reply to goodworks1



Date: 4/9/11 4:23 PM

Look at your pretty picture! It's nice to see you.

I was going to mention how annoyed I was the other night when an elderly man and his buddies were seated so close to us at a restaurant and his cologne/after shave was so strong that I lost the ability to taste my food. We got a "to go" box and left. It's like asking someone really stinky to stop sweating. :D

I'm just ornery enough that if I was rudely told to stop chewing my gum, I would give it a few last really loud pops, but then I would toss it. I really am a nice person. Just have a bad habit.

------
"framed" was taken
"I meant what I said, and I said what I meant." - Horton(Dr. Seuss)
Printable Version
* Advertising and soliciting is strictly prohibited on PatternReview.com. If you find a post which is not in agreement with our Terms and Conditions, please click on the Report Post button to report it.
Online Class
Break your Serger Out of the Box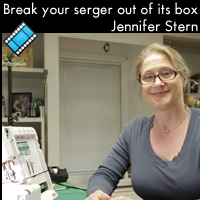 Online Class
10 Clever Techniques To Help You Sew Like a Pro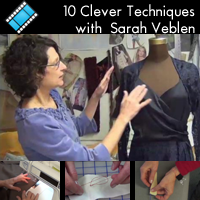 Kwik Sew 3854

by: Veronimuse
Review
Petite Plus 302 Pattern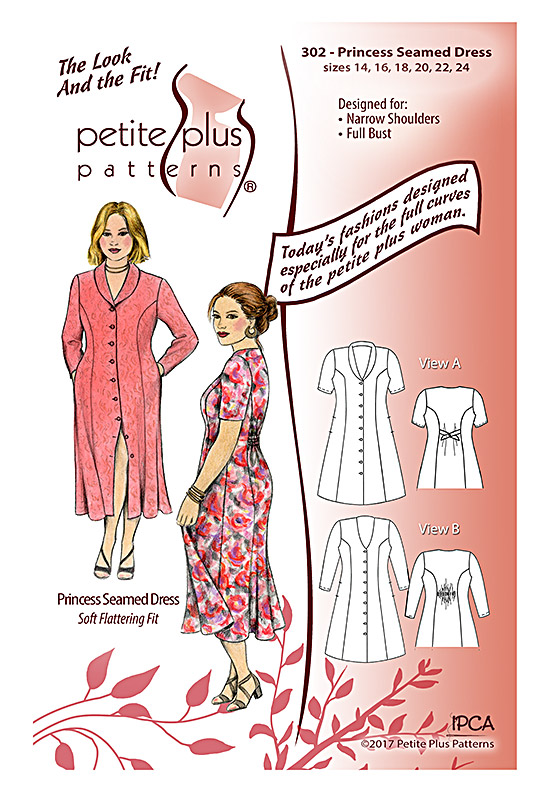 Pattern Details
Paradiso Designs Anna Handbag Pattern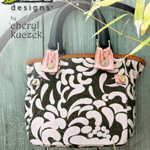 Pattern Details
Deer&Doe Dress Belladone

by: poppykettl...
Review