CycleGal


Intermediate
California USA
Member since 3/14/03
Posts: 97



Date: 4/11/11 10:51 AM

I just have to rant here.

Bought a hemmer foot from an ebay seller (buy it now!) Listed as a baby lock foot, tried the thing and it never worked. figured it was me. 2 months later took it to my sewing machine dealer and lo-and-behold it was an old foot to fit an older model elna. I sent a message to the seller "oh well send it back! My distributor must have sent me the wrong one! I want to SEE it!" So I send it back. My bad, no tracking number or anything.

"oh, I never got it"

I sent her a message it seemed suspect that I get a foot that wasn't what it was listed as, then it gets lost, and as you know if you don't deal with ebay within 45 days you are screwed, fortunately I'm only out 20 bucks plus whatever to ship it to nowhere land. Maybe this is an honest person who did just have some hiccups in the sale, but I really doubt it. This was a seller with 99% positive feedback too!

So I learned my lesson (if it seems too good a deal it likely is bogus) if you do buy a part / machine/whatever make sure it is 100% right in the time period to offer feedback or get help from ebay.

I am officially done with ebay.


Maia B


Advanced Beginner
Illinois USA
Member since 10/27/10
Posts: 4661



Date: 4/11/11 11:01 AM

I bought some "Pfaff feet" that were generic feet that didn't fit, even with the adaptor. My model was specifically listed as compatible-not! Cheapo crap too. Sent them back at my expense. I did get a refund, but left negative feedback b/c of the time, expense, and hassle due to their incorrect description. Got a threatening email. Recently I bought "genuine" Pfaff feet from a seller on sewitsforsale. She mailed them 5days after I paid, by tossing them in a plain letter envelope. Of course the plastic one broke and the other two weren't as described. She refused to refund anything, even though mailing them in a letter envelope with no padding was clearly negligent. But I emailed the moderators and they banned her-it wasn't the first time I guess. I had other, great purchases from lovely sellers on sewitsforsale, thankfully. But I feel ya-sucks to get scammedEDITED for iPhone typo
-- Edited on 4/11/11 11:03 AM --

------
🌸 Plenty of machines, mostly Berninas 🌸

CycleGal


Intermediate
California USA
Member since 3/14/03
Posts: 97



Date: 4/11/11 11:30 AM

I'm just lucky that I didn't mess up my sewing machine since the needle hit the foot the first time I used it!

Carrie-Jane


Intermediate
UNITED KINGDOM
Member since 12/9/06
Posts: 1160





In reply to CycleGal



Date: 4/11/11 11:51 AM

Really sorry about all your trouble with the new feet.
But thanks for posting about your experience. I have two new feet I had bought a couple of weeks back off Ebay and haven't got round to trying them yet. I must go do it now.

Glad your machine was okay.


------
My machines; Bernina 135S, Elna 2300, Bernina Serger 800DL.
http://fenullapolkadot.blogspot.com

Lil Flo

Advanced Beginner
Louisiana USA
Member since 4/17/09
Posts: 1678



Date: 4/11/11 11:53 AM

I purchased a cell phone about 2 months ago. The phone got here and did not funciton properly, so told them I just wanted a refund if I had to send it back at my expense and they would ship a replacement that might work. It was listed as brand new and did not work. I paid $127 for it. So it wasn't so easy for me to forget. Besides me having to pay return shipping, they wanted to charge me a 20% restocking fee on a phone that did not work. I contacted the seller and they said I had to pay the restocking fee if I wanted a refund. I said no way, it didn't work when I got it and I'm not paying the restocking fee. I will take the lost of shipping it back, but that's about it. This was through email. So after I talked to them opened a dispute and told ebay what had happened. Right after I opened the dispute, they called and got very ugly with me and told me they were very upset with me and I told them I did not care and hung up. I immediately escalated the case but while I was escalating the case got another ugly email that I better return it and not try to scam them. After your case is escalated, you are not suppose to be able to come into contact with the seller, ebay takes over. Anyway, I contacted ebay and told them what happened and they sent me a return label and said they would pay for the shipping and that I could use the post office or UPS, but did load the UPS information for me. I sent it back through the post office and of course it did not show when or if they got it and ebay closed my case and said I would not get a refund. So I called ebay and told them what had happened and that I had no control over the USPS and appealed their decision. They checked into it and checked the postal label they had sent me and it showed I had shipped it back immediately , so they immediately refunded my money. IT was a HUGE headache, but I know how you feel and was very upset about this. IT's just not worth the hassle anymore. So I understand your frustration and do not blame you. I have lost all respect for ebay and their sellers. Seems over the years things have just gone downhill and you just never know what condition the item will arrive in.

skae


Advanced
Member since 4/23/07
Posts: 3252





In reply to CycleGal



Date: 4/11/11 12:18 PM

those are the people we have to report. Not all are dishonest.
I got some parts for my pfaff 1222 and the part fit. Now i just have to have the machine tuned up. I do have to say comunitcation is the best way to get answers. Before i buy i ask if it is for this model.
Sorry you had such a bad experience.
-- Edited on 4/11/11 12:19 PM --

------
Ecclesiastes 11:7,8 Nothing on earth is more beautiful than the morning sun. Even if you live to a ripe old age, you should try to enjoy each day, because darkness will come and will last a long time. (CEV)


Judy Kski


Intermediate
Florida USA
Member since 10/26/08
Posts: 1507





In reply to CycleGal



Date: 4/11/11 12:25 PM

It's sad to hear that you would stake your entire eBay experience on one dishonest seller. There are so many other sellers out there to choose from. Just don't go back to the one who did you wrong. Also, learn from your mistakes too.

------
Judy

SouthernStitch


Intermediate
Member since 8/24/02
Posts: 10168



Date: 4/11/11 2:19 PM

Cycle gal, I feel for you, really I do. But now a days, I do not buy from ebay unless it's from someone with good consistent, recent feedback. I will say I have been very blessed/lucky whatever you want to call it.
Maia, that's so awful. Any IDIOT should know not to ship something like that in a plain white envelope. I've had good luck with sewitsforsale, except for some scissors that came in the original packaging totally nicked and dulled. When I told the seller, she just claimed that she'd never used them so they must have come from the store like that. I will say that I've gotten some like that at Hancock - some of those packages are cheap and the plastic just pops open. So, I think people use them, and go to the store and replace them! Still, I think she knew.....GRRRR.
If something is even halfway questionable, I don't try to make money off it!

------
Bernina 780, and 530
Juki TL2010
Babylock Evolution
Singer 403a

When life gives you green velvet curtains, make a green velvet dress.

Franksdottir


Advanced Beginner
Member since 4/25/08
Posts: 3253



Date: 4/11/11 9:21 PM

I am a buyer on ebay, but not a seller, just to be clear.

I think ebay sellers are like people in general; some dishonest, some stupid, some decent, some fabulous. You find all of these types in all businesses, but because ebay is so individual, I think it is more noticeable.

I have the feeling that a lot of ebay sellers are like car drivers. What I mean by that is that, do you know ANYONE who says, "Oh, I am such a terrible driver!" Or anyone who says, "Well, yes, I am a mediocre driver and I don't pay enough attention." Of course not. When you read studies of how people rate themselves as drivers the vast majority rate themselves as above average, or far above average! Obviously, people are more confident about their driving abilities than is warranted by the facts. (I, by the way, am an excellent driver, but...)

A lot of people get into selling on ebay the way a lot of people get behind the wheel. They see it as a relatively easy way to make money, but in reality, they don't have the knowledge or the skills to run even a small business successfully. Ebay is not just a huge garage sale, although some folks treat it that way. It is a business, and to succeed one has to be businesslike, and I think a lot of sellers don't get that.

------
Barb

Scheri


Advanced Beginner
Alberta CANADA
Member since 7/13/10
Posts: 356



Date: 4/12/11 1:53 AM

I purchase online at ebay all the time and yet to have a problem. Cross my fingers. This is a great post you should include the name of the ebay seller you had problems with. I have purchased all my sewing machine accessories from them. Baby Lock Sewing Machine & Serger and Janome Coverhem.

I recommend highly
Click to go to ebay site

LAIMAGESUPPLY 50 years experience in the sewing machine industry.Should you have any questions or concern please contact us immediately.We are always ready to help even if we do not carry the item. We appreciate your business and look forward hearing from you.E Mail: laimagewear@yahoo.com

------
Scheri Manson
Edmonton, AB CANADA
Printable Version
* Advertising and soliciting is strictly prohibited on PatternReview.com. If you find a post which is not in agreement with our Terms and Conditions, please click on the Report Post button to report it.
Understanding Wool Fabrics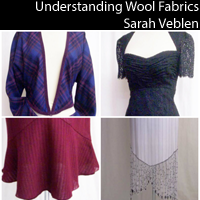 Altering Jackets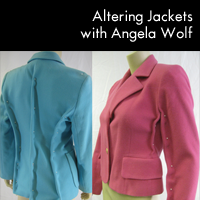 Ottobre Woman Magazine 05-2012-13

by: dolcevita
Review
DRESS LINES - A CD Book by Kenneth King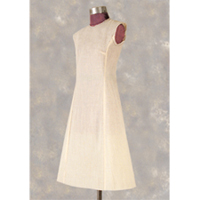 Buy Now
Islander Sewing Systems Waterfall Pattern Pattern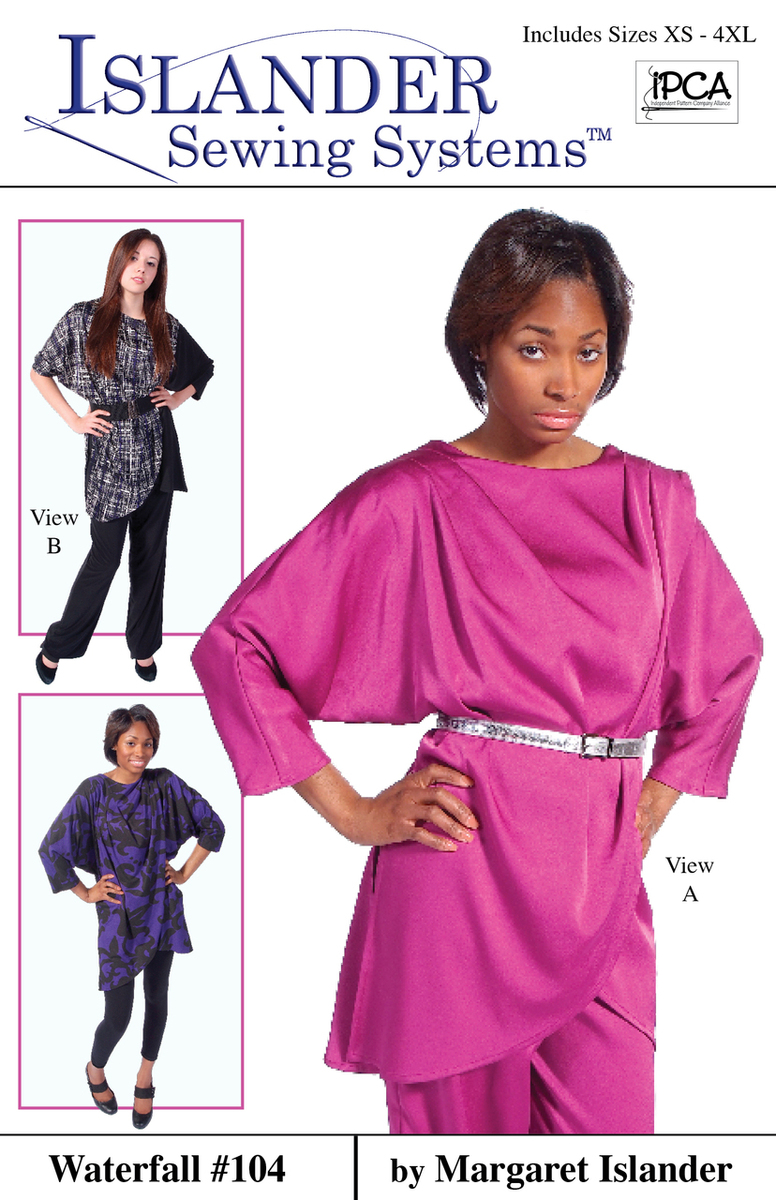 Buy Now
Sewaholic Patterns 1204

by: Pink Holly...
Review