SexiSadi


South Carolina USA
Member since 5/10/05
Posts: 2641
Skill: Advanced



Date: 4/23/11 10:49 AM

Hi there! I'm Tina, and i'll be your host for this challenge. Sign up and have fun! I'll be here if you have any questions.

Pattern Review Challenge Contest: Aprons
May 1 through May 14, 2011

Making an apron sounds pretty basic, but think of this is an opportunity to have fun and maybe make a gift for a loved one. (Mother's and Father's Day are both coming up, as is cookout season!) Aprons can be fun, diverse and useful.

The rules are pretty simple: make an apron (or two - multiple submissions are okay). The apron must provide coverage for the garments underneath, with primary coverage being in the front. It can be a full or a half apron, to be worn for cooking or barbecue or utility purposes. The apron can be for a man, woman or child. It can be as basic or elaborate as you desire - aprons don't require a lot of yardage, so you could consider this an extension of any stash-busting sewing from earlier in the year.

*Rules that apply to all contests:

1. All reviews must be entered for submission by 11:59 PM Eastern Time on the last day of the contest. Contest dates will be listed for each contest.

2. Unless otherwise stated in the rules, patterns may be drafted, tweaked, and muslined before the contest date, but fabric for the pieces entered may not be laid out or cut till the start date of the ontest. Fabric may be pretreated before the contest date.

3. Items intended for sale, or for which you were or will be paid to make, do not qualify for any contest, but items made for charity are welcome!

4. Unless otherwise stated in the rules, all reviews written for a contest entry must include a picture of the entry.

Prizes:

sponsored by Kwik Sew Pattern Company


First Prize: 10 patterns of the winner's choice (approx $100 values)
Random Entry Prize: 5 patterns of the winner's choice (approx $50 value).

Contest Eligibility

1. Any member of Pattern Review, either paying (FoPR) or non-paying, who's been a registered member on the site for 90 days prior to the start of a contest is eligible to enter.

2. Any member of Pattern Review, either paying (FoPR) or non-paying, who's been a registered member on the site for 90 days prior to the end of a contest is eligible to vote in a contest.

3. Any member who's won 1st place in a contest on Pattern Review ended in the previous 4 months is ineligible to win another contest (for that 4 month period).
-- Edited on 4/28/11 11:44 AM --

------
http://theramblingsoftcm.blogspot.com/
Numbers for 2013:
Yards in stash: 606.25
Yards in: 22.75
Yards out: 10.50

Numbers for 2012:
594.00 yards in stash
4 yards in
10.25 yards out

Numbers for 2011:
601.25 yards in stash (I'm sure this number is off by a few yards)
Yards in: 137.50 (Seriously? I'm over 100, and it's only JULY? Ugh!)
Yards out: 88.75

BMH


Maryland USA
Member since 3/6/09
Posts: 143
Skill: Intermediate



In reply to SexiSadi

Date: 4/23/11 11:24 AM

I'm definitely in! I have a pattern and fabric to make an apron for a college friend, but I was waiting until after the mini-wardrobe contest and finishing another project to start. I finished the other project yesterday, and I can certainly wait one more week to start the apron.
-- Edited on 4/23/11 12:05 PM --
apron
I'm planning to make View C.
-- Edited on 4/25/11 8:53 AM --

Aroura


Oregon USA
Member since 7/30/09
Posts: 1505
Skill: Intermediate



Date: 4/23/11 11:41 AM

I won't be joining in, but I'll be watching. I love aprons! I would make one, but I've already done a pretty fancy one for myself, one for my DD, and for Christmas last year, I made 5 full aprons as gifts....so I'm all aproned out! lol

I still look forward to seeing what everyone else creates. Good luck and happy sewing!

------
Sewing is more than my hobby, it is my art.
My new Blog: http://itssewcreative.blogspot.com/

dfr2010


Florida USA
Member since 3/27/10
Posts: 1780
Skill: Advanced Beginner



Date: 4/23/11 11:44 AM

utility purposes ... does this disqualify an apron for a dirndl costume?

------
I don't really make mistakes ... I create "learning opportunities"! Murphy says: The better you match the thread to the fabric, the more likely you will need to rip some stitches out! I spend more quality time with my seamripper than I like ...
Yes, I DO love fabric!!
Happy owner of a band of Brothers: LX-3125, CS-770, CE5500 PRW, a PE-770 emb ... and now Kenmore 158.18032 and 148.12190
Blogging my "learning opportunites" at http://sewingmissadventure.blogspot.com/

renren


Member since 7/20/05
Posts: 3812
Skill: Intermediate



Date: 4/23/11 12:28 PM

Okay, I can do this. I think.


-- Edited on 4/23/11 12:56 PM --

------
ren

2015 (by month)
yardage out (11.125, 13.5, 0, 13.125, 12.625, 5.625, 11.5, 12.125, 11.875, 9.375, 1.5, 0) ytd 102.375
yardage in (9, 0, 0, 1, 0, 17, 6/13/x, 12, 0, 0, 0, 0) ytd 46 + x; sd/lin/gd/sb/fm/sw
projects (6, 10, 0, 12, 11, 3, 6, 7, 7, 9, 2, 0) ytd 73
UFOs out (1, 3, 0, 1, 4, 0, 0, 0, 2, 5, 0, 0) ytd 16
UFOs in (0, 0, 0, 0, 0, 0, 0, 0, 0, 0, 0, 0)
cuts of fabric used up (0, 2, 0, 3, 5, 0, 3, 4, 1, 2, 1, 0) ytd 21


SexiSadi


South Carolina USA
Member since 5/10/05
Posts: 2641
Skill: Advanced



In reply to dfr2010

Date: 4/23/11 1:00 PM

The rules say the apron can be for utility purposes. As long as it meets the requirements stated in the rules, I don't see why you can't enter it.
-- Edited on 4/23/11 1:01 PM --

------
http://theramblingsoftcm.blogspot.com/
Numbers for 2013:
Yards in stash: 606.25
Yards in: 22.75
Yards out: 10.50

Numbers for 2012:
594.00 yards in stash
4 yards in
10.25 yards out

Numbers for 2011:
601.25 yards in stash (I'm sure this number is off by a few yards)
Yards in: 137.50 (Seriously? I'm over 100, and it's only JULY? Ugh!)
Yards out: 88.75

Aroura


Oregon USA
Member since 7/30/09
Posts: 1505
Skill: Intermediate



In reply to SexiSadi

Date: 4/23/11 1:16 PM

Sadi, a dirndl is a German costume that has an apron as one part of it that is not for utility, but more for decoration. Think like the costumes worn in the Sound of Music. Julie Andrews wears a variety of dirndl through movie, and almost always with an apron.

It still looks like it fits the rules to me DFR, since it covers the front. It says it CAN be for utility (I presume this is to cover men's work aprons and the like), not that it MUST be. And technically, it DOES protect the skirt/dress.

That's ultimately up to Sadi of course.

-- Edited on 4/23/11 2:47 PM --

------
Sewing is more than my hobby, it is my art.
My new Blog: http://itssewcreative.blogspot.com/

SexiSadi


South Carolina USA
Member since 5/10/05
Posts: 2641
Skill: Advanced



In reply to Aroura

Date: 4/23/11 1:23 PM

As long as it's an actual apron, one that can function like an apron -- and not a dress that looks like an apron, then I say it's allowed.

------
http://theramblingsoftcm.blogspot.com/
Numbers for 2013:
Yards in stash: 606.25
Yards in: 22.75
Yards out: 10.50

Numbers for 2012:
594.00 yards in stash
4 yards in
10.25 yards out

Numbers for 2011:
601.25 yards in stash (I'm sure this number is off by a few yards)
Yards in: 137.50 (Seriously? I'm over 100, and it's only JULY? Ugh!)
Yards out: 88.75

marec


Arizona USA
Member since 5/11/08
Posts: 5314
Skill: Intermediate
Body Type:




Date: 4/23/11 1:32 PM

Oh, this sounds fun-happy prints, lots of embellishment, and very little fitting. I may be able to join but I'm really busy with sewing dresses right now. I'd like to participate more on PR and this might help. I'll see.

------
my blog: http://kf-biblioblog.blogspot.com/
Stylish 60- http://www.pinterest.com/maresea/style-evolution/

dfr2010


Florida USA
Member since 3/27/10
Posts: 1780
Skill: Advanced Beginner



In reply to SexiSadi

Date: 4/23/11 2:04 PM

OK! I'm in ... I've been wanting a dirndl, and want to wear it to Ren Faire. Traditionally, a dirndl has several pieces: skirt, apron, blouse, and boned bodice, although my Burda pattern also combines the blouse and bodice.

ETA: wikipedia page on dirndls, with some pretty pics
-- Edited on 4/23/11 2:06 PM --

------
I don't really make mistakes ... I create "learning opportunities"! Murphy says: The better you match the thread to the fabric, the more likely you will need to rip some stitches out! I spend more quality time with my seamripper than I like ...
Yes, I DO love fabric!!
Happy owner of a band of Brothers: LX-3125, CS-770, CE5500 PRW, a PE-770 emb ... and now Kenmore 158.18032 and 148.12190
Blogging my "learning opportunites" at http://sewingmissadventure.blogspot.com/
Printable Version
* Advertising and soliciting is strictly prohibited on PatternReview.com. If you find a post which is not in agreement with our Terms and Conditions, please click on the Report Post button to report it.
Online Class
Expert Sewing Techniques for Jackets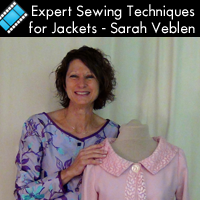 Online Class
Sewing with Slippery & Drapey Fabrics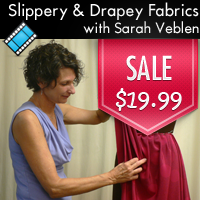 BurdaStyle Magazine 01-2014-122

by: SewWil
Review
Vogue Patterns 8982

by: marthamyer...
Review
Lolita Patterns Olive Peplum Top Pattern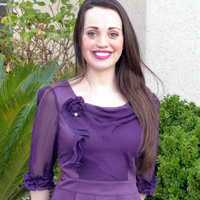 Pattern Details
Islander Sewing Systems Details Express Shirt (Size 1X-4X)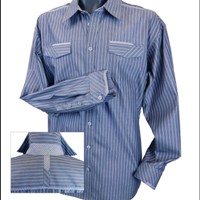 Pattern Details