Loua

Intermediate
GERMANY
Member since 7/30/07
Posts: 15



Date: 4/28/11 2:04 AM

I am at the planning stage of making my first men's suit. I have practised with trousers as recommended by the The Thimble and the Cutter, bought the books Classic Tailoring Techniques, Making Trousers by David Page Coffin and I have been sewing for as long as I can remember.

The difficulty is I live in Germany and am buying online
I have found a few super sites in the UK but looking at all the varieties of hair canvas, linen canvas, wool canvas, goat hair horse hair etc and the different weights - I have no clue.
Until beginning this project I did not know there were so many possibilities for hair interfacing!
I have looked at the interfacing classes but the focus is not men's suits. I have tailored coats for myself and I know that you really have to get this right for the suit to look tailored.

I am sure there are some rules about what interfacing for what material. Can anyone help or steer me in the correct direction for figuring it out?
How does a canvas of 90 ( weight ) compare with one of 120?
The fabric is a summer weight wool ( I hope this was not the first mistake !). I have purchased a viscose/ poly mix lining.
If there were some fabric stores around where I could take my fabric and talk with the people I could probably figure this out but there is not much in my region so back to Pattern Review.

Elona


Advanced
Member since 8/24/02
Posts: 8566





In reply to Loua



Date: 4/28/11 12:18 PM

I've only occupied myself with women's tailoring, and I'm afraid that you're going to have to do quite a bit more searching to get the information you need. Certainly, you will need some samples of various interfacings to try with the very fabric you will be using, because compatibility is the biggest factor. A light wool will want a light interfacing. A heavier wool will want a somewhat heavier one, but a 'boardy,' stiff quality is to be avoided, no matter what fabric you choose. And if you're going for fine tailoring, it's a good idea to avoid fusible interfacing.

This is a page offering a great deal of information about men's tailoring. On the right of the screen, there are 'Labels,' or topics discussed, like 'canvas,' canvas quality,' 'chest canvas,' 'shaping,' and so on, with TONS of info and pictures.

As a curiosity, here is one link to a site particularly favoring camel's hair interfacing--which I have never seen in person!

Oh, and I think there are a fair number of youtube videos dealing with men's tailoring, which might be helpful to you, also.







Sanibelle


Advanced Beginner
International GERMANY
Member since 5/27/03
Posts: 733





In reply to Loua



Date: 4/28/11 1:56 PM

If I remember correctly, you're in the Nürnberg area, aren't you? Treat yourself to a day trip to Munich and take your fabric with you to show to the people at Orag.

They sell tailoring supplies to professional tailors, as well as to the public, and are known for their huge selecton of interfacings.


Tom P


Intermediate
New York USA
Member since 3/16/07
Posts: 888





In reply to Loua

1 member likes this.



Date: 4/28/11 1:57 PM

The book by Cabrera is really a good start; he won't steer you far wrong. Men's Custom Tailored Coats by Hostek is better if you can get it, but it's harder to read and basically unapproachable to novices. Your basic interfacing for the chest needs three layers. Sometimes patterns come with pretty good interfacing pieces; sometimes you have to make your own.

The outer layer (next to the coat forepart) is of the right weight hymo or haircanvas. Haircanvas does come in different colors and weights, and it can be hard to get the right weight online. Hymo is a mixture of wool, rayon, and goat hair, with the blend shifting with the weight of the interfacing. You want to add a gusset (a la Cabrera) in the shoulder seam and add whatever darts overlap with the coat. On the left side (for a men's coat) replace the rectangle under the buttonholes with something that matches the color of the coat fabric. This can be the coat fabric if it isn't too heavy, or tightly woven pocketing.

I can tell you that B Black and Sons has a good online selection. Their "Medium Weight Hymo" is probably ok for most fabrics except for the very lightest weight suiting. If you're making a tropical weight, you might want to use something lighter. The Heavy hymo is good for coat weight.

There's a layer of haircloth (which is not haircanvas) in the shoulder between armscye and roll line. Haircloth only comes in one weight that I've every seen. This fabric has a horse's hair woven in the cross-grain about every 10th thread or so. You can substitute hymo for this layer, but I'd go ahead and spend the $15 for a yard (enough for two suits). I mean, it's going to take a lot of your time to make this, and you want it to look good. Omitting the haircloth kind of tends to make the chest collapse and vertical wrinkles form in the front.

The inner layer needs to be some sort of padding to protect the lining and the wearer from being poked by all the goat and horse hair. This may be advertised as lambswool, domette, wadding or just padding. I had about a yard of lightweight denim (maybe 6-8 oz) leftover from a prior project that I've been using for this layer.

For the collar, you can use hymo in a pinch, but I'd rather use the french collar canvas that Atlanta Thread sells for a firmer look, and the Utica linen from Bergen Tailor Supply for a softer look. In both cases, (certainly for the French, I'm pretty sure for the Utica), the linen is treated with water soluble sizing so the collar holds it's shape well if you steam it after padstitching.

You should use some sort of interfacing for the welts, flaps, front facings, and upper collar. I fuse these, but you can use sew in, too. If the fusible isn't too heavy, I don't think it gets to boardy. In any event, you need to use the same thing for the facings and collar, and it'll probably be easier to fuse the welts.

You need to interface the hem, vents, and cuffs. A pieced bias strip of hymo works fine; a little wider for the hem (maybe 2 1/2 in vs 1 1/2in) than the cuffs. Any firmly woven sew-in interfacing will work well for this. For back vents, Hostek recommends a length of stay tape stitched to the facing right next to the vertical fold. Stretch the tape 1/4 to 1/2in before you stitch it so the vent won't fly away from the body.

You need something in the sleeve cap. I go back and forth on this, but I'd use a shoulder pad and some sort of sleeve head or interfacing. You can underline the sleeve cap (full height of the armscye) with a sew in or use a sleeve head that goes from notch to notch over the top. Sleeveheads are like $1 apiece from these tailoring places, or you can cut a bias strip of hymo or muslin to make your own. The purchased ones can be a little lightweight, but for $1 it's probably worth getting them to see what you like.

You also need a roll of stay tape. Atlanta Thread has 3/4 cotton stay tape pretty reasonably priced, as do Bergen Tailor Supply and B Black. I'd definitely tape the lapel roll line in a traditional padstitched front canvas. I'd also tape the armscye the way Cabrera describes (I think he says to use a strip of wiggan (which is a sewn-in woven interfacing), but I just use tape as other authors recommend). You also tape the front edge of the coat.

I padstitch the canvas layers together by hand. If you want a softer look, space the stitches further apart. I also padstitch the lapels by hand. Be careful not to pull the thread to tight during this step. The collars I do by machine.

For your fabric, good quality 100% wool is a best choice to start. A medium weight that's more loosely woven with a little texture or color variation is also good. A crisp, shiny, tropical weight gabardine makes a beautiful suit, but every mistake is going to show up. You'll even get problems that just don't show up in more forgiving fabric, like wrinkles in the sleeve cap. Silk or linen work ok, too, but they're not as forgiving, either. Linen, especially, can be hard to ease.

You've touched on a topic that's dear to my heart :). I've never heard of camel hair canvas before, or even 100% wool haircanvas. I bet it's luxurious.
I use felt for the undercollar fabric, but self-fabric is fine, too.

Loua

Intermediate
GERMANY
Member since 7/30/07
Posts: 15



Date: 4/29/11 1:55 AM

Thank you Tom, Sanibelle and Elona
this surely looks like one of those topics that the more you know the more you realise you need to learn. However I did start this project as a way to develop new skills and knowledge.

The websites are a great start and this process will take some sitting and making notes and organising a list. Thank you for the confirmation that this is a very involved process and that there are a variety of interlinings and canvases and assorted support materials required.
so back to the research-- and I think a shopping day in Munich sounds like a just (pre) reward for my potenial hard work?

Sanibelle


Advanced Beginner
International GERMANY
Member since 5/27/03
Posts: 733



Date: 4/29/11 3:44 PM

Wow, Tom, what a wonderful post. Loua, have a great shopping day in Munich! :)

Printable Version
* Advertising and soliciting is strictly prohibited on PatternReview.com. If you find a post which is not in agreement with our Terms and Conditions, please click on the Report Post button to report it.
Online Class
Fun with Fitting - BODICE w Darts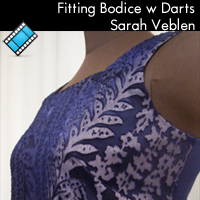 Online Class
Sewing with Slippery & Drapey Fabrics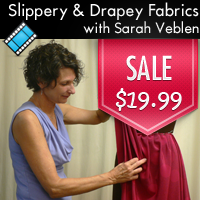 New Look 6354

by: Sheila457
Review
Shapes Three Fold Vest Pattern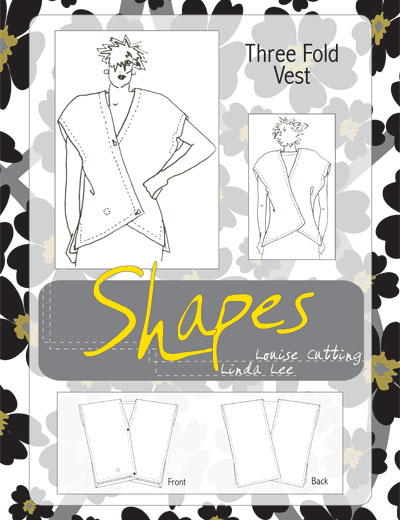 More Info
Sew Liberated Woodlands Shirt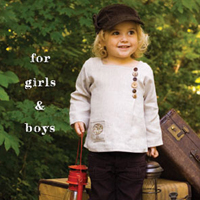 More Info
Butterick 5775

by: style insp...
Review