blessedtosew


Alabama USA
Member since 4/16/08
Posts: 964
Skill: Intermediate



Date: 5/2/11 5:24 PM

I can't help it--I am just fascinated by the British Royal Family. My mother told me that I come by it honestly because my grandmother was just obsessed with them. I am not as bad as she was because she collected everything she could regarding the royal family. Anyway, I am confused about the whole title thing. Is Kate Middleton a princess now? I know she was given the title, Duchess of Cambridge, but does being married to a Prince automatically make her a Princess? I have seen no mention of her as "Princess Catherine". Just wondering?

I also have another question. The news keeps referring to her as the future Queen of England. If that is true, then why isn't Queen Elizabeth's husband, Prince Phillip, referred to as "King Phillip"? Again, just wondering.

Doris W. in TN


Tennessee USA
Member since 2/9/04
Posts: 9792
Skill: Intermediate



In reply to blessedtosew

Date: 5/2/11 5:40 PM

FWIW, I was told Kate is not a Princess right now, because Will is not next in line for the throne. His father Charles is, and that's why Diana was a princess. But ... I have no idea if Camilla is called a princess. I haven't heard it yet but someone here will know for sure.

------
iPad's auto-correct is my enema.

Elona


USA
Member since 8/24/02
Posts: 10082
Skill: Advanced
Body Type:




In reply to blessedtosew

Date: 5/2/11 5:51 PM

It's

complicated.

But apparently she can be both, technically speaking.

Here's

more on royal titles.

------
Elona

Mel.J


Victoria Australia
Member since 7/30/02
Posts: 3001
Skill: Intermediate
Body Type:






Date: 5/2/11 7:19 PM

Prince Philip is not King. The Queen has the power to grant him the title 'King Consort' but that's largely out of use & she hasn't done that. Prince Philip was a Prince of Greece originally, he renounced that to marry Elizabeth (when he was appointed Earl of somewhere & Duke of somewhere else). Then I'm not quite sure - there was a law passed that gave him the title Prince again.

Queen Elizabeth did however give Anne the title the 'Princess Royal' in recognition for her charity work.

I didn't even watch the Royal Wedding, but years ago I learned all this stuff.

Essentially the title belongs to one person, you don't get your own complementary title through marriage. Usually a person marrying into the Royal Family gets given some titles of their own.

Camilla I believe is a Duchess (is it Cornwall? I can't remember).

Mel

------
Mel (Melbourne, Australia)

Eme


Massachusetts USA
Member since 7/4/04
Posts: 1158
Skill: Advanced Beginner



Date: 5/2/11 7:46 PM

Hm, I don't think it's a matter of next in line...

The late Diana was not actually "Princess Diana." That was a media-given title. Her title was HRH, Diana, Princess of Wales. (no surname)

Typically, only females born into the royal family are given the title "Princess" (i.e. Beatrice is Princess Beatrice).

It _is_ confusing though, and I was googling this stuff the other day out of idle curiosity - I could very well have it mixed up!

ukdame


Washington USA
Member since 8/1/08
Posts: 1821
Skill: Intermediate



In reply to blessedtosew

Date: 5/2/11 8:11 PM

No she is not a "princess" as yet. She is only a Duchess. As you may know Prince Charles is next in line to become King after the Queen passes away. His current wife is also a " Duchess".

They may be given a Princess title when ever their husbands ( Charles or William ) become King. The only other princesses right now are born into it by royalty.

Sad to say that William will not be King until after his father passes away. So for now William and Catherine can try to enjoy a private life and raise a few children in the island of Angelsy in Wales.

------
It is common sense to take a method and try it. If it fails, admit it frankly and try another. But above all, try something. ~ Franklin D Roosevelt 1843
Janome 19606 ,Janome My Excel 4023, Brother 1034D, White 1750C, Kenmore 158.1803, White 764, Brother 780D.

andye

Virginia USA
Member since 5/9/09
Posts: 2065
Skill: Beginner



Date: 5/2/11 8:35 PM

Sure. She's Princess William of Wales.

------
Bernina B330
Feet: 1,2,3,3A,4,5,7,8,10,13,16,18,20, 29,32,35,37,50,64,70,71,82,85,86, 92



Franksdottir


Member since 4/25/08
Posts: 3292
Skill: Advanced Beginner



In reply to blessedtosew

Date: 5/2/11 9:15 PM

The former Miss Catherine Middleton is now Her Royal Highness Princess William of Wales, Duchess of Cambridge, Countess of Strathearn, Baroness Carrickfergus. She is not a "princess" by herself as she was not born so. This is how the British do it, and it is different from some of the other European countries.

She can also be referred to as "HRH Catherine, Duchess of Cambridge." When the present Queen dies, her son, now the Prince of Wales (every monarchy has a special name for the person next in line - in Spain, for example, that person is The Prince of Asturias [sp], and in Sweden that person is Crown Princess Viktoria, who got married last year) will become King Charles III (I am assuming). When he is comfortable in his role, he will no doubt create his son (Prince William) the Prince of Wales (theoretically he becomes this when his grandmother dies, but there will be a formal proclamation), and then his wife will become the Princess of Wales, as Diana was, and Camilla is now. (Camilla does not use the title, but it doesn't change the fact of who she is.)

She IS a Royal Highness, but only through her marriage to William, so she is officially Princess William of Wales. Princess Anne (now the Princess Royal) was always Princess Anne because she is the daughter of the sovereign. Catherine will never be "Princess Catherine" unless the monarch makes her a princess in her own right, which does not generally happen in Great Britain, although it is theoretically in the monarch's power. When Charles succeeds his mother, Catherine will become "HRH Catherine, Princess of Wales."

Queen Elizabeth II is a Queen Regnant - that means, she is Queen because she inherited her throne from her father. Her husband is the "consort," ie, the spouse of the reigning monarch. A previous male consort, Prince Albert (born a prince of a small German duchy) who was married to Queen Victoria (1837-1901) was created Prince Consort. He could not be King, because the King would then supersede the Queen, and in this case, as in Elizabeth and Philip's case, the Queen was a Queen Regnant. I believe that when Elizabeth became queen it was considered but that Prince Philip (born a prince of Greece) did not wish to have that title, and he has always been known as HRH the Prince Philip, Duke of Edinburgh.

-- Edited on

5/2/11 9:17 PM

--

ETA: I believe that when Prince Philip dies his youngest son, Prince Edward, who is now the Earl of Wessex, is likely to inherit the Dukedom of Edinburgh. This is a family title - one of Queen Victoria's sons (Alfred) was the Duke of Edinburgh. The title of Duke of Cambridge, in its modern incarnation, comes through the family of Queen Elizabeth's great-great-grandfather who was a younger son of George III. His daughter Princess Mary Adelaide married a prince of Teck (but they were only Serene Highnesses like the Grimaldis of Monaco), and they had a daughter who became Queen Mary (because she married the heir to the throne). She was the present queen's paternal grandmother. So this must have been a real pleasure for the Queen, as she was very close to her grandmother (whom she called Granny).

-- Edited on

5/2/11 10:02 PM

--

------
Barb

AnneM


Contest Committee
Member since 7/30/02
Posts: 7505
Skill: Intermediate



Date: 5/3/11 7:45 AM

Isn't that funny. She is Her Royal Highness Catherine, Princess of Cambridge but not Princess Catherine. Titles are an odd thing.

------
With a great wardrobe that's still in the flat-fabric stage.

blessedtosew


Alabama USA
Member since 4/16/08
Posts: 964
Skill: Intermediate



Date: 5/3/11 9:07 AM

Thanks everyone. This clears this up. I did some more reading and it said somewhere that William wanted Catherine to become "Princess Catherine", but out of tradition the Queen did not make her so. I bet the media will coin her "Princess Kate."
Printable Version
* Advertising and soliciting is strictly prohibited on PatternReview.com. If you find a post which is not in agreement with our Terms and Conditions, please click on the Report Post button to report it.
Online Class
Beginners Guide to Dyeing Fabrics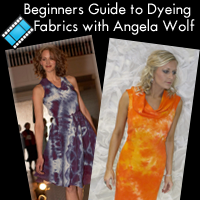 Online Class
Beyond the BoatNeck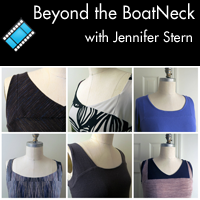 Lekala Patterns 5867

by: Jayney
Review
Vogue Patterns 1348

by: Denise Kov...
Review
Christine Jonson Pleat Front Dress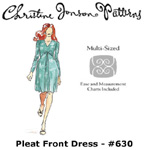 Pattern Details
Victory Anouk Paper Pattern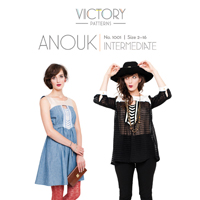 Pattern Details