tgm and Kittys


Wisconsin USA
Member since 3/8/10
Posts: 8320
Skill: Advanced Beginner



Date: 5/9/11 1:39 PM

I am wondering about all the posts of the wonderful traits of the 15-91 Singer. I have read that it is really loved for quilting. Those of you who have read previous posts know that I enjoy sewing thicker items & sometimes quilt as well. ......... So one of questions is Does the 15-91 have a higher lift than a 201 Singer?
Does it sew well without a walking foot even? How is it for changing the bobbin ? Threading around the side tension disc compared to one in front ?
Thanks so much for all the info!

Do I need another sm.... no..... do I want one...well Maybe! ..

------
The Girls... Baby & Mittee girl >^,,^
It's all about The Baby , about the Baby, about The Babe ....Big Smile! (sung off key ..la la la )

Here comes the big 60! OH MY!

The sewing workers:
Hello Kitty Kate (green), Hello Kitty Valerie, Dottie Kenmore, Bubba Kenmore the traveler,has case does travel.
Be still and Know that I AM God +



GothDom


Member since 3/24/10
Posts: 1949
Skill: Advanced



Date: 5/9/11 4:43 PM

Foot lift is the same as the 201.
the bobbin changing is the same as any other vertical bobbin machine.
Threading is easy.

The only major difference is the noise. 15's are noisier.
But that's to be expected when you compare full rotary to oscilating

------
http://www.acdc-vintage.com
This one, that one, and a bunch of other ones!
(though the herd is getting more streamlined)


lisalu


Member since 10/5/08
Posts: 2615
Skill: Advanced Beginner



Date: 5/9/11 4:56 PM

I don't know about the lift (I defer to those who have that answer!) but I find the threading easy - okay well I've been threading it all my life so maybe that's why!

The vertical bobbin that some people make such a fuss about is actually supposed to be better for quilting purposes. I"m not a quilter but I think some of the reasons have to do with

1. it is easier to access it while you have a quilt in the machine;
2. the 15 bobbin holds more thread;
3. the vertical bobbin has a more direct thread path and doesn't make a turn like the drop in bobbin.

Like the 201 it has a largish harp size - 7 inches I think.

Best of all, and this is coming from a 15-91 lover who hasn't used a 201 , this machine is strong, fearless and determined. It can pretty much sew through anything - with the right sized needle. If it is noiser, then again I don't know the difference. But I wouldn't describe it as "noisy" by any means. It is no noisier than my 503 and 221 which are both rotary hooks.


PS. If you are thinking about buying one of these machines for quilting, then keep in mind that besides a few advantages concerning the bobbin, the 15-91 will run you less than half the cost of a 201!
-- Edited on 5/9/11 5:00 PM --

------
Jim (Singer 301), Margaret (Singer 201-2), Betty (Singer 15-91), Bud (Singer 503), Kathy (Singer 221), Liz (Singer 221 Centennial Edition)
http://runningstitches-mkb.blogspot.com/

GothDom


Member since 3/24/10
Posts: 1949
Skill: Advanced



Date: 5/9/11 5:16 PM

the vertical bobbin means the thread travels a shorter distance per stitch, which supposedly benefits FMQ

the difference in noise is do to the shifting of direction, I compare the 15s to a typewriter, and the 201 to a cat purring.

The 503 and 221 are both noisier than the 201-2, it's really hard to describe until you hear it.


------
http://www.acdc-vintage.com
This one, that one, and a bunch of other ones!
(though the herd is getting more streamlined)


JillyBe


California USA
Member since 1/20/10
Posts: 3195
Skill: Intermediate



Date: 5/9/11 6:24 PM

Adding my two bits... the harp size on the 201 is a tiny bit larger than the 15 - taller, as I recall; I think the width is very close.

It's easier to drop the feed dogs on the 15, so FMQ is easier. (along with the vertical bobbin info mentioned already)

I think of the sound on the 15 as a clickety-clack; I'm with GothDom on the "purr" of the 201.

------
http://jillybejoyful.blogspot.com/
a blog about creativity, sewing, vintage sewing machines, and...... life :)

ShantiSeamstressing


Member since 6/11/10
Posts: 1974
Skill: Advanced Beginner



Date: 5/9/11 6:30 PM

Clickety-clack vs purr. . .very good comparison!

Threading is easy, almost seems intuitive!

Vertical bobbin better for quilting, I read, because you can change it out without removing work from the presser foot. . . .

Jenny at Sew-Classic has a wonderful comparison of the two on her site :
Sew-Classic 15-91 and 201

lisalu


Member since 10/5/08
Posts: 2615
Skill: Advanced Beginner



Date: 5/9/11 7:01 PM

One day I'll get to try the fabled 201. I have had several opportunities to obtain one but I always demurred because *ahem* I don't really have room for another sewing machine.

(okay, GothDom, I can hear the peals of laughter! I have 4 machines and you have 400. Just sayin... )

Maybe another reason I subconsciously resist getting a 201 is because I feel like I'd be unfaithful to Betty, my 15-91. She is my "next to top of the line" full sized straight stitch machine. I don't mind her competing with a 1/2 sized straight stitch or a zig zag machine - but a machine that does everything she does only quieter? That would be like DH leaving me for another woman who looked like me only 20 lbs thinner!

------
Jim (Singer 301), Margaret (Singer 201-2), Betty (Singer 15-91), Bud (Singer 503), Kathy (Singer 221), Liz (Singer 221 Centennial Edition)
http://runningstitches-mkb.blogspot.com/

tgm and Kittys


Wisconsin USA
Member since 3/8/10
Posts: 8320
Skill: Advanced Beginner





Date: 5/9/11 7:18 PM

DH leaving for a thinner woman! ....

Do you use a walking foot on your Betty? Like it or no? I remember you have a zig zag attachment for her.

------
The Girls... Baby & Mittee girl >^,,^
It's all about The Baby , about the Baby, about The Babe ....Big Smile! (sung off key ..la la la )

Here comes the big 60! OH MY!

The sewing workers:
Hello Kitty Kate (green), Hello Kitty Valerie, Dottie Kenmore, Bubba Kenmore the traveler,has case does travel.
Be still and Know that I AM God +



tgm and Kittys


Wisconsin USA
Member since 3/8/10
Posts: 8320
Skill: Advanced Beginner





In reply to ShantiSeamstressing <<



Date: 5/9/11 7:19 PM

Thank you for posting that chart. Very good info there.

------
The Girls... Baby & Mittee girl >^,,^
It's all about The Baby , about the Baby, about The Babe ....Big Smile! (sung off key ..la la la )

Here comes the big 60! OH MY!

The sewing workers:
Hello Kitty Kate (green), Hello Kitty Valerie, Dottie Kenmore, Bubba Kenmore the traveler,has case does travel.
Be still and Know that I AM God +



tgm and Kittys


Wisconsin USA
Member since 3/8/10
Posts: 8320
Skill: Advanced Beginner





Date: 5/9/11 7:20 PM

Would you compare it to the noise of your 319 sewing? My 306 is a bit louder than most sm. That is why I wonder if it sounds like that?

------
The Girls... Baby & Mittee girl >^,,^
It's all about The Baby , about the Baby, about The Babe ....Big Smile! (sung off key ..la la la )

Here comes the big 60! OH MY!

The sewing workers:
Hello Kitty Kate (green), Hello Kitty Valerie, Dottie Kenmore, Bubba Kenmore the traveler,has case does travel.
Be still and Know that I AM God +


Printable Version
* Advertising and soliciting is strictly prohibited on PatternReview.com. If you find a post which is not in agreement with our Terms and Conditions, please click on the Report Post button to report it.
Online Class
More Knits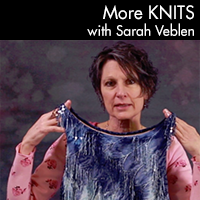 Online Class
Beginners Guide to Sewing Jackets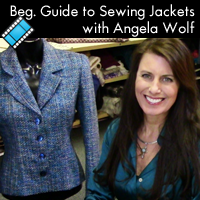 McCall's 6604

by: mnitts
Review
SewBaby Easy Appliqued Bibs Pattern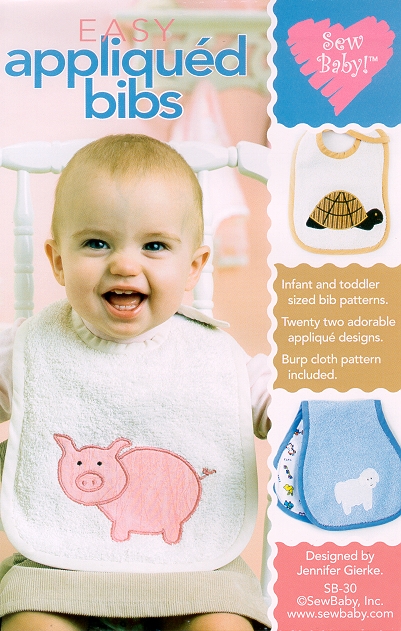 Pattern Details
Christine Jonson BaseWear One - Leggings, Top and Yoga Bodysuit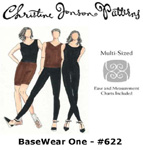 Pattern Details
McCall's 6462

by: desensitis...
Review