quiltingwolf


Intermediate
MD
Member since 12/15/02
Posts: 6620



Date: 5/23/11 3:34 PM

Trying to get this part of the forum a little busier. So begs the question how did you start quilting?

For me it was an Eleanor Burns show on PBS in the late 80's. I had previously up to that point only done clothing that I had learned how to make in the 7th grade. As I watched the show I thought I could do that. I had pulled out my sewing machine after a long absence to make clothing for my then 2 yr daughter. She was the receipent of my first quilt. And she still has it but it's been loved to death. I've since made her 2 more and she has my late sis's quilt I made for her when sick. Back then only a few shows about it, no internet yet. So only exposure was library books and PBS. No lessons offered at Joanns yet. And and then also the quilting wall at Joann's the fabrics were mostly 2.99 a rare 3.99 sometimes. I feel I kinda grew up with quilting as it started to get more popular as I got into it. At least in a mainstream way. But the of course the internet came along and it just blew up.
-- Edited on 5/23/11 3:35 PM --

------
quiltingwolf.blogspot.com

BeeBeeSew


Advanced Beginner
MD USA
Member since 12/13/07
Posts: 826



Date: 5/23/11 3:51 PM

I don't know, I just started piecing some fabrics one day. Seriously. I had some cottons I'd bought to make clothing - on sale from Hancocks - from the same "group" and I just decided to cut them into squares and sew them together. It was the hard way to piece but it was fun and I like my finished product (DH calls it a snake quilt it's longer and thinner than it "should be"). After that I was hooked.

happiness5

Member since 4/19/11
Posts: 156



Date: 5/23/11 3:56 PM

I made a quilt on my own years ago although now I know it wasn't technically a quilt. I just measured and sewed together some squares then bought a quilted looking material with batting built in and added it to the back. Ta-dum, a quilt! I still like the colors though and it has been decorating my house ever since, although it never actually gets used.

Recently I was looking for something to get into and since I have very few creative outlets due to lack of skills (can't paint, don't like to cook etc) I thought I'd try quilting since no one else does that. Ha! Little did I know there are tons of people enjoying quilting.

I signed up for a beginner's class at two different local quilt shops so I could get a taste of what each had to offer and I discovered I loved the creativity. At last, an outlet for all that pent up energy! I'm loving it!

AminaHijabi


Advanced Beginner
Member since 10/22/10
Posts: 1154



Date: 5/23/11 4:37 PM

I had a bunch of random sraps and I sewed them together over spring break in 2003. I started on my dad's horrible "vintage" sewing machine that was.. well.. horrible. My nicer vintage machine was with a friend at the time. It was kind of crazy quilt style odd thing with no pattern or anything, and some totally inappropriate fabrics since it was a scrap experiment. I didn't quilt it, just tied it.

Last year I decided to try again and cut up some baby blankets to make a single Irish Chain quilt. The top was good, but everything else was terrible since I was trying to go from books only. Then I decided to take an actual quilt class. We did a rail fence quilt, and that one turned out fabulous (except the ditch quilting, but practice makes perfect.

I still have the first two. Since the irish chain monstrosity is flannel, we put it in DD's crib in winter. The original one is falling apart so I'm repairing it. The third is a summer weight, so we're using it now.

I got into it because of family tradition. My oldest sister had some family heirloom quilts made by our Great Grandmother and I just liked it. I would go to shops and see quilts on the wall, the county fair and I just thought they were all beautiful. I also thought I could never do anything like that, so I never really tried for the longest time.

Fabric and needle crafts are a family tradition going back generations that (other than clothing construction) will die out in my generation unless I preserve it. I'm the only one with any interest in it.

BeckyNoSleep


Intermediate
USA
Member since 4/19/10
Posts: 140



Date: 5/23/11 5:20 PM

My first quilt was borne of the need to do *something* - my sister was having an uplanned baby at 19, and I was trying to finish grad school with no job prospects in a new city. Stressed doesn't begin to describe what I was feeling. Out of that, I started hand-piecing 2" squares to make a baby quilt for my nephew, came up with my own design to hand-quilt, and just did it. I realize now that I was mimicking how my grandmother quilted, way before books and lessons and the "right" way to do things. It certainly wasn't a perfect quilt, but it was appreciated and loved. Oh, and most of the actual quilting was done in the week after 9/11, which was the week my nephew was born. It's a miracle that it was recognizable as a quilt, given the circumstances! Since then I've come and gone from being interested in quilting, but I've always been proud of that little quilt.

Sherril Miller


Advanced
CA USA
Member since 8/24/02
Posts: 7485



Date: 5/23/11 5:56 PM

I started quilting because I needed to get out of the house on the weekend after my son was born. He needed his daddy day and I needed a kid free day so I started attending quilting classes at the local adult education. I quilted lots and lots because I knew that I could always fit the bed. It never changed sizes. However, I don't quilt much any longer because I've since learned how to fit my body and really, how many quilts does one family need?

------
Visit my blog at http://sewingsaga.blogspot.com

If it's worth sewing, it's worth sewing well;
and if it's worth sewing well, it's worth FITTING FIRST! - TSL

crzyconnie

Advanced Beginner
WA USA
Member since 1/5/11
Posts: 76





In reply to quiltingwolf



Date: 5/23/11 6:11 PM

My father's mother & sisters all quilted. I was dying to learn that, and sewing. But I was forbidden from using my Mom's machine.

Asked for a machine for my 15 th birthday. Didn't happen.

I got married young and started having kids. Finally got a machine and taught myself to make clothes, especially dresses for my girls.

Eventually, while stationed in Hawaii of all places, I found someone who taught the basics. Then another lady who agreed to teach several of us thru a sampler quilt. And since then I have been learning things on my own.

Unfortunately almost all of my finished items have been gifts for other people. But this year I am sewing for family only!

------
Janome Horizon 7700
Bernina Bernette Deco 340
Elna 614DE serger
Kenmore 1960180
Bernina 1130

aslinnd


Advanced Beginner
AUSTRALIA
Member since 5/28/07
Posts: 811



Date: 5/23/11 6:52 PM

One too many episodes of Simply Quilts on late night cable. I just had to try it. Took a sampler class and got totally hooked

wendalia


Beginner
MI USA
Member since 5/12/07
Posts: 9



Date: 5/23/11 8:05 PM

I fell in love with a piece of fabric in a window and it turned out it was part of a quilt kit and I had to buy the kit to get the fabric. i wanted it to trace motiffs of of to make a hooked rug. So I followed the instructios and cut it up and made the quilt. Now I'm an addict, I have three in progress and only one bed.

Franksdottir


Advanced Beginner
Member since 4/25/08
Posts: 3253





In reply to quiltingwolf



Date: 5/23/11 10:00 PM

I have always loved history, majored in it in college, and am attracted to old things; books, furniture, manners, clothing. So quilts have always attracted me, but were never anything we had at home. My mother liked modern things, blond wood, lucite, etc, and people like that didn't do quilts.

My maternal great-grandmother was a great needlewoman. Neither of her two daughters who survived infancy did any needlework, and the only girl in my mother's generation was my mother who didn't like it. My sisters never took to it, but I learned to do needlework, to knit and to crochet, and I loved it. (Thanks, Mrs Sandy Wilson, Home Ec teacher at Roscoe C Hill Jr High, Denver CO, who taught me to cross-stitch and started it all for me.) My father remembers his mother doing some needlework, but he never remembered what kind, and she was killed by a drunk driver before I was eight so I never got to ask her.

I got married in 1973. I baked my own bread (still do), cooked and baked from scratch, made jam, and enjoyed keeping house. Quilting was sort of in the air with the approach of the Bicentennial in 1976 and I wanted to try it. I bought some books (Ruby McKim for one), and went to the fabric store. I bought a small amount of a few fabrics, knowing almost nothing about quilting weight fabric, or weave, or even content - those were the days when cotton/polyester blends were the most common fabrics available.

I made cardboard templates, traced them with a pencil and cut them out with a scissors - no rotary cutters or mats then, and anyway, quilts were supposed to be hand-pieced and hand-quilted. It took forever, but that was how it was done. The first thing I ever made, and no one told me it wasn't anything to start with, was a small, eight-pointed star made of diamonds in reds, pinks and whites which I then appliqued to back of a Sears blue work shirt for my husband. That red fabric was such a pain, it shredded like crazy, but of course it is not something I would consider quilting with now, although I think I still have a piece of it. DH still has the shirt, although it doesn't fit him anymore.



------
Barb
Printable Version
* Advertising and soliciting is strictly prohibited on PatternReview.com. If you find a post which is not in agreement with our Terms and Conditions, please click on the Report Post button to report it.
Sew a Designer Unlined Jacket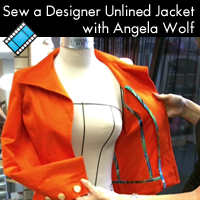 Put it on the Bias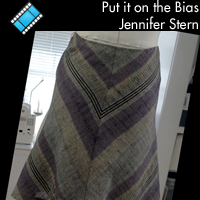 Butterick 5351

by: IreneDAdle...
Review
Petite Plus 502 Pattern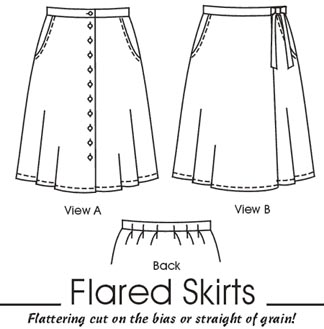 Buy Now
SewBaby Double Duty Bag Pattern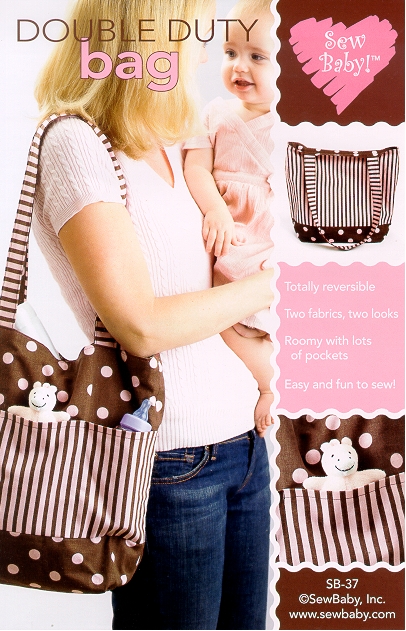 Buy Now
New Look 6968

by: BlossomKyl...
Review