Learn To Sew


Advanced Beginner
Member since 4/12/05
Posts: 11345





Date: 6/14/11 11:47 AM

I went to see a foot surgeon yesterday about the planter fascitis. I had 3 xrays of my left foot. I have a bad case of it. It seems to get worse as time goes on. He examined my foot and we looked at the exrays. I do have a bone spur. Not where I thought and not pointing to the place I expected. I expected it in my mid heel, pointing downward. It is instead front of my heel, near the arch, pointing to the arch.

What caused it? The surgeon said my foot was hurting, so my body naturally made more bone to fix the problem. He is a very caring doctor, and I believe what he told me. He said the spur is the result of the problem with my foot and not the cause. He told me the treatment and this also surprised me. He also said he rarely does surgery, and not to remove the bone spur. If he has to do surgery on someone, it to gently slice the tendon, so it will lengthen out and relieve the problem. It growes back longer and stronger. He only does this 5% of the time. The other 95% get orthotics and do the Contrast Bathing.

Contrast bathing is not as much fun as it sounds! I tried it last night, so I know. I have 2 flat bins from the dollar store. In the first bin is the hottest tap water I can stand. In the 2nd bin is the cold water from the tap--with ice cubes in it. I put both feet in the hot water for 5 minutes, then into the ice water for 1 minute. Oh yeah! Pain... Then into the hot water for another 5 minutes and the ice water for another minute. I do each of them 5 times, for a total of 30 minutes. I felt better by the 15 minute mark. The hot was not so hot and the cold water had melted all the ice and it was now soothing to my feet. What this does it relax the planter muscle, then tighten it up, then relax, etc. It really increases the blood flow to the feet. Surprisingly I was very relaxed when I went to bed. He suggested I do this 30 minutes before bed. I can also do it in the morning or early afternoon--in addition to the bedtime one. I do this for a week at least.

In the meantime, his office is checking with my insurance on custom orthotics. I imagine it will be fine and they will pay 80% of them. They are nearly $500 for a set. I also might want to buy a 2nd set of ones from a local store. Those will not be custom ones, but it might be nice to have 2 sets. Then I can wear other shoes.

Learn to Sew

------
I really enjoy quilting. I love to play with fabrics, colors and pictures. I recently discovered how much fun applique can be. As I love making pictures, landscape quilting can be challenging, but seeing the picture come to life is so rewarding.
Bernina 630, my main machine
Pfaff 2036, my class machine
Babylock Molly
Bernina 1200DA serger
Unique Sewing Cabinet 450L

Elona


Advanced
Member since 8/24/02
Posts: 8341





In reply to Learn To Sew



Date: 6/14/11 12:47 PM

Custom orthotics saved my hash (and feet and knees) years ago! I have flat, shapeless feet, and the plantar fascia just got horribly stretched and strained due to lack of natural support. The pain is felt at the points where the plantar fascia ligament attaches (especially at the heel), as well as along its own length.

Here is a good explanation for what's going on.

As I said, orthotics gave me relief--and fast; I think I was way better inside of two or three weeks. The type I was given were made of 'semi-rigid foam' like these (not the hard plastic and not floppy Spenco foam, either). I always wear my orthotics in my athletic shoes at the gym and for any kind of hiking.

Now that my feet have healed, for regular shoes I either wear those that have a built in orthotic bed, like these Wolky Kites (and all Wolky shoes have such a footbed), or I slip the blue Birkenstock insert into what I'm wearing. The latter is fairly firm cork.

The trick is finding a lab that makes a really great custom orthotic. There are a lot of different sources, and they're all pricey, but boy, is there a difference from one to the other!


-- Edited on 6/14/11 12:48 PM --

Nancy K


Advanced
NY USA
Member since 12/28/04
Posts: 8211





In reply to Learn To Sew



Date: 6/14/11 1:28 PM

No bone spur, but I have the same issues. I don't have custom orthotics, yet, but I feel that they are in my future! I have found relief in good shoes and a frozen water bottle. I roll my foot over that and it exercises and ices my foot at the same time. I also do stretches for it that keep my achilles tendon from tightening up. My favorite shoe is from Wauldlaufer which have the removable beds that fit custom orthotics. I can't deal with shoes that have faux leather lining and these are leather and lined in goatskin. My feet feel comfortable even in the summer in them. None of these shoes are cheap but if you can't walk what good is saving money?

------
www.nancyksews.blogspot.com

Learn To Sew


Advanced Beginner
Member since 4/12/05
Posts: 11345







In reply to Elona



Date: 6/14/11 2:38 PM

How long will the orthotics last me? As I am expecting to spend a lot of $$ on them, I hope they last a long time. I will most like need new shoes as well.

I am tired of not being able to walk normally. Sometimes I don't want to put my foot on the floor and walk, but I have to. I look forward to walking normally and to walking the dogs when they want a walk.



------
I really enjoy quilting. I love to play with fabrics, colors and pictures. I recently discovered how much fun applique can be. As I love making pictures, landscape quilting can be challenging, but seeing the picture come to life is so rewarding.
Bernina 630, my main machine
Pfaff 2036, my class machine
Babylock Molly
Bernina 1200DA serger
Unique Sewing Cabinet 450L

mtnmama

Beginner
MI USA
Member since 1/5/04
Posts: 18



Date: 6/14/11 2:47 PM

You might try non-custom orthotics first and see how well they work for you. That's what my husband did, and it worked quite well for him. It was still cheaper than our co-pay on custom orthotics and he could buy a few sets rather than switch the same pair around all the time.

ccris

Intermediate
Member since 10/27/05
Posts: 4999



Date: 6/14/11 2:57 PM

Feathersprings
1 full year money back guarantee
Not affiliated in any way.

I purchased a pair between 15 and 20 years ago when they were located in the state of Washington or Oregon. I see they've relocated to Illinois. They're incredibly comfortable even though they're stainless steel. They helped my foot pain, but I guess I'll never be completely pain free. I have fallen arches, plantar fasciitis and metatarsalgia. I wasn't overweight when diagnosed. I'm probably a few pounds overweight now, though.

What a day. I keep getting distracted and keep forgetting to say things. I also went to a podiatrist who made plaster casts of my feet and subsequent full length orthotics (rigid). The feathersprings are better. I think the impression of my foot was taken with some sort of foam I stepped into...........probably what Elona suspects doesn't get the geometry quite right, however, I disagree (at least from my experience). Feathersprings will make it right if you have a problem. When I got mine they weren't $230, but that was about 20 years ago. I think they were around $160-$170 back then.
-- Edited on 6/14/11 5:37 PM --

SheBear0320


Advanced
MB
Member since 4/8/08
Posts: 3838





In reply to Nancy K



Date: 6/14/11 3:13 PM

I love the frozen water bottle too -- it works wonders. I also use a small baseball (a hardball) and roll my foot over that to loosen up the arch. Stretching exercises are also imperative to keep things loosened up and it's not just the foot but the calves, the achilles and the ankle all come into play.

I have soft orthotics, something like these but mine are built right onto the insoles of my existing shoes. I basically took in the insoles, they did some measurements and pressure impressions and then built them on to each insole -- the cost was $30 per pair so I basically got a pair for each of the shoes I wear most and they can be moved into other shoes I wear less frequently. Even after putting the orthotics in my cross-trainers, my walking shoes, my hikers and my general house shoes, I didn't come close to the price of custom orthotics ($120 total with no taxes). I switch over the orthotics to my dress boots, my winter boots and some pumps. I can also wear them in the footbed of my sandals.

I was also told to try to roll the ball under the arch of the foot and onto the heel before I stand up in the morning when getting out of bed. When I do have the chance to do that I find it helps a lot with that additional pain that is usually felt when you first get out of bed. Some mornings it just doesn't happen ... if you know what I mean.

And I have to agree that the shoes aren't cheap but they are worth every penny to keep me mobile.



------
Sheila
"sewing very slowly to fill an empty closet"

2014 Stash Busting Sew-Along:
49.75 yards sewn (as of 07/17/14)
79.875 yards purchased (as of 07/17/14)


Elona


Advanced
Member since 8/24/02
Posts: 8341





In reply to Learn To Sew



Date: 6/14/11 3:36 PM

I have two sets of these orthotics, and they are around twenty years old! And I'm a gym rat and use them a lot. The slightly older pair I did have to take back to the shop after about ten years to have another thin layer of the semi-rigid foam added under the arch to compensate for a bit of compression over time.

These are very high quality orthotics. I doubt some of the newer ones I have seen, a composite of spenco-like soft foam plus a firm arch plus sometimes a rigid plastic heel, would last anywhere this long.

Ask the person who is prescribing for you to get an estimate of useful life, based on customer experience. If he can't come up with this, ummmm, might be good to shop around.

Doris W. in TN


Intermediate
TN USA
Member since 2/9/04
Posts: 7722





In reply to Learn To Sew



Date: 6/14/11 3:38 PM

Quote: Learn To Sew
What caused it?


In the meantime, his office is checking with my insurance on custom orthotics. I imagine it will be fine and they will pay 80% of them. They are nearly $500 for a set.


I had plantar fasciitis 17 years ago, and it was 3 or 4 years before the pain disappeared. Usual length of time is 2 - 5 years.

My orthopedic guy told me usually heavyset people get it, and was surprised that I had it because I'm slim, so anything is possible. I had been walking 15 miles a week so perhaps with aging, the tissue simply tore.

The orthopedic surgeon, though, did not know how to treat it (IMO) nor did a podiatrist I saw. I hobbled around for a year with their lame treatments that did not work. In desperation, I tried another podiatrist who told me to keep my arches supported. Only then did the pain start to subside and life became bearable! I also had a case of bursitis under my heel. I got scanned for a bone spur but it was negative. Took years (like ten) for the bursitis to go away.

Good luck with your insurance. Seriously. At the time, my insurance would only help pay for orthotics if I had foot surgery or was diabetic. I have had all types of orthotics, too, all paid out-of-pocket by yours truly. I have wasted a lot of that money on bad orthotics.

The best orthotics I have are from a pedorthist. These are people who work in shoe stores and have had a lot of training on shoe fit and feet, and how to make custom orthotics. My pedorthist charges $300 or $350 for his custom orthotics. They only fit inside lace-up athletic shoes. Other pedorthists will have a variety of styles and types. You can shop around, if you live in a large city.

Keeping my arches supported was the most relief I got with my PF. I now keep them supported for the sake of my lower back.


Canadian Jane


Advanced Beginner
AB CANADA
Member since 10/30/10
Posts: 1871





In reply to Learn To Sew



Date: 6/14/11 3:41 PM

Oh - can I relate to this!! I had PF so bad at one point if the doctors had told me the only cure for the pain was amputation I would not have batted an eye - and I am not kidding in the least when I say it. I could barely stand or walk. I even had to have my foot taped for weeks at a time.

It took a while but it did heal without surgery. I wear custom orthotics nearly all of the time because I never want to go through that pain again. I don't know about the store bought ones but I only wear the one the foot doctor made for me based on a cast he did of my foot.

I never got the idea for the frozen waterball or the imersion baths. I used a tennis ball but there was even a time when the doctor said "NO" - let it heal!! Sometimes it acts up and I am going to copy and file these treatments that others have recommended for those times.

The thing that helped me the most? Radial Shock Wave Therapy. It was pricey and it hurt like HELL. (I did not have insurance that covered it - others might.) I called it the Hammer of God. It is the same technology used to break up kidney stones. (YIKES!!) Apparently, it helps to clear out any scaring, inflamation and that type of thing that is impeding the healing process.

Good luck! Hang in there - it does eventually get better
Printable Version
* Advertising and soliciting is strictly prohibited on PatternReview.com. If you find a post which is not in agreement with our Terms and Conditions, please click on the Report Post button to report it.
Blueprints to Blue Jeans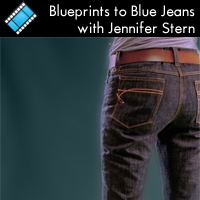 Leather 101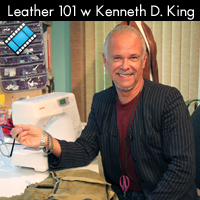 Simplicity 1926

by: Saint Nolt...
Review
Favorite Things The Lunch Bag Pattern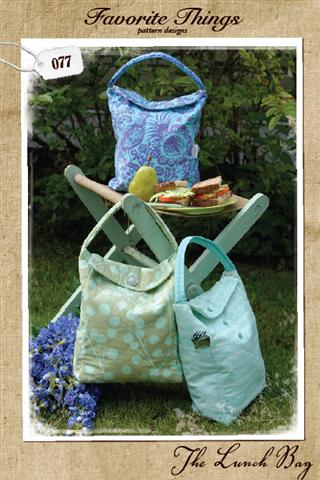 Buy Now
Sew Chic The Tia Dress Pattern (ln1312)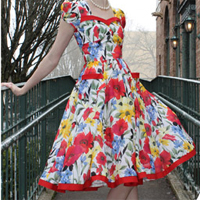 Buy Now
McCall's 4444

by: Kiwi Natio...
Review