Liz in Cville


Advanced Beginner
VA
Member since 5/28/11
Posts: 285



Date: 6/15/11 10:11 AM

Hi everyone,

I have recently started to sew and have been (hopefully not too feverishly) acquiring sale fabrics with which to experiment. I was, in fact, expecting new fabrics to smell like chemicals, and, at first, was pleasantly surprised. Maybe that's because I hadn't gone cheap enough, though.

Last night we opened up a package from fabric.com and the smell was unbearable. I *think* the $1.99 shirting was the main culprit, but, to be honest, I don't know, because one whiff of the partially opened package sent me reeling (I'm a bit chemically sensitive). My DH-- also chemically sensitive but somewhat sturdier and a mensch -- put the shirting in the wash, and we'll see.

The question: Are there clues or watchwords (or lack thereof) that seem to correspond to fabric with worse treatments? Is fabric from Europe usually better or worse than fabric from China? What about other parts of Asia or the world in general? Do designer names matter? Should I stick with the smaller vendors (e.g. Sawyer Brook -- can't afford EOS :()?

I am tempted by some $2.99 JNY shirting at Fabric Mart, and, in fact, was about to join their "Julie's picks" as well, but now I'm a bit skittish. Maybe I should forget "wearable muslins" and stick to reliable sources for muslin to test patterns? Not as much fun -- and actually pricier at times --, and I hate disposable clothing, but it's safer.

BTW, when my skills and patterns are refined enough to warrant the slight added expense, I am planning to go organic all the way! Has anyone ever ordered from http://www.organiccottonplus.com ? I wanted to order their swatches, but apparently they only accept Google Checkout for payment, and I'm squeamish about that. I told them to add Paypal and they'd have me as a customer ;). There is, of course, nearseanaturals.com, but most of her stuff is a bit rich for our blood.

Sorry about the long post, and thanks in advance for your thoughts! And thanks for being such a great community. So glad I found this site. I am seriously considering joining FOPR.

Liz

------
Twitter: @SewKnitStash

Trinity.


Intermediate
MA USA
Member since 10/9/05
Posts: 1385



Date: 6/15/11 10:26 AM

It really depends on the fabric manufacturer, not the the vendor. And from there it depends on the dye used.

Years ago, I worked in a factory sewing knits...the reds and the navys were terrible, all the machine operators complained about the smell. Some dye lots were way worse than others. Most of the other colors had a much gentler smell and the light colors generally didn't smell at all.

I get an occasional piece from fabric.com that has a strong dye smell, but it is by no means something that happens even a majority of the time. And it usually washes out, though I have on occasion had to wash something more than once to get rid of all the smell.

As for organics, have you checked out fabric.com's organics page. Their jersey and rib knits, though a little on the lightweight side (but completely opaque at least on the colors I've bought), are nice to work with at a reasonable price. I buy it by the bolt (10yd) so I've used quite a bit of it and have been very happy with it. NAYY, just a pleased customer.

------
Trinity

http://thimblesthreadsandneedles.blogspot.com/

Liz in Cville


Advanced Beginner
VA
Member since 5/28/11
Posts: 285





In reply to Trinity.



Date: 6/15/11 12:45 PM

Thanks for the info javascript:emoticon(':)') I had suspected color might be a factor; thanks for the supporting data, and sorry you had to deal with it. Is that why you're into organics, btw? I and another chemically sensitive woman I knew both have a history with toxic exposure, and I wonder if there is a connection.

BTW, I called Fabric.com to let them know there was a problem with one of their fabrics. Not only did the woman promise to pass on the info, she refunded the cost of the shirting (I didn't ask her to) and told me to keep it. So if the smell doesn't come out, we can throw it away (though just thinking about the stuff ending up in the incinerator is creepy... excuse my environmental alarmism).

I did order two yards of Fabric.com's organic jersey for a test when it was on sale the other day. Encouraging to hear your positive review.

BTW, in case you are interested and don't know about them yet, I also ordered remnants from this place the other day:http://www.pickhemp.com. Their minimums on regular purchases are too high for me right now, but it sounds as though they might work for you. Anyway, they were a pleasure to deal with and the fabric looks good so far (haven't washed it yet).

Thanks again for your thoughtful reply and best regards!
Liz

------
Twitter: @SewKnitStash

Janie Viers


Advanced
OH USA
Member since 4/8/02
Posts: 2426



Date: 6/15/11 1:28 PM

Formaldehyde is nasty smelling. They add it to the fabrics to give the fabric some body. At least they used to!

------
JanieV

JenInSoCal

Advanced Beginner
CA USA
Member since 3/26/11
Posts: 7





In reply to Liz in Cville



Subject: I found that too. Date: 6/15/11 2:36 PM

I'm so glad you posted this! I received two weeks ago my first order from Fabric.com and it had a very unpleasant chemical/solvent like smell when I opened it. The fabric selections I ordered were a rayon, a linen blend, and a cotton. I just figured there was leftover chemicals from the finishing process. Last year I had ordered, from HouseFabric.com some home dec fabric and didn't have any funky smell. It was a woven linen cotton blend. I haven't pre-washed the apparel wear - will this smell wash out? (hope hope hope!)
-- Edited on 6/15/11 2:37 PM --

auntie bellums

Intermediate
CA USA
Member since 5/1/05
Posts: 187



Date: 6/15/11 2:37 PM

Unless it's a dry clean only fabric. Any fabric should be washed in cold water with white vinegar and then dryed at the setting that you are anctipating using after the garment is completed.

It gets rid of the smell, sets the dyes, and shrinks it so that your finished item doesn't have any unexpected results. Some cheap fabric is highly starched and once washed is not worth cutting out.
It's disappointing when that happens, but not as disappointing as finishing something washing it and then having it turn into a piece of junk. (Had that happen before, not fun :(

------
It's not your mamma's sewing.....It's your great grandmamma's

Liz in Cville


Advanced Beginner
VA
Member since 5/28/11
Posts: 285





In reply to JenInSoCal



Date: 7/2/11 3:05 PM

Hi,

Sorry I didn't read your message until now, so you probably already know. But FWIW, I think it washed out of ours in the first wash. It was cotton.

Best,
Liz

------
Twitter: @SewKnitStash

Sew Confused


Intermediate
Member since 7/13/07
Posts: 2542



Date: 7/5/11 11:51 PM

I'm old enough to remember when department stores and five & dimes sold dry goods. We used to be able to buy fabrics at JC Penney and Newberry's.

Of course Newberry's niche wasn't as a high end retailer, to say the least. I can remember browsing fabrics at the store in Renton, Washington, and the chemicals from the fabrics would make you sick to your stomach, give you a headache and make your eyes water. And I'm not particularly sensitive to chemicals.

Completely off topic: I have some paper mache nativity pieces my mother purchased at Newberry's in the early 60s. One of the pieces still has the price sticker on the bottom...29 cents!

------
Paula

"In Seattle you haven't had enough coffee until you can thread a sewing machine while it's running."
- Jeff Bezos, Amazon.com founder

Visit my blog at www.sewconfused.blogspot.com

minggiddylooloo


Intermediate
VA USA
Member since 5/17/05
Posts: 2237



Date: 7/6/11 9:20 AM

Most of the fabric that comes out of Asia is going to come out of S. Korea. Apparently textile manufacturing is their second largest industry.

The undyed fabric is manufactured in China and then dyed/treated in Korea (mostly around the city of Daegu in the SE part of the country). It was really funny to me when I bought some high end fabric that was manufactured by Samsung.. yup, the same people who make TVs and monitors are apparently the gold standard in fabric manufacturing in Korea. LOL!

In my experience the cheaper stuff will have more issues with smells, dyes coming off, uneven grain, etc. Some of these problems can be solved with proper treatment at home, others not so much. Fabric.com is a little all over the map on quality because they have so much stuff. I think sticking with the smaller vendors will get you more personalized service and better QA with the fabrics. FabricMart is a bigger vendor but overall their quality for price ratio is very good.. dangerously addictive too.

Welcome to PR!

------
I'm finally a blogger!
sewming.blogspot.com

Karen123

Intermediate
ON CANADA
Member since 10/19/05
Posts: 80



Date: 7/7/11 12:53 PM

Just thought i'd mention that it doesn't have to be a chemical additive to smell unpleasant. I love working with and wearing silk noil, but i do find the smell umpleasant, and it's completely natural.
Printable Version
* Advertising and soliciting is strictly prohibited on PatternReview.com. If you find a post which is not in agreement with our Terms and Conditions, please click on the Report Post button to report it.
Beginners Guide to Dyeing Fabrics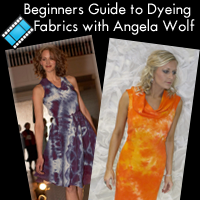 Fit the Tee to a T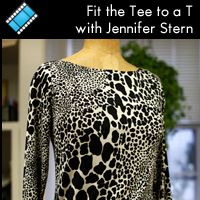 BurdaStyle Magazine 08-2005-102

by: yummymummy...
Review
Favorite Things Sleep Well Pattern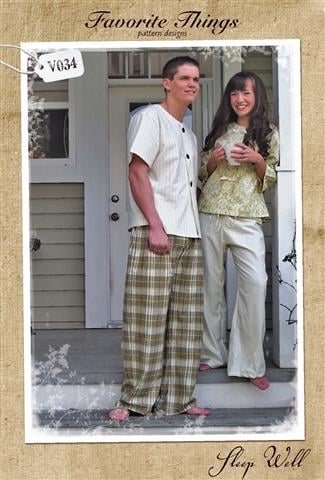 Buy Now
Sewing Workshop Hudson Top & Pants Pattern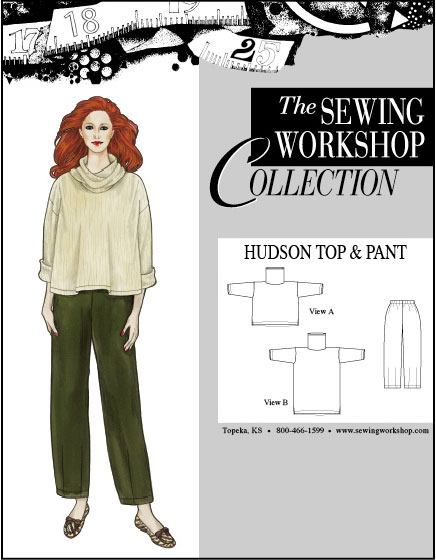 Buy Now
Butterick 3350

by: Trinity.
Review