arianamaniacs


Board Moderator
Austria
Member since 6/11/04
Posts: 1866
Skill: Advanced
Body Type:




Date: 6/20/11 6:54 PM

Hello everyone!
I will be managing the One Pattern, Many Looks contest and it's starting soon! The main focus of this contest is to see how you can make the same pattern look very different by using different fabric, trim and color combinations.

Here are some examples of my own to give you an idea of what this contest is all about:
Burda strapless dress
Men's button-up shirt
Vogue wrap top

If you have any questions, just let me know, either on the board or by PM.

Cheers,
Deanna
Here are some useful links about contests in general:


How to participate in contests on PR

Here are the rules for this contest:



Quote:
One Pattern, Many Looks (OPML)
July 1 to July 31, 2011

Exercise your Patterns!

The goal of this contest is to take one view of a pattern, and create multiple garments with distinct looks from that view, without needing pattern drafting skills.

- Select one view (if multiple included) of a pattern. A magazine pattern can also be used, again only one view. For example, if the pattern includes a View A, View B, and View C, the entrant can only select one of those for an entry. For this contest, self-drafted patterns are not allowed. Wearable garments only are eligible for this contest; no home dec or accessories.
- Sew that view up multiple times (minimum twice), with the goal of a different look for each garment made.
- Each entry (all garments created from the single pattern view) must be in one review. Members can submit multiple entries. However, rather than multiple entries, more variety of one pattern is encouraged.
- The changes to the pattern must be visible from the public side of the garment. Examples are changing the fabric, neckline, length, or adding piping and trim.
- Any fitting changes can, of course, be done but should be basically the same for all versions made for the contest. Differences between entries should not involve changes that require extensive drafting. The changes should be 'cosmetic', meaning changing the look but not the overall structure of the garment. The object is to spark creativity and create variety within one general style.

The winner will be decided by member vote. There will also be a random drawing winner from all eligible entries.


*Rules that apply to all contests:

1. All reviews must be entered for submission by 11:59 PM Eastern Time on the last day of the contest. Contest dates will be listed for each contest.

2. Unless otherwise stated in the rules, patterns may be drafted, tweaked, and muslined before the contest date, but fabric for the pieces entered may not be laid out or cut till the start date of the contest. Fabric may be pretreated before the contest date.

3. Items intended for sale, or for which you were or will be paid to make, do not qualify for any contest, but items made for charity are welcome!

4. Unless otherwise stated in the rules, all reviews written for a contest entry must include a picture of the entry.


Contest Eligibility

1. Any member of Pattern Review, either paying (FoPR) or non-paying, who's been a registered member on the site for 90 days prior to the start of a contest is eligible to enter.

2. Any member of Pattern Review, either paying (FoPR) or non-paying, who's been a registered member on the site for 90 days prior to the end of a contest is eligible to vote in a contest.

3. Any member who's won 1st place in a contest on Pattern Review ended in the previous 4 months is ineligible to win another contest (for that 4 month period).



Edited by Deepika

The contest is now up. You can enter it here.

Prizes
Sponsored by Fitz Like a Glove (InterfaceAustralia.com)


The winner by reader votes and the random entry winner will both receive Fitz Like A Glove Ironing Board Cover, Superior Felt Underlay and Best Boy Pressing Cloth.

-- Edited on 6/30/11 10:12 AM --

------
http://mystartupadventures.blogspot.com/

arianamaniacs


Board Moderator
Austria
Member since 6/11/04
Posts: 1866
Skill: Advanced
Body Type:




Subject: I got your answer right here Date: 6/20/11 6:58 PM

Whenever questions come up during the course of this contest, I'll be posting and updating them here with the answers. You won't have to scroll through a bunch of pages to try to find where your question was answered. Newcomers can also see at a glance if a question has already been asked.



Quote:
Can I cut a skirt with a center seam on the fold instead?



Since you're still using the original "lines", just cutting them on the fold instead, this isn't considered extensive drafting, so it would be allowed.



Quote:
Can I change the length between my versions such as from short to long sleeves, shorts to pants, top to dress?


Length between versions should only be done within limits like adding a few inches to a mid length skirt to make it cover the knee. The contest goal is to pick one view and try to vary it using fabrics and trims. Remember the focus of this contest is to see how to make the same basic article of clothing with different colors and fabrics, and not to make two different types of garments.



Quote:
My pattern doesn't have any views for length. Can I change the length of my pattern if I do it for all versions? E.g. my pattern is a full-length dress, but I want it to be knee-length?


If the pattern does not have a specific view for length, lengthening and shortening is okay if you do it for all versions by keeping along the original lines of the pattern. (examples: top to dress, pants to shorts, cap sleeves to long sleeves, vice versa) Changes in length between versions should be only minor (see above).



Quote:
What if my pattern has mix and match elements instead of actual views, e.g. sleeve type, skirt style, etc.?


Pick one style and make all your versions using the same variation.



Quote:
Is color-blocking allowed? Can I change gathers to pleats?


Yes, within limits - nothing that would require major redrafting of the pattern pieces. Color-blocking means take the pattern pieces and cut them up into sections. Don't start expanding on or changing the shape of the color-blocked pieces.



Quote:
Is leaving off parts within a view allowed, such as leaving off sleeves?


Yes, if the sleeve/variation is not specfically listed as a different view.


Quote:
Can I change minor details of the pattern that is still within a view?


Yes! This goes for any minor detailing for that view, such as tabs, patch pockets, belt loops, ruffles, appliques or optional accessories (belts) etc. This is where your creativity comes into play. You're encouraged to change the cosmetic parts of the pattern instead of the structure.



Quote:
Is trim/fabric allowed to be inserted directly into a seam as a variation?


If the trim is being used to add significant width, especially if it's necessary to cut away parts of the pattern then no. A small piece to add color interest etc. would be ok.



Quote:
My changes would mean I have to draft new facings, is that allowed?


That would be considered to be too much redrafting. Try to pick an existing pattern that already has the pattern elements you want.


Quote:
If I choose Kwik Sew 2759, would View A consist of both the cardigan and the camisole?


It looks like the camisole is just part of both and the actual view is which length to do the cardigan. Just keep to one view for the cardigan and you're good to go!


Quote:
To be eligible, do you have to enter by July 1st?


No, you can join anytime up until the end deadline. You have to click "join" in order to submit your entry into the contest. Once you join, the counter for the number of people who have joined is updated.
There is also no penalty for joining and then not submitting an entry. I encourage everyone to join sooner rather than later because I know there have been problems in the past for those who wait until the last few minutes of the contest to join and then there were problems due to time zones, and other computer glitches.


Quote:
What do I enter for the fabric requirements when submitting my entry?


Fabic requirements aren't relevant for this contest. Just enter 1 in the box (leaving it blank isn't allowed). If you've already entered an amount and it's wrong it also doesn't matter. It doesn't have any effect on this contest or the voting process.


Quote:
My pattern only lines the bodice. Can I extend the lining to the skirt?


Yes that would be fine.


Quote:
Can I sew any pattern for this contest, or does it have to be one I've sewn before?


The only restriction on the pattern is that it is not self-drafted.


Quote:
Can I add an tulle overlay to give the pattern a diffrent look?


Yes


Quote:
Can I move the opening (e.g. back to side) or type of opening (zipper to buttons)?


Yes, as long as you're keeping the original structure of the garment. It is also allowed to remove an opening completely, e.g., if you sew a top with a knit instead of a woven.
News from the committee! In particular for GBK, sewmodest, Nancy1955 and hazelnut


Quote:
Can I add godets?


Yes, within the original seams of the pattern.


Quote:
Can I add additional seams?


Yes, since this is similar to color-blocking, except that you're using the same fabric/color.


Quote:
Can I add a simple (i.e. self-drafted) collar to my garment?


This contest doesn't allow self-drafted patterns or frankenpatterns. However, if your pattern already contains a collar component, you can add/remove that, as long as the collar does not constitute a different view of the garment.


Quote:
Can I do a FBA? Even with darts? Can I rotate the darts in my FBA between versions?


Yes, yes, yes! :)


Quote:
The rules say changes to the neckline are allowed -- how much change is allowed?


Neckline changes that don't change the basic structure of the garment are okay, as long as this doesn't cross over into a new view of the pattern. Example (allowed): changing a square neckline to a rounded one. Example (not allowed): Cutting off the top portion of a pattern to make a to make a strapless top.


Quote:
Can I enter the project with 2 items in it now, and perhaps update it with a 3rd, or possibly even a 4th version if I finish them by the 30th?


Absolutely! In this contset you only need to enter your "master" review that shows all your versions. Once you have at least two versions, add your master review to the contest and then you can update it if/when you finish new versions.


Quote:
Can I make the same view in different sizes? E.g. for different children


Yes this is allowed.


Quote:
Can I add a band of fabric to the bottom of a top? And if so, do I have to add it to all versions?


If the band is simply a band, (e.g., a band of contrast color) and not creating a structural change (i.e., blouson effect), it would be allowed. The band wouldn't need to be added to each version of the pattern.
-- Edited on 7/20/11 4:37 AM --

------
http://mystartupadventures.blogspot.com/

loti


Florida USA
Member since 5/27/04
Posts: 3634
Skill: Advanced



In reply to arianamaniacs

Date: 6/20/11 7:00 PM

YaY!, Thanks for managing. I'm looking through my patterns now.

------
"A girl should be two things: classy and fabulous."
Coco Chanel

Stash Sewn in 2011 148.5 Yds
Stash Sewn in 2012.... counting...

http://adonising.blogspot.com

quixoticpixels


Member since 4/2/08
Posts: 1171
Skill: Intermediate



Date: 6/20/11 7:25 PM

This is one of my favorite contests! I can't wait to see what everyone comes up with.

------
Amy
http://quixoticpixels.blogspot.com

Vintage Joan


Ontario Canada
Member since 7/16/07
Posts: 12826
Skill: Intermediate



Date: 6/20/11 10:14 PM

Hi -- thanks!

Could you do something like changing a skirt with a center seam to a skirt with no center seam? In other words, not by redrafting, just by placing the center seamline on the fold during layout.

------
my shield and my very great reward ~ Gen. 15:1
~ ~ ~ ~ ~ ~ ~ ~ ~ ~ ~ ~ ~ ~
"Some people are so poor, the only thing they have is money." ~ Seen on a t-shirt worn by a young missionary in India

Aroura


Oregon USA
Member since 7/30/09
Posts: 1505
Skill: Intermediate



Date: 6/21/11 0:05 AM

Lengthening and/or shortening is allowed, right? I have an overalls pattern for my daughter I plan on making, long pants type. I'd like to make a second version only shorten the long pants to shorts. The problem is the shorts and pants are both shown on the envelope, even though there is no separate pattern piece, it is just "fold here for shorts" on the leg piece....So, which view do I pick as my main view?

Of course, there will be other cosmetic differences, including fabric, buttons, appliques, pockets, etc.

Also, can this be entered in the children's contest as well, counting it as only one entry for that contest of course, even if I make 2 or 3 versions? Maybe I should be asking the Children's manager that. :)

------
Sewing is more than my hobby, it is my art.
My new Blog: http://itssewcreative.blogspot.com/

marec


Arizona USA
Member since 5/11/08
Posts: 5588
Skill: Intermediate
Body Type:




Date: 6/21/11 1:09 AM

wheee...I've been waiting for this contest to start. I am almost certain of the pattern I want to use, and I have some fabric for one of the variations. Oh, this will be fun.

------
my blog: http://kf-biblioblog.blogspot.com/
Stylish 60- http://www.pinterest.com/maresea/style-evolution/

KatieA


UNITED KINGDOM
Member since 5/30/05
Posts: 385
Skill: Advanced Beginner



Date: 6/21/11 5:56 AM

Oh no! I'm so sad!

I thought this contest was going to be 15 July to 15 August (or thereabouts) like it was last year (I think) - I am only home the last week in July (I am on holiday the first two weeks and away with work the last week).

I wonder if I can persuade the husband to let me take my sewing machine on holiday? We are going in the car... and we are renting a cottage...

In case I can...

My idea for a pattern was

Simplicity 4076

, view D which is the short sleeved version with the round neck (because of course the world really needs another review or 4 of this).

I made this before with FOE instead of the neck band so my first plan was to make it as is - short sleeves, neck band, button trim.

2nd plan was either sleeveless or short sleeved with a different fabric but some ribbon trim, probably round the neck, sleeves/armholes and bottom. Sleeveless is an OK variation isn't it?

It's the 3rd and 4th plans I need to check will be acceptable.

No 3 was to use a drawstring or elastic in a casing for the neckline - probably similar to the original in that I'd have most of the ease at the front.

No 4 was to do it dress length (that is OK isn't it?) in a firmer knit, and to do pleats/tucks (accented, like in

Butterick 5354

) instead of gathers. I think this would require drafting a facing.

Are those OK?

-- Edited on

6/21/11 6:12 AM

--

sewmodest


Member since 2/6/04
Posts: 239
Skill: Intermediate



Date: 6/21/11 6:54 AM

Finally. I have been checking this board everyday for the past week waiting to see the rules. I'm still deciding which pattern to use but I do have two questions.

1. How much length are we allowed to add, I'm thinking about making one into a maxi dress.

2. Can we cut the pattern to add seams? I'm thinking about adding lace to another variation, but not as a trim but inserted in the middle of the fabric.

TIA

Sewmodest

patterns and inspiration

-- Edited on

6/21/11 6:56 AM

--

------
secretgardenstudio.net

marjoriekh


Virginia USA
Member since 8/28/10
Posts: 550
Skill: Intermediate



Date: 6/21/11 1:20 PM

Thank you for managing this contest, Deanna -- I can see you're being bombarded with questions already!

My question is similar to Aurora's: I want to use a Kwik Sew pattern that has only two views: A long-sleeved dress and a short-sleeved top. Both views use the same 3 pattern pieces; however, the top uses shorter cutting lines for the body and the sleeves.

Am I limited to making only the dress

or

the top, since they are shown as different views, and only one sleeve length, too? (I assume that if the pattern had had only one view, I'd be allowed to lengthen and shorten in that case.)

ETA: I really like your idea about posting all the answers in one post at the top of the thread.

-- Edited on

6/21/11 1:21 PM

--

------
marjoriekh
Printable Version
* Advertising and soliciting is strictly prohibited on PatternReview.com. If you find a post which is not in agreement with our Terms and Conditions, please click on the Report Post button to report it.
Online Class
The Contemporary Couture Jacket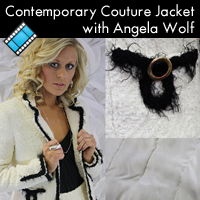 Online Class
Blueprints to Blue Jeans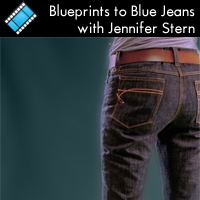 Amy Butler AB036BI

by: Oboewoman
Review
Shapes Nine Lives Vest Pattern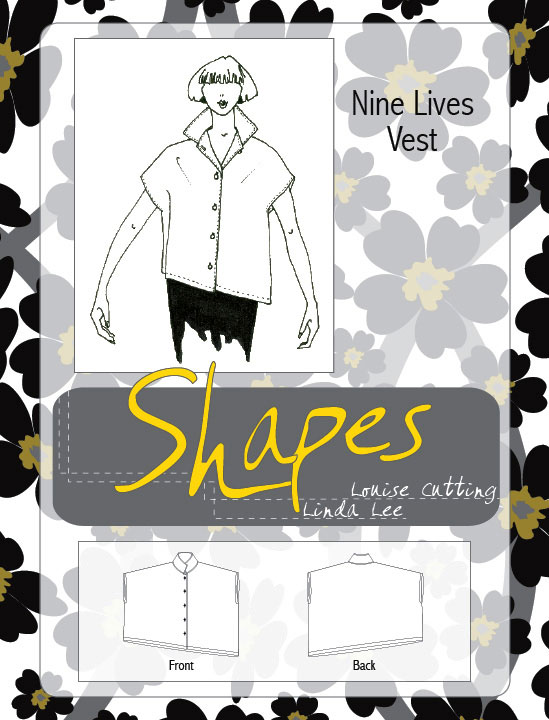 Pattern Details
Fit For Art Eureka! Pants that Fit Pattern
Pattern Details
Ottobre Design 06-2008 #17

by: needlesfor...
Review