bestgrammy


Oregon USA
Member since 8/29/06
Posts: 3556



Date: 7/22/11 9:56 PM

I am teaching 2 neighbor girls (sisters) and my DGD how to use a sewing machine then eventually how to sew.

I want to use correct terms for everything so they don't have bad habits to break later and also so they will not be confused when discussing sewing with others or reading sewing information. I am explaining that some things have more than one common name...such as handwheel and flywheel are the same thing...as well as bobbin case and bobbin holder are the same thing.

I have always called the little appendage on a bobbin case a "finger"...while looking up info on the net...I saw at sew-classic.com it is called a finger also. Is there any other name for it?

andye

Beginner
Virginia USA
Member since 5/9/09
Posts: 1930



Subject: Is there another name for a bobbin cases finger Date: 7/22/11 10:18 PM

Bernina also uses "finger".


------
Bernina B330
Feet: 1,2,3,3A,4,5,7,8,10,13,16,18,20, 29,32,35,37,50,64,70,71,82,85,86, 92



Rhonda in Montreal


Advanced Beginner
Quebec CANADA
Member since 12/9/04
Posts: 2008





In reply to bestgrammy



Date: 7/22/11 10:27 PM

bobbin case lever?? (saw this on a website one minute ago--"lost it")
Hip! Hip!! Hoorah to yo for teaching!!!
Rhonda

------
You are most welcome to visit us at:
www.rhotos-rag.blogspot.com/



andye

Beginner
Virginia USA
Member since 5/9/09
Posts: 1930



Date: 7/22/11 11:10 PM

Hold it-- here's what a bernina bobbin case looks like (at least the CB variant)



Notice that the thread is poking through a hole in the finger. This applies additional tension to the bobbin thread.

The hinged bit is sometimes called a "latch".

------
Bernina B330
Feet: 1,2,3,3A,4,5,7,8,10,13,16,18,20, 29,32,35,37,50,64,70,71,82,85,86, 92



bestgrammy


Oregon USA
Member since 8/29/06
Posts: 3556



Date: 7/23/11 0:58 AM

Thank you Rhonda and andye for your replies.

Yep...it's the "finger" I was wondering about...if it's called that by sew-classic and Bernina then that's what I will continue to call it when instructing the kiddos.

Thanks andye for posting the picture...wow...how is the thread put through that hole in the finger's tip?

The kiddos are really really good about learning...very mindful and safety aware. DGD understands about learning to use a sewing machine well before learning to "sew" since she's been on the sewing machine a little here and there since she was 6...but the neighbor girls thought they were going to just sit down and sew up garments in a few minutes...they've come to reality with a good attitude and are very much interested in taking the bobbin race apart, cleaning and oiling, then putting it all back together in vertical sm; filling bobbins evenly, sewing on paper to make straight lines, and learning to stop at a designated spot then pivot and all the good stuff like threading with the presser foot up and all that. Lot's of fun.

I also had them watch a youtube video of someone who posted her sewing machine problem...what the problem was that person was sewing with the presser foot UP and of course getting thread tangles. Without telling the girls what was wrong...I asked them if they could see the problem...and they could!!! Right away they said the foot is up...they learned from their own mistakes of leaving the foot up then trying to sew...and I have learned to have them practice without thread until they get better about remembering to put the foot down.

andye

Beginner
Virginia USA
Member since 5/9/09
Posts: 1930



Date: 7/23/11 6:57 AM

It's a short hole.



------
Bernina B330
Feet: 1,2,3,3A,4,5,7,8,10,13,16,18,20, 29,32,35,37,50,64,70,71,82,85,86, 92



AminaHijabi


Advanced Beginner
Member since 10/22/10
Posts: 1180



Subject: Is there another name for a bobbin cases finger Date: 7/23/11 12:40 PM

It's so awesome you're teaching the little girls to sew!

I never knew it was called a finger, or a latch.

bestgrammy


Oregon USA
Member since 8/29/06
Posts: 3556





In reply to AminaHijabi



Date: 7/23/11 1:15 PM

The finger is the protruding appendage at the top of the case. I can't remember if it was my mother or aunt that called it a finger all those years ago when I was learning to sew as a child...they had it right after all.

The latch is the hinged part that is held onto when taking the bobbin case out of the race or putting it back in.

Trying to teach the girls the most commonly used names as some things are called by more than one name...such as spool pin and spool spindel are often used for the same thing. Even with the differences I think that it will be less confusing in the long term for the girls than saying thingie or doo dad.

It took them a couple of days to get use to saying thread instead of string. I thought even that was important to learn because if they went to Jo-Ann's and asked where's the "string" they could be directed to craft supplies instead of the thread display.

ETA: Also, as Rhonda mentioned...the bobbin case latch is also called bobbin case lever.

ETA: I just thumbed through a book I got for teaching the kiddos: The Best of Sewing Machine Fun for Kids. I hadn't read it all the way through and just found a page that names the bobbin case latch as the bobbin case lever.

As I mentioned to the girls there can be multiple names for some things...I don't think that will be so difficult for them. I just want to be sure not to call something a really odd name.
-- Edited on 7/23/11 2:22 PM --

bestgrammy


Oregon USA
Member since 8/29/06
Posts: 3556





In reply to andye



Date: 7/23/11 1:24 PM

Thank you for posting a side view...it's much simpler than I had imagined. For some strange reason I had thought the thread went all the way through the entire finger...oh silly me!!

Janie Viers


Advanced
Ohio USA
Member since 4/8/02
Posts: 2445



Subject: Is there another name for a bobbin cases finger Date: 7/23/11 3:11 PM

You don't thread the finger, that's what happens when the bobbin case is inserted and you use the top thread to pull up the bottom one.

------
JanieV
Printable Version
* Advertising and soliciting is strictly prohibited on PatternReview.com. If you find a post which is not in agreement with our Terms and Conditions, please click on the Report Post button to report it.
Online Class
Sew a Designer Unlined Jacket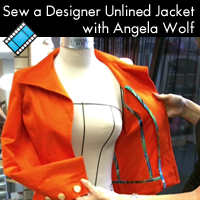 Online Class
10 Clever Techniques To Help You Sew Like a Pro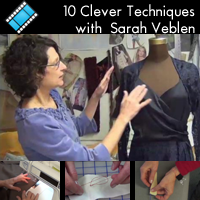 Mimi G Pencil Skirt

by: Sew tell m...
Review
Victory Hazel Paper Pattern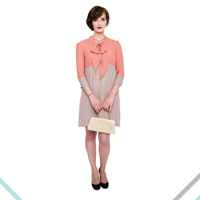 Pattern Details
Sewing Workshop Soho Coat Pattern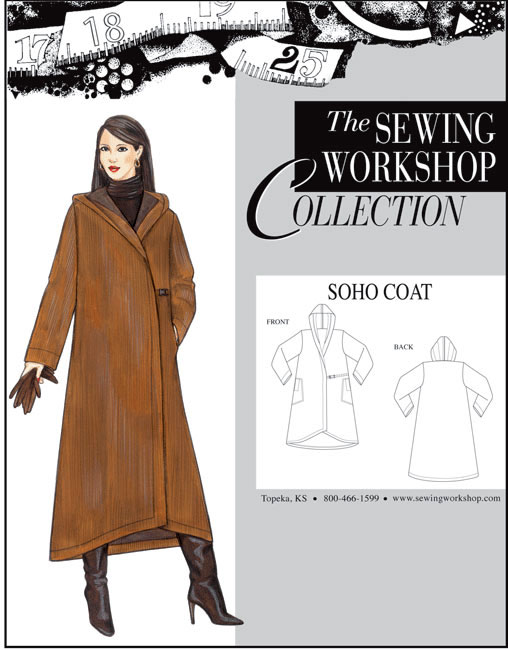 Pattern Details
Butterick 5855

by: imserious2...
Review