lakaribane


Beginner
HAITI
Member since 7/23/07
Posts: 2117



Date: 7/29/11 3:02 PM

Ok, now that I've admitted to being a newsletter junkie, I realized that, unlike the Patterns and Notions Board, there wasn't a dedicated sales thread over here.

Done.

Friendly reminder:

JOMAR 50% sale on all fabric inventory

STARTING TOMORROW...
FOR THE FIRST TIME EVER OUR ENTIRE FABRIC INVENTORY IS HALF PRICE!
ALL FABRICS -- DRESS & HOME DECORATIVE -- HALF PRICE!
ALL TRIMS & NOTIONS -- HALF PRICE!
DON'T MISS THESE UNBEATABLE SAVINGS!

5300 Whitaker Avenue, Philadelphia, PA 19124
3525 I Street, Philadelphia, PA 19134
2590 Grant Avenue, Philadelphia, PA 19152
22 East Jackson Street, Philadelphia, PA 19148
Cedarbrook Plaza 1000 Easton Road, Wyncote, PA 19095
1721 Markley Street Norristown, PA 19401

I don't work for them, I just hate your budget

ETA just got a follow-u email:

FABRIC SALE
ENTIRE STOCK OF FABRIC
AND TRIMS
50 % OFF
SALE ENDS SUNDAY AUG 14TH
-- Edited on 8/9/11 8:05 PM --

------
Fashion Maté, where I blog about what I (eventually) sew : http://fashionmate.blogspot.com
Addicted to Pinterest? Me too! : http://pinterest.com/lakaribane/

lakaribane


Beginner
HAITI
Member since 7/23/07
Posts: 2117



Date: 8/2/11 10:45 AM

Ok, got one from Denver Fabrics: Sale ends Aug 15th

Prices per yard

COTTON:
Cotton Gauze $3.45
Cotton Lawn $3.95
Cotton Twill $4.25
Cotton Jersey and Interlock $3.25
Cotton Shirting $3.95
Cotton Seersucker $3.95
Cotton Denim $4.45
Cotton Sateen $4.45
100% Linen $8.45

RAYON:
Linen Rayon Suiting $4.45
Rayon and Rayon Lycra Jersey $4.45
Chico's activewear $3.95 (73% Nylon, 27% Lycra, 4 way stretch)

As you know, not an employee, just a friendly newsletter-mad enabler

------
Fashion Maté, where I blog about what I (eventually) sew : http://fashionmate.blogspot.com
Addicted to Pinterest? Me too! : http://pinterest.com/lakaribane/

VeronicaNieto

Member since 5/27/11
Posts: 6



Date: 8/2/11 11:07 AM

A Fabric Place in Baltimore, MD is also having a huge sale! Everything is 25% to 50% off! They have a wonderful selection and it is really worth the trip!

lakaribane


Beginner
HAITI
Member since 7/23/07
Posts: 2117



Date: 8/4/11 6:45 PM

Quote:
FABRIC MART RETAIL STORE
CLEARANCE EVENT!

Out with the old, to make room for the new!!

All bolted fabric on the round tables is now
$1.00 per yard!!!!

Sale runs now thru Friday, August 12th.

Website Fabrics and fabric on rolls are not included.

Store Hours: Monday-Friday 9am-5pm

------
Fashion Maté, where I blog about what I (eventually) sew : http://fashionmate.blogspot.com
Addicted to Pinterest? Me too! : http://pinterest.com/lakaribane/

lakaribane


Beginner
HAITI
Member since 7/23/07
Posts: 2117



Date: 8/9/11 12:08 PM

More newsletter temptations:

- Denver Fabrics


Quote:
50% off Fabric Semi Annual Sale:
Dear Fabric Enthusiast:
Save up to 50% off our low regular prices until August 22, 2011. Quantities are limited so please order soon!

$1.99/yd
Includes lining, silk, knits, cotton, prints, wovens, and more.
$3.00/yd
Includes cotton, suiting, linen, crepe, twill, prints, knits, wovens, shirtings, and more.
$4.00/yd
Includes satin, silk, twill, corduroy, knits, prints, and more.
$5.00/yd
Includes silk, wool, linen, fancies, novelties, challis, worsted wool, lycra blends, and more.
$7.00/yd.
Includes silk, wool, linen, fancies, novelties, challis,
worsted wool, lycra blends, and more.

Don't miss our Summer Upholstery Fabric Sale!
Hurry and save big on these awesome upholstery fabrics starting at just $5.85! With a sale this hot, inventory will go fast...hurry and start shopping now! Prices are good through August 15, 2011.




- Fabric.com



Quote:
Up to 84% off Clearance Fabrics
Use coupon code: CLEAR811 30% off Coupon Code applies to items in the Clearance and $1.95 sections only and expires on 08/15/11 Midnight ET. One Coupon Code per order. Coupon Code must be used at time of purchase and cannot be used on previously placed orders. Shop early to save!

Don't forget orders of $35 or more SHIP FOR FREE! No coupons, no codes - no kidding!




Still don't work for them, still plotting against your budget

(In the interest of full disclosure, my budget is dead and the funeral is this Saturday. Sadly, Cause of Death was not fabric related)

------
Fashion Maté, where I blog about what I (eventually) sew : http://fashionmate.blogspot.com
Addicted to Pinterest? Me too! : http://pinterest.com/lakaribane/

JAS


Beginner
Kansas USA
Member since 1/6/03
Posts: 224





Date: 8/9/11 1:49 PM

For those not on Ann's mail list, Gorgous Fabrics is having a flash sale today.

lakaribane


Beginner
HAITI
Member since 7/23/07
Posts: 2117



Date: 8/17/11 9:13 AM

From Mood Fabrics :

For one week only, August 17, 2011 to August 23, 2011, ALL our Home Dec Trim will be 25% off the regularly marked price.

Our Bullion Fringe starting at $9.00 a yard is now $6.75 a yard and our Beaded Tassel Trim regularly starting at $12.00 a yard is now $9.00 a yard!

Please visit the Mood Fabrics Home Dec Trim Section on our website to view all our sale items.

Check our New Arrivals page regurlary to see what new products we have added to our inventory and our Clearance Fabric page to browse our sale fabrics!



------
Fashion Maté, where I blog about what I (eventually) sew : http://fashionmate.blogspot.com
Addicted to Pinterest? Me too! : http://pinterest.com/lakaribane/

lakaribane


Beginner
HAITI
Member since 7/23/07
Posts: 2117



Date: 8/21/11 1:18 PM

This is your Fabric Mart Sale!
You decide what is on sale this week.
Use Coupon code " 10-for-20 ".
Place a $20.00 order, use coupon code 10-for-20 and we will give you $10.00 towards your current order.
You may only use this coupon once.
You must be logged in to see your discount in your shopping cart.
Exclusions: Julie's Picks Fabric/ membership and our Bundle offers.

To redeem your coupon:
Once you place your items in your cart and the $20.00 requirement has been met you then scroll down to the next section underneath the shopping cart. Look for a section called " Redeem a discount coupon ".
This is where you can enter your coupon code.

Last Chance 75% Off Fabric here
All 75% Off Fabric here
Buy 1 Get 1 Free Original prices reduced
Pre-Season 25% off Shetland wool Sale
50% Off Hemp Tencel End of Season Blow-out

Our 10 Yard Mystery Bundle is back!
10 yards of assorted fabric from our store.
" Like a box of chocolates...You never know what your gonna get "
45" to 60" Wide.
Minimum 1 yard cuts and up.
Could include any type of fabric.
Sold separately the total retail value would be at least $65.00 and higher.
Note:
The 10 yard bundle offer is not included in any discounts or coupon offers

Fabric Mart Back to School Sale

------
Fashion Maté, where I blog about what I (eventually) sew : http://fashionmate.blogspot.com
Addicted to Pinterest? Me too! : http://pinterest.com/lakaribane/

lakaribane


Beginner
HAITI
Member since 7/23/07
Posts: 2117



Date: 8/23/11 9:35 AM

Denver Fabrics:

Entire Stocks Fabric Sale:

•Wool Gabardine - $7.95/yd
•Cotton Rich Velour - $4.45/yd
•Wool Boucle Coating - $11.95/yd
•Microsuede - $5.95/yd
•Challis - $3.95/yd
•Last Chance Bargains
•Home Dec Sale:
Don't miss your chance to purchase these great drapery fabrics at huge discounts. Starting at just $8.85 per yard...start shopping before they're gone! Prices are good through August 29, 2011.


Dear Fabric Enthusiast:
Save big on some of our best fabrics with our Entire Stocks Fabric Sale. Great for the new season; these sale prices are good through September 5, 2011.



------
Fashion Maté, where I blog about what I (eventually) sew : http://fashionmate.blogspot.com
Addicted to Pinterest? Me too! : http://pinterest.com/lakaribane/

lakaribane


Beginner
HAITI
Member since 7/23/07
Posts: 2117



Date: 8/30/11 1:09 PM

Denver Fabrics, again:

Notions & Supplies - Free Shipping
Last Week Entire Stocks on Sale

Dear Fabric Enthusiast:
Take advantage of our special Free Shipping Offer. That's apparel and home décor fabrics, bolts, sewing notions and supplies.

Simply mention "Free Shipping" in the comments section of the order and we'll Ship Your Order of $45 or More for Free.

This offer is only valid within the 48 contiguous United States.

Choose from thousands of fabrics, notions, fabric bolts and more at our low, low prices. We've added hundreds of new fabrics the last few weeks, so stock up and save!

Note that this discount will not show up on your online order, but will reflect in the amount that you are charged. This discount is not combinable with any other discount or coupon offer. Offer expires Monday, September 12, 2011. Prior sales excluded.

Plus, now's the last week to save on.......
Save big on some of our best fabrics with our Entire Stocks Fabric Sale.
Great for the new season; these sale prices are
good through September 5, 2011.

------
Fashion Maté, where I blog about what I (eventually) sew : http://fashionmate.blogspot.com
Addicted to Pinterest? Me too! : http://pinterest.com/lakaribane/
Printable Version
* Advertising and soliciting is strictly prohibited on PatternReview.com. If you find a post which is not in agreement with our Terms and Conditions, please click on the Report Post button to report it.
10 Clever Techniques To Help You Sew Like a Pro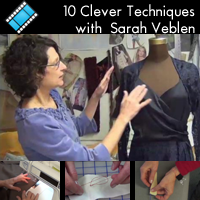 The Contemporary Couture Jacket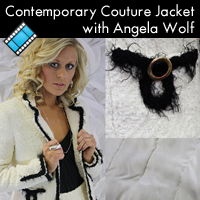 Self Drafted Pattern 177593-1005

by: montanachi...
Review
Summer Tote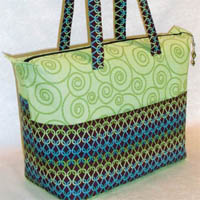 Buy Now
Islander Sewing Systems Waterfall Pattern Pattern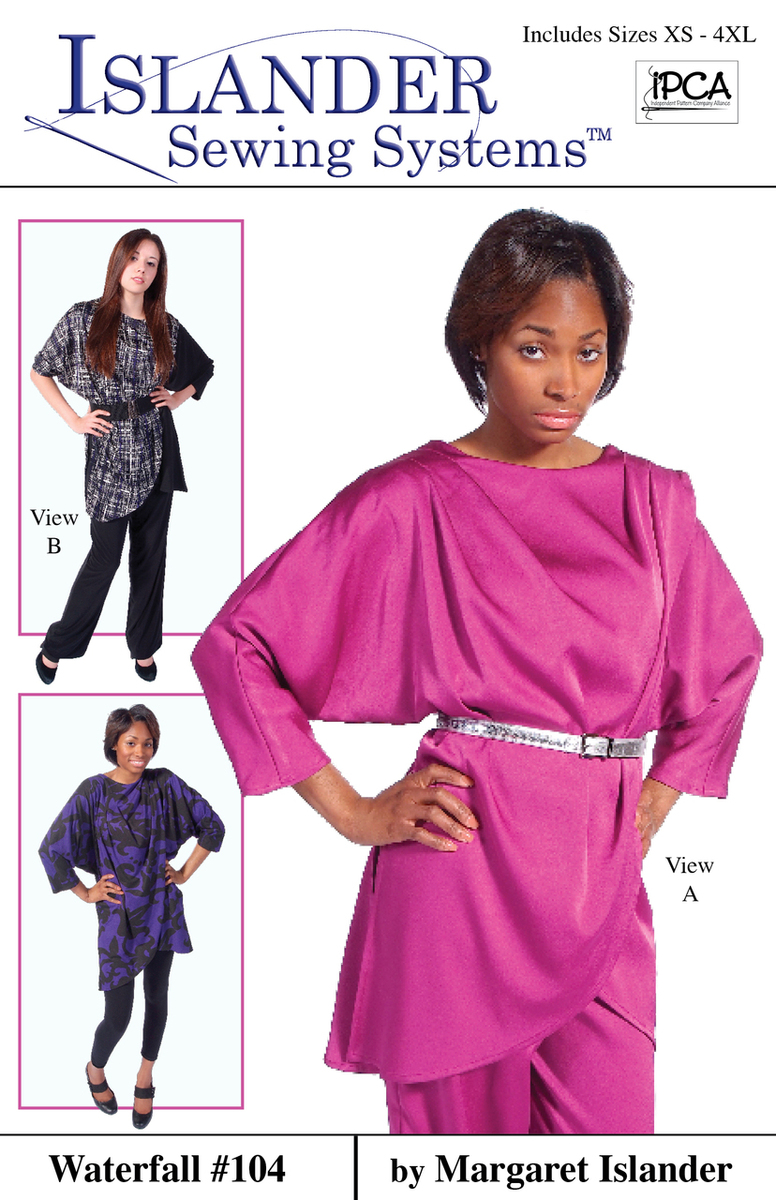 Buy Now
Vogue Patterns 1257

by: Naehfreund...
Review