Finicky Petite


Minnesota USA
Member since 11/4/10
Posts: 11
Skill: Intermediate



Date: 7/31/11 6:38 PM

Hi everyone,

I've just come back to sewing after many years off. In the intervening time, I lost some weight and started doing Pilates (a little like Yoga), which has changed my body.

Due to my newly improved posture, I now have an even narrower back (because my shoulders have rolled back, bringing the shoulder blades closer together; this requires a 1" or 1.5" alteration) and an even fuller bust (a C-cup, over a capacious ribcage, now raised in front). I still have very slightly sloping shoulders, since they are small in proportion to the center of my body. I know how to do all these alterations...

But the problem is length. My back waist length is 14.5", which seems to be perfectly in range for Vogue/McCalls patterns. But my front waist length is 19", which is miles beyond what patterns allow (generally in the range of 16-17", and my side length is 9.5" (2" longer than the pattern I am currently working with). My FBA only adds .5" to the length of the front. If I lengthen the bodice enough all the way around to bring it down to my waist at the front and sides, then the back balloons out.

Does anyone have a similar problem, or know what the solution might be?

Many thanks!

whirrclunk


UNITED KINGDOM
Member since 8/24/08
Posts: 207
Skill: Beginner



Date: 8/1/11 4:15 PM

If you place elastic around your waist, and take a photo of yourself sideways, is the elastic level with the floor, or higher in the back?

ETA: Is your FBA large enough? Are you accounting for the large ribcage as well as the cup size?
-- Edited on 8/1/11 4:25 PM --

Nancy K


Member since 12/28/04
Posts: 9914
Skill: Advanced
Body Type:




In reply to Finicky Petite

Date: 8/1/11 5:16 PM

You either have a lower front waist or you measured wrong because generally the back is longer. Make a muslin marking the waist clearly at front and back and see where you are.

------
www.nancyksews.blogspot.com

Sew Confused


Member since 7/13/07
Posts: 2785
Skill: Intermediate



Date: 8/1/11 7:35 PM

I wonder, are you swayback at all? My waist is lower in the front and I attribute it to my swayback.

------
Paula

"In Seattle you haven't had enough coffee until you can thread a sewing machine while it's running."
- Jeff Bezos, Amazon.com founder

Visit my blog at www.sewconfused.blogspot.com
Pinterest: https://www.pinterest.com/paulag1955/sewing-inspiration/

GlButterfly


California USA
Member since 8/28/08
Posts: 4141
Skill: Intermediate



Date: 8/1/11 8:13 PM

There are some very good suggestions here, but if it turns out that you do have this length situation, you would probably need to shorten the front bodice in the armhole area across the entire front evenly and lengthen the back in the same area in the same way. This way your front and back side lengths would remain equal. You would then have to move the shoulder dot on the sleeve.

Do try the ideas which have been mentioned. Stand sideways in a mirror to make certain that your elastic or string is parallel with the floor and determine if your front and back measurements are as different as you have previously measured them.

------
"TOL machines = Too (much) Operator Learning"--poorpigling, January, 2016

Finicky Petite


Minnesota USA
Member since 11/4/10
Posts: 11
Skill: Intermediate



Date: 8/4/11 10:44 AM

Thank you for all our suggestions.

I'll try the elastic experiment. In fact, I took all the measurements wearing a skinny belt that fell pretty neatly into my waist indentation (my waist is 10" smaller than my bust and hips, so there's a big differential there, too, which means it's easy for me to identify exactly where it is). With the last couple of dresses I've tried to make, I've lengthened the bodice so that the waist is right in the front, only to have the back balloon out, and when I purchase garments, I always have considerable bunching up in the back, just above the waist, so I do think the measurements are correct, since they would explain why garments respond this way.

I am slightly sway-backed, because of the small waist-big bottom pairing, but that's a below-the-waist issue, isn't it?

It could be that my FBA is too small. I've been struggling with this, too. The books I've looked at say to add 1/4" for each cup size above B, but that seems hugely inadequate, so I'm adding twice that. Even so, that only gives me 1" total added width in the bust. Then I have to narrow the shoulders 1" in the back, which narrows the back slightly even under the arms, taking up some of the width that I've added across the front, giving the garment a bust measurement not much bigger than the original one. The muslin fits like a dream across my shoulders (I've never had garments that fit properly in the back before, so that's a treat), but the side seam pulls forward slightly under the arm and the bodice is tight across the bust. Should I try a 3/4" FBA, or does that distort the garment?

Many, many thanks...


-- Edited on 8/4/11 2:19 PM --

whirrclunk


UNITED KINGDOM
Member since 8/24/08
Posts: 207
Skill: Beginner



Date: 8/6/11 6:18 AM

It's great that you can get a good fit across the shoulders, I find that part the hardest.

You might know this already, but as it sounds like your FBA isn't working, here goes just in case. To work out if you are doing the right size FBA, ignore your bra cup size completely. Take your high bust measurement (going around your body, under your arm pits), and your bust measurement.

The difference between the two measurements gives the 'cup' that you have. This accounts for a bust with a large rib cage needing a lot more space than same-size assets with a normal rib cage.

1" = A
2" = B
3" = C
4" = D
5" = DD

If your pattern is drafted for a B cup, and you've got 5" of difference, you'll need a much larger FBA than if you go by your bra size. (Sorry if you already know this!)

Sway back is due to the body curving backwards near the waist, so that more fabric is needed length-ways on the front than the back. On the back, this causes the fabric to pool. But similar pooling can also be caused by not enough fabric across the hips, so the garment rides up.

I have a sway back. I have to adjust much more on the 'waist' of an empire-waist dress than on skirts, so this is an 'above the waist' problem for me.

Are your side seams the correct length?

Can you post photos? This would make it easier to work out what could be underlying cause (I'm guessing a bit as to what it could be).

ETA: removed a silly mistake
-- Edited on 8/6/11 8:48 AM --

JTink


Member since 4/20/08
Posts: 6777
Skill: Intermediate
Body Type:




In reply to Finicky Petite

Date: 8/6/11 9:15 AM

I'm a 34D and add anywhere from 5/8 to one inch FBA to my size 10/12 pattern. I use the 10 for th shoulder/neck area and morph to a 12 from the underarms down.

Nancy K


Member since 12/28/04
Posts: 9914
Skill: Advanced
Body Type:




In reply to Finicky Petite

Date: 8/6/11 9:28 AM

Can you take some pictures? It's much easier to diagnose when we can actually see what your are talking about.

The small waist to hip isn't a sway back, it's a posture issue.

A starting point for finding out how much to add for an fba is comparing your measurement to the pattern measurement in the size you are using. Subtract your bust size from the pattern's stated measurement and divide by two and that's the amount you need to add. I am not talking about ease, but the actual body measurement that they are using verses what you measure.

It's a starting point and you may need more or less depending on your body type.

------
www.nancyksews.blogspot.com

Finicky Petite


Minnesota USA
Member since 11/4/10
Posts: 11
Skill: Intermediate



Date: 8/12/11 8:00 PM

Hi everyone,

Sorry it's taken me a while to get back to you, but things have been crazy at work...

I am definitely a C cup, if not a tad smaller. My high bust is 36.5" and my bust is 39.25". That high bust measurement gives you an idea of how large my ribcage is.

My other measurements are:

waist: 29" (on a good day)
hips: 40"
front waist length: 19" (shoulder to bust 10.5", bust to waist 8.5")
back waist length: 14.5"
shoulder seam: 4.5"
width between shoulders in back: 12.75"

I'm posting photos that give you a better idea of the problem. I'm wearing a smallish T-shirt, which I've chosen because the shoulder seam length is right, but nothing else is. You'll notice all the stretching in the front and bunching in the back. (The back problems are much more noticeable when I'm wearing the kinds of clothes I usually do, which I've chosen to fit my bust—so they drown my shoulders and back.) In the profile shot you'll see that my torso makes a triangle, more or less, with my back being one side and my front forming the other two. That accounts for the length differential.





Printable Version
* Advertising and soliciting is strictly prohibited on PatternReview.com. If you find a post which is not in agreement with our Terms and Conditions, please click on the Report Post button to report it.
Online Class
Understanding Sheer Fabrics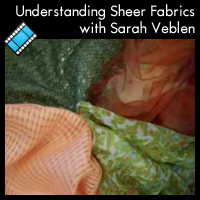 Online Class
Leather 101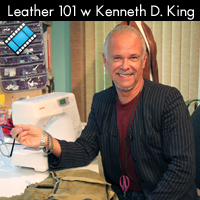 Simplicity 1293

by: Maggiedoll
Review
You Sew Girl Adult Hats Pattern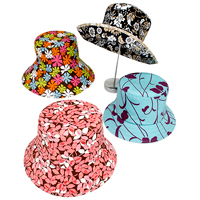 Pattern Details
You Sew Girl Beach Bag Pattern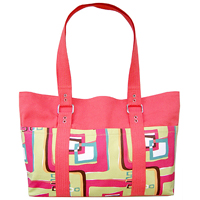 Pattern Details
McCall's 6872

by: MaryMacTre...
Review